11 Best Low Spin Golf Balls for Every Type of Golfer
Last updated on July 20th, 2022 at 01:06 am
Some golfers may be overwhelmed with options when buying a golf ball, but did you know that your ball may be adding to your slice? Most amateur golfers prefer a low spin golf ball due to its simplicity and beginner-friendly design.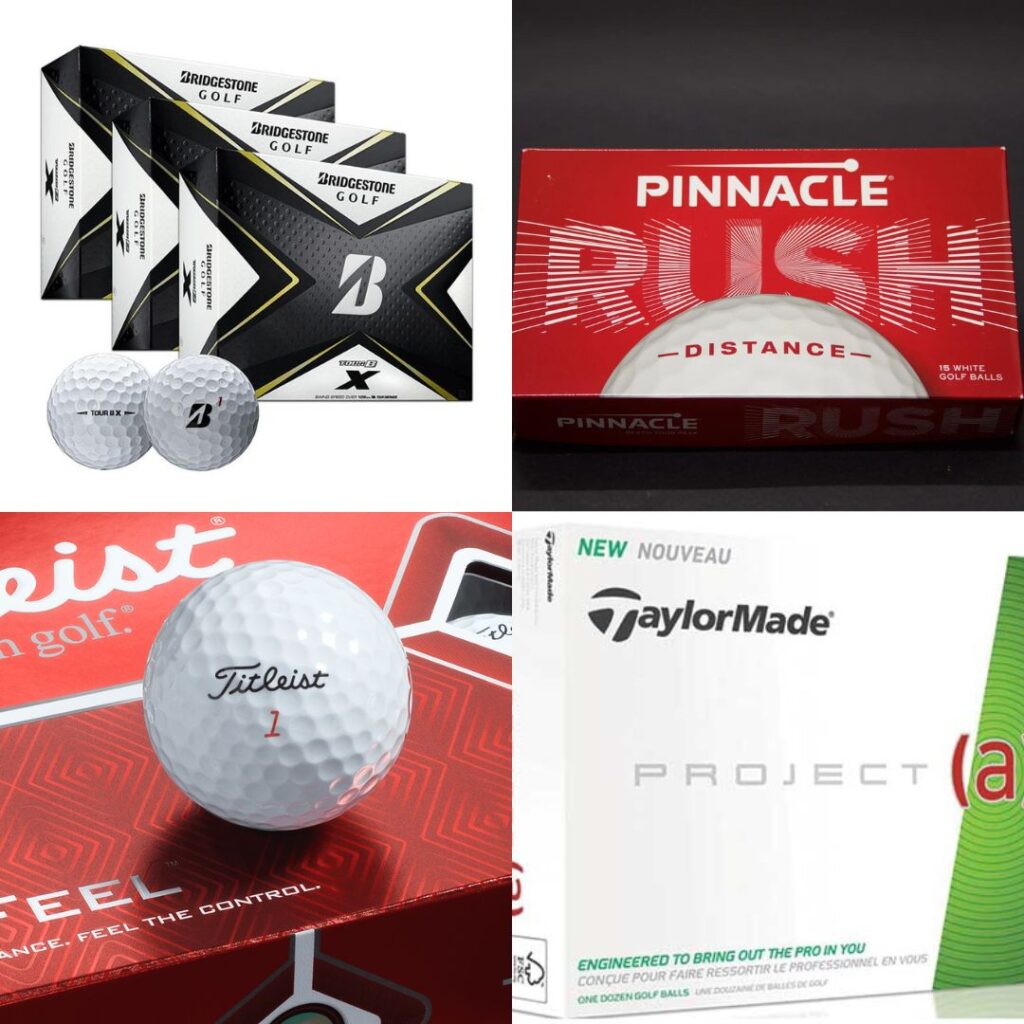 It doesn't have to be complicated. Read further to see what low spin golf ball is best for you. Also discover why the type of ball you are playing with matters.
How does the spin affect your shot?
Maybe you've noticed that your ball is getting more height and not enough distance when you tee off. Maybe your first drive is slicing/hooking. Both of these problems can be attributed to the spin of the golf ball. It's entirely possible that you aren't using the right ball for your skill level. How does your ball affect these issues?
Clockwise spin: Slice
Counter-clockwise spin: Hook
Backward spin: High loft, little runoff
Top Spin: Low Trajectory, high runoff
Slice/Hook
A slice is when you hit a shot that begins a normal flight pattern and then curves to the same side as your dominant hand. An example is when a right-handed golfer hits the ball with their driver and then the ball takes a sudden turn of direction to the right.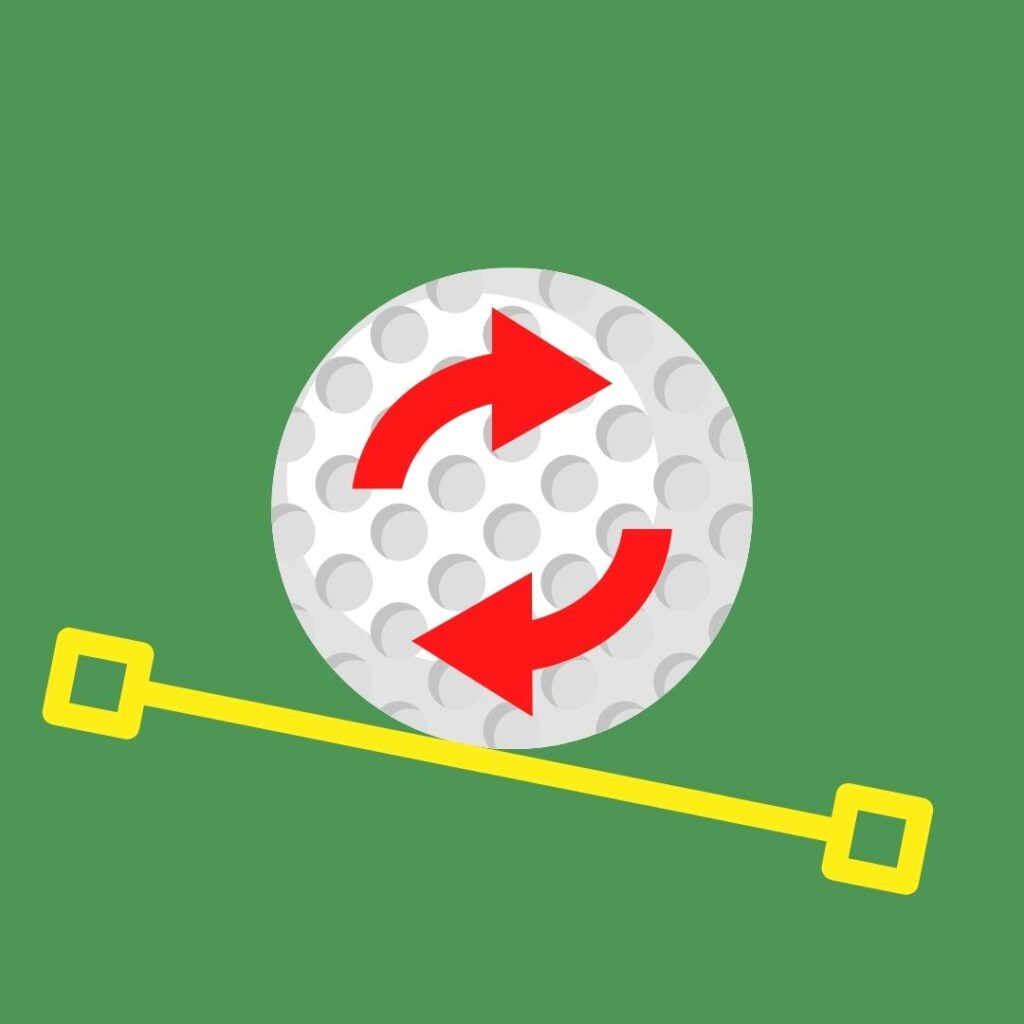 A hook is the opposite of a slice. A hook happens when the ball takes a sudden change in flight path away from your dominant hand. For example, when a right-handed golfer hits the ball and the ball takes a sudden turn of direction to the left.
The reason hooks/slices occur in golf is due to sidespin applied upon the golf ball on impact with your club head. Sidespin can happen when you hit the ball with an open-faced club (slicing) or a close-faced club (hook).
Take a slicing example. When you hit the ball with an open-faced club, the club is not oriented correctly to hit a straight shot. Looking at the example below, we see that the ball is hit at an angle from the clubhead. This is going to cause a clockwise spin on the ball. Aerodynamically, this spin will cause the ball to orient its flight path in the direction of its spin.
Distance
Slicing and hooking can negatively impact the distance you are able to hit the ball by redirecting the flight path of your ball. However, a vertically applied spin also negatively impacts the distance you can hit your ball. This happens when you apply backspin to your drive.
Backspin occurs when the spin of the ball is traveling towards you while traveling through the air. The backspin applied to the ball causes your tee shot to have a higher trajectory, which lessens your distance. When your ball lands, the backspin will also prevent the ball from maximum rollout.
A ball can also have topspin applied. The topspin works in the opposite way of backspin. A ball with topspin will have a very low trajectory (like a line drive in baseball) and roll further after it lands.
Professionals are able to harness the spin of the ball to tailor their needs. Most amateur golfers will not be able to control the spin. Therefore, a low spin golf ball is the best ball for the majority of amateur golfers.
Greenside Spin vs Driver Spin
Spin can be classified in two ways. Driver spin vs greenside spin.
Greenside Spin
Greenside Spin allows you to manipulate the spin of the ball to where you want it to go after it lands. This is done in an attempt to get the ball closer to the hole.
Driver Spin
Driver spin will drastically affect how the ball is teed off. This will determine the flight path of the ball after it is hit and has a small effect on what happens after it lands.
What Affects Golf Ball Spin
It is not just one factor that will affect your golf ball's spin. Some have to do with what type of ball you are hitting (i.e. low spin golf balls), and some have to do with other factors. Here is what can affect your golf ball's spin.
How Many Layers in a Golf Ball
Golf balls are typically made with 2-5 layers. The amount of layers corresponds to the amount of spin each ball generates. A 2-layer ball is less likely to generate spin than a 5-layer ball.
What is each layer made out of? Every golf ball also contains a cover. With a driver shot, the cover doesn't really matter and won't affect the natural spin, but hitting with an iron or wedge may interact with the cover of the golf ball.
In the center of every golf ball is the core, which is the largest out of any other layer. The core is made out of rubbers that are of different firmness (0-100 scale where 100 is the most firm).
Every other layer in between is made to interact with the cover to generate different compression and spin.
A simple 2 layer ball will be made of a core and a cover. Generally, a 2-layer golf ball will have lower spin, but lower ball speed than a 3, 4, or 5-layer golf ball.
Golf Ball Compression
The compression of a golf ball plays a significant role in how much spin the golf ball will have. A golf ball that has a low amount of compression will generate less spin than a golf ball with a high amount of compression.
This is due to the amount of time the golf ball has to contact the clubhead. The longer amount of time the ball is in contact with the clubhead, the more drag the clubhead will apply to the golf ball. If a golf ball has a low amount of compression, the ball will simply bounce right off of the clubhead without much interaction with the clubhead grooves.
Club Head Grooves
The grooves on your clubhead can help or hinder your ability to create spin on the ball. Contrary to popular belief, if one were to hit a ball with no grooves, it would apply more spin than a club with grooves. This is due to the high amount of surface area that is coming into contact with the ball. Grooves lower the surface area.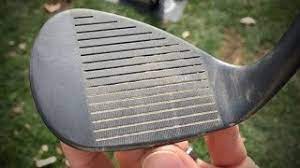 One way to keep better control over the spin of your golf ball is to regularly clean your grooves. Use this tool to clean your grooves after each shot so that you will still have grooves and they don't become filled. If your grooves become filled, they will cause a higher amount of surface area to contact the ball when hit.
Technique
Of course, the biggest component in what affects the spin of a golf ball is your technique. It will take a ton of practice to either eliminate the spin completely or to control the spin of the ball to your desire. Pros spend years accomplishing this one skill, so don't be disappointed if you are still having issues.
Low Spin Golf Balls
Here are the best low spin golf balls and reviews so that you can match the right ball to your play style because no two brands will have the same golf balls.
Cover: TruFlex Cover
# of Layers: 2 (surlyn and urethane)
Compression: Low
Price: $$
Swing Speed: <95 mph
The Trufeel ball by Titleist is their most affordable ball on the market and is a good all around type of ball. Teeing off with this ball has a very soft feel to it, making it very comfortable. Most low spin golf balls sacrifice distance in order to reduce spin, but with this ball, the dimples are optimized for a longer flight path to assist your long game. Trufeel balls also play very well around the green.
As this ball is not the most expensive, it is a great option for amateur golfers who don't want to break the bank on their equipment. It provides great quality for its value and should be on the list for any beginner golfer.
The Srixon Ultisoft is better around the green than it is with the driver. While it does provide good distance, the ball is hit with a high trajectory, so it won't have as much runoff. The biggest positive of this ball is the price. If you are prone to losing balls, this is a great ball that you can sacrifice while still keeping good quality.
The Ultisoft golf ball will give you exactly what the name it describes: a soft feel upon impact. With that may have some chance for an added spin to the ball, but is still classified as a low spin golf ball.
The Honma A1 golf ball is on the high-end of low spin golf balls. The ball is designed to help golfers with a slower swing get more distance out of the ball.
With a soft, rubber core, the A1 is able to "spring" off the driver faster. While this is great for long distances, it may not be as suitable for the short game. There is simply not as much control as other balls provide.
This ball is better for more experienced golfers who know how to control a ball like this. Also, with an expensive price tag, beginners do not want to lose these as often as they might.
No matter what club you are hitting, Pinnacle Rush should react the same no matter what. It's proprietary engineered core provides a high ball speed, while still being classified as a low spin golf ball. This is an expensive option that is tailored for beginner/amateur golfers.
The distance improvement adds about 1-2 clubs longer than your usual iron shot. The ball is not as soft as others on this list and may feel a little bit firmer. With that firmer feel comes a lesser amount of spin on the ball.
One reason why this ball may not be suitable for more experienced golfers is that it does not have much greenside spin. Because of this, experienced golfers may not be able to manipulate the spin of the ball as well. Meanwhile, amateurs should not worry about this feature if they have not learned how to create spin on the ball.
The TaylorMade Project (a) golf ball is tailored toward average golfers who want a premium/professional golf ball experience. This ball provides a good distance while keeping the spin rate low.
Teeing off with this ball will be more advantageous for slower swings rather than fast swings due to the compression of the golf ball. The compression rate is designed so that the ball will compress at slower swings, meaning that there is not as much interaction with the club head. A lower amount of interaction with the clubhead means less spin on the golf ball.
This is a great ball to tee off with and play around the green. Around the green you will actually feel the ball having soft contact with wedges and putters. If you like soft contact around the green, then you may like the TaylorMade Project (a).
In a short description, the Titleist Velocity is great for teeing off but may not have as much control around the green. The little control around the green only applies to experienced golfers. If you have not learned how to control your spin (i.e. apply backspin, topspin, etc.) around the green, then you shouldn't worry.
The Velocity has one of the highest shot distances in the category of low spin golf balls, and it compensates for its little control of the green by launching at a higher trajectory so that there is less roll after it lands.
This ball is best for slower swings and golfers who can't control the spin of the ball. These could be amateur golfers or experienced golfers who have not worked on this skill.
The price point of this ball is not too expensive while still expensive enough to provide quality materials so golfers can have a reliable ball.
The Bridgestone E6 is better for golfers with a moderate to fast swing. In combination with faster swings, the ball has very nice speed while still maintaining low spin. This ball suffers from the same as many other balls on this list. They don't perform well on the green. However, they do have a softer feel that is easier to control than a firmer ball.
This ball is best for mid to high handicap players who want to create more distance on their tee shots.
The price of the Bridgestone E6 won't break the bank but will still give you a great ball to hit with.
The Titleist Pro V1 is a low spin golf ball in the premium price range and for good reason. Many of the golf balls on this list sacrifice greenside control when adding low spin. The Pro V1 is able to minimize long game spin while keeping greenside spin at the highest level.
This is perfect for experienced, pro, and low to mid-handicap golfers who have been able to harness control of the spin during their short game.
It isn't easy to create a ball that is tailored for all aspects of the game, and that is exactly why this ball is at a premium price point. However, this ball has luxury features for beginners that are just looking for cheaper equipment to start out with.
The Bridgestone Tour BX is another premium golf ball that is able to lower the spin on tee shots and increase speed on the short game. It does this by bouncing quickly off of drivers while interacting longer with the face of wedges and putters. Longer interactions are able to create more spin, which will be able to control the ball more around the green if you are experienced in creating spin.
The Tour BX claims to create maximum distance on your tee shots. It's easy to imagine this is the case since Bryson Dechambeau (one of the furthest hitters in the professionals) helped to formulate this ball. He uses this ball in regular tournament play, also.
The TaylorMade Rocketballz will be the best quality for the price that you can get for a low spin golf ball. Beginners can get this ball with good ball speed and distance and not worry as much if they lose this in the water or the woods.
The 2-piece design is tailored for low spin and has a soft feel off the tee and around the green.
One downside may be the launch angle of this ball. Golfers who already hit their tee shot high will experience similar issues with this ball. If you don't struggle with this, the TaylorMade Rocketballz Speed will still be a suitable option.
The Callaway Superhot Bold increases your distance through aerodynamic, low drag, methods.
This a softer feeling ball that will still have a long distance throughout your irons. It is a very solid option for the price point and will help your distance even with slower swings.
Best Low Spin Golf Balls Final Thoughts
Golf balls come in all types of different forms and price points. If you are looking for a low spin golf ball, each type has its own features. Hopefully, this list has given you useful tips to choose the right low spin golf ball that is right for you.
Beginners, just know that expensive options have luxury features that are not necessary for you to have a fun time golfing. It's not worth losing multiple balls in one outing and being out $25 dollars just on golf balls.
Experienced golfers will appreciate the features of premium golf balls more and might feel more inclined to go for the more expensive options.
No matter what ball you choose, you can still play good golf and have a great time.