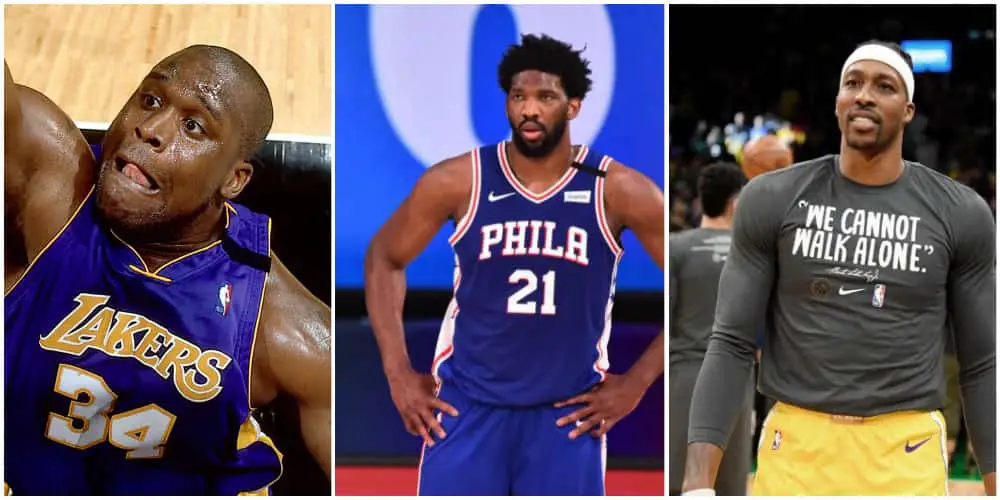 The 10 Biggest Feet in the NBA
Last updated on May 8th, 2022 at 11:10 am
Although size is not the only factor that's considered when selecting NBA players, it still remains a significant component. In the early years, many NBA scouts relied heavily on height rather than skills or playing experience.
In the process, average players like Yao Ming and Manute Bol, who had little playing experience still found a way into the NBA.
While being tall was a plus for many prospects, getting fitting shoes proved to be a daunting task.
Moreover, many tall players struggled to get the right shoe size as many shoe companies did not produce shoes past size 13.
According to various research papers, shoe size and hand size have a direct relationship with the growth and development of bones. This in turn explains why many tall players tend to have big hands and shoe sizes.
Moreover, other media show that many big men often struggle to get the right shoe size. As time went by, many shoe companies began to step in and design custom made shoes for NBA players.
For most of these companies, this was a great marketing opportunity.
Shoe deals and sponsorship deals have made it much easier for NBA players to access shoes that cannot be found easily.
That said, let us look at the 10 biggest feet in the NBA's history.
10. Joel Embiid: 17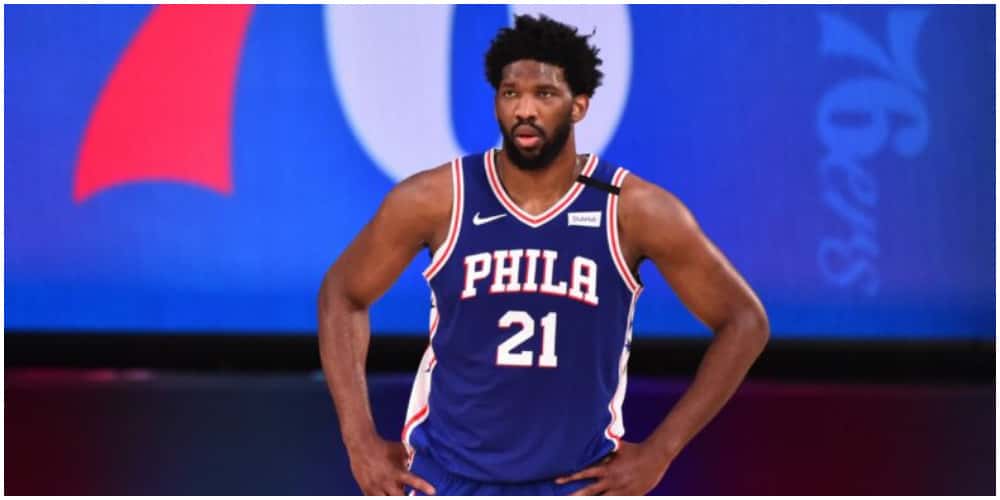 Over the course of his illustrious NBA career, Joel Embiid has managed to establish himself as one of the biggest names in the NBA. Standing at 7'2, Joel Embiid is undeniably one of the tallest players in the NBA.
6 years after making his NBA debut, Joel Embiid was finally got his first-ever shoe deal in 2020. The deal proved to be a big one as the Embiid's are now of the most efficient silhouettes on the market.
Designed specifically for the big man, the Joel Embiid 1 features a strategic Micro G technology, UA HOVR, and layers of lightweight mesh. By combining all these three technologies, the Embiid 1 helps big men to not only react faster but also use minimal energy.
The Embiid One's are currently listed as one of the best basketball shoes for centers, forwards and big men .
9. Antony Davis: 17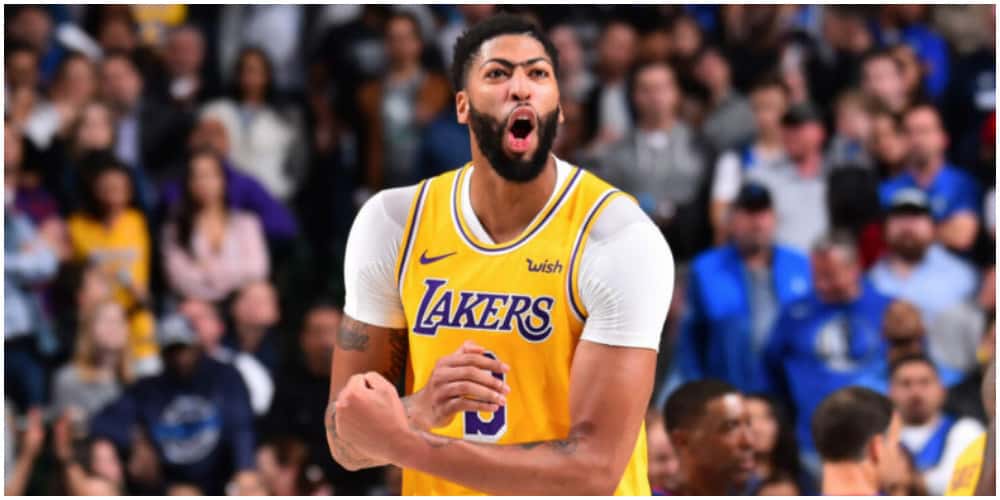 The Brow's physicality and impressive build have made him one of the most dominant centres in the NBA. It's hard not that hard to imagine that the 7 ft tall behemoth wear's a size 18 shoe. 
After a rather long and successful stint with a new New Orleans Pelicans, Anthony Davis ultimately signed with the LA Lakers. With the new deal, Davis was now going to become one of the highest-paid players in the NBA.
As expected, Anthony Davis was impressive in his debut season with the Lakers.
In his first season with the LA Lakers Anthony Davis averaged 27.7 points and collected 9.7 rebounds per game. Although Anthony Davis has a deal with Nike, he is still yet to receive his signature shoes.
8. Andre Iguodala: 17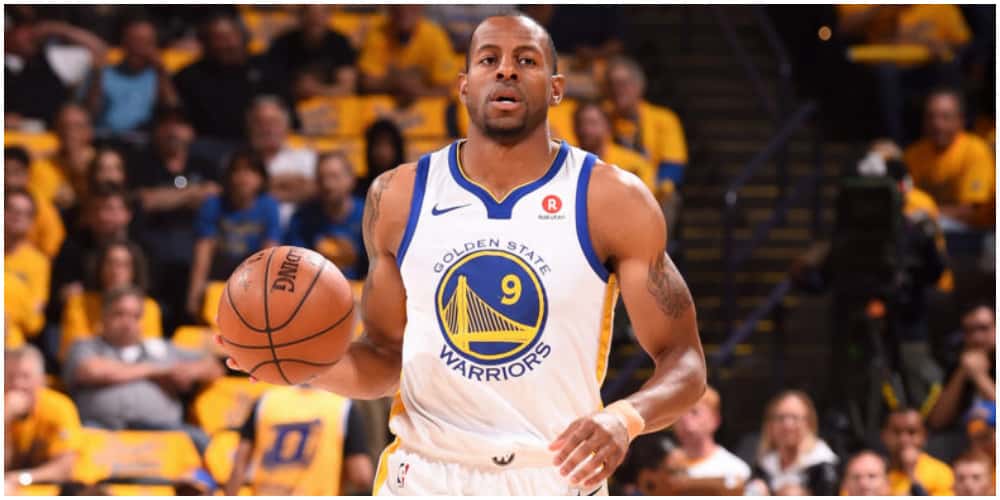 One of the best defensive players in the NBA, Andre Iguodala is also another player with one of the biggest shoes. Like Anthony Davis, Andre Iguodala dons a size 17.
Despite the fact that Andre Iguodala fell in the shadow of some of the biggest names in the NBA, his impressive defensive game earned win three championships. 
Moreover, in 2015 Andre Iguodala was named the finals MVP ahead of Stephen Curry and Klay Thompson.
Andre Iguodala made his NBA debut in 2004 for the Philadelphia 76ers as the 9th pick. Many critics and analysts were sceptical of his game. Some of them were quick to point out that the 76ers had made a mistake in drafting Andre Iguodala.
Iguodala was ultimately able to prove everyone wrong by having a breakout season as a rookie. By the end of his rookie season, Iguodala recorded an impressive 10 points and 10 rebounds.
7. Kevin Durant: 18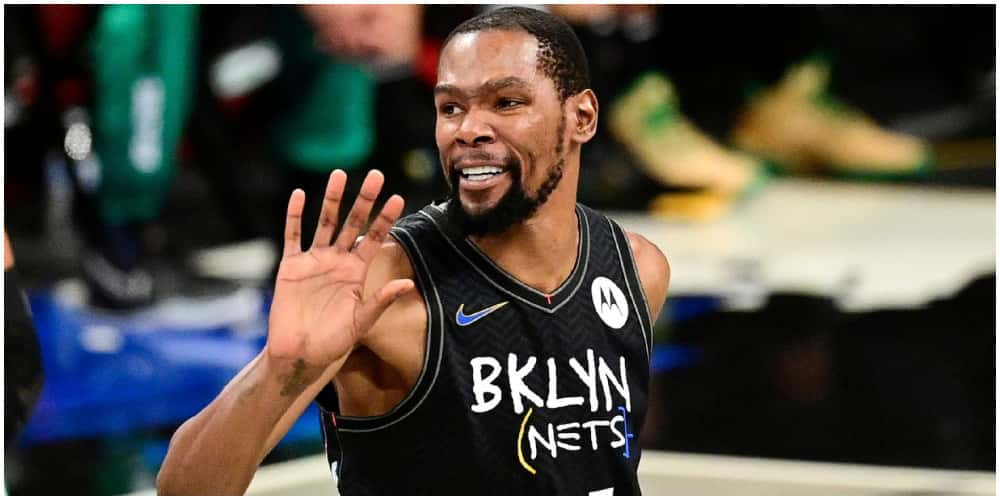 Arguably one of the best scorers in NBA history Kevin Durant is a player who needs no Introduction. Standing at 6 ft 10 Kevin Durant wears size 18 shoes, which is the 7th biggest shoe size in NBA history.
In 2014, Kevin Durant managed to cash in big in a bidding war between Under Armour and Nike. The result was a 10-year deal, worth more than 300 million dollars. 
Durant's new deal led to the creation of his signature shoes, the KD, one of the best-selling silhouettes in the market. According to Rich Kleiman, Kevin Durant's business partner, KD's basketball sneakers sold more in China in comparison to North America.
Kevin Durant's shoe deal remains the third-highest ever in the NBA at 26 million behind LeBron James and Michael Jordan's shoe deal.
6. DeAndre Jordan: 18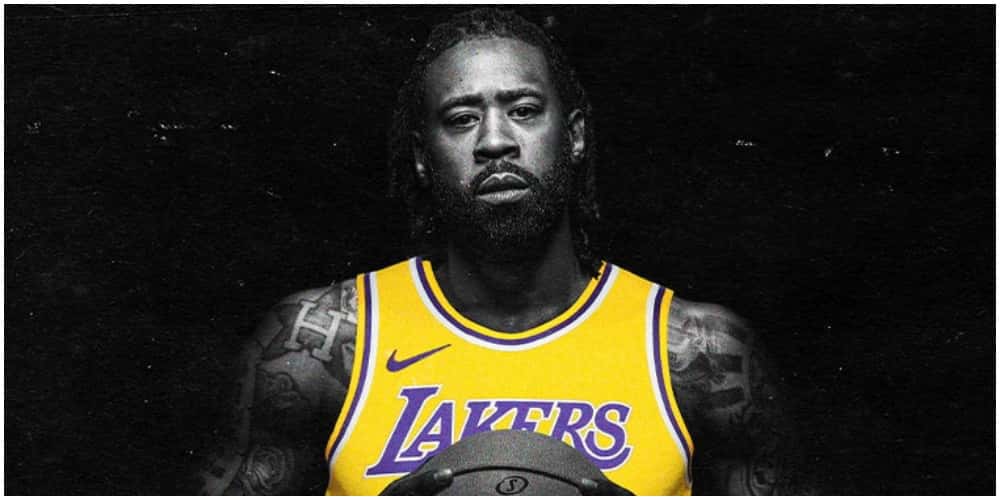 Although he has been in the NBA for more than 12 years, DeAndre Jordan is still a dominant force in the NBA. Just like Dwight Howard, DeAndre Jordan is a physical specimen who can cut the rope and drop jaw-dropping dunks.
In his first season with the Clippers, DeAndre Jordan managed to deliver 10 dunks against the LA Lakers. This impressive feat saw him become the third player to do so after Shaquille O'Neil and Dwight Howard.
Because of his massive build and long bones, DeAndre Jordan dons a size 17 shoe.
5. Dwight Howard: 18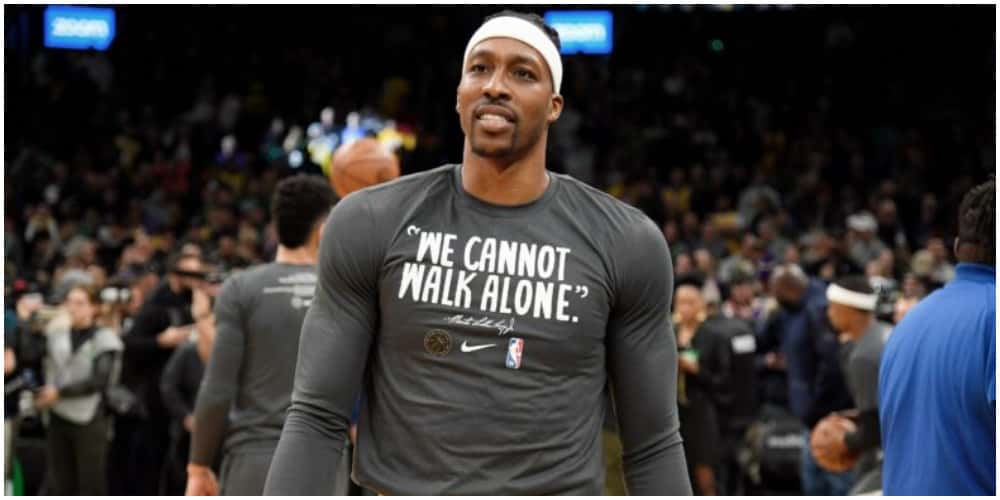 Standing at 6 ft 10 and weighing more than 260 pounds, Dwight Howard is undeniably one of the best big men in the NBA. After a rather controversial season with the LA Lakers, Dwight Howard ultimately left the LA Lakers.
This culminated due to a string of issues that Howard with some of the LA Lakers players including Bryant.
Ultimately, Howard returned back during the 2019-2020 season to win his first NBA championship with the Lakers. 
A true centre and rim protector, Dwight Howard's ability to defend the rim and catch lob passes saw him become one of the best players in the NBA.
After signing with the Philadelphia 76ers Dwight Howard is back with the Lakers on a veteran's contract. Like all big men on this list, Dwight Howard wears a size 18 which is the 5th biggest feet in the NBA.
4. Robin Lopez: 20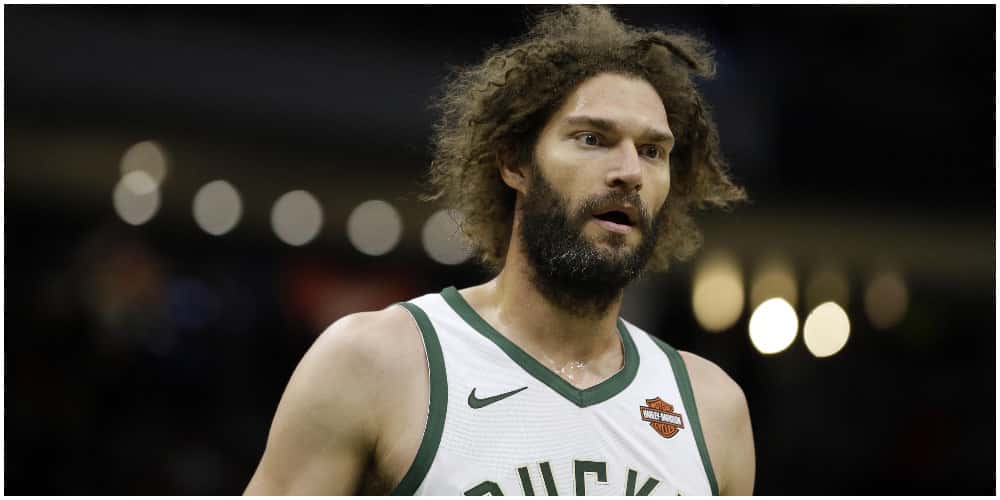 Standing at 7 feet tall, Robin Lopez definitely has enormous bones, which explains his size 20 sneakers. Being one of the flashiest NBA players Robin Lopez enjoys making statements with his sneakers.
While he loves to keep a flashy lifestyle, Lopez's career has been on a steady decline.
After making his NBA debut back in 2008, Ruben Lopez has been nothing short of an average player.
In more than 900 regular-season games Robin Lopez has only managed to average 8.8 points and 5 rebounds. 
Despite his above-average performance Robin Lopez has still managed to remain in the NBA for more than 13 years. Unlike most players on this list, Robin Lopez is a player who does not have a shoe deal at the moment.
Many years back, Robin Lopez was on the verge of making a shoe deal with shoe giants, Adidas. However, the deal did not materialize.
3. Brook Lopez: 20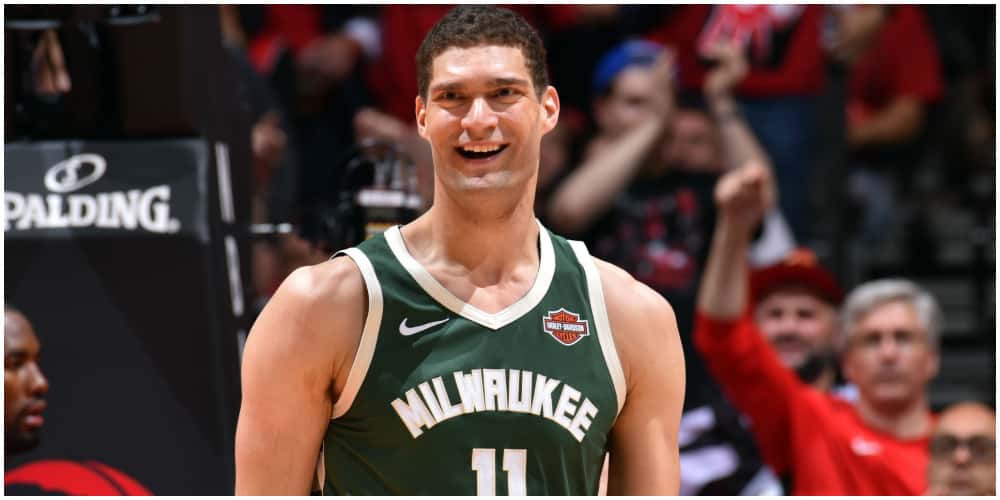 Just like his brother Robin Lopez Brook Lopez also dons a size 20 sneaker.  Standing at 7 feet it's clear to see why Brook Lopez has gigantic feet.
For a bigger part of his NBA career, Brook Lopez played for the Brooklyn Nets. His stint with the franchise lasted for five seasons.  After parting ways with the Brooklyn Nets, Brook Lopez joined LA Lakers briefly. In 2019, he signed a deal with the Milwaukee Bucks in 2019. 
Unlike his brother Brook Lopez has rather impressive Statistics Averaging 16.5 points and 1.5 steals throughout his career. In his championship-winning season with the Bucks, Brook Lopez averaged 12.3 points, 0.6 steals, and 0.7 assists in 27.2 minutes.
2. Bob Lanier: 22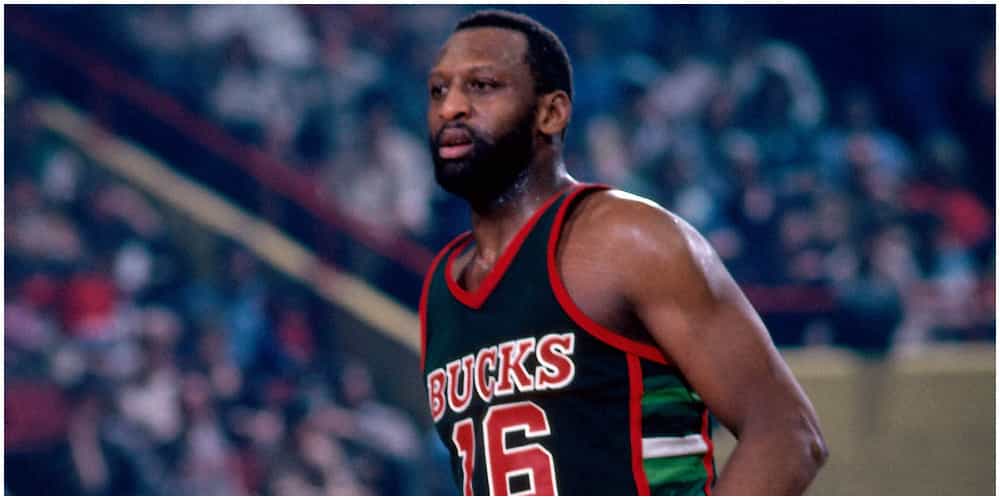 Widely remembered for his stint with the Detroit Pistons and Milawaukee Bucks, Bob Lanier remains one of the most notable names. Throughout his illustrious 14-year NBA career, he averaged 20.1 points and 10.1 rebounds and 3.1 assists. Being a towering giant, it's clear to see why Bob Lanier had one of the biggest feet in the NBA.
Although Bob Lanier's love for the game of basketball began at a tender age, his efforts were marred due to his big feet. On many occasions, Bob struggled to fit in size 11 sneakers.
While trying out for a grammar school, Bob Lanier was told that because he was a size 11, his shoes were quite a big basketball player. Moreover, the school informed him that he not going to make it as a professional basketball player.
During his visit at the school, Lanier did not make it to the school's basketball team mainly because of "clumsiness". However, during his junior year Bob's biology teacher, Red Slepicka encouraged Bob Lanier to once again try for the school's basketball team.
Lanier ultimately tried out again and was accepted into the basketball team. In his first season with the basketball team Bob Lanier averaged 21.5 ppg which earned him All-City junior honours.
During his second season, Bob Lanier put out an impressive display averaging 25 ppg which was more than enough to earn him all-state honours.  According to Allen Edmonds shoe factory, Bob Lanier's shoes were the biggest size the company has ever created.
Having one of the biggest feet in the NBA, Lanier's shoes is currently on display at the Naismith Basketball Memorial Hall. Visitors get to compare their own shoe size with that of Lanier.
1. Shaq O'Neal: 23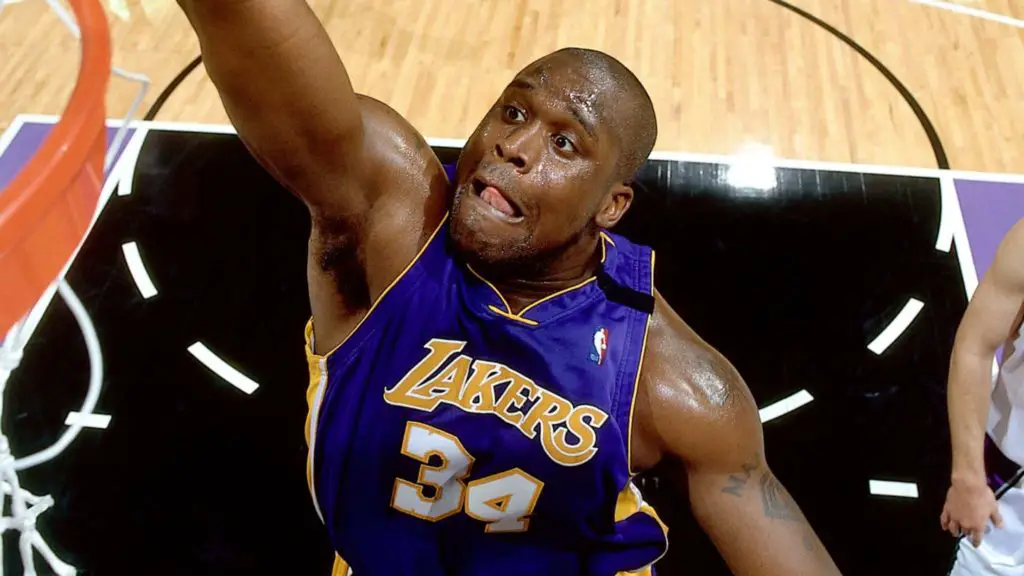 Looking at his colossal build it's clear to see why Shaq O'Neal has the biggest feet (shoe size) in the NBA. Even though Shaquille O'Neal has been wearing size 22 shoes it was not until he signed a deal with Reebok that this was discovered.
The Reebok deal proved to be a success and Shaq ended up selling Millions and millions of shoes. 
Unlike Air Jorda, Shaquille O'Neal's brand of shoes focused on instigating a driver lower market niche. With the Air Jordans going for about $200, Shaq's shoe brand costs anywhere between $12 to $50.
Moreover, the Shaq shoe line also offers a budget-friendly option for kids.
Prior to his shoe deal with Adidas, Shaq had previously signed a new deal with Dunkman athletics sneakers back in 2004.