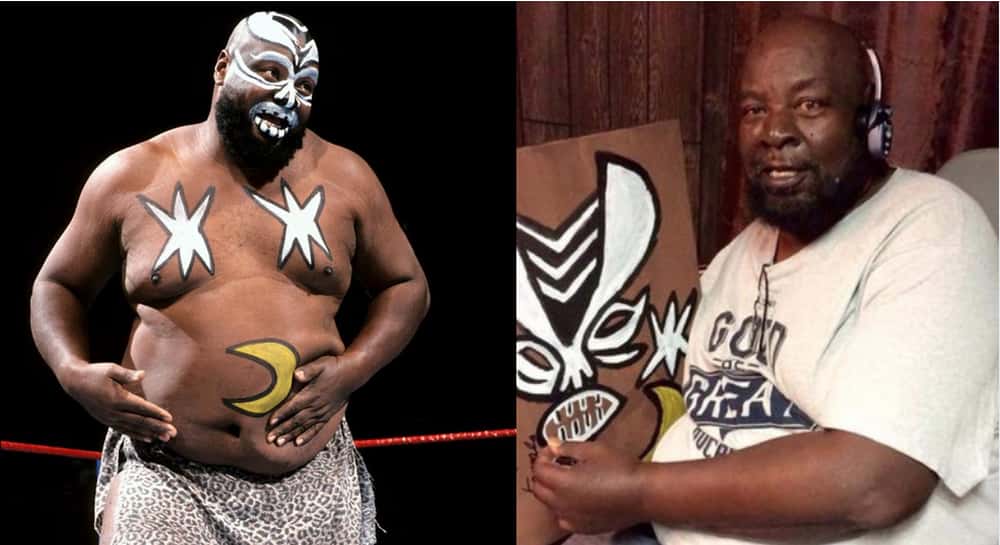 WWE Legend Kamala "The Ugandan Giant" Passes On
Last updated on April 21st, 2021 at 05:09 pm
WWE superstar and Hall of Famer, James Harris popularly known as Kamala passed on yesterday. The 70-year-old superstar will be widely remembered for his contribution to the world of wrestling. Born on 7th March 2020 in Texas, Kamala loved wrestling from a tender age. Because of his enormous size, Kamala became a force to reckon with in the WWE and one of the most revered wrestlers. Throughout his wrestling career, Kamala took on some of the biggest names in the wrestling including Hulk Hogan, Andre the Giant and the Undertaker.
Nicknamed the Ugandan Giant, Kamala not only wrestled barefoot but always came entered matches carrying a shield and a spear. In the WWE, Kamala received numerous shots at the WWE World Heavyweight Championship, but always came shot. Kamala's fear of snakes made him quite vulnerable as some of his opponents capitalized on these fears during matches. Kamala's match against The Undertaker at Summerslam 1992, remains one of the wrestlers most controversial matches.
According to Kamala's statement, he only received $17,000 for the match while the Undertaker received approximately $500,000 for the match. Many critics including Dave Meltzer questioned this huge disparity. Apart from his stint in the WWE, Kamala also wrestled in the Independent Circuit, USWA, TNA and JCW.
Cause of Death
Reports indicate that the accomplished wrestler contracted Covid-19 on 5th August 2020 during his regular visits to a local facility. Due to the fact the Ugandan giant was battling with diabetes, he began experiencing various complications. Because of his battle with diabetes, Kamala's left leg had to be amputated due to diabetes and high blood pressure. On 9th August, Kamala fell into a cardiac arrest and succumbed.
Legacy
Kamala's legacy and influence remain something to be admired. While he never won any championship title at the WWE, Kamala still managed to lift the various title in other franchises that he competed in including the Southeastern Championship Wrestling, United States Wrestling Association, NWA Mississippi, and the Continental wrestling association. The wrestling world has just lost one of its brightest stars.