The 15 Greatest 70's Wrestlers of All Time
Last updated on May 8th, 2022 at 11:16 am
The Golden Era and the Attitude Era gave wrestling fans some of the most electrifying matches in WWE's history.
While the WWE continues to evolve and incorporate new ideas and aspects into its production, we can attribute the success that the company currently to the foundations laid by these wrestlers during its formation years.
Wrestlers such as Andre the Giant, Bruno Sammartino, Ivan Koloff, and Antonio Inoki helped lay the foundations that the WWE currently stands on.
Although wrestling matches in the '60s, '70s, and '80s were not as smooth and immersive as the matches of later years especially The New Era, these matches still lived up to the expectations of the fans at that point in time.
We've compiled a list of 15 wrestlers whom we believe stood out during the '70s and helped propel the company to greater heights.
As you will notice, this list features some of the biggest wrestlers in the history of wrestling, a trend that the WWF adopted back in its early years.
15. Haystacks Calhoun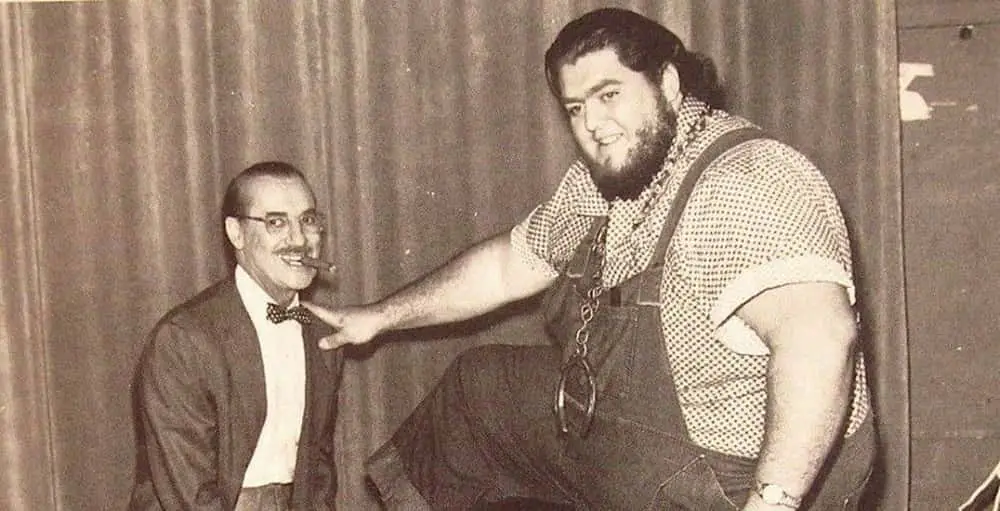 One of the first true giants in professional wrestling, Haystacks Calhoun weighed more than 600 pounds making him one of the biggest wrestlers of all time.
Thanks to his massive size, Haystacks Calhoun became an instant hit during the golden era.
Because of his immense popularity back in the '60s and '70s, Haystacks Calhoun got the opportunity to go head to head with some of the biggest names in wrestling at the time.
Bubby Rodgers and Bruno Sammartino were just among the few renowned wrestlers that faced Calhoun.
During his time in the WWE, Calhoun became a force to reckon with in the tag team division teaming up with Tony Garea.
14. Giant Baba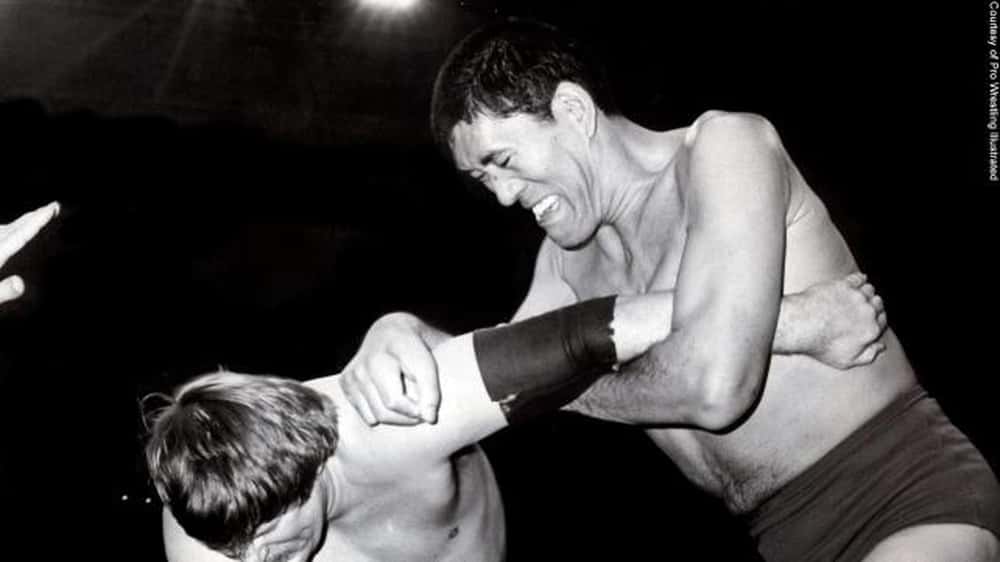 Standing at 6'10, Giant Baba was one of the biggest wrestlers in the WWE. Giant Baba and Antonio Inoki became two of the most popular Japanese wrestlers of all time. Their popularity in Japan can be compared to Hulk Hogan's popularity in the United States.
Technically, these two were Rockstars in Japan.
Prior to his professional wrestling debut, Giant Baba was a professional pitcher for one of the biggest baseball teams in Japan. In 1960, Giant Baba left Baseball and began training in Mitsuhiro Momota's dojo as the legend identified him as his successor.
Giant Baba's most memorable match would be a tag team match with Andre the Giant against Demolition at the Wrestling Summit.
Giant Baba and Andre the Giant would walk out of the ring victorious after delivering a pulsating match.
13. Mr Fuji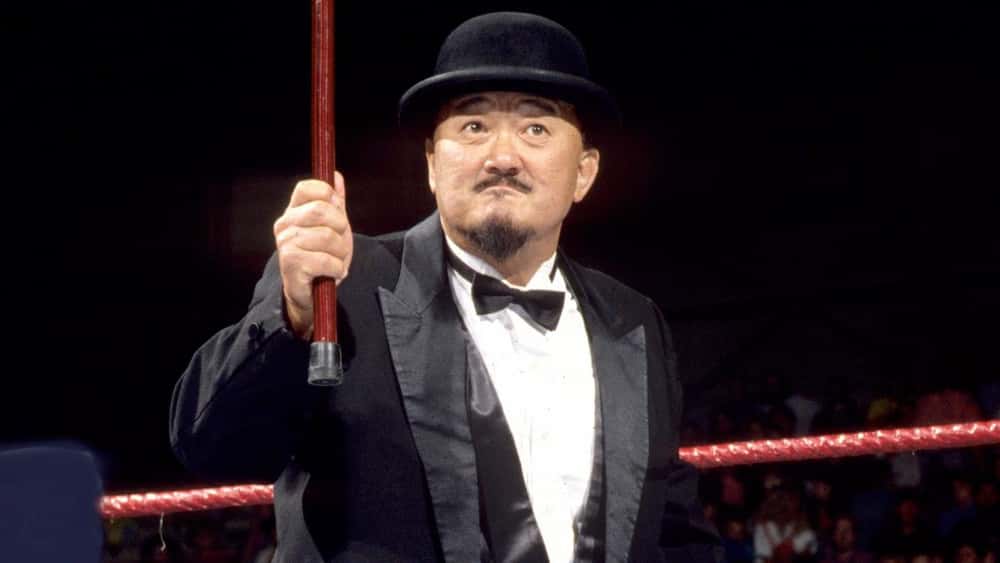 A 3-time tag team champion, Mr. Fuji made a name for himself as one of the biggest rule breakers in sports entertainment. Apart from doing all he could to win matches, Mr. Fuji always took it a step further and hid bags of salt within his pants.
This secret weapon made Mr. Fuji one of the most dangerous wrestlers in the WWE.
During his first reign as WWE tag champion, Mr Fuji and Tanaka reigned supreme in WWE's tag team division for more than a year. Their second reign would last approximately 6 months.
After his stint as a wrestler, Mr Fuji would embark on a new journey as a manager with Yokozuna, Demolitions and Powers of Pain being his clients.
12. The Wild Samoan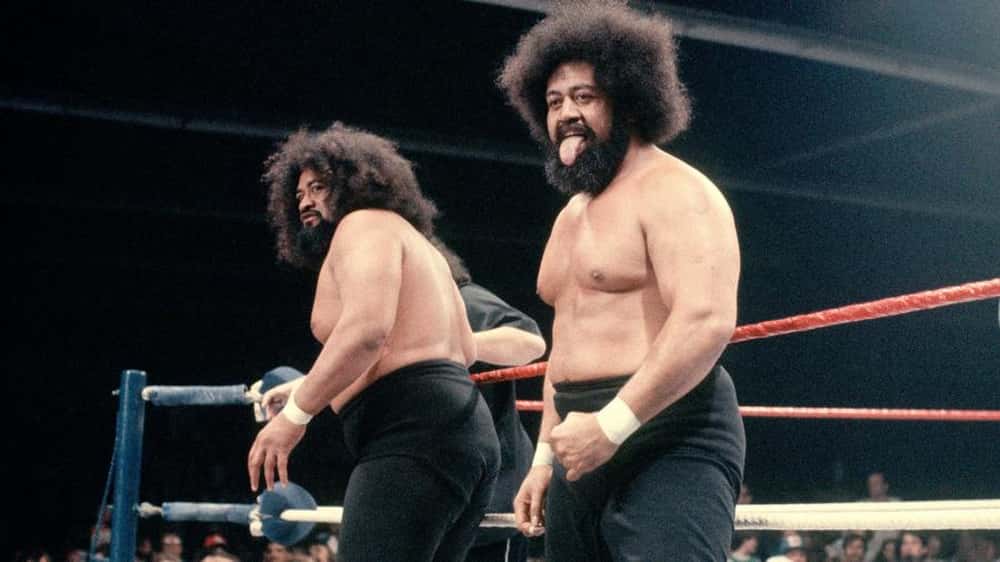 Members of the renowned Anoi'a family, the Wild Samoans were not only barbaric and ruthless but also a force to reckon with back in the '70s and 80's.
Men of few words, the Wild Samoans would resort to weird antics and gimmicks including plucking feathers off a live chicken to grunting in primitive languages.
Moreover, there were instances when the Wild Samoans would eat raw fish during interviews or simply begin picking their noses. One year after their debut in the WWE, the Wild Samoans would win their first-ever tag team championship.
During their reign as tag team champions, the Wild Samoans would go head to head with various teams including Rick Martel & Tony Garea, Tony Atlas & Rocky Johnson, and The Strongbows.
11. The Fabulous Moolah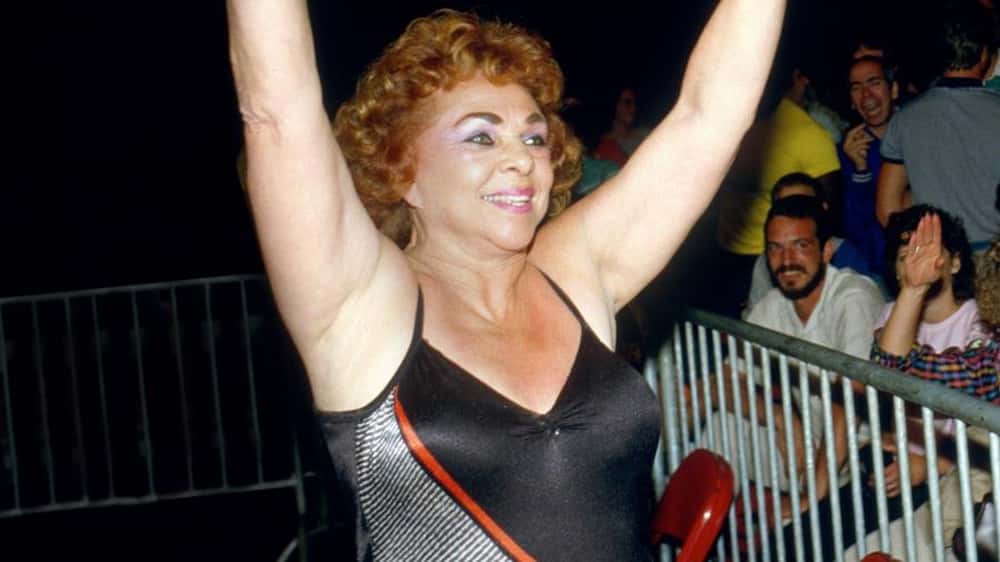 A pioneer of women's wrestling, Fabulous Moolah had an illustrious wrestling career that saw her become one of the biggest female superstars of all time. During her early years, Moolah would move from one promotion to another while trying to get a foothold.
At one point she even worked as Nature Boy's valet.
In 1955, she began working for Vince McMahon Sr. as Fabulous Moolah. In 1972, Moolah made history by becoming the first-ever female star to wrestle at Madison Square. During her wrestling career in the WWE, Fabulous Moolah won various Women's World Championship titles.
Her reigns as women's champion lasted for 8, 6, and 10 years in her run as the top female wrestler in the world.
10. Tito Santana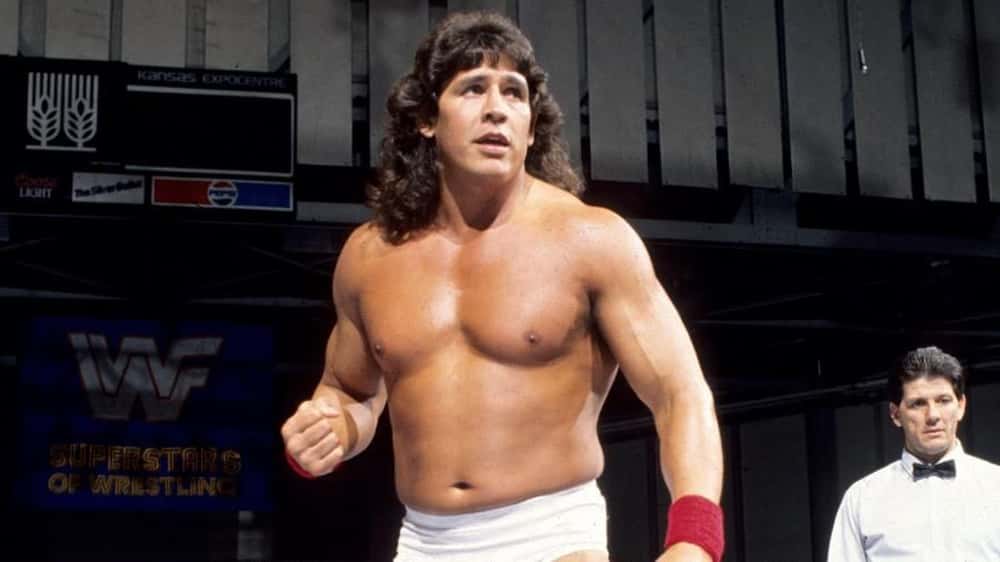 Tito Santana began his wrestling career as a jobber for other well-established wrestlers and heels. After working for AWA for a few years, Tito Santana eventually attracted the attention of Vince McMahon.
During his debut at Madison Square, Santana did not take any chance in establishing himself as an upcoming wrestler with so much promise.
In his debut night, Tito Santana and Ivan Putski would win the World Tag Team Titles from Johnny and Jimmy Valliant. This win at Madison Square would mark the beginning of a 170 days reign before dropping the titles to another promising duo, the Wild Samoans.
9. Killer Kowalski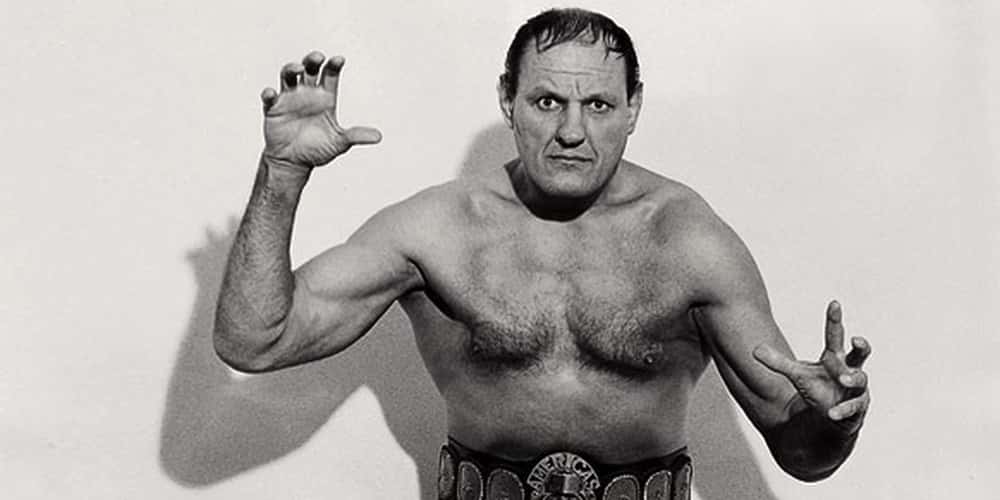 Killer Kowalski's reputation went beyond the world of wrestling thanks to his fearsome and terrifying nature. During his early years as a professional wrestler, Killer Kowalski managed to land a knee on an opponent's head.
The result, a ripped cauliflower ear and tons of bandages.
It is his ruthlessness and fearless nature during matches and interviews that saw him pull crowds. In 1957 after spending most of his early wrestling years in Canada, Kowalski began working for Vince McMahon.
5 years down the line he would join NWA briefly, before returning to the WWE one more time.
In 1974, Killer Kowalski would have his last match against Bruno Sammartino for the WWF World heavyweight championship. Kowalski would lose the match and head into retirement after a successful and illustrious career as a professional wrestler.
8. Ivan Koloff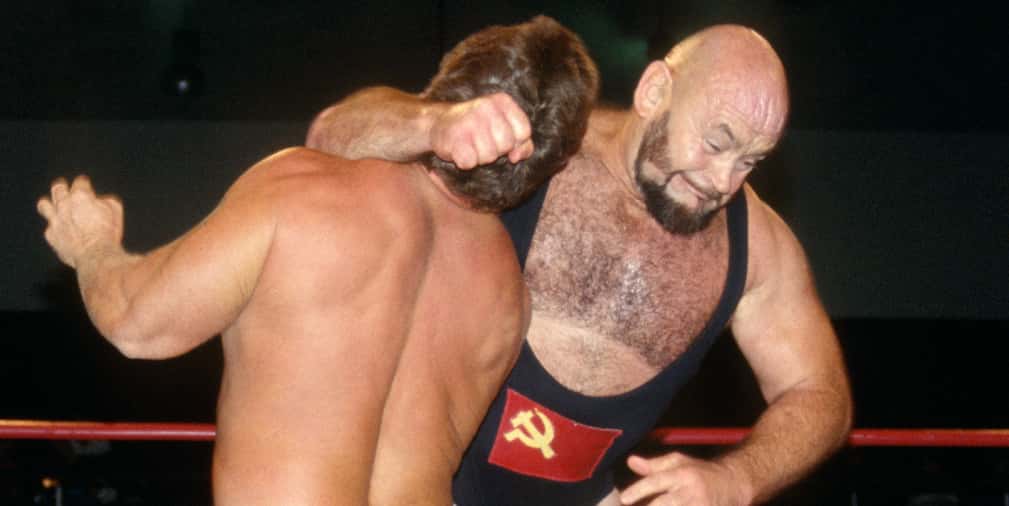 A Montreal native, The Wild Bear was a dominant force in the WWF. With a wrestling career that spanned more than three decades, Ivan Koloff managed to win various titles including the WWWF Heavyweight Championship and the NWA tag team titles.
Many wrestling fans will remember him for his feud with WWE's golden boy, Tito Sammartino. In the year 1971, Ivan Koloff managed to end Sammartino's 7-year streak as world champion.
Apart from Tito Sammartino, Ivan Koloff also holds several other memorable wins against renowned wrestlers such as Bob Buckland, Gorilla Monsoon and Bruno.
7. Mil Mascaras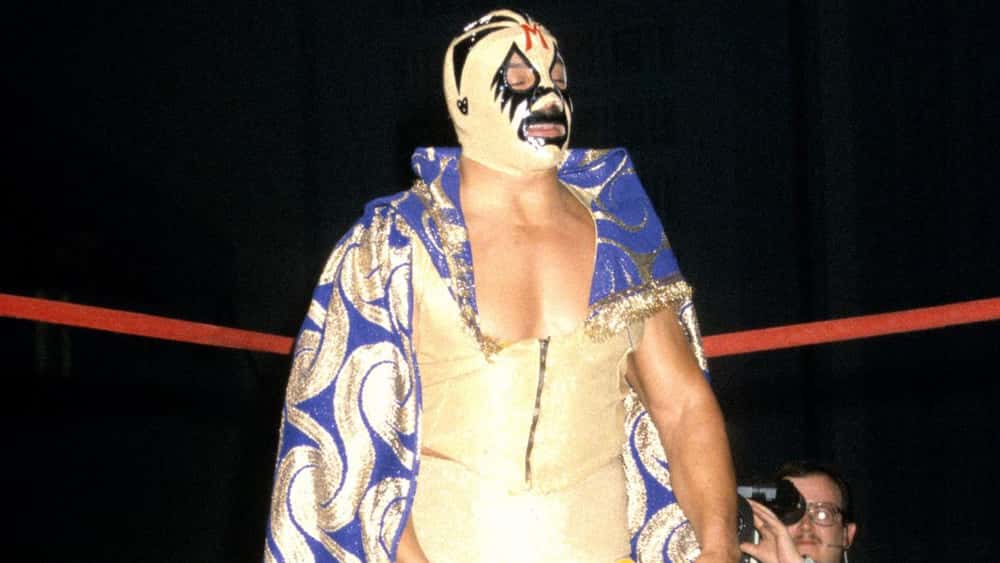 Born in a wrestling family, Mil Mascaras began his training at an early age. In 1965, Mascaras made his professional debut in Guadalajara, Mexico.
Three years later, a young Mascaras would make his international debut in Los Angeles where he faced various wrestlers including Goliath, John Tolos and Ernie Lad.
Later, he would join AJPW where he feuded with The Destroyer.
After a ban on masks in the WWF was lifted, Mil Mascaras would join WWE where he began his long-running feud with Superstar Billy Graham for the World Heavyweight title. While Mascaras received several shots at the title, he always came shot and thus never won any title with the WWE.
Being a Luchador, Mascaras has never stepped into the squared circle without a mask.
6. Terry Funk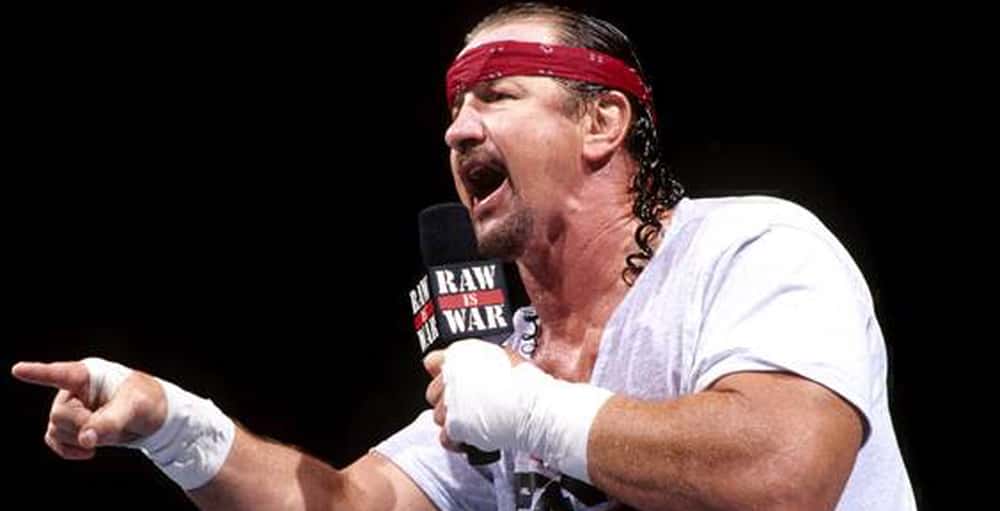 Remembered for his hardcore style of wrestling, Terry Funk became an inspiration to many up and coming wrestlers at the time like Mick Foley. As a professional wrestler, Terry Funk worked with various promotions including WCW, USWA, ECW TNA, and WWF.
A warrior and fighter inside the squared circle, Terry Funk managed to win a title with almost every promotion that he worked with.
Terry's wrestling career spanned for more than 50 years, enabling the wrestler to compete in all the well-established promotions. While Terry Funk had many classic singles matches, it is his tag team matches that stood out.
After teaming up with his brother, Dorry Funk Sr., The House of Funk (Hoss of funk) was created.
Many old-school wrestling fans remember the House of Funk for their Wrestlemania 2 appearance.
5. Andre the Giant
Andre's professional wrestling career began in his home country France where he wrestled under the moniker, Jean Ferre. After meeting Frank Valois, a Canadian promoter, Andre would later relocate to Japan before moving on to Quebec Canada.
With Frank Valois, Andre managed to make a name for himself in the United Kingdom, Africa, New Zealand, and Germany.
Ultimately, promoters in Canada would run out of acceptable opponents to face this giant. Two years later, Vince McMahon, Sr would come knocking and, in the process, signing Andre the Giant to the WWE.
Thanks to size and height, Andre the Giant popularity in the United States grew tremendously. Fans and pundits even began referring to him as the "8th Wonder of the World", thanks to his colossal size and ability to attract the masses.
While Andre the Giant took part in various high-stakes matches in his professional career, it is his match at Wrestlemania 3 against Hulk Hogan that would earn him a spot in the anarchs of sports entertainment.
4. Big John Studd
Standing at 6'10 and weighing more than 360 pounds, Big John Studd is one of the greatest 70's wrestlers. A force to reckon with, Big John Studd dominated matches with much ease. Because of his in-ring skills, Big John Studd had some amazing matches with some considered to be the greatest at the time.
Studd's most memorable opponents include Hulk Hogan and Andre the Giant. Trained by the legendary Killer Kowalski, Big John Studd's debut in the WWE would be alongside his trainer and partner.
Dubbed the Executioners, the duo would go ahead and capture the World Tag Team belts in the same year.
3. Superstar Billy Graham
One of the greatest mic Workers in WWE, Billy Graham knew how to captivate audiences using his mic exploits and in-ring abilities. Apart from being charismatic, Billy Graham was also smart, creative, and engaging.
Inspired by the legendary Muhamad Ali, Billy Graham would step in front of a microphone and deliver a promo that is full of rhyming words.
Because of his ability to stand out and cut amazing promos, many WWE fans flocked to the ring to see the superstar in action. With Grand Wizard by his side, it did not take long before Billy Graham became a WWE Heavyweight Champion, in the process toppling Bruno Sammartino.
Graham would then go ahead and hold the championship for about 10 months making it one of the longest reigns by a villain.
2. Antonio Inoki
One of the greatest Japanese wrestlers of all time, Antonio Inoki's contribution to the world of wrestling cannot be ignored. A co-founder of NJPW, Antonio Inoki did not hold as many titles as other Japanese wrestlers at the time and those who came after him.
However, accolades alone cannot describe Inoki's contributions and accomplishments in sports entertainment.
During his stint with JWA, Antonio Inoki faced Bruno Sammartino in one of the most controversial matches of all time. To show dominance over the American, Inoki applied a real submission move that Sammartino somehow managed to overpower.
Sammartino would then go ahead and beat Inoki bloody. While Inoki never accepted nor denied these claims, however, this is just but one of the many incidences that took place back in 70's that fans were never aware of.
1. Bruno Sammartino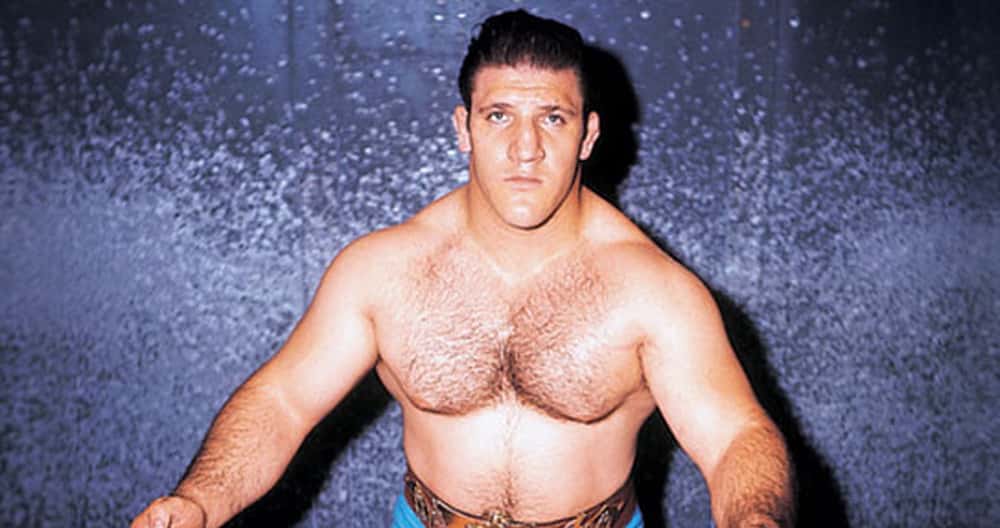 Bruno Sammartino is the greatest 70's wrestler of all time. Widely respected for his integrity and personal principles, Sammartino was one of the most popular wrestlers in the 60's and 70's. Born and raised in a small Italian town, Bruno Sammartino's childhood was quite tough.
Apart from losing his brother and sister, Bruno also watched helplessly as Hitler's troops wreaked havoc in his small home town.
Upon joining WWE, Bruno Sammartino would become an instant hit and the company's biggest star at the time. In 1963, Bruno Sammartino defeated the WWE champion, Buddy Rodgers in just under 48 seconds, a feat that no wrestler managed to replicate.
This win meant that Bruno became the second-ever WWE champion. On top of that, the win would mark one of the longest reigns as Bruno would retain the title for 8 consecutive years.