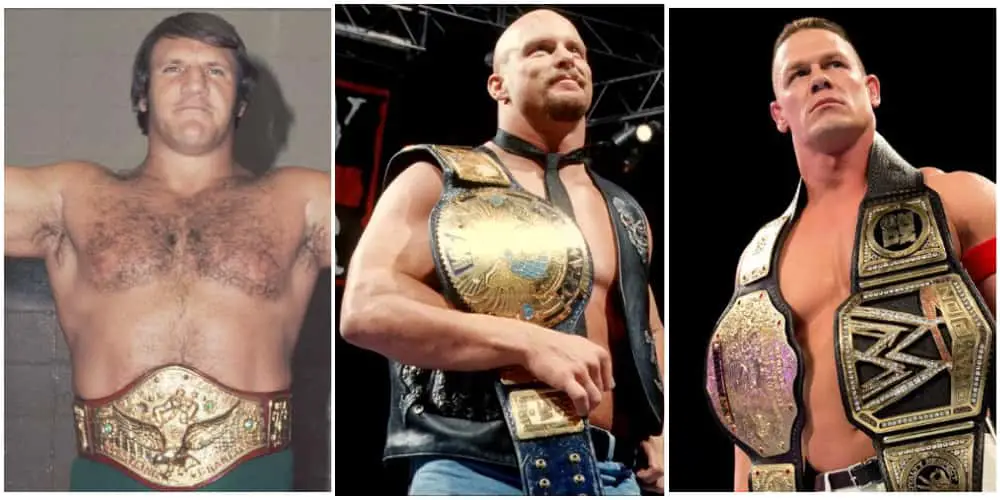 The 10 Greatest WWE Champions of All Time
Last updated on May 8th, 2022 at 11:38 am
An ideal champion is someone who represents all fundamental elements that a promotion is looking for in a champion. These elements include things such as credibility, power, influence and marketability. Being a champion goes beyond the scope of talent or in-ring ability.
It's all about being a brand and the influence that you posses/will posses over the fans.
Ever since its inception in the 1960s, the WWE crowned several superstars as WWE champions. While some superstars failed to impress, there are those who not only stood out but also brought some sense of legitimacy to their respective titles.
With so many wrestling promotions working to dethrone the WWE, it was the duty of these champions to ensure that the promotion remained afloat.
Wrestlers like Hulk Hogan, Stone Cold Steve Austin, Randy Macho Man Savage and many others ensured that the WWE remained the big dog of pro wrestling.
Many of these superstars were larger-than-life personas who headlined several pay-per-view events. Their star power and fan influence made them a valuable asset to the company.
It's important to note that there are several wrestlers who were way big before coming into the WWE. Some of these wrestlers ultimately came into the WWE during the end of their career and thus failed to replicate their previous success.
That said, let us look at the 10 greatest WWE Champions of all time.
10. Ric Flair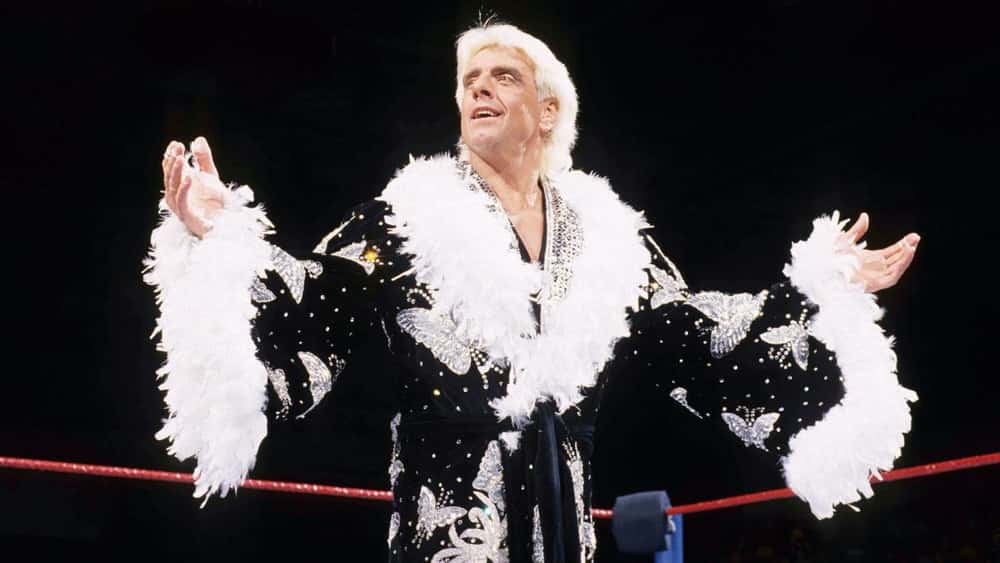 For a bigger part of his professional wrestling career, the Nature Boy has been a major PPV attraction. Like most professional wrestlers, Ric Flair first started out as an amateur wrestler. He would, later on, join various pro wrestling franchises, including AWA and IWE. personas
Despite featuring for various franchises, it's after he signed with Jim Crockett Promotions that Ric Flair's career took a turn for the better. With JCP or WCW, Ric Flair transcended into one of the most talented and decorated wrestlers in the history of professional wrestling.
Flair was not only confident, but his ability to deliver during matches and run memorable promos was second to none. 
In no time, Ric Flair became the face of WCW. Even though WCW was facing stiff competition from other franchises such as Vince McMahon's WWE, Ric Flair was among the few wrestlers who ensured that WCW remained in business. After an illustrious career with WCW, Ric Flair ultimately signed with the WWE in 1990.
While Flair still replicated his WCW success at the WWE, he still developed some stringent relationships backstage with other wrestlers. Some of these wrestlers include Bret Hart, Michael Foley, Hulk Hogan, and Bruno Sammartino.
10. Randy Orton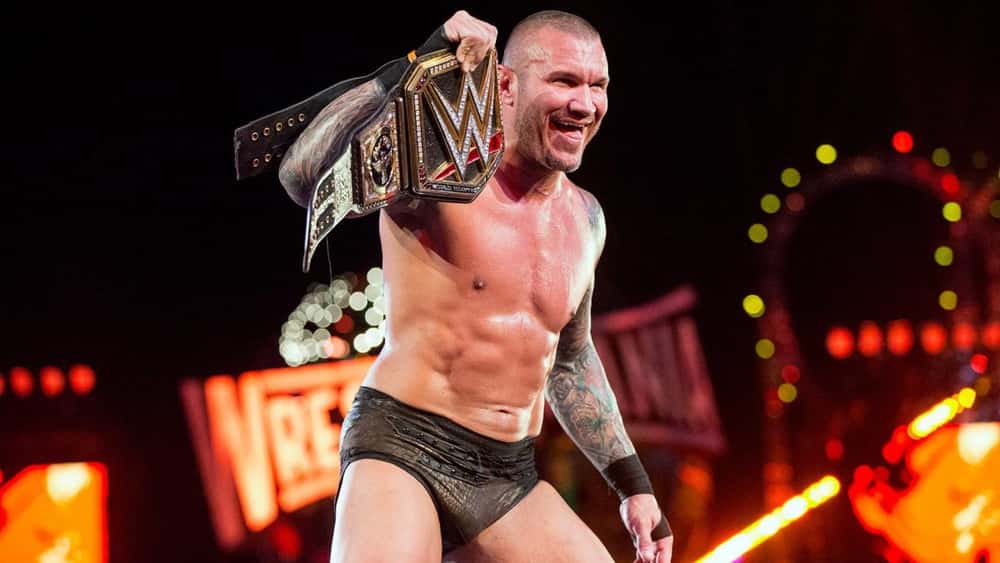 A third-generation superstar, Randy Orton, is a wrestler who made a name for himself despite being the son of one of the wrestling greats. In just under two years after his WWF debut, Randy Orton won the highly coveted WWF World titles. Randy Orton would win 13 more titles, making him one of the most decorated wrestlers in the history of sports entertainment. 
Prior to his WWF debut, Randy Orton spent a bigger part of his career in WWFs development territories alongside John Cena. In 2004, Randy Orton graduated from OVW alongside John Cena, David Batista, and Brock Lesnar.
One of the greatest classes in sports entertainment, the four wrestlers became a part of the group that's now known as OVW4. 
While he began as a face, Orton slowly transitioned into a self-absorbed heel, a gimmick that proved quite popular with the fans. In his second year in the WWE, Orton became a part of Evolution, a stable that won all the men's titles in its first year. 
Orton would attack well-established names in the WWF through unexpected attacks and by outright disrespect. This time, Orton pushed himself as the Legend Killer. In 2004, Orton was now a household name and the contender for the World Heavyweight titles.
At SummerSlam 2004, Orton would defeat Chris Benoit, becoming the youngest WWE wrestler to lift the world Heavyweight title.
9. Shawn Michaels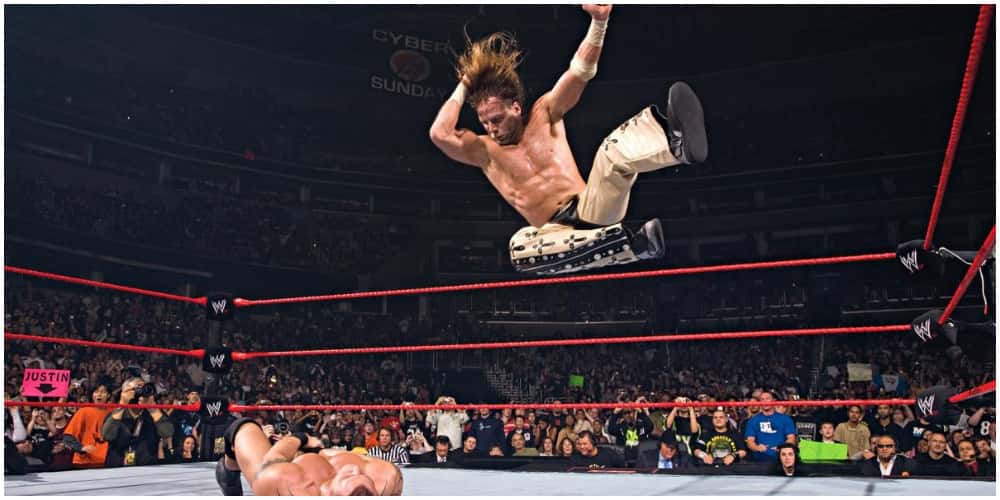 Mr. WrestleMania, The Showstopper, or The Heartbreak is undeniably one of the most entertaining performers and greatest WWE champions in the history of sports entertainment. A four-time World Heavyweight Champion, Shawn Michaels, was a household name back in the 90s and early 2000s.
His popularity saw him as he headline many PPVs events. 
Like most professional wrestlers, Shawn Michaels featured for various wrestling promotions before ultimately signing with the WWF. For a bigger part of his WWF career, Michaels was stuck in the mid-card as part of the slightly popular wrestling stable, The Rockers. 
However, Shawn Michaels would rise to prominence after splitting from The Rockers and instead of settling for a villainous persona. With his new gimmick, The Heartbreak Kid, Michaels was not only vain but also quite cocky.
Alongside his manager, Sheri, The Heartbreak Kid, proved to be a hit to both adults and kids alike. In no time, Shawn Michaels climbed through the ranks and became a main event mainstay. 
His matches, alongside many wrestling greats such as Randy Savage and Bret Hart, proved that Michaels indeed deserved a title. Michaels would ultimately win his first-ever singles title with the company, The Intercontinental Championship after an impressive win against The British Bulldog. 
As one of the greatest in-ring performers, Shawn Michaels ended up receiving 15 matches of the year accolades, including a match of the decade award for his match against Ric Flair at WrestleMania 24. With the WWF, Shawn Michaels ended up winning 4 World Heavyweight Titles, 3 Intercontinental titles, and 5 tag team titles.
8. Triple H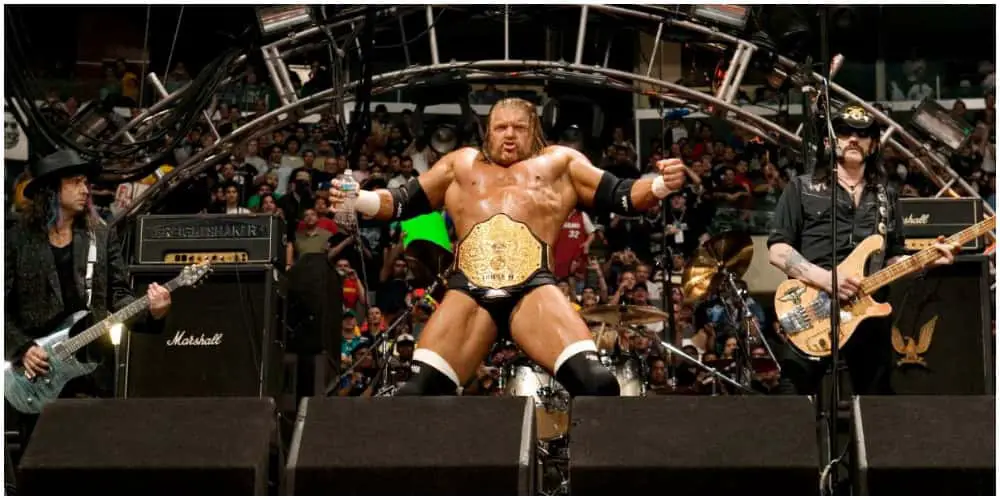 One of the most notable names in the history of professional wrestling, Paul Levesque, also known by his in-ring name of Triple H, is arguably one of the biggest stars in the history of the WWE. Apart from being a highly decorated wrestler, Triple H is also recognized for his role in the nurturing of new talent and his role as the founder and leader of WWEs development program NXT. 
As a professional wrestler, Triple H gained worldwide recognition for his role as one of the founding members of one of the best tag teams of all time, D-Generation X. Apart from dominating matches, Triple H was also a major attraction for the company, which saw him headline many PPV events.
From WrestleMania to Summer Slam to Royal Rumble, Triple H's role in bringing in numbers for the company cannot be overlooked. 
After one of the most impressive professional wrestling careers, Triple H ultimately turned to the management side of things. While he continued to make in-ring appearances as part of The Authority, Triple H's major contributions were mostly behind the scenes.
As the Executive Vice President of the company, Levesque's key role revolved around coming up with storylines and alternating various creative angles. His new role in the company saw his salary shoot up, making him one of the highest-paid wrestlers of all time.
7. Edge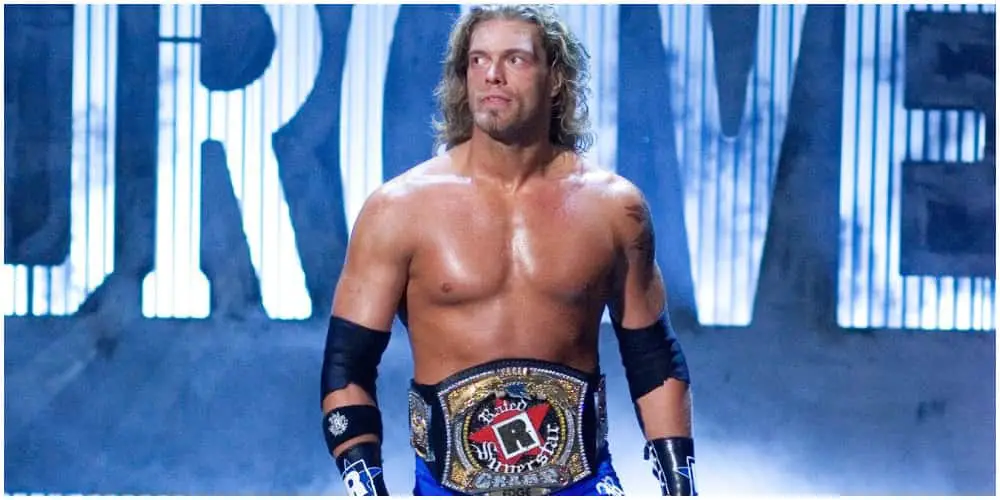 During his early years, Edge began wrestling in the independent scene mostly as a single and tag team wrestler. As a tag team wrestler, Edge often teamed up with Christian across various promotions. In 1998, Copland made his TV debut as Edge for WWE.
He would have an impressive WWE career, winning the Intercontinental title in his first year. 
In 1999, Edge would team up with Christian with whom they would lift the tag team titles on 7 different occasions. During their reign as tag team Champions, Edge and Christian would gain notoriety in the tag team division mainly because of their outstanding performance and also their regular participation in the TLC matches. 
Two years later, the duo would split up with each of the members embarking on a solo career. As a singles wrestler, Edge won an accumulated 31 titles including 7 World Heavyweight titles, 5 Intercontinental titles, four WWE championships and 1 United States title. 
Edge is also WWEs 7th Grand Slam champion and 14 Triple Crown champion. In 2011, a string of neck injuries forced Edge into early retirement. However, the R-Rated Superstar made his second return in the WWE in 2020 at the Royal Rumble event.
As one of the greatest WWE champions of all time, Edge has headlined many pay-per-view events for the WWE. 
6. Randy Savage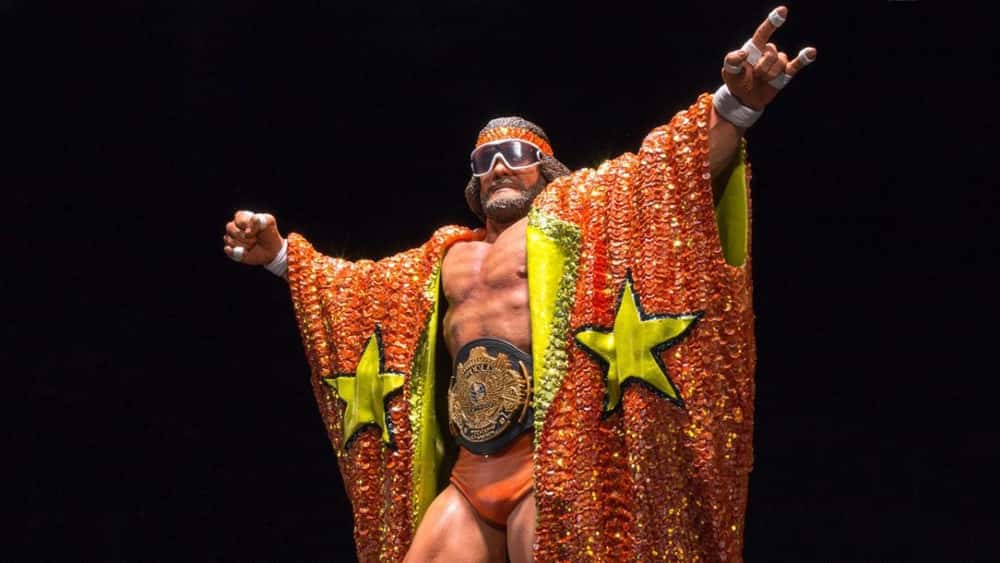 Randy "Macho Man" Savage's flamboyant attire, deep husky voice, and his constant use of signature catchphrase 'ooh Yeah' not only made him a cultural icon, but also one of the most memorable stars in the WWE. 
During his illustrious 32-year wrestling career, Randy Savage accumulated an impressive 29 title. As the WWF champion, Randy Savage commanded the same respect as Hulk Hogan. Apart from headlining various PPV events, Randy Macho Man Savage also played a crucial role in bringing credibility to various titles, including the Intercontinental title.
While Randy Savage had the looks and appeal of a champion, it's his in-ring performance that separated him from many wrestlers and champions. 
After an impressive career with the WWF, Macho Man ultimately left the company by mutual consent. He ended up signing up with WWE's biggest competitor, WCW.
While his wrestling career was closing to an end, Savage would continue to become a star attraction for the company. Savage would ultimately win the World Heavyweight title in his second year in the company.
In 1997, Randy Savage would join the NWO after helping Hollywood Hogan debate Sting at Super-brawl VII.
5. John Cena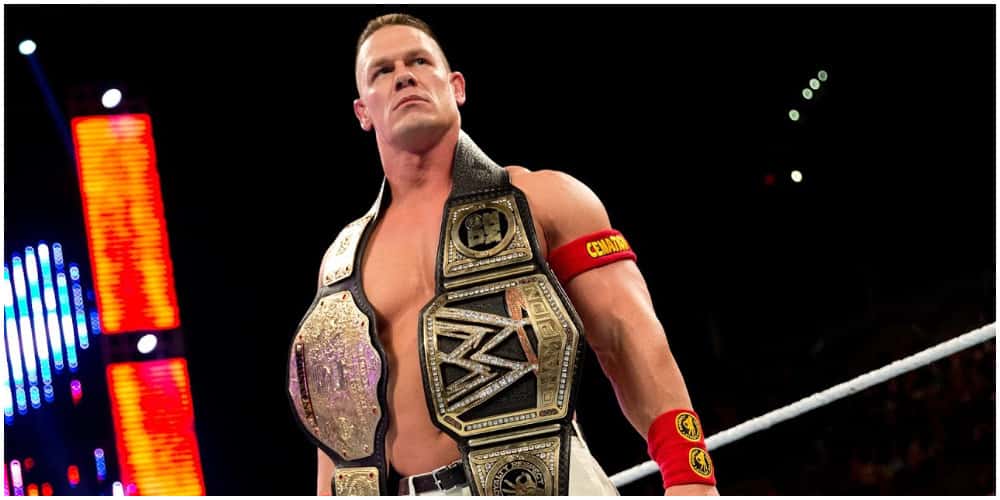 Despite being one of the most polarising superstars in sports entertainment, John Cena is arguably one of the greatest WWE champions of all time. Cena's outstanding personality, determination, and never-die attitude have seen him win many world titles. 
A 16-time world champion, John Cena is currently tied with Ric Flair for most World titles in the history of the WWE. Prior to becoming a professional wrestler, Cena first started out as a bodybuilder. He would later on the transition into professional wrestling, which saw him sign a contract with Ultimate Professional Wrestling. 
In 2001, John Cena would sign with the WWE. Since the company felt that Cena was still developing as a wrestler, they would send him to WWE's development territory. After a brief sting at OHV (Ohio Valley Wrestling) Cena would ultimately make his WWE debut as a trash-talking rapper.
In his first year with the company, Cena would gradually rise to prominence. He ultimately grabbed the United States title in just a few months. By the end of his illustrious wrestling career, John Cena had won 16 World titles.
Other titles that he won include the 5 United States Championship, 2 Royal Rumble, and 4 WWE Tag Team Titles.
4. Hulk Hogan
Arguably the most popular wrestler of the 1980s, Hulk Hogan's persona, and likeability saw him headline the first 9 editions of WWFs WrestleMania. During his first stint with the WWF, Hulk Hogan held the World Heavyweight title an impressive 5 times.
With the record for the second-longest title, reign behind Bruno Sammartino's. 
After spending over 7 years with the WWF, Hulk Hogan ultimately left the company. As a result, Hulk Hogan ended up signing with WWFs rival promotion WCW.
With WCW, Hulk Hogan picked things from where he had left off, winning the promotion Heavyweight title an impressive six times. He also set the record for the company's longest title reign. 
In 1996, Hulk Hogan adopted a villainous persona and became a key member of the stable, New World Order. Because of his role with the NWO, Hulk Hogan ultimately became a popular figure of Monday Night Wars and Starrcade.
Hogan would ultimately find his way in the WWF after the company purchased WCW. Hulk Hogan would ultimately win the company's World Heavyweight title before leaving the company in 2013. 
3. The Rock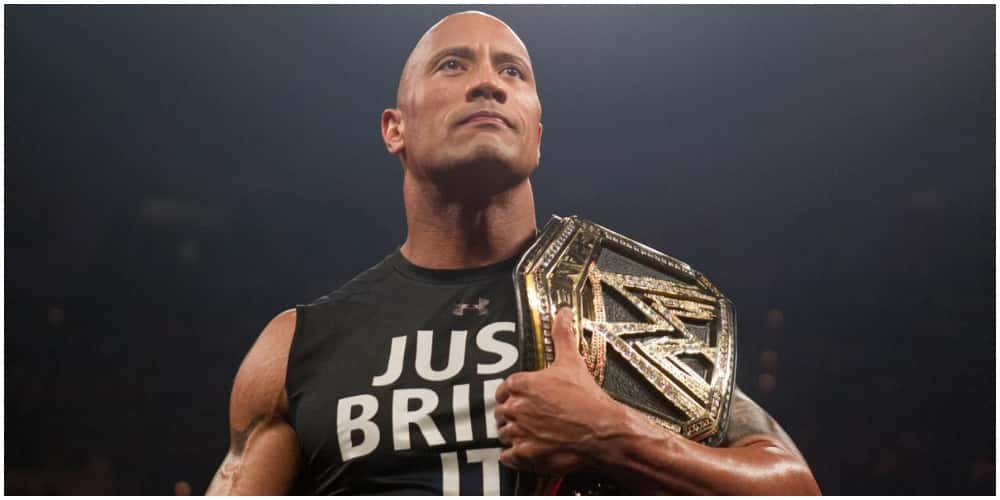 Arguably the greatest African American wrestler, Dwayne "The Rock" Johnson was not only a household name back in the Attitude Era, but was also among the few wrestlers who helped propel the promotion to new heights. Widely remembered for his trash-talking jibe, The Rock was never short of victims. 
Just like Stone Cold, The Rock was an anti-authority figure, who many did what he wanted to do. He never paid attention to the rules and walked through anyone who dared stand in his way. While he remains one of the most electrifying wrestlers, The Rock's segments and promos were not only memorable, but also quite hilarious. 
However, just like John Cena, the WWE universe often became furious with WWE's push of The Rock. They ended up becoming hostile towards The Rock. In the long run, the fans ultimately came to accept The Rock after recognizing he was indeed a once-in-a-lifetime generational superstar. 
Throughout his illustrious WWE career, The Rock would win many titles. Some titles that he won include 10 World titles, 2 Intercontinental Championship, and 5 WWF tag team championships. 
After a rather successful professional wrestling career, The Rock would ultimately go to Hollywood. As a film star, the Rock became one of the biggest stars in Hollywood. For three consecutive years, he became the highest-paid actor in the world.
2. Stone Cold Steve Austin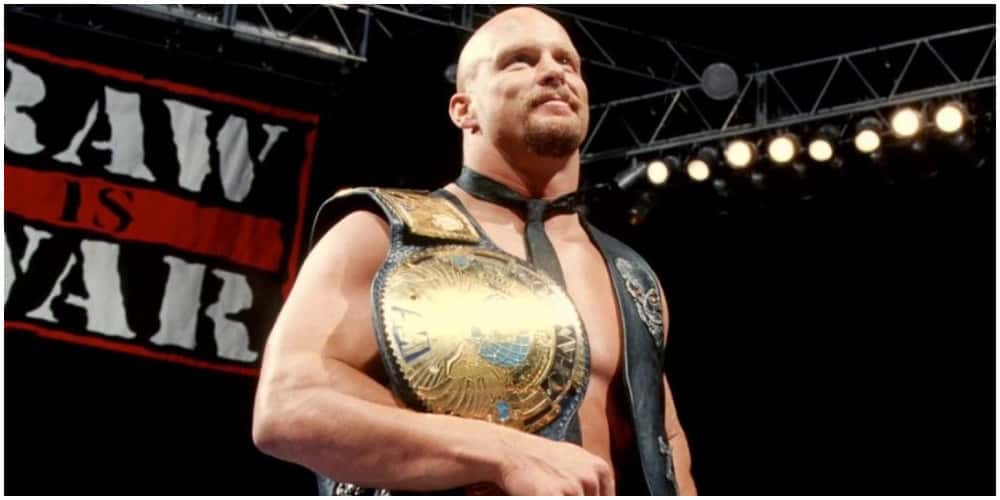 Like most wrestlers on this list, Stone Cold Steve Austin was not quite popular earlier on in his career. He not only rocked blonde locks but also they centred his gimmick around a young man who relied heavily on his appealing looks.
However, after a short stint with WCW and ECW, Steve Austin would ultimately sign with the WWF. 
With the WWF, he would once again use another gimmick, The Ringmaster. However, just like his first gimmick, The Ringmaster was equally unsuccessful and thus in the following year; he settled for yet another gimmick. Having shaved his head and grown a goatee, Stone Cold Steve Austin was born. 
The new gimmick gained much popularity as many WWF fans appeared to prefer the brash, beer-drinking, and vulgar anti-hero. Stone Cold was simply what the fans needed when they had grown super tired with the Authority.
In no time, Stone Cold became the poster boy of the new era, The Attitude Era, alongside The Rock. 
By the end of his wrestling career, Stone Cold had accumulated 19 titles, which included 6 WWF World Titles, two Intercontinental titles, four tag team titles, and two million dollars titles.
1. Bruno Sammartino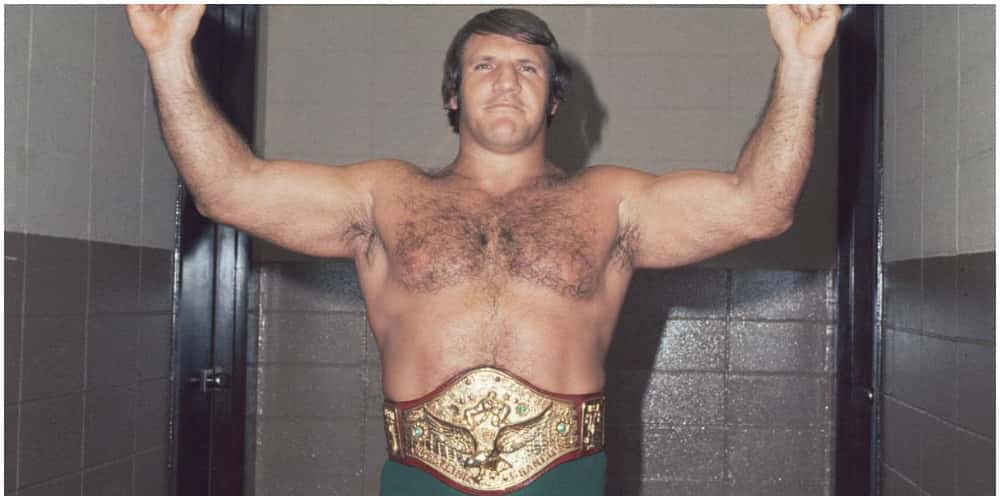 Widely remembered for having one of the longest titles Reigns, Bruno Sammartino is the greatest WWE Champion of all time. A technically gifted wrestler, Bruno Sammartino was not only one of the strongest wrestlers of all time, but also one of the most dominant wrestlers.
Sammartino's bear hugs is regarded as one of the greatest finishing moves in the history of professional wrestling. 
Ever since he made his professional debut, Sammartino's dominance was quite clear. His first-ever professional wrestling match lasted for only 19 seconds, while his second match did not go past the 5-minute mark.
Back in the 50s and 60s, wrestling was mainly controlled in territories, and thus while moving to California, Bruno ended up getting suspended in two separate territories as he missed scheduled matches. 
In his autobiography, Sammartino claims that Vince McMahon Sr. Intentionally set him up by double-booking him as a way of punishing him after he opted out of his Capitol Wrestling Corporation. Sammartino would ultimately sign with the newly formed WWF, and in his first year, not only became a serious attraction but also the promotions World Heavyweight Champion. 
Sammartino would win the title after defeating Buddy Rogers in under 48 seconds. The newly crowned champion would hold the title for an impressive 9 years without ever dropping the title once. 
In 1971, Sammartino would finally drop the title to Ivan Koloff before picking the title once again in 1972. Just like his first reign, Sammartino's second and last reign would see him hold the title for another five years before ultimately dropping the title because of a string of injuries.