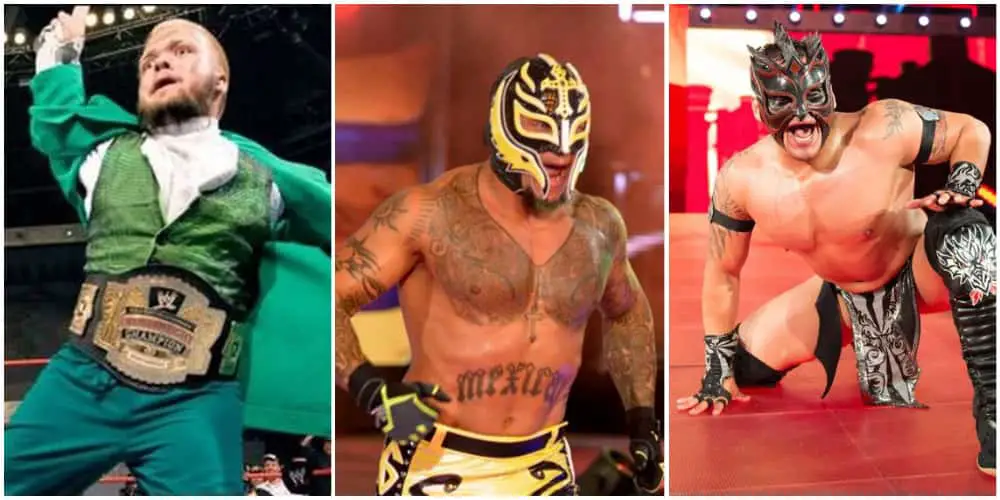 The 15 Shortest WWE Wrestlers of All Time Ranked
Last updated on May 8th, 2022 at 11:22 am
In a business where wrestling companies have a preference for wrestlers with extraordinary physiques, there are those individuals who have defied these "unwritten" rules and proved to the world that there is more to wrestling than size.
Back in the '60s, '70s and '80s, and '90s, wrestling favored wrestlers with athletic builds, since they fitted the stereotype expected of wrestlers.
Moreover, giant wrestlers like Andre the Giant, Giant Baba, Yokozuna, and Haystacks Calhoun pulled numbers, and wrestling promotions took note of this.
Nonetheless, the late '90s saw the rise of the cruiserweight division which gave wrestlers who did not fit this stereotype a chance to prove their worth.
Wrestlers like Rey Mysterio, Sin Cara, Daniel Bryan, Eddie Guerrero, Tyson Kidd, and many others proved that you can make it in the wrestling business without having an athletic build. We look at the 15 shortest WWE wrestlers of all time based not only on their height but also their accomplishments and accolades in sports entertainment.
15. Daniel Bryan: 5'10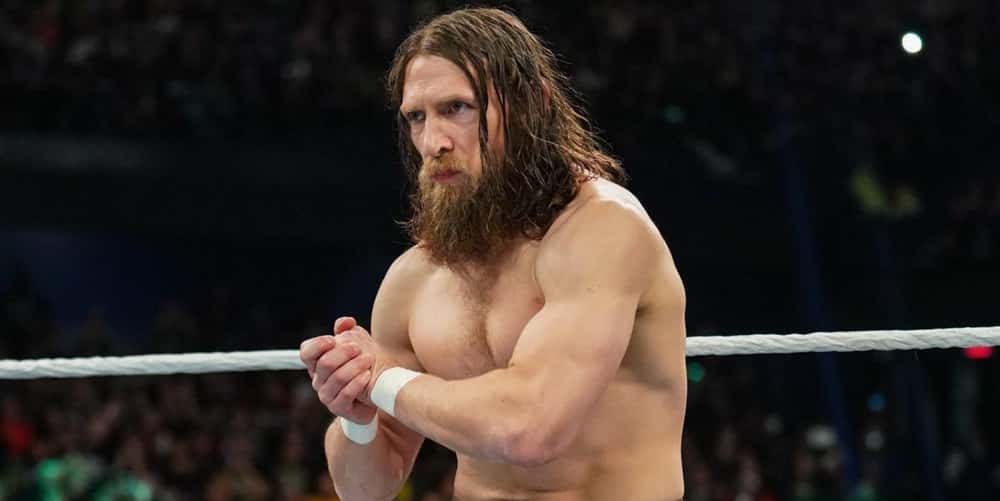 After an impressive run on WWE's development program NXT, Daniel Bryan would rightfully earn a promotion to WWE's main roaster.
Despite his small size, Daniel Bryan was quite impressive in the ring, thanks to his technical and quick thinking. Bryan would establish the "Yes" movement, inspired purely by his signature chants.
His in-ring ethics, impressive mic skills, and ability to run promos saw Bryan earn his first WWE Heavyweight champion. To win the title, Bryan had to defeat two seasoned and well-established names in sports entertainment, Randy Orton, and Batista.
Because of his size, Daniel Bryan uses a rather unique style of wrestling that involves sophisticated submissions, exceptional maneuvers, and blistering strikes.
14. Owen Hart: 5'10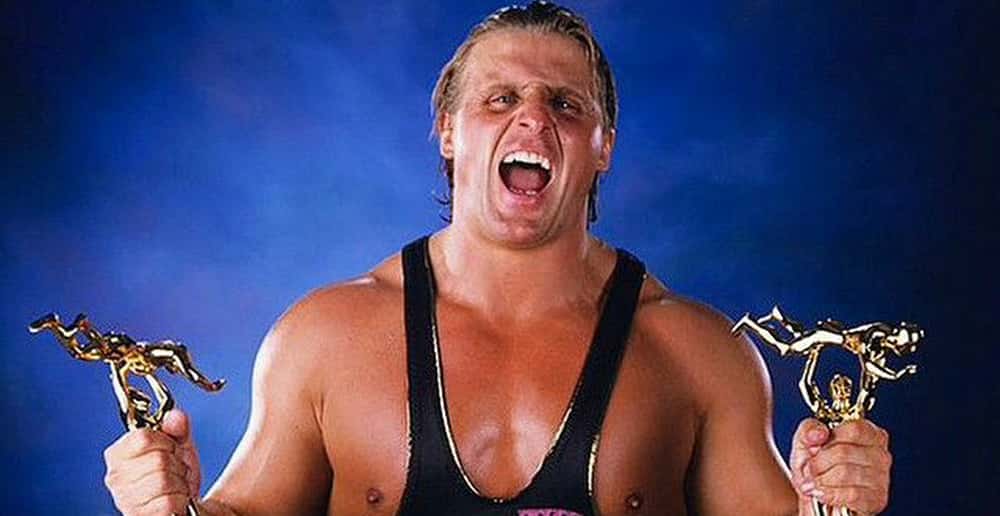 Owen Hart's technical skills, speed, and agility made him one of the greatest performers in WWE. A second-generation superstar, Owen Hart is a member of the renowned Hart family whose members include The British Bulldog, Bret Hart, Natalya, and many others.
Hart's ability to cut promos and long-lasting feud with Shawn Michaels and Stone Cold saw him climb quickly through the ranks.
Despite his impressive run, Owen Hart never got the opportunity to become World Champion. Nonetheless, Owen Hart's career in WWE is quite impressive.
A 4-time tag team champion, 1-time Intercontinental champion, 1-time European champion, and King of The Ring winner, Owen Hart's outstanding wrestling career is capped by numerous titles and individual accolades.
13. Tyson Kidd: 5'10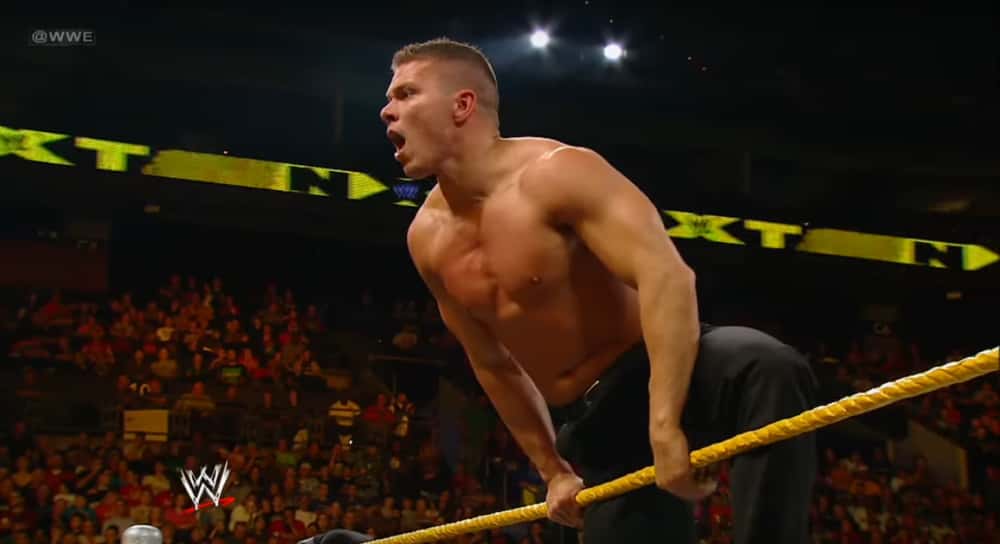 Kidd's great athleticism and spectacular mat work saw him gain a cult following that consisted mainly of purists' fans. However, all these did not count as he was not able to pull in enough fans.
This, in turn, meant that Tyson Kidd had to watch on the sidelines as WWE creatives awarded other wrestlers' chances to take their careers to new levels.
Despite getting stuck in the mid-card table, an unexpected string of injuries would put Kidd on the sidelines for a bigger part of his wrestling career.
A member of the infamous Hart Dudgeon, Tyson Kidd began his professional career at the tender age of 15 years with Stampede wrestling. Kidd's career with stampede wrestling would last for more than a decade.
During this period, Kidd would wrestle in other promotions such as NJPW.
12. Chavo Guerrero: 5'9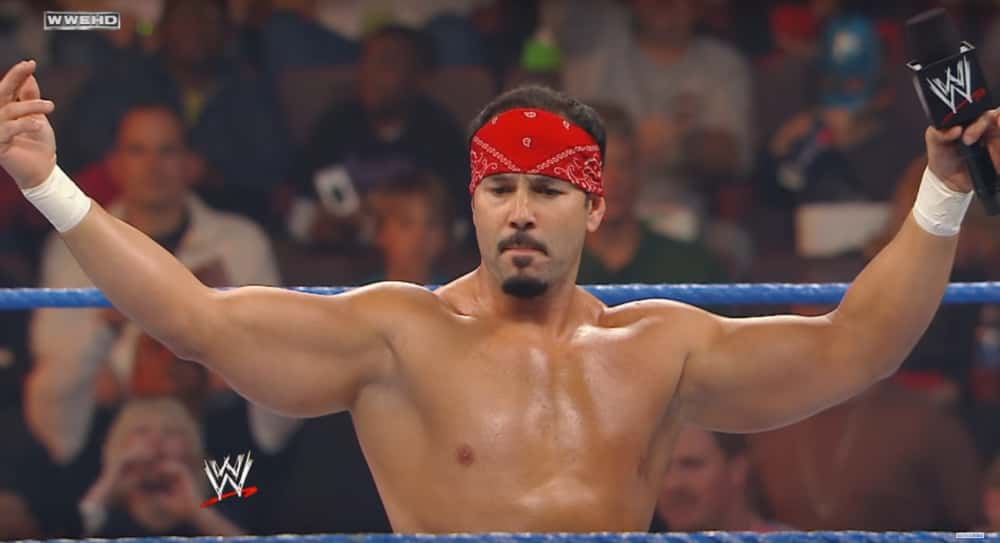 One part of the duo, Los Guerrero, Chavo Guerrero's stint with the WWE was quite impressive. While he did not perform remarkably well as a singles wrestler early in his career, Chavo Guerrero would ultimately find respite in the tag team division.
With Los Guerreros, Chavo would go ahead and win the tag team championship titles twice. A 3rd generational wrestler, is a 6-time Cruiserweight Champion, 5-time WWE tag team champion, and a 1-time ECW World Champion.
After making his professional wrestling debut in Mexico, Chavo got stuck in the lower cards. In 1996, he would tour NJPW still in the lower cards and even took part in the Best of Super Junior tournament.
Later, in his wrestling career, Chavo would find a home in WWE's cruiserweight division where he would defeat Rey Mysterio to earn his first-ever cruiserweight championship title.
11. Tajiri: 5'9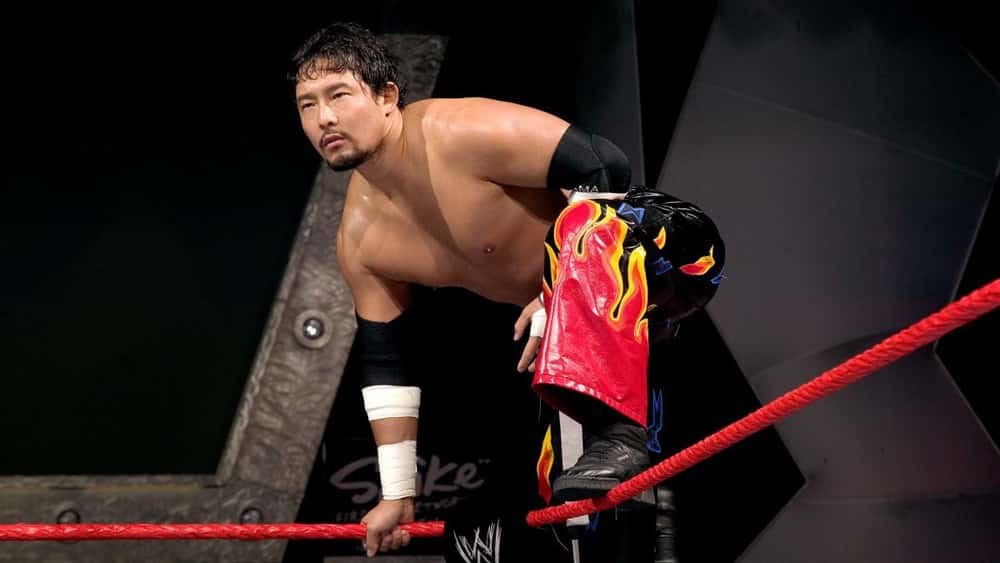 During his WWE debut in the year 2001, Tajiri stood out thanks to his outstanding in-ring ability and ring-work.
A three-time cruiserweight champion Tajiri was willing to go to greater heights to win matches even if it meant using an illegal maneuver known as the Asian mist that involved spitting a red or green mist into the opponent's eyes.
Different colors of the Asian Mist have different effects on opponents. While the blue mist sends an opponent to sleep, the green mist which Tajiri loved to use caused temporary blindness to an opponent.
There was also a yellow mist that caused paralysis on an opponent but was mainly used back in Japan.
While Tajiri was not afraid to cheat, there were instances when he met opponents who not only outwitted him but also made him look like an amateur when it came to cheating.
One such opponent is Eddie Guerrero who gave Tajiri a taste of his own medicine by constantly blinding the referee while handing out a low blow to Tajiri and a title blow to the head.
10. Brian Kendrick: 5'8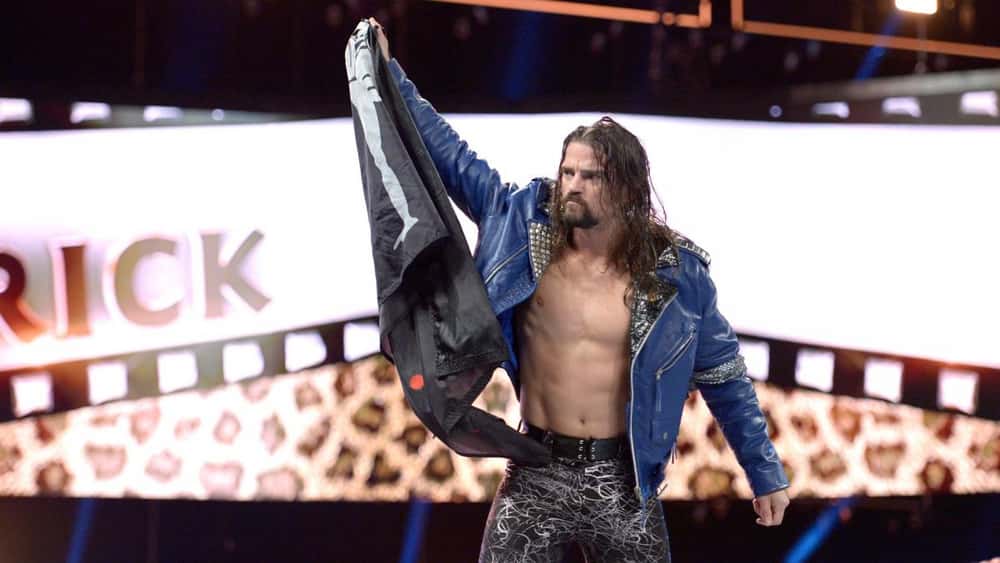 Brian Kendrick began his training at the Shawn Michaels Academy where he labored in the trenches. While he was the smallest wrestler at the academy, Kendrick would put in the work and eventually graduate from the school.
The early days of Kendrick's career would see him travel to Japan and Mexico where size was not of so much importance.
Ultimately, Brian Kendrick would return to the United States where he began wrestling under a mask.
In 2003, WWE signed Brian Kendrick and saw him compete under the moniker Spanky.
9. Eddie Guerrero: 5'8
If there is a wrestler who perfected the art of cheating, then it must be Eddie Guerrero. Eddie found a way to win matches especially those that were not in his favor.
At one point in time, Eddie even tried to recruit his nephew, Chavo Guererro in the process creating one of the greatest feuds in the WWE.
Unlike Eddie, Chavo was a wrestler who always wanted to win matches fair and square and thus did not embrace the techniques that his uncle resorted to.
This in turn made him one of the most hated wrestlers in the WWE.
While Eddie relied heavily on cheating to win matches, he was an exceptional wrestler who could take on anyone on WWE's roaster.
As a matter of fact, during his stint in the WWE, Eddie Guerrero became the biggest star on Smackdown, something that Paul Heyman and Batista have reiterated time and time again.
8. Sin Cara: 5'7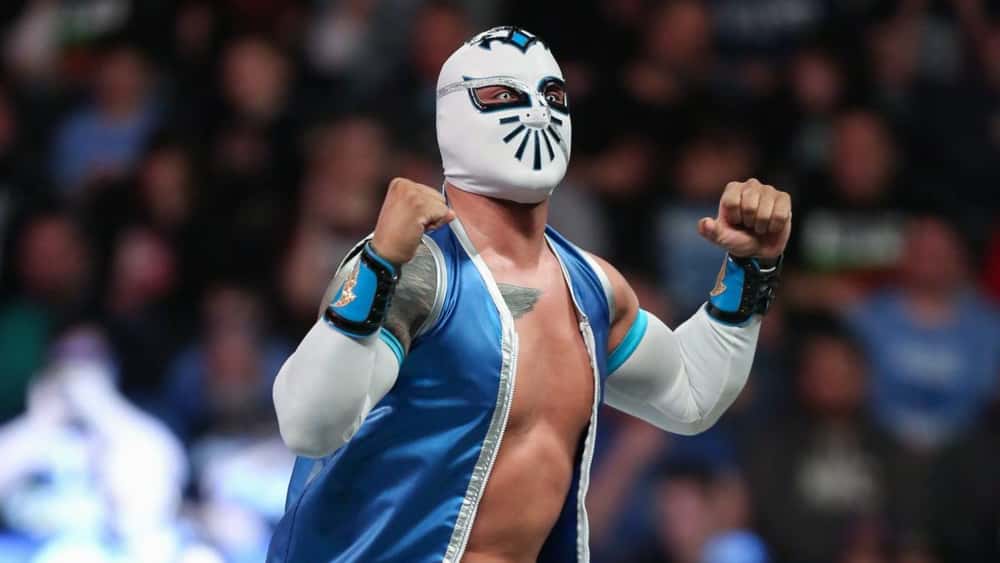 During his early years, many wrestling fans believed that Sin Cara was the rightful heir to Rey Mysterio's throne. His high-flying style and in-ring acrobatics made him a fan favorite, developing a cult following in the WWE.
One of the most famous Luchadores, the original Sin Cara began learning the ropes in Mexico at a very early age.
During this period, Sin Cara would wrestle using the moniker, Mystico and then later switch to Incognito. Eventually, Sin Cara teamed up with Kalisto to form the Lucha Dragons.
The Lucha Dragons would go ahead and become NXT Tag Team Champions after defeating ascension. Like many Luchadores, Sin Cara stands at 5'7 making him one of the shortest wrestlers in sports entertainment.
7. Funaki: 5'7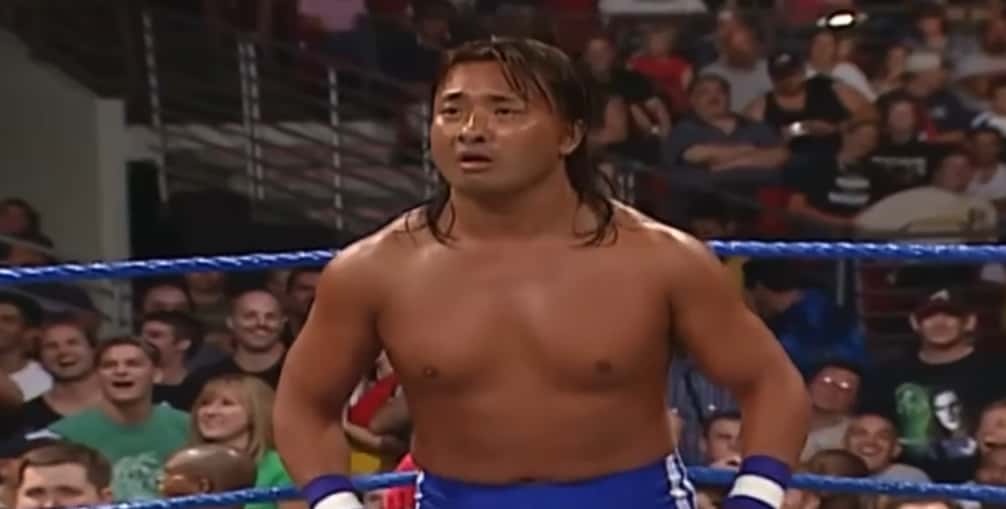 One of the greatest Japanese wrestlers of all time, Funaki's career in the WWE spanned over a decade. For a bigger part of his wrestling career, Funaki wrestled in the lower card where he adopted the "Smackdown Number 1 Announcer" Gimmick.
During this point in time, Funaki would interview backstage while competing in WWE's cruiserweight division.
Though Funaki's role in the cruiserweight division was reduced to that of a jobber, he ultimately found his breakthrough three years later when he defeated Spike Dudley and became the new cruiserweight champion.
Funaki would defend the title for almost a year before dropping the title to another cruiserweight sensation, Chavo Guerrero.
6. Evan Bourne: 5'7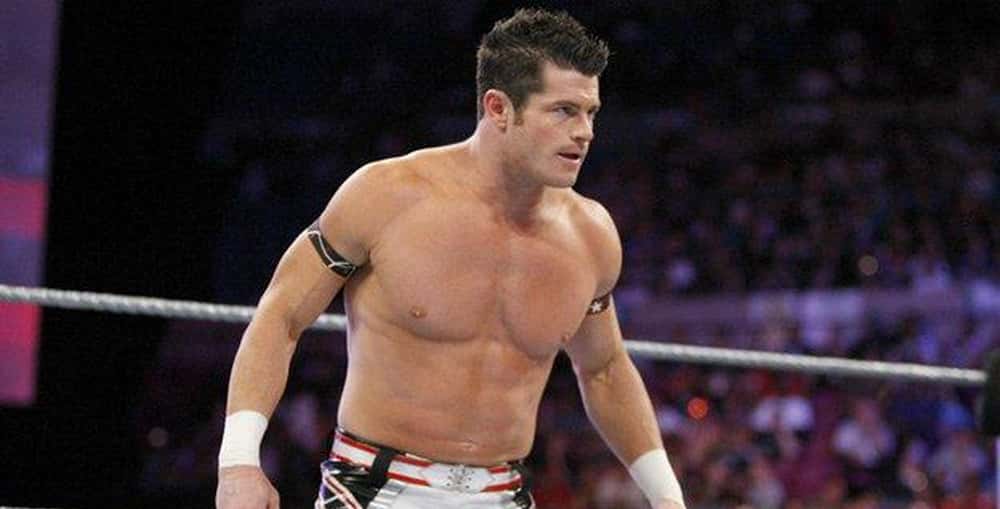 One of the most exciting stars in sports entertainment, many WWE and WCW fans will widely remember Evan for his high-flying style and trademark top rope finisher "Air Bourne". Bourne shot into the limelight after the merger between WCW and the WWE.
A few months after his WWE debut, Jason Bourne captured the WWE Universe championship.
He would later be nominated for Slammy Award, which again he won during his debut year. By teaming up with Kofi Kingston, Evan Bourne became a household name in the WWE and in the process gaining a massive following.
After his short stint with the WWE, Evan Bourne broke ties with the company, ultimately joining other promotions, including Pro Wrestling Guerrilla, Evolve Wrestling, and Impact Wrestling.
While he would remain a professional wrestler, Evan Bourne had no option but to drop his moniker because of his contract with the WWE.
5. Rey Mysterio: 5'6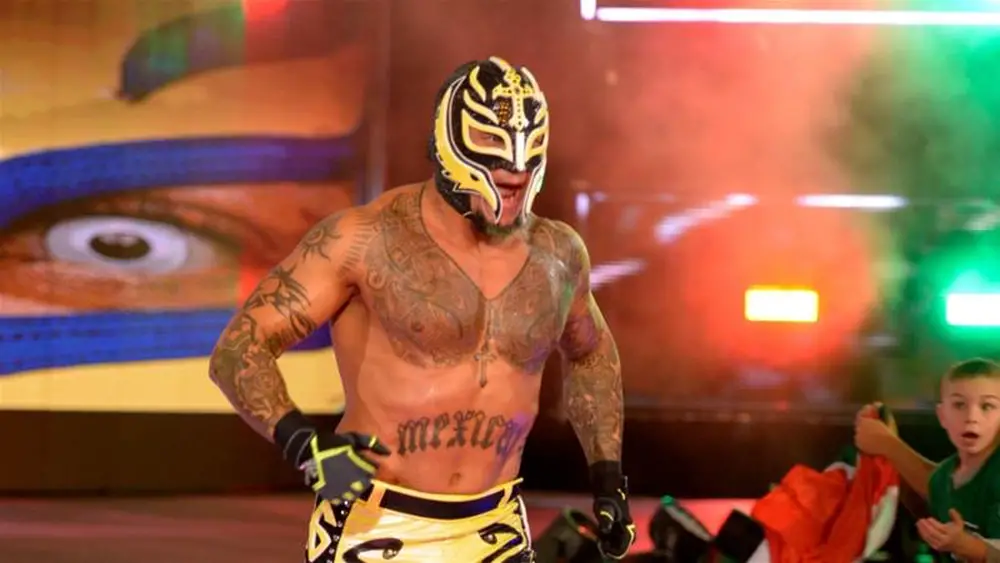 Standing at 5'6, Rey Mysterio is one of the shortest wrestlers not only in the WWE but in sports entertainment. Nonetheless, what Rey Mysterio lacks in height and size, he compensates it with his fighting spirit and skills.
Mysterio began his professional wrestling training at a tender age under the guidance of Rey Mysterio Sr, his uncle.
A follower of the Lucha Libre style of wrestling, Rey Mysterio had to hide behind the face, as the rules of the style dictate. Because of his unique wrestling style and charisma, Rey Mysterio stood out and was soon absorbed by WCW and ECW.
With these promotions, Mysterio would have classic matches against legendary wrestlers such as Psicosis and Eddie Guerrero.
Ultimately, Rey Mysterio became one of the greatest Mexican wrestlers of all time.
4. Kalisto: 5'6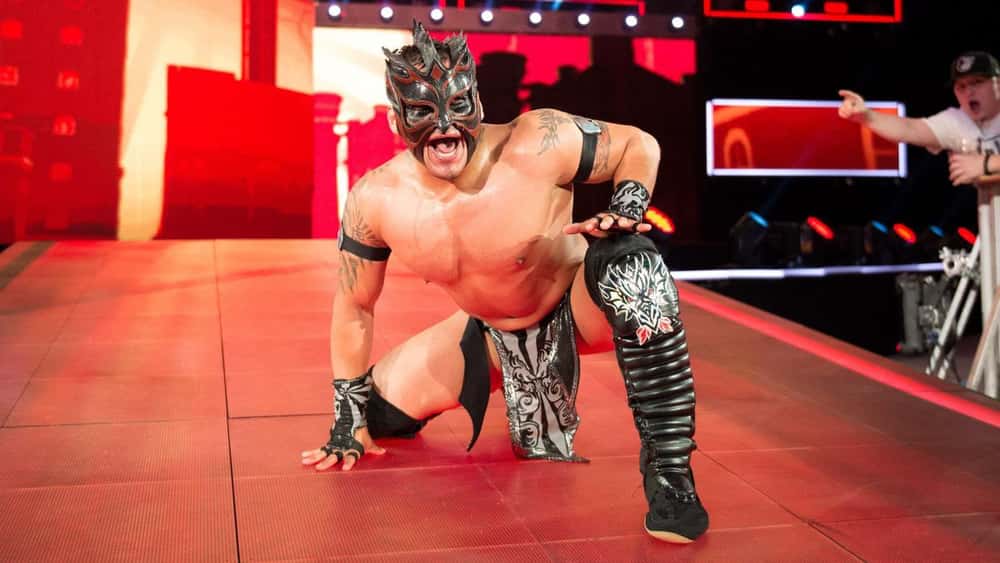 Being one of the shortest WWE wrestlers, Kalisto relies more on his high-flying style of wrestling and swiftness. While he does not have the strength or height to match other wrestlers n the WWE, Kalisto's swiftness makes him one of the most dangerous wrestlers in the WWE.
A one-time United States champion, Kalisto's career seemed more inclined to the tag team division.
After the 2017 WWE shake-up, Kalisto would end up on Raw. With Raw, Kalisto would face Braun Strowman twice. Kalisto one-time registered an unexpected win against the "Monster Among Men" in their second encounter.
A few months later, the WWE would draft Kalisto to Raw where he became an integral member of the cruiserweight division.
Kalisto would then dethrone Enzo Amore as the cruiserweight champion.
3. Spike Dudley: 5'5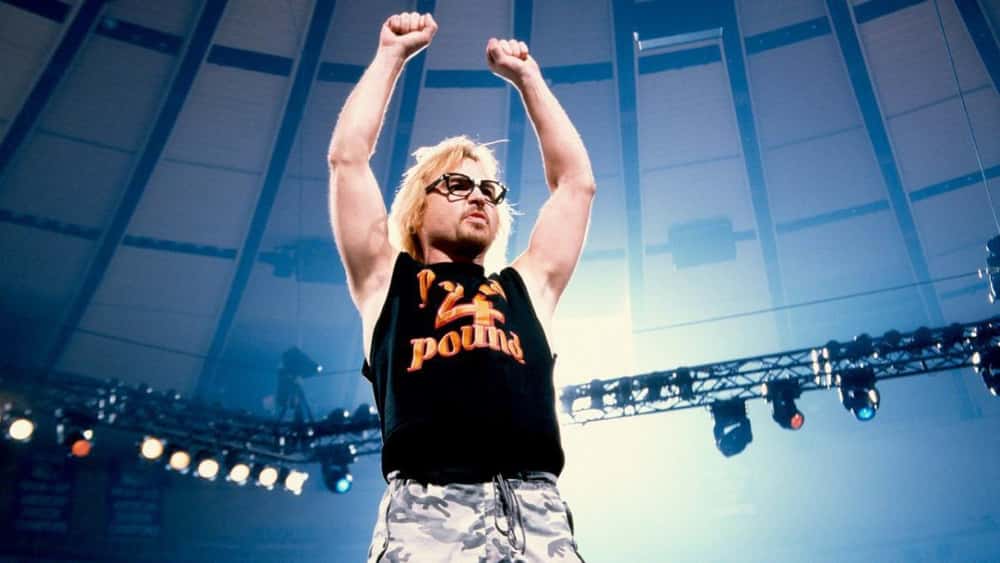 A 2-time tag team champion, Spike Dudley began his wrestling career as a sidekick for his two brothers, D-Von and Bubba Ray.
On his debut night, Spike Dudley would interfere with a match in helping his two brothers capture the WWF World Tag team championship from Christian and Edge.
This would mark Spike Dudley's introduction to the WWE. For the months to come, Spike Dudley would wrestle as a face, forming temporary tag teams to take on his brothers.
After successfully defeating his brothers for the World Tag Team Championship titles, Spike would capture two more championships; The European Championship and Hardcore Championship.
In 2004, WWE would draft Dudley to SmackDown, where he captured the WWE Cruiserweight Championship.
2. Drake Maverick 5'4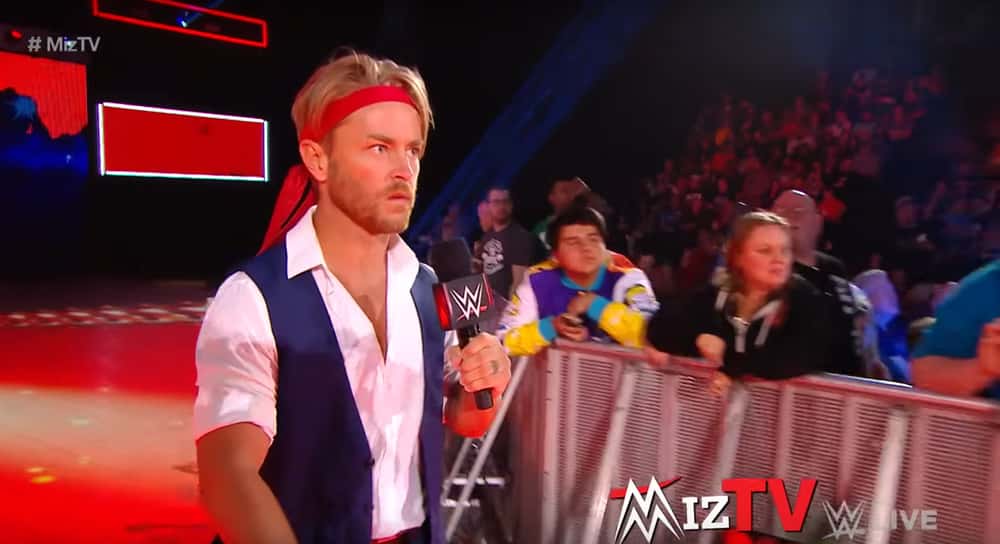 While Drake Maverick has been wrestling for some time, his first breakthrough came with TNA, wrestling under the moniker Rockstar Spud. However, it is with the WWE that Drake Maverick would become a worldwide sensation.
With the purple brand, 205 Live Drake Maverick would first act as the brand's general manager, before embarking on one of the longest feuds with R-Truth for the 24/7 Championship title.
Standing at 5'4, Drake Maverick is one of the shortest wrestlers of all time. Apart from his in-ring contributions, Drake Maverick also showed wrestling fans that he has what it takes when it comes to the management of wrestlers.
With the Red Brand, Drake Maverick guided the AOP to their first WWE Tag Team titles.
1. Hornswoggle: 4'5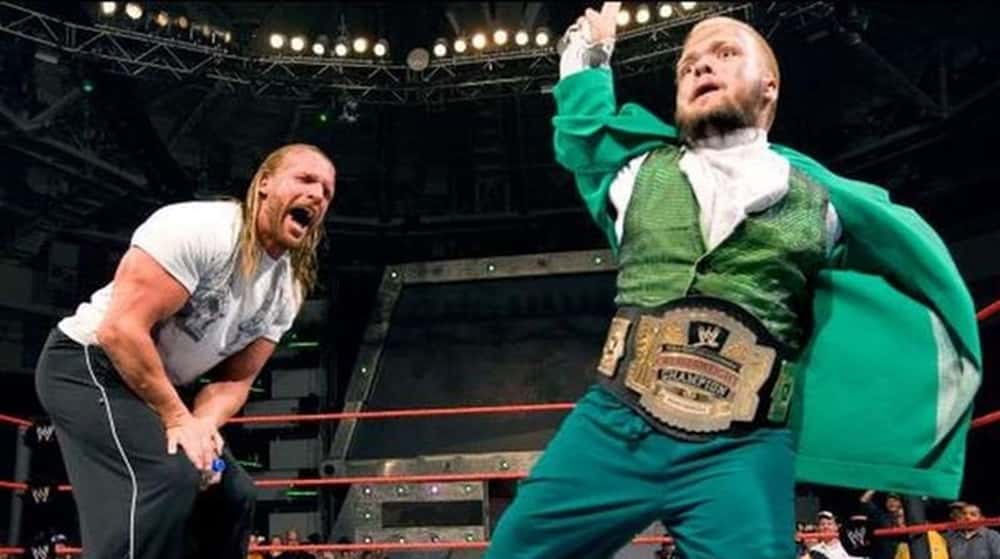 Standing at 4'5, Hornswoggle is the shortest wrestler of all time. Despite being the shortest wrestler on WWE's roaster, Hornswoggle wrestling skills were quite impressive, such that he ended up becoming the company's last Cruiserweight champion.
During his stint in the WWE, Hornswoggle went head to head with renowned wrestlers such as Rey Mysterio, The Miz, and Chavo Guerrero.
Apart from his fighting spirit, many WWE wrestling fans will remember Hornswoggle for his love for mischief. Hornswoggle began his wrestling career in 2004 with FVWA under the moniker Hardcore Wonder.
Two years later, Hornswoggle's career with WWE would begin with Hornswoggle using a new moniker, Little Bastard.
Unlike what the WWE made fans believe, Hornswoggle is not Finlay's biological son.