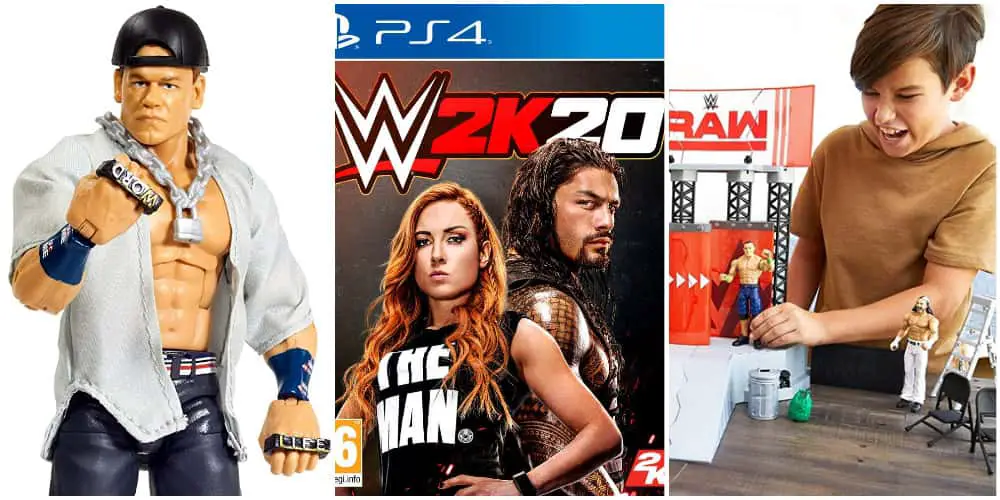 10 WWE Gift Ideas for Boys
Last updated on May 8th, 2022 at 11:16 am
Irrespective of the WWE superstar that your loved one supports, there are plenty of items and merch to choose from. While choosing your gift is often easy, getting a WWE gift for a loved one especially boys can be quite challenging.
Although boys might seem like tough customers, getting the perfect gift for them is secretly easy.
Whatever he's into, we've managed to find the best unique gifts for boys regardless of their age. Before selecting a WWE gift for your loved one, it's important to first get certain things right from the get-go.
First, it's crucial to know who are some of his favorite wrestlers. Knowing this will allow you to cherry-pick the perfect gift.
On the other hand, if you are not certain, then you can always settle for a more all-around gift such as WWE 2K20 or the highly-rated WWE Wrekkin Performance Center.
From authentic WWE championship belt replicas to well-designed action figures, we've compiled the 10 best gifts ideal for boys.
These are the 10 best WWE gift ideas for boys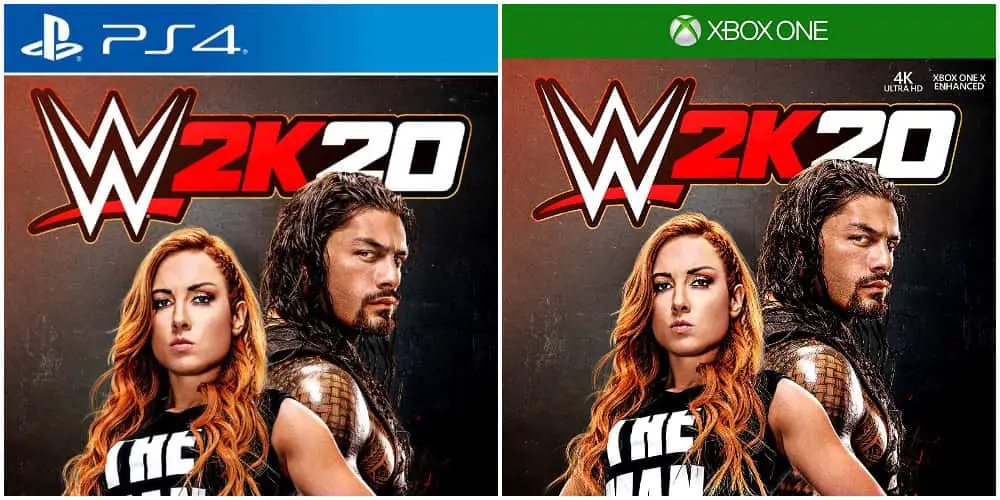 If you are looking for the ultimate gift for a WWE fan, then WWE 2K20 is a perfect choice. Designed with high-quality graphics and plenty of WWE superstars to choose from, WWE 2K20 offers players a highly immersive gaming experience.
In addition, the commentary, soundtrack, and crowds will get the players fully hooked to the game. The attention to detail in this game is mind-blowing.
The game also comes with a My Career Mode, which will allow players to create their own wrestling characters
In addition, W2K20 also comes with a 2K Showcase mode which features The Four Horsewomen.
You can buy this product here. It holds a star rating of 4.6 with over 3,656 reviews.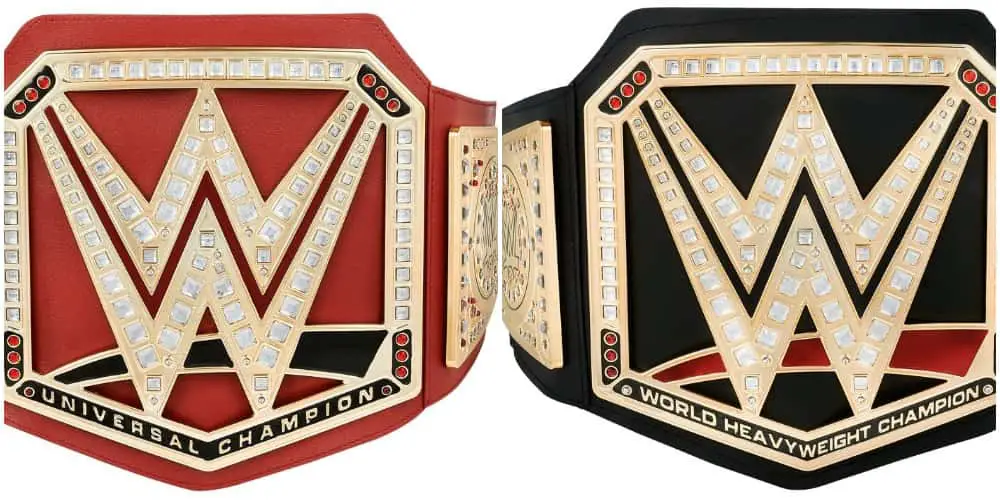 WWE Championship belts are also another perfect gift for boys who love WWE. A trophy item, WWE Championship belts come with sleek and authentic medallions, an adjustable feature that ensures that they can fit onto the kid's waist.
Perfect for kids over 8 years of age, these WWE Championship belts are available in a wide variety of options including the WWE Heavyweight Championship title, Smackdown tag team titles, WWE NXT Championship titles, and WWE Universal Championship.
NB: It's important to note that these replicas are only for children considering they are slightly smaller than the real championship belts.
If you are interested in this product then you can purchase it here. It has a rating of 4.5 stars.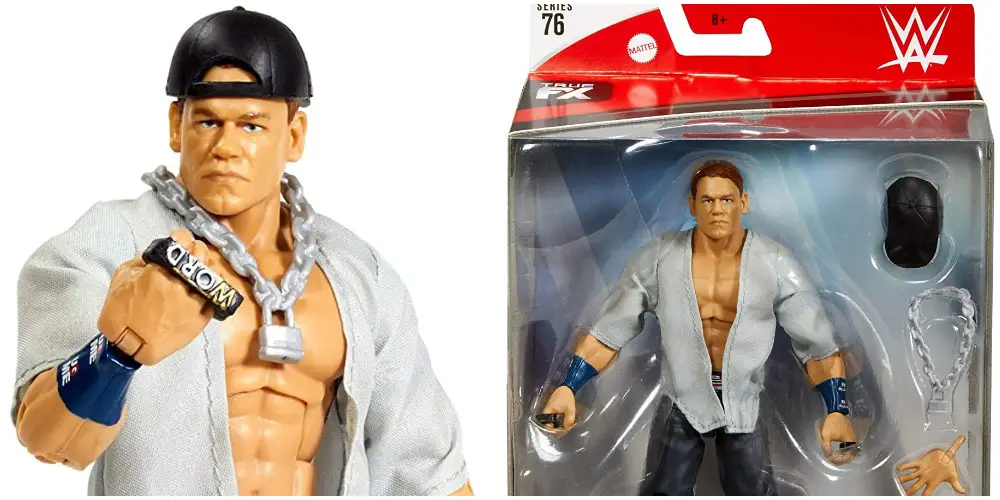 WWE action figures have been popular for quite some time and are the perfect gift for any wrestling fan regardless of age. These action figures are the perfect collectibles and will remind just about anyone of their passion and love for wrestling.
There are several action figures available in the market including the John Cena action figure, Finn "The Demon" King action figure, and many others. Let your kid recreate WWE action battles and big matches with these well-designed action figures.
You can also opt for the Battle Pack series which comes in pairs or more.
For instance, the Shane vs McIntyre battle series features two 6-inch action figures with True FX facial detailing and ring gear. In addition, the Shane vs McIntyre action figure also comes with a trash can lid.
Get this product here, directly from the Matel store on Amazon. This product has a rating of 5 stars.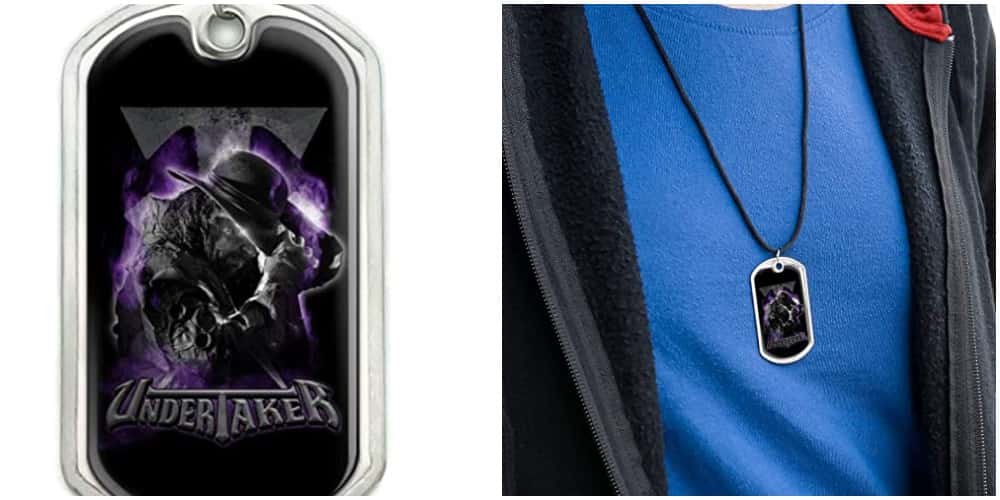 The Undertaker Military Dog tag is another great gift for young wrestling fans. These military dog tags come with The Undertaker's image on the front.
The great thing about this dog tag is that you can engrave anything on the back including a special message.
Upon receiving this military dog tag, you can take it to your local engraving store and have any message written on it. before presenting the gift.
Designed using stainless steel, this military dog tag will not only last for a long time but will also not easily rust. A WWE licensed product, the Undertaker Military Dog tag is of high quality.
Check out this dog tag here.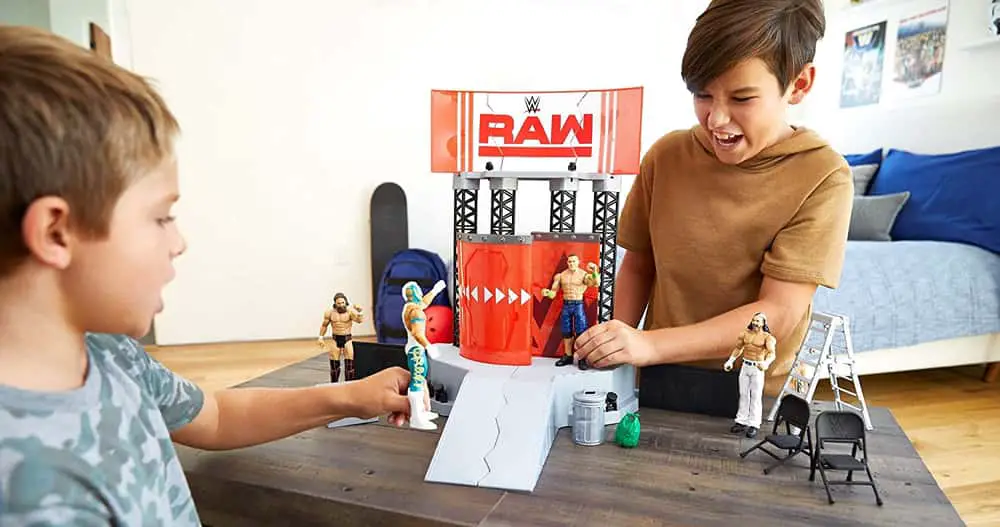 Inspired by the real WWE performance center, this item gives fans the opportunity of training and wrekkin' competition inside the ring.
Designed with tons of features, this Wrekkin Performance Centre comes with collapsible scaffolding, a collapsible ring, a backstage gym area, and a collapsible ring.
Other key features including a gym mirror, punching bag, and weight bench. Once a figure is thrown into the ring, the breakaway sign and scaffolding will automatically be triggered.
The great thing about the WWE Wrekin Centre is that all the items are easy to reassemble, ensuring that kids can wreck the ring and then reassemble it back together over and over.
Like most WWE accessories, the Wrekin Centre is perfect for children over 8 years old.
Get this easy-to-assemble product for your child here. It comes with a rating of 4.5 stars after 622 reviews.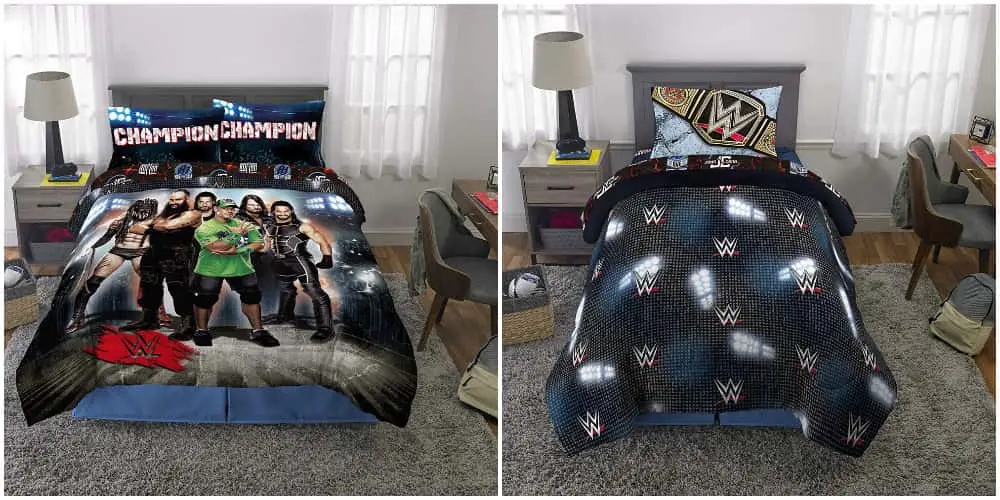 Allow your kid to step into the WWE ring with the WWE Superstar Reversible comforter. The perfect gift for children of all ages, this reversible comforter features all the popular faces in the WWE.
While the kids are going to love jumping onto this comforter, you are going to appreciate the versatility and the quality of this comforter.
Being reversible, you will get two amazing looks; one side features several WWE superstars including John Cena, Roman Reigns, Braun Strowman, and many others while the other side features a well-crafted WWE logo.
Designed using high-quality material, this comforter does not require ironing. In addition, you will be able to throw this comforter directly into a dryer or washer without having to worry about fading.
Get this WWE reversible comforter here. It has a rating of 4.8 stars after a whooping 4,900 reviews.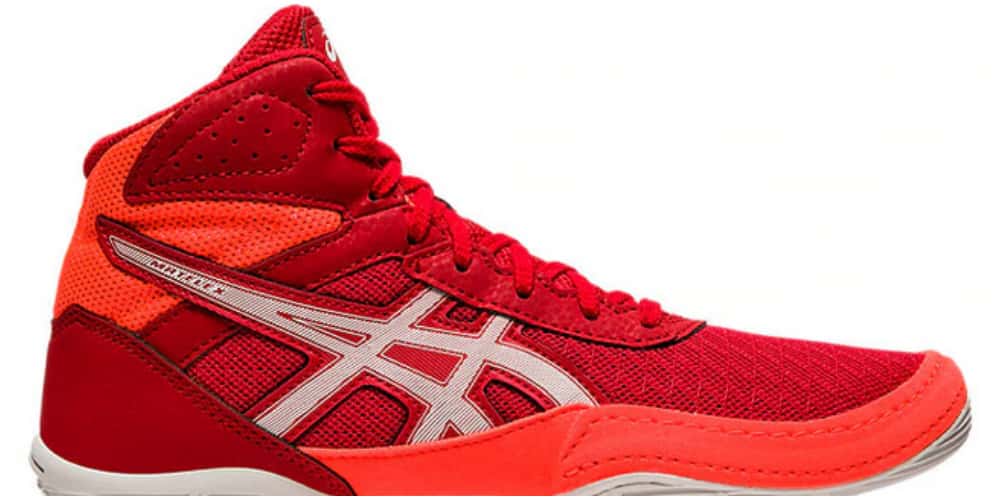 ASICS Mat-Flex is another great gift for boys who not only love wrestling but have also begun training. For additional reinforcement, the Asics G6 Wrestling shoes come with synthetic overlays and mesh uppers.
In addition, the Mat-Flex G6 also comes with tongue and padded collars.
To ensure maximum flexibility and maximum grip, these shoes feature a rugged rubber outer sole.
Unlike most wrestling shoes, the ASICS Mat-Flex is available in a wide variety of colors including flash coral, classic red, white/rich gold, and black/champagne.
It's important to note that while the shoe size chart may indicate Big Kid, Little Kid, etc, they are all regular kid size. So, don't worry about this when ordering.
Check out these wrestling shoes here.
Officially licensed by the WWE, the Ravensburger WWE Legends Card is the perfect gift for boys who love WWE. Featuring 30 legends, this game is easy to learn and is perfect for parties.
Whether you are playing as a group, family members, or classic board gamers, the Legends Royal Cards will definitely make the night enjoyable.
Each purchase comes with 30 signature move cards 30 Legends placards, 150 action cards, and 1 WWE Legend token.
Moreover, the game also includes a well-laid out step-by-step rulebook that will help you or your loved one understand how the game is played.
Get this ideal gift for your loved one here.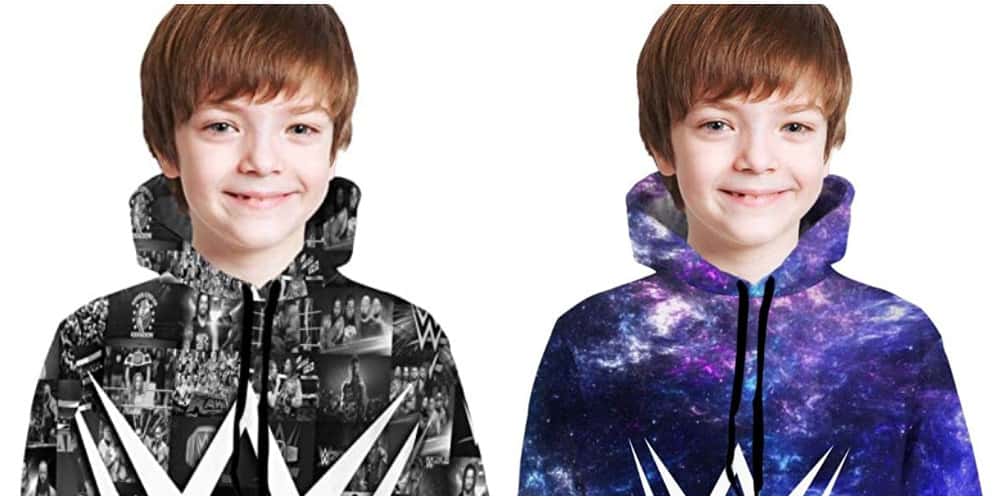 Officially licensed by the WWE, the WWE Kid's hoodie is also another thoughtful gift for a WWE fan.
Perfect for both boys and girls, this hoodie comes with long sleeves, a drawstring hood, and a front kangaroo pocket for keeping valuables.
Ideal for Christmas, birthdays, New Year, the WWE Kid's hoodie can be used for daily casual wear, sports, vacations, holidays, office visits, school, and parties.
Check out the amazing collection of hoodies here.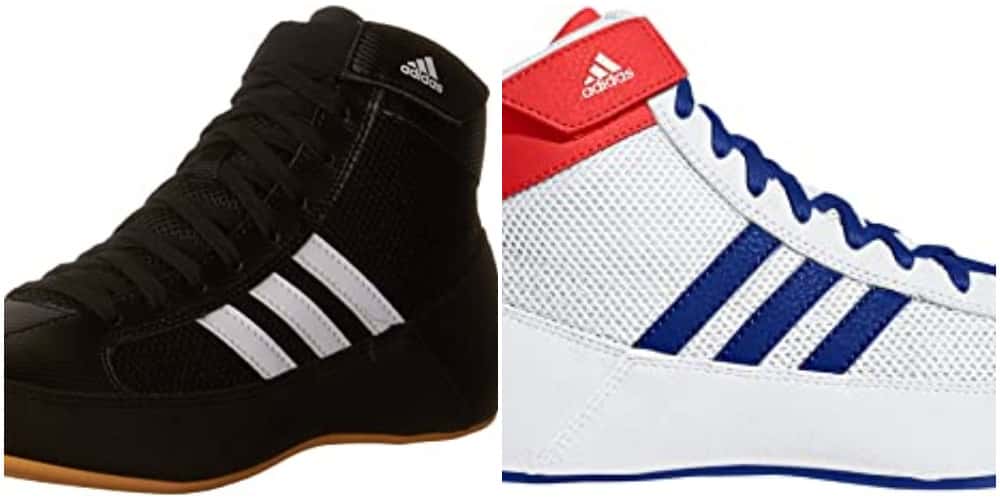 Available in two main colors, the Adidas Kids HVC is another thoughtful gift for a kid who wants to try out wrestling. Designed with a rugged rubber sole, the Adidas Kids HVC Wrestling shoes come with a single-layer mesh upper complete with synthetic leather overlays and synthetic suede.
The shoe's top rubber strap makes it easy to put on or remove the shoes.
On top of that, the Adidas Kids wrestling shoes not only look well, but they are also quite functional.
It's important to note that the white suede portion of the shoes tends to get dirty quickly.
Get these amazing wrestling shoes here.