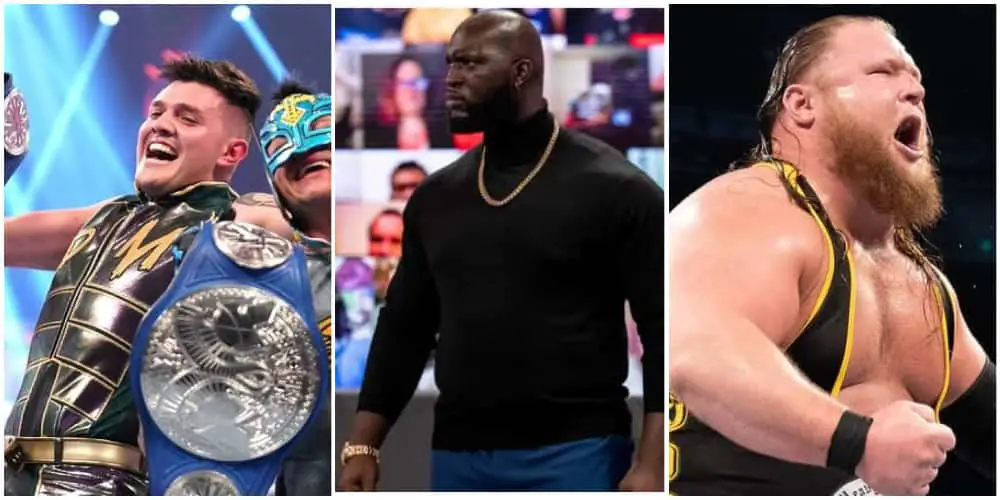 The 15 Youngest WWE Wrestlers Today
Last updated on May 8th, 2022 at 11:17 am
For quite a long-time, the WWE has featured wrestlers who were beyond the 30-year mark on its main roaster. However, with the introduction of WWE's developmental program NXT, WWE paved the way for a crop of young and promising wrestlers to take center stage.
Many of these young wrestlers went ahead to transform the image of WWE while making a name for themselves in a highly competitive industry.
The emergence of NXT changed the dynamics of the WWE, as it had previously relied on the Florida Championship Wrestling (FCW). Unlike FCW, NXT gave young wrestlers a chance to not only display their skills but also embark on national and international tours.
After seeing the success that came with NXT, the WWE began promoting NXT as its third main brand behind RAW and Smackdown. Ultimately, the series moved over to the USA cable network, which meant more coverage for the brand.
Although NXT is facing stiff competition from AEW's Dynamite, it still continues to supply the WWE with highly talented wrestlers. With Triple H running the brand, it's clear to see why NXT has been a force to reckon with over the years.
With that said, let us look at the 15 youngest WWE wrestlers ranked by their ages.
15. Alexa Bliss-30 years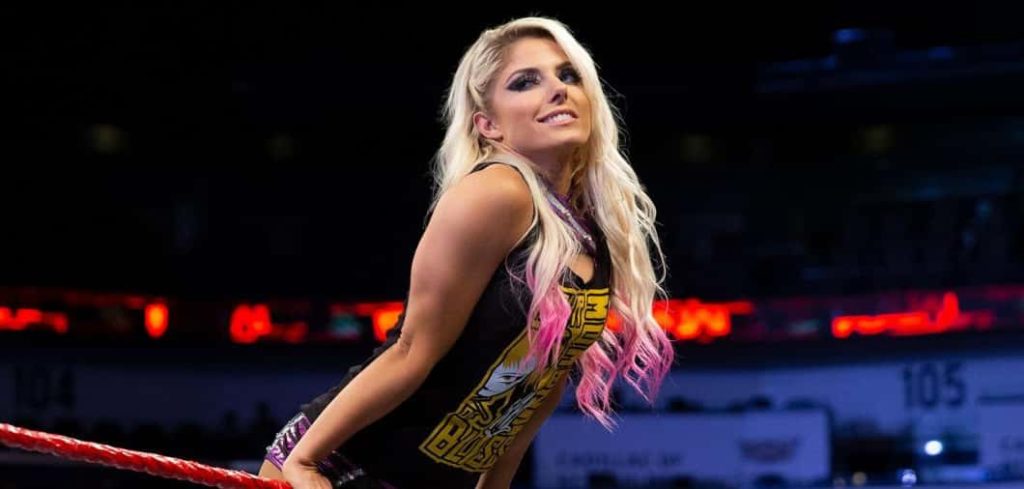 Although she might not be the most loved superstar in the women's division, Alexa Bliss continues to prove to the WWE universe why she is considered to be one of the greatest female wrestlers of all time.
Standing at 5'1, Alexa Bliss has already registered impressive wins against more experienced and athletically wrestlers.
Before she turned to professional wrestling, Alexa Bliss had little to no wrestling experience having worked as a professional bodybuilder and a cheerleader. In her first few years in the WWE, Alexa's gimmick revolved around a more cartoonish/fairish character.
However, it's after she turned heel that saw her wrestling career go off the charts.
A few years later, Alexa teamed up with Bray Wyatt and once again underwent a new transformation that took her wrestling career to new heights.
14. Pete Dunne-27 years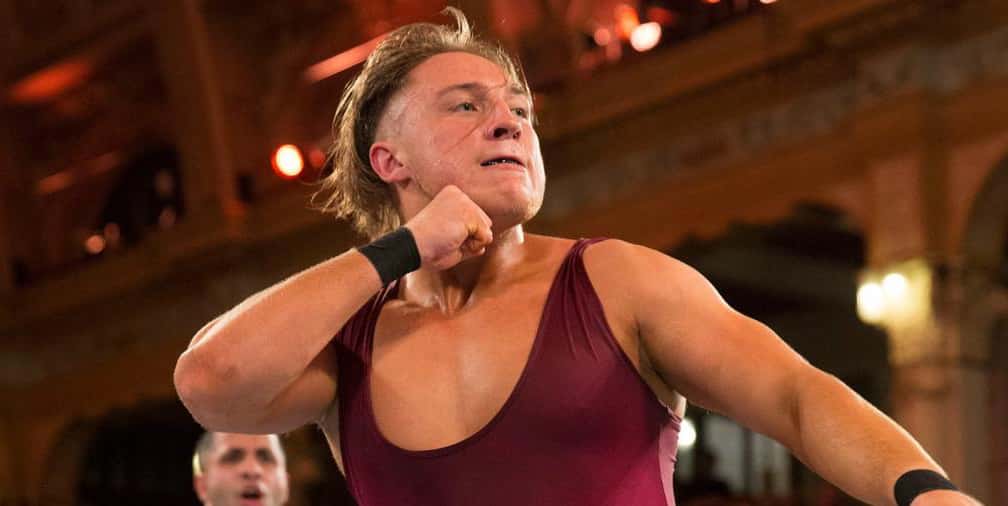 One of the longest-reigning WWE UK champions, Pete Dunne's toughness, and resilience saw him survive training regiments in the UK and Japanese Dojos earlier on in his wrestling careers.
The high-flying wrestler has never been afraid of putting his body on the line and doing whatever it takes to become the last man standing.
Like most professional wrestlers, Pete Dunne has always been a big fan of wrestling ever since he was young.
At the tender age of 12, Pete Dunne would begin his professional training, under the tutelage of Psycho Steve who took him through the basics. As the years went by, Pete Dunne continued to hone his skills while appearing on various local shows in the UK.
Despite losing the match to Tyler Bate, Pete Dunne would later receive a contract from the WWE.
13. Sasha Banks-27 years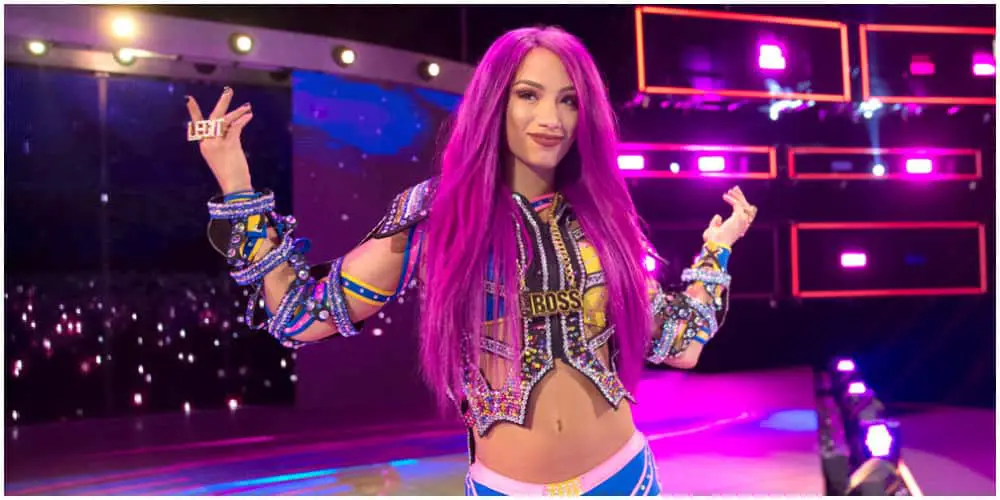 While she lost her debut match in the WWE, Sasha Banks still managed to capture the attention of the WWE due to her impressive performance. From the first day, it was quite clear that Sasha Banks had what it takes to be on the main stage.
It did not take long before Sasha Banks would capture the NXT Women's Championship title establishing herself as one of the top faces in the women's division. While she eventually lost the title to Bayley, the title match ended up receiving praise from everyone, including her opponents.
Banks' aura and outstanding performance saw her become a key member of the "Four Horsewomen", a group that would go ahead and revolutionizes women's pro-wrestling.
In 2015, the WWE would promote Sasha Banks to RAW where she would become one of the top faces and constantly feud against the biggest names in the women's division including Becky Lynch, Paige, and Charlotte Flair.
Sasha Banks would, later on, capture her first-ever WWE Women's Championship title, before dropping the title to Charlotte Flair after 27 days.
12. Paige-27 years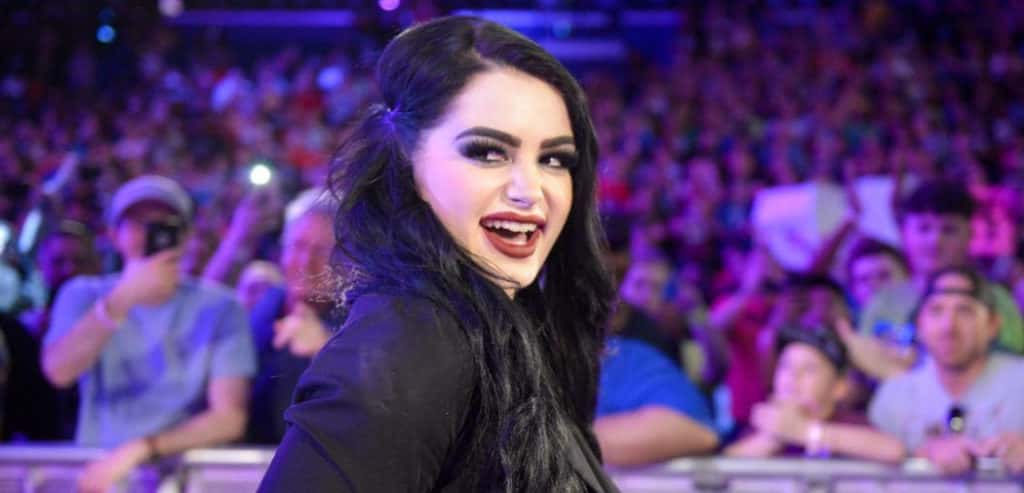 While her wrestling career was somewhat short-lived, Saraya-Jade Bevis's contribution to the women's division is something to be admired. Apart from becoming the first-ever NXT Champion, Paige also won the Diva's champion.
By winning the Diva's champion, Paige managed to put an end to AJ Lee's impressive title reign that lasted for 278 days. Moreover, AJ Lee also became the first wrestler to lift the NXT Championship and the Divas championship titles simultaneously.
In April 2018, Paige retired from the squared circle citing medical reasons for her sudden departure. While many thought this was the end of the road for the 27-year-old, she would later return to the wrestling business.
However, this time not as a wrestler but as Smackdown's General Manager.
11. Otis-27 years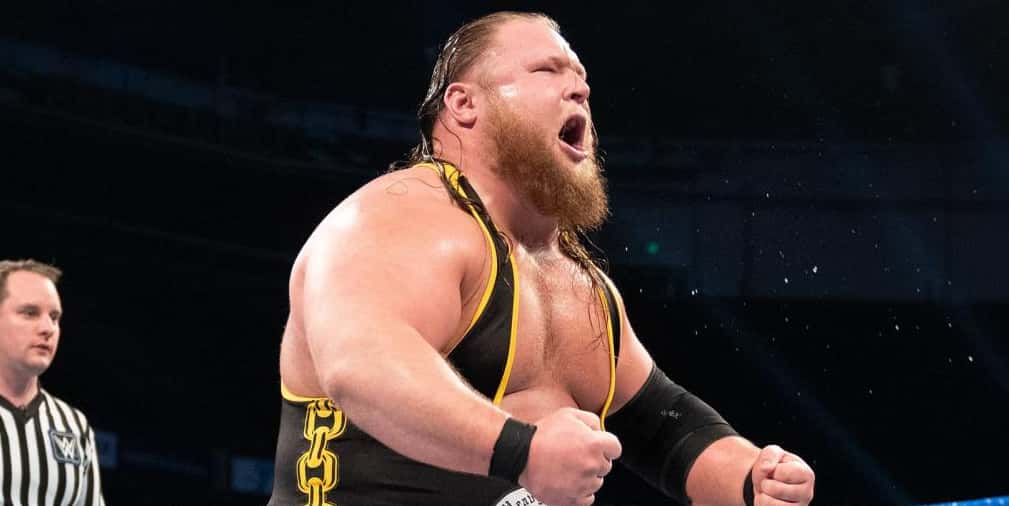 Widely known for his unorthodox wrestling style and in-ring gimmicks, Otis is undeniably one of the most entertaining wrestlers in WWE wrestling history. Despite his short stature, Otis weighs more than 330 pounds making him one of the heaviest wrestlers in WWE's current roaster.
However, despite his massive size, it's hard to imagine that Otis is just 27 years old.
While he may not be the most athletic wrestler in the WWE, Otis manages to give out outstanding performances day in day out. In May 2020, Otis made history by winning the highly regarded Money In the Bank ladder match.
By winning the ladder match, Otis proved that despite his size, he is able to rise to the occasion when needed.
A member of the Heavy Machinery outfit, Otis and his tag team partner Tucker are yet to win any tag team titles, despite the fact that they tend to dominate most of their matches.
10. Peyton Royce-27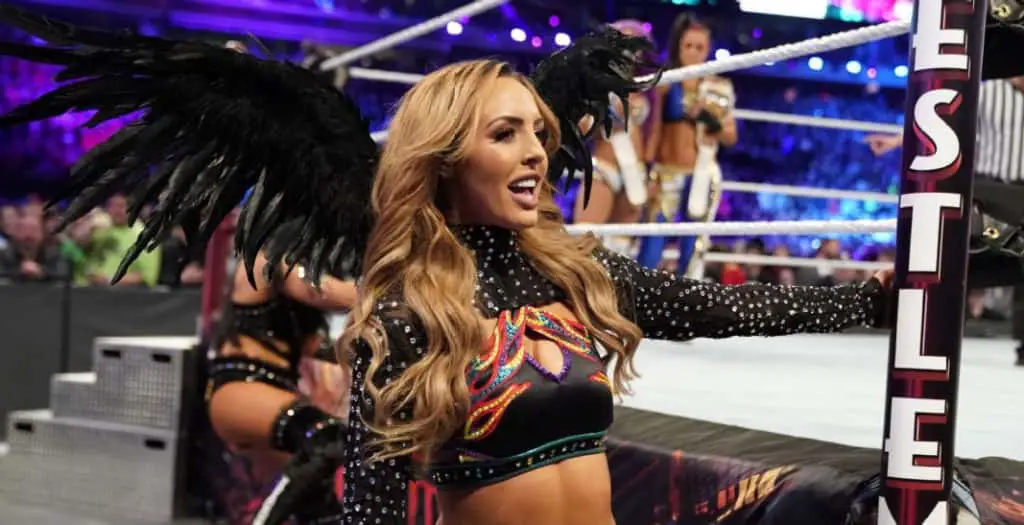 One half of the group Ilconics, Peyton Royce, is currently signed under the RAW brand. Born and raised in Australia, Peyton Royce would, later on, relocate to Canada, where she trained alongside Lance Storm. Peyton Royce would then receive a tryout with the WWE, ultimately becoming an NXT trainee.
During the early days, Rose wrestled in the Indie scenes using a different gimmick; KC Cassidy.
With the Ilconics, Peyton Royce was able to register wins against various teams, including Naomi and Asuka. At Wrestlemania 35, the Iconics would win their first-ever tag team championship title.
However, they would later lose their titles a few months later to the team of Nikki Cross and Alexa Bliss.
9. Sonya Deville-27 years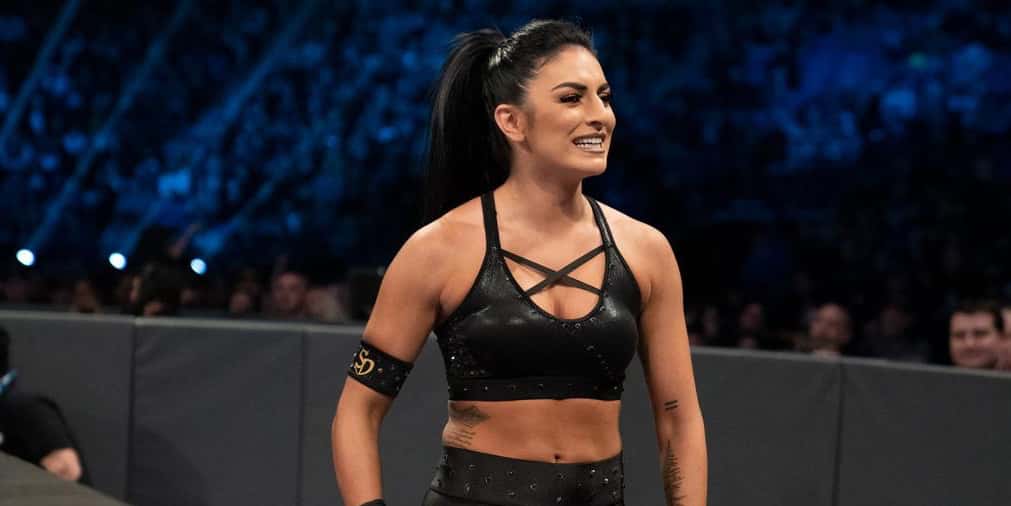 One of the most dominant wrestlers in the women's division, Sonya Deville, rose to prominence at WWE's Tough Enough reality series. While she finished 11th, Sonya Deville still managed to secure a contract with the WWE after a rather impressive performance.
Apart from appearing in the first-ever women's edition of Royal Rumble, Sonya Deville also took part in the historical women's only Elimination Chamber.
Deville's athletic body and background in MMA make her one of the most lethal wrestlers in the WWE. Her knowledge of grappling techniques, submission maneuvers, and flawless footwork makes her one of the best upcoming superstars in WWE. It's hard to believe that she is only 27 years.
8. Sarah Logan-27 years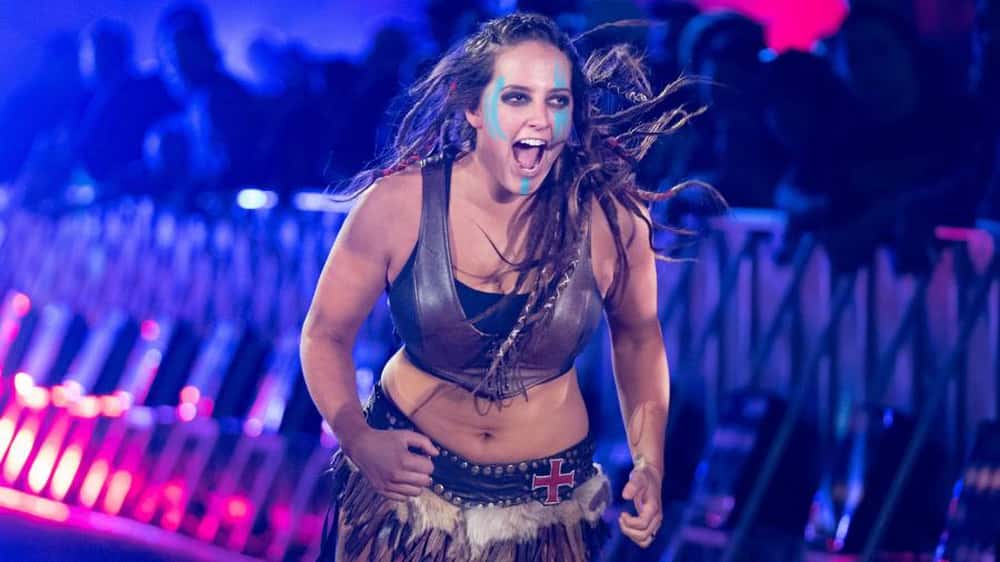 Born and raised in the woods, Sarah Logan attributes her survival instincts and strange-ish gimmick to the WWE from her childhood days. According to Sarah Logan, she considers her opponents to be her prey. Before embarking on her career in the WWE, Sarah Logan took part in the Independent Circuit which saw her compete in the US and Europe.
While competing in the indie scenes Sarah Logan wrestled under the moniker Crazy Mary Robinson. In Japan, she would undergo intensive training under seasoned wrestler Taka Michinoku.
By the time she signed with the WWE, Sarah Logan had already made a name for herself in Mexico and Europe. An Olympic gold medalist, Logan's unorthodox wrestling style that incorporates closed fists and headbutts has seen her become a force to reckon with in the women's division.
7. Omos: 27 Years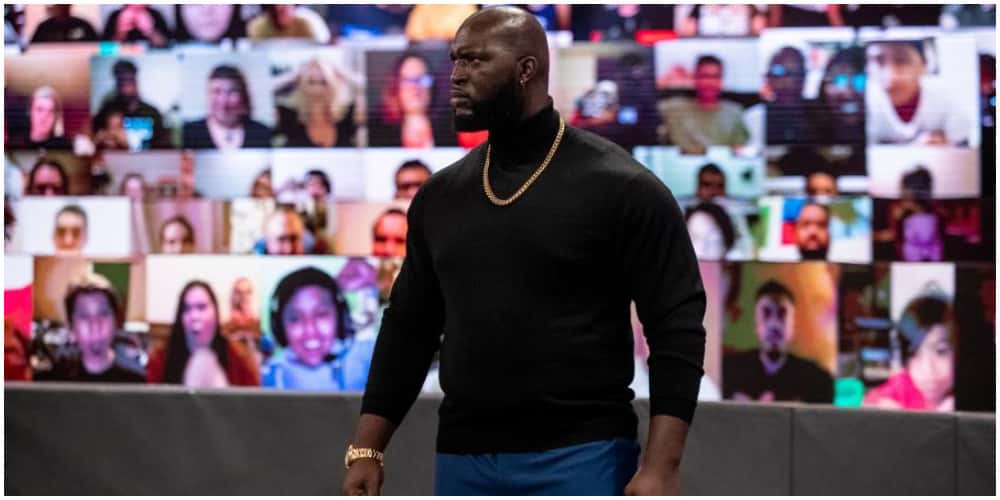 Standing at 7 feet 3 inches, Omos is undeniably one of the tallest wrestlers of all time. Like many of the towering behemoths in the WWE who came before him, Omos first started out as a basketball player for Morgan State University and the University of South Florida.
Although he signed with the WWE in 2018, Omos had to wait for almost one year before making his in-ring debut with WWE's development program NXT.
Despite making his main roster debut back in 2020 at Survivor Series, Omos has already managed to send ripples throughout the entire WWE men's division. In his first year in the WWE, Omos won the WWE tag team titles alongside AJ Styles. 
Although the duo would drop the titles to RK-Bro, one thing still remains certain; Omos has a really bright future in the WWE.
6. Rezar-25 years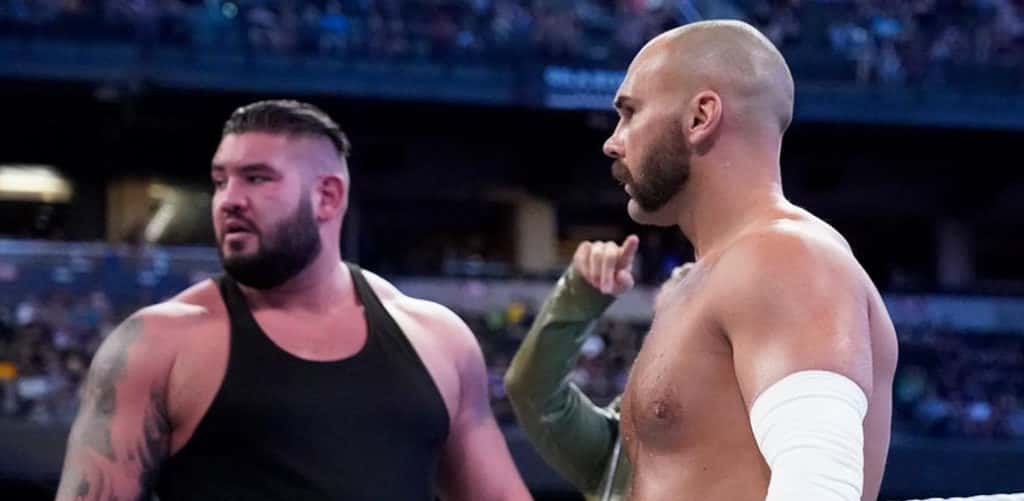 One part of the duo Authors of Pain (AOP), Rezar, and his partner managed to become one of the dominant forces in WWE's tag team division. Despite their young ages, AOP held both the NXT and RAW tag team championship titles. After their brief stint on NXT, WWE promoted AOP to RAW 2 years after their debut.
Drave Maverick became their manager for quite some time before the group took a break. Later on, the team would return to RAW, and what better way to mark their return rather than defeating Zack Ryder and Curt Hawkins.
In March this year, Rezar would suffer a bicep injury, thereby putting the group on Hiatus once again.
5. Liv Morgan-25 years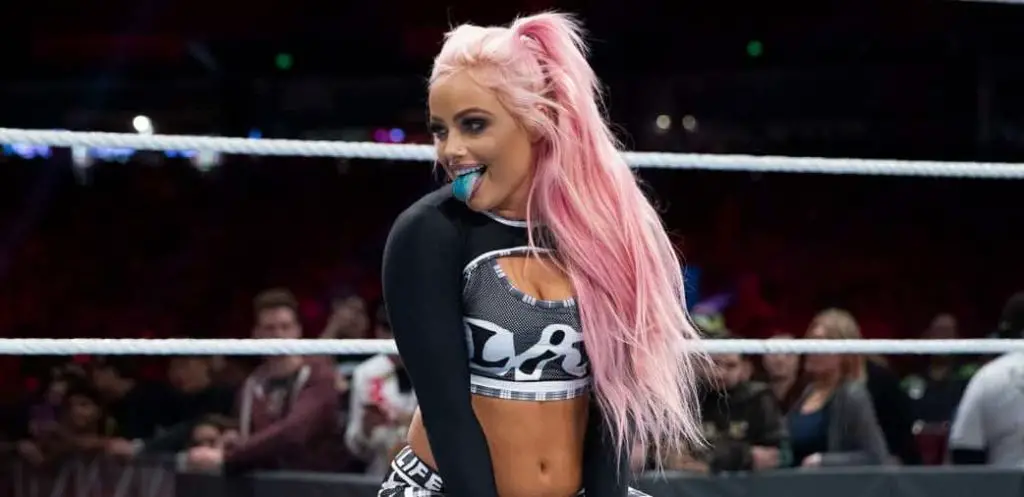 A former professional cheerleader, Liv Morgan joined WWE's performance center back in 2014, before ultimately joining NXT. Her first-ever television appearance came in February 2015, when WWE gave her the role of a planted fan who interfered with Tyler Breeze's entrance.
She would go ahead and feature once again in Breeze's entrance at NXT Takeover Unstoppable before ultimately making her wrestling debut as Marley.
Ever since her debut, Liv Morgan managed to make a name for herself on NXT. Although the WWE would briefly use her as a jobber, her gimmick would finally undergo a complete transformation this time around competing as Liv Morgan.
After her 3 year stint with NXT, WWE would promote Liv Morgan into its main roaster as part of the Riott Squad. One of the most promising talents in the women's division, Liv Morgan is one of the youngest WWE wrestlers today, at 25 years of age.
4. Toni Storm-24 years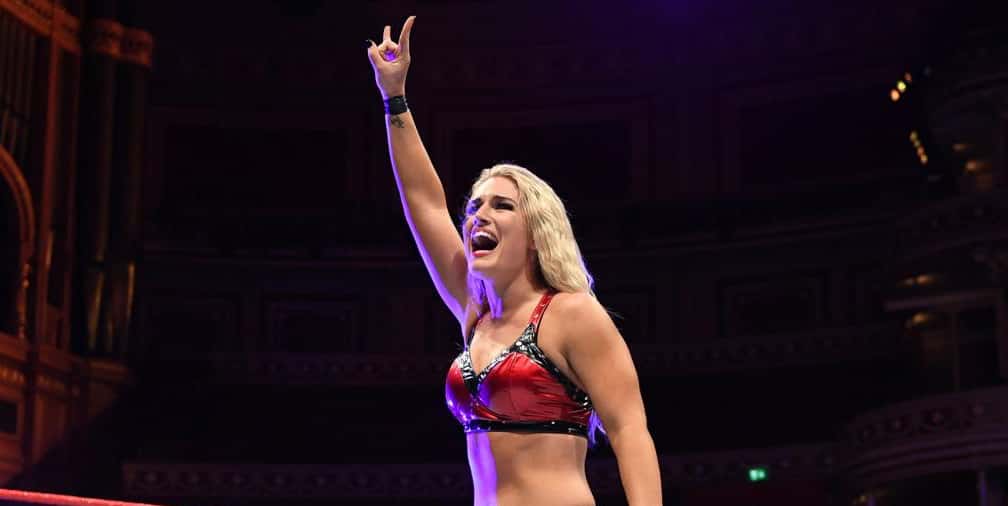 A master of the strong Japanese style and the British grappling techniques, Toni Storm is undoubtedly one of the most talented female wrestlers on NXT's roaster. A technically gifted wrestler, Toni Storm holds tremendous wins against many highly talented superstars including Io Sharai and Rhea Ripley.
On top of that, Toni Storm also has one of the most impressive title reigns 231 days.
While she went ahead to lose her title against Kay Lee Ray, it's beyond any reasonable doubt that Toni Storm's career in the WWE is just picking up.
3. Rhea Ripley-25 years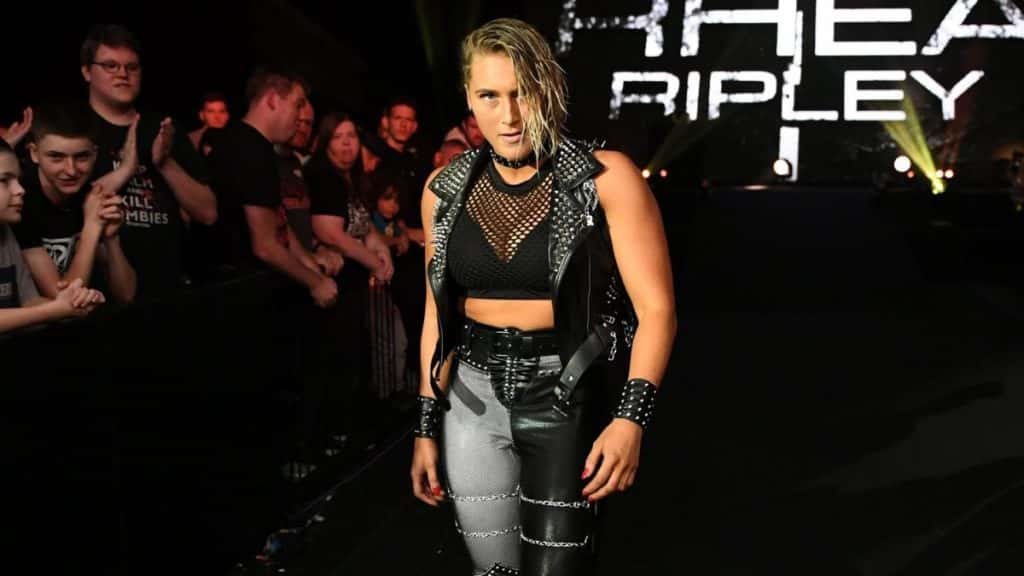 For quite some time, the ever-aggressive Rhea Ripley managed to rip down the NXT women's division. Apart from her outstanding technical ability, Rhea Ripley also has the physicality to take on any female superstar in the WWE.  
Hailing from Adelaide Australia, Rhea Ripley became the first-ever NXT UK Women's champion.
On top of that, she also won the NXT Women's Championship belt, thereby becoming the first woman to win both the NXT and the NXT UK titles.
Despite holding the NXT championship belt for quite some time, Rhea Ripley would later lose her belt at Wrestlemania 36 to Charlotte Flair.
2. Tyler Bate-24 years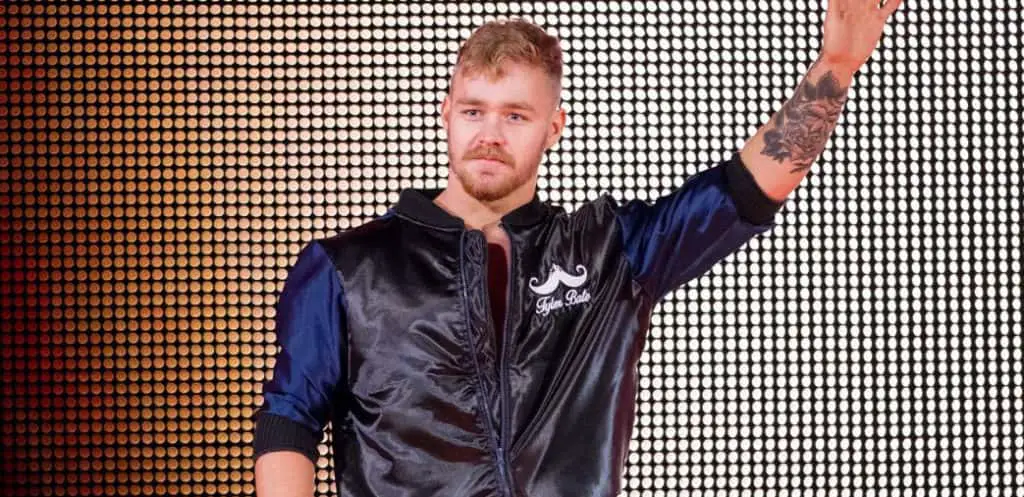 If you are a fan of NXT, then you are quite familiar with Tyler Bate. The Wolverhampton-born wrestler is a former NXT tag team champion and the inaugural WWE UK Champion. By winning the inaugural WWE UK title, Tyler Bater not only became the youngest singles champion in the WWE but also the youngest inaugural champion.
Being a member of the stable Moustache Mountain alongside Trent Stevens, the duo has been quite impressive winning the NXT Tag Team titles, Progress Tag Team Championship, and the Undisputed British tag team titles.
While growing up, Tyler Bate drew inspiration from various professional wrestlers including Kane, Steve Grey, and John Saint. As a budding wrestler, Tyler Bate developed his skills while working as a forklift operator. During the first-ever WWE UK Championship, Tyler Bate had to fight through four opponents including Pete Dunne.
After defeating four technically gifted wrestlers, Tyler Bate became the first ever UK Champion at the age of 19.
1. Dominik Mysterio: 24 years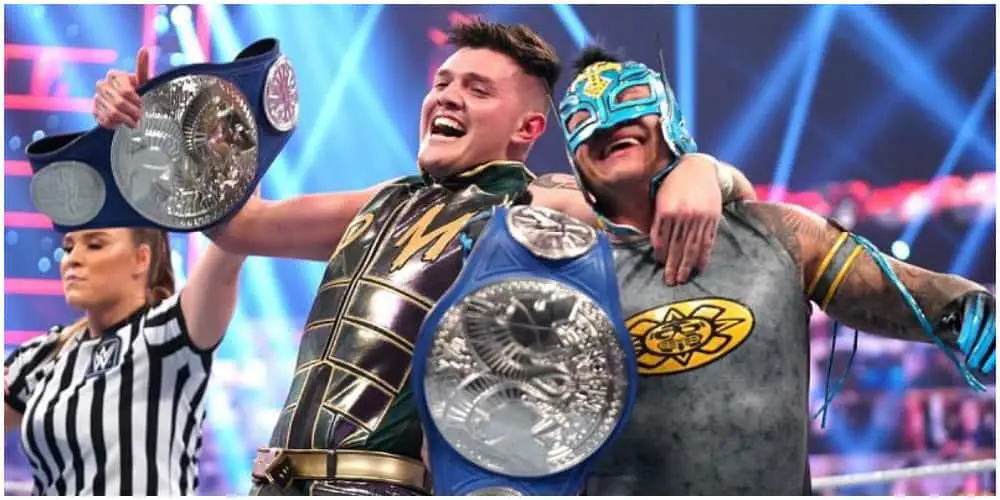 At 24 years of age, Dominik Mysterio is currently the youngest WWE wrestler. Despite being the son of Rey Mysterio who is considered to be one of the greatest Mexican wrestlers of all time, Dominik has still managed to make a name for himself in one of the most competitive industries.
A second-generation superstar, Dominik Mysterio first graced the screens at a very tender age during his father's rivalry with another all-time great, Eddie Guerrero. 
Ever since making his professional debut back in 2020, Dominik Mysterio went ahead to show glimpses of a highly promising wrestler. In his debut match against the more experienced Seth Rollins, Dominik Mysterio was more than impressive despite losing the match.
After finally settling in in the WWE, Dominik Mysterio would make history by winning the WWE tag team championship titles alongside his father.