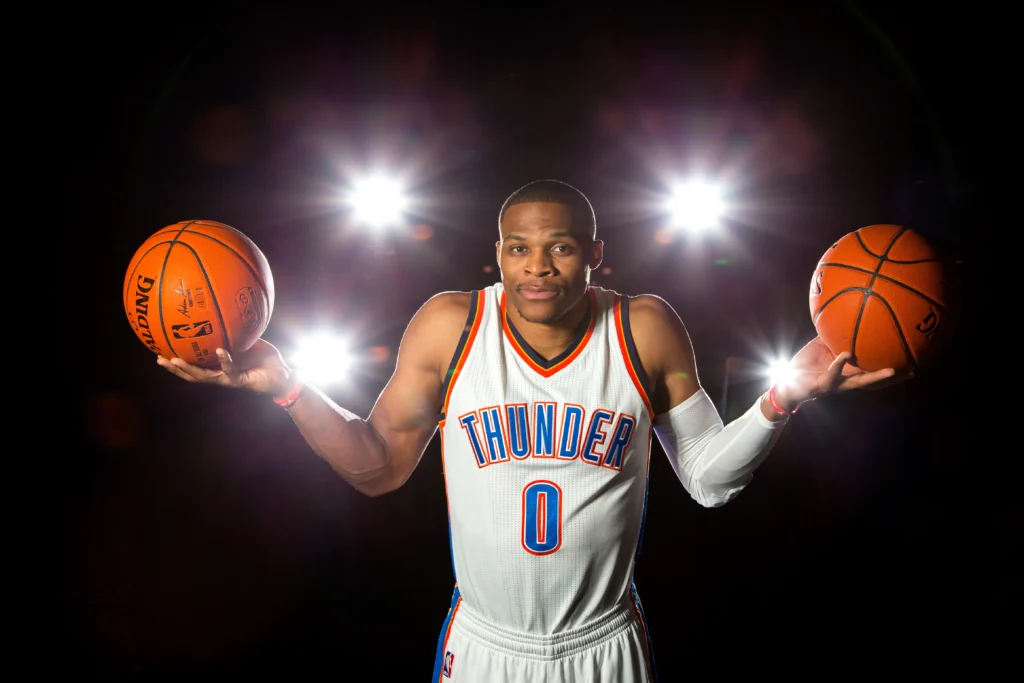 What is a Triple-Double? Understanding Basketball Lingo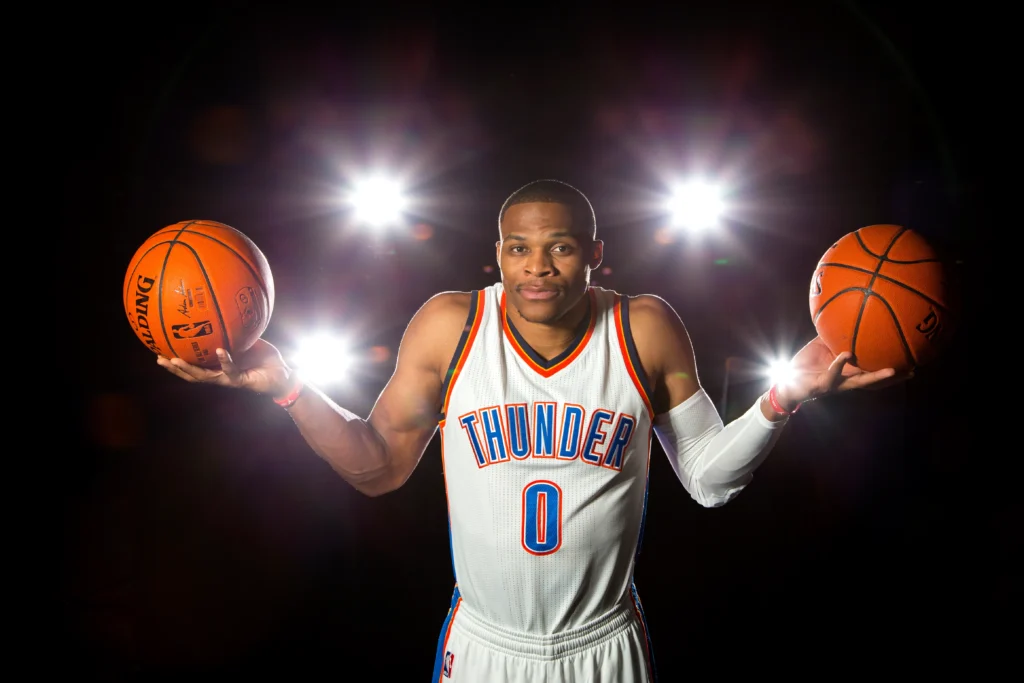 A triple-double is arguably a player's most impressive achievement on the court in a single game. In basketball, a high skill level is involved, and the three-point shot has changed the game forever. Although basketball has existed since 1891, the term triple-double wasn't used until 1980. Specifically, Harvey Pollack and Bruce Jolesch were credited with coining the term.
Not sure what a triple-double is in basketball?
Go through this article, and you will know everything about it. Even if you already know about triple-double, you'll find some interesting key information. So, let's get to it.
What is a triple-double in basketball?
When a basketball player gets at least ten points in three of the five major statistical categories in a single game, they have a triple-double. These statistical categories are points, rebounds, assists, steals, and blocks.
Points, rebounds, and assists are the most popular triple-double categories. However, earning a triple-double through steals and blocked shots is also possible.
Player A has a triple-double if he has 21 points, 11 rebounds, and 10 assists.
Player B, for instance, would have a triple-double if he had 15 points, 13 rebounds, and 12 blocks.
Just like in any sport, scoring points is crucial in basketball. A rebound can make all the difference in determining a game's winner. Steals are also an opportunity to score points, particularly when the contest is closed.
You can use blocks to keep balls out of the opponent's court and from their goalies – or from players trying to shoot baskets.
Assists are similar to steals in that they contribute to winning games or improving your standings – but unlike steals, assists don't require a vigorous defense.
Is the triple-double common in basketball?
According to Basketball-Reference.com, there were 72,798 games played during the 1984-1985 season, and only 1,242 triple-doubles were recorded, representing a 1.7 occurrence rate. Only 248 players (9%) out of 2,401 have achieved a triple-double.
However, in a basketball game, Double-Doubles are much more common statistical feats. When a player accumulates at least 10 points in two categories, he is considered to have scored a double-double. There have been many double-doubles in the NBA's history.
Quadruple-Double is the rare statistical feat. To achieve it, players need to accumulate at least 10 in all four statistical categories. Since the NBA's inception, only four players have achieved a quadruple-double.
Players with the most triple-doubles
Russell Westbrook―194
Oscar Robertson―181
Magic Johnson―138
Jason Kidd―107
LeBron James―105
Wilt Chamberlain―78
Nikola Jokic―76
James Harden―68
Larry Bird ― 59
Luka Doncic ―45
Record-setting triple-double players
There were 138 players who earned a triple-double in the NBA during the 2020-2021 season. With 40, Russell Westbrook led the way, followed by Nikola Jokic of the Denver Nuggets with 17. He earned the MVP that year as a result of his all-star performance.
The only player to ever achieve a triple-double without scoring at least ten points is Draymond Green. He collected 12 rebounds, 10 assists, and 10 steals against the Memphis Grizzlies in 2017. As a result of his stellar performance that year, he was named Defensive Player of the Year.
At the age of 19, LaMelo Ball achieved the youngest triple-double ever. To achieve this feat, LaMelo Ball tallied 22 points, 12 rebounds, and 11 assists.
The fastest triple-double was recorded by Nikola Jokic for the Denver Nuggets in 14 minutes and 33 seconds. This accomplishment occurred against the Milwaukee Bucks in 2018. The final slash line of his game was 30 points, 15 rebounds, and 17 assists. Jim Tucker held a seventeen-minute record in 1955 before Nikola Jokic.
Has anyone ever averaged a triple-double for an entire season?
Yes. Not just one, but two players! In 1961/62, Oscar Robertson averaged a triple-double as the first player to do so. During that season, he achieved an incredible 41 triple-doubles, which had never been done before.
The Oklahoma City Thunder's Russell Westbrook broke Robertson's record during the 2016/17 season by averaging a triple-double and broke his record with 42 triple-doubles. In the following three seasons, he averaged a triple-double, which earned him the MVP award.
Considering the way the game is played today, we see more triple-doubles than ever before. We are probably just a couple of years away from seeing a new player join the exclusive group of players who averaged triple-doubles.
Is it difficult to get a triple-double in basketball?
The feat of achieving a triple-double can be difficult in basketball. Triple-doubles are rare, but they are not impossible.
Assists, steals, and points are often cited as the keys to an effective triple-double in basketball. Triple-doubles, however, also require rebounds. When a player gets at least one rebound every time they touch the ball, they can easily get a triple-double.
Triple-doubles in basketball are more likely to be achieved when a player accumulates points than rebounds since points are what determine how many wins a team will have. A player looking to win this elusive award must be able to put up high numbers on both ends of the court to secure this honor.
Basketball is a game of defense, no matter what position you play – offense or defense. A team is less likely to win if they lack good shot blocking and rebounding habits, given their talent level and offensive scheme/trick set options (such as pick & roll coverage). It doesn't matter how many players you have at double digits. If your players aren't capable of locking down opponents' stars, your numbers won't look as impressive.
Conclusion
In the world of basketball, a triple-double is a perfect indicator of proficiency and professionalism. As a result, players continue to strive to make history like Robertson and Westbrook by becoming the best they can be.
It is a sign of the league's refinement that players are regularly achieving triple-doubles. It forces players to step outside their comfort zone and give their best effort. While triple-doubles require excellent play in basketball, with today's players and enthusiasts, nothing is impossible.
Since the world has progressed and a lot more basketball professionals and aspirants have been in the limelight, triple-doubles statistics have improved since the 1990s. Increasingly, players have been achieving triple-doubles in recent years. Consequently, it would not be impossible to achieve a quadruple-double.