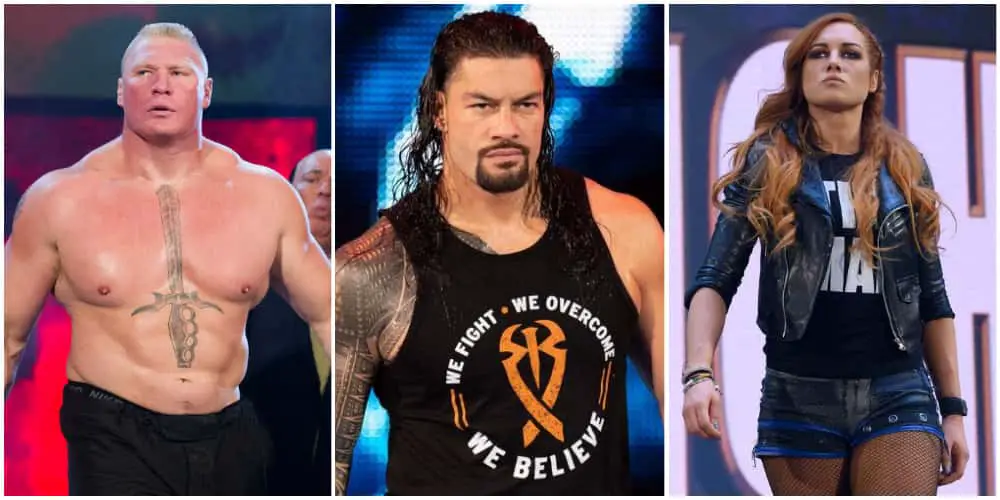 WWE Salary: Highest Paid Wrestlers, Richest Wrestlers, Lowest Paid Wrestlers, Referee Earnings
Last updated on June 19th, 2022 at 01:31 am
Unlike the NBA and the NFL where salaries are openly discussed, in the world of pro-wrestling, things are somewhat different. Apart from the lack of free agents, the WWE also lacks some sort of collective or public bargaining.
Instead, every wrestler in WWE works as an independent contractor.
Fun Fact: The Rock, one of the greatest wrestlers of all time did not operate under a contract towards the end of his career but instead made a handshake agreement with the WWE chair, Vince McMahon.
Unlike The Rock, all the other wrestlers under the promotion are under contract. By signing a WWE contract, wrestlers grant the promotion exclusive rights to book them for events that the promotion can then sell TV Broadcasting rights and tickets for.
On top of that, a WWE contract also allows the promotion to negotiate merchandise and publishing deals on behalf of the wrestler.
Despite all the nitty-gritty, the royalties and payment section is the part that most wrestlers love about the contract. The WWE contract grants wrestlers a base salary and a percentage of the gate receipts and merch sales (check here for AEW salaries).
WWE Salaries & Earnings
From the information we have gathered, WWE wrestlers earn an average annual salary of $250,000. Veterans and top-tier wrestlers earn the biggest base wage in comparison to the mid-tier and lower card wrestlers.
Moreover, top-tier and veteran wrestlers, get luxurious treatment as the promotion flies them first-class, hire luxury cars and chauffeurs for them before setting these wrestlers in some of the best 5-star hotels.
All fully catered for by the company.
So, how much do WWE wrestlers earn to step into the squared circle?
The 10 Highest-Paid Wrestlers
| | |
| --- | --- |
| Wrestler | Earnings |
| 1. Brock Lesnar | $12 Million |
| 2. Roman Reigns | $5 Million |
| 3. Randy Orton | $4.1 Million |
| 4. Seth Rollins | $4 Million |
| 5. Triple H | $3.3 Million |
| 6. Becky Lynch | $3.1 Million |
| 7. AJ Styles | $3 Million |
| 8. Shane McMahon | $2.1 Million |
| 9. Stephanie McMahon | $2 Million |
| 10. Braun Strowman | $1 Million |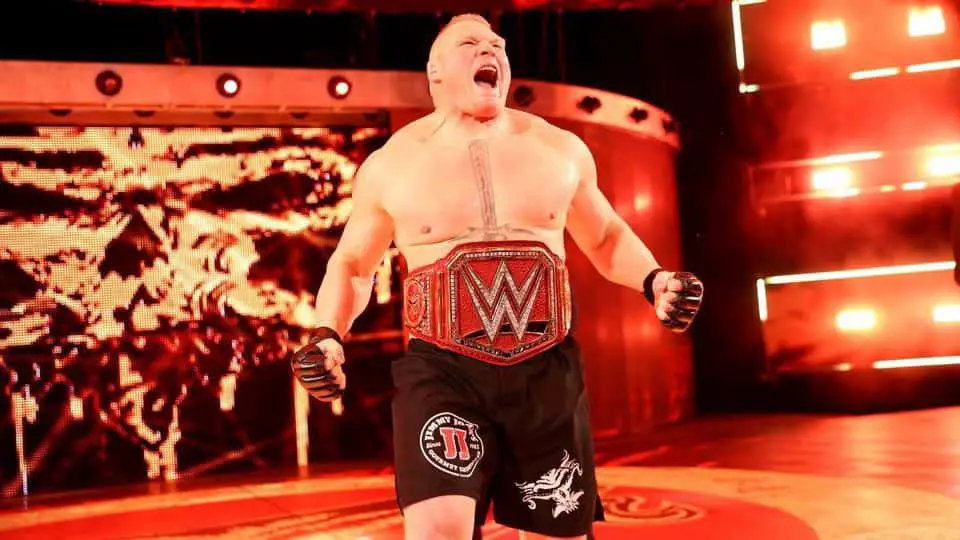 Highest Paid Wrestler: Who is the highest-paid wrestler?
With an annual income of $12 million, Brock Lesnar is the highest-paid wrestler in the world. Lesnar's annual income is twice that of Roman Reigns, who comes in a close second.
Other wrestlers on the highest-paid list include Randy Orton, Seth Rollins, Triple H, Bill Goldberg, and Becky Lynch.
While Lesnar is a part-timer who has wrestled for less than 15 matches in the last 12 months, his income is not in any way affected by network subscriptions and pay-per-view buys.
As of 2003, Brock Lesnar was earning a base salary of $1,000,000 which was paid in 52 weekly installments.
Apart from the base salary, Lesnar's WWE earnings come from a percentage of the receipts collected by the promoter during house shows, bonuses from PPVs events, and direct sales royalties.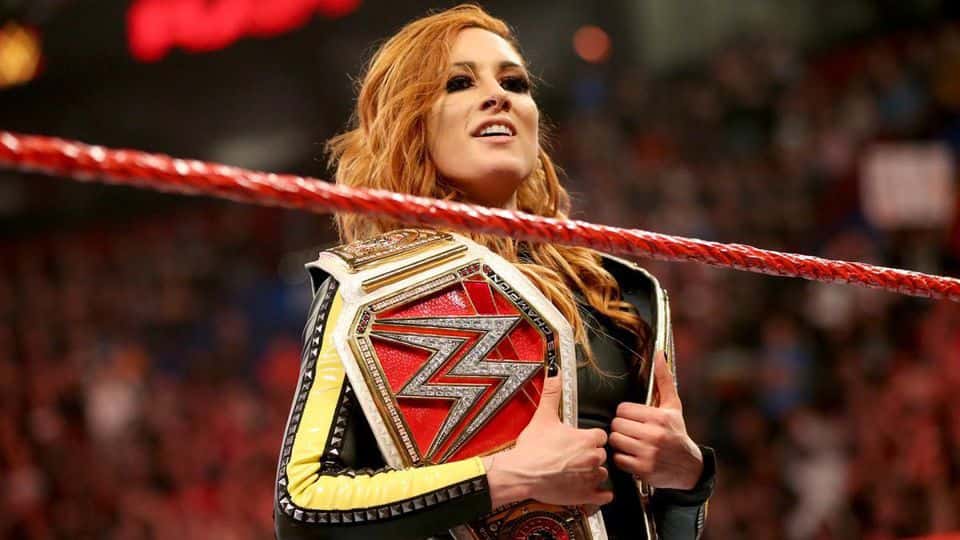 Highest-Paid Female Wrestler: Who is the highest-paid female wrestler?
Becky Lynch is the highest-paid female wrestler with an annual income of $3.1 million. Apart from her base salary, Becky Lynch also earns an additional $50,000 from her pay-per-view match appearances.
Unlike Ronda Rousey who earns 2.5% from merch sales, Becky Lynch earns 1.5% from the total merch sales, which is still quite impressive.
Other high earners in the women's division include Charlotte Flair at $1.1 million and Ronda Rousey at $2million. It is important to note that there is a huge gap between the three highest-paid female wrestlers and the rest of the pack.
The other two female wrestlers on the top 5 list Alexa Bliss, and Bayley's annual salaries fall just short of the $350,000 mark.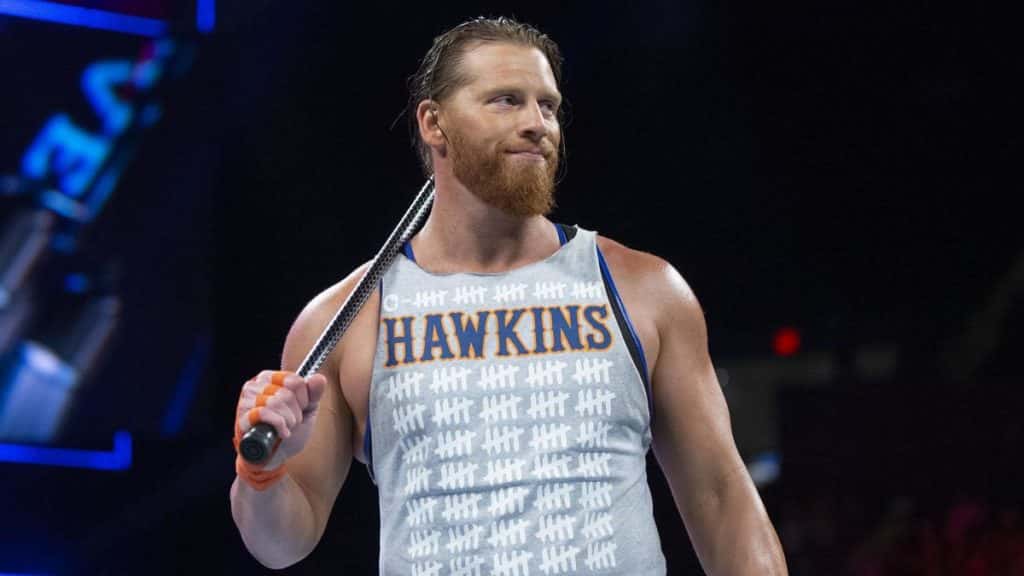 Lowest Paid Wrestler: Who is the lowest-paid wrestler?
With an annual salary of $200,000, Curt Hawkins is the lowest-paid WWE wrestler. While the majority of wrestlers who earn a base salary of $250,000 are female wrestlers, Kurt Hawkins is the only exception.
Hawkins joined the WWE in 2006 and after a brief 2-year hiatus, the wrestler returned back to the promotion in 2016.
After reuniting with his long-time friend and tag team partner Zach Ryder in 2019, the duo went on to win the tag team titles from the Revival at Wrestlemania 35.
While his WWE contract recently came to an end, Curt Hawkins still remains one of the most hardworking wrestlers to ever step in the squared circle.
Hawkin's WWE gimmick in the WWE mainly revolved around his incredible losing streak with the wrestler going without a win for 269 consecutive matches, a feat that's yet to be matched.
Lowest Paid Female Wrestlers: Who is the lowest-paid female wrestler?
With an annual base salary of $150,000, Sarah Logan, Ruby Riott, Liv Morgan, Ember Moon, and Mandy Rose are the lowest-paid female wrestlers.
While these 5 wrestlers may be the lowest-earning female wrestlers on WWE's main roster, they still earn way more in comparison to female wrestlers in other promotions.
Like all the other wrestlers on WWE's main roaster, Mandy Rose, Liv Morgan, Ember Moon, and Ruby Riott are still subject to other perks and bonuses including PPV appearances, in-house shows, and commissions from merch sales.
How Much Do Wrestlers Make In a Year?
On average, a WWE wrestler makes between $100,000 to $500,000 per year. Main event wrestlers like Roman Reigns, John Cena, Brock Lesnar rake in several million dollars per year, while others like Curt Hawkins earn a meager $200,000.
The amount of money that a wrestler makes in the WWE boils down to their level of experience and the card that they are in; upper card, mid-card, or lower card.
Apart from the base salary, wrestlers are also entitled to royalties and promotional bonuses which many at times tend to double up their total earnings. Lower card wrestlers in the WWE receive a minimum base salary of $76,000.
However, with promotional bonuses, this figure could double up to $120,000.
Mid-card wrestlers, on the other hand, have a base salary of $160,000 and when you factor in promotional bonuses then this figure could go up to $250,000.
Main-event and upper card wrestlers have a base salary of $500,000 and when you factor in promotional bonuses and merch sales this figure could easily double up.
NXT Salary: Do NXT Wrestlers Get Paid?
Like other wrestlers on the main roster, NXT wrestlers do get paid. However, unlike their counterparts who rake in thousands of dollars per match, the pay for NXT wrestlers is usually much lower.
NXT talents bring in an average annual salary of $70,000, with the lowest earning about $40,000 and the highest-paid earning approximately $150,000 per year.
However, despite the fact that NXT wrestlers are paid way lower in comparison to wrestlers on the main roster, NXT wrestlers do not have to cater for any expenses.
Nonetheless, once promoted to the main roaster, the pay always goes up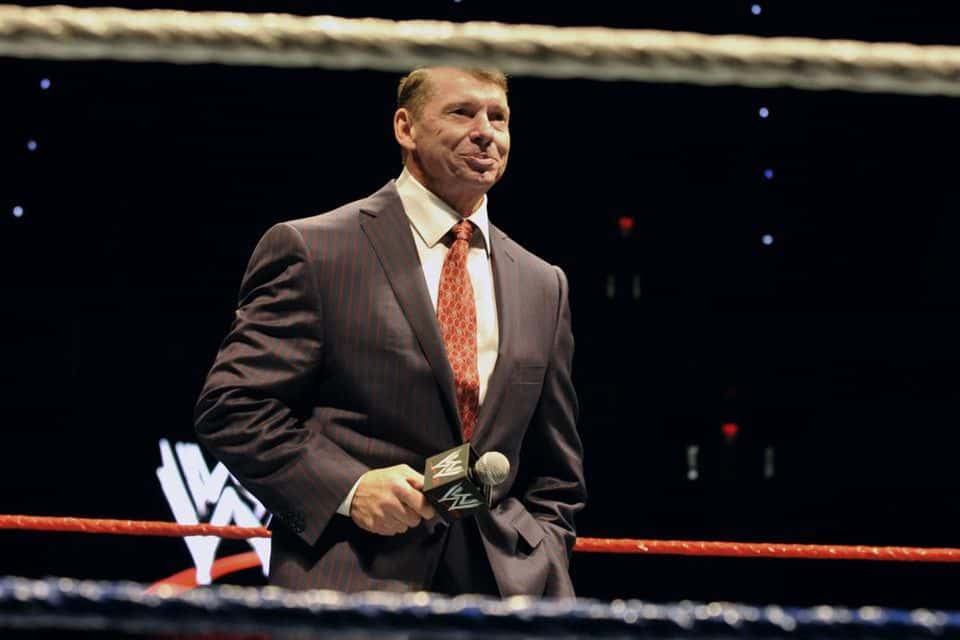 Who is the Richest Wrestler?
With a net-worth of $2.2 billion Vincent McMahon Jr. is the richest wrestler in the world. While he is currently in retirement, Vince McMahon makes on-screen appearances from time to time while doubling up as the CEO and chairman of the company that brings in an annual revenue of approximately $1 billion.
Born and raised in North Carolina, Vince McMahon Jr. joined WWF in 1972 with his father, Vincent Mcmahon Sr, calling the shots.
10 years later, McMahon would purchase the WWF and ultimately transform the company into the biggest wrestling promotion in the world.
In 1999, WWE finally went public and today the promotion enjoys viewership in more than 140 countries.
Currently, Vince McMahon sits at number 1196 on the World's Billionaires List according to Forbes magazine with a net worth of $2.2 Billion.
Do Wrestlers Get Paid Weekly or Per Match?
WWE wrestlers do not get paid per match but rather on a weekly basis. Every member of the main roaster earns a base salary often referred to as the "downside guarantee" that is usually in the range of $60,000-130,000.
The downside guarantee ensures that contracted wrestlers do get paid regardless of what happens throughout the year.
Longtime WWE veteran wrestlers often receive the biggest downside guarantees that are normally capped at $1 million. On the other hand, the most popular young wrestlers are normally restricted to 6 figure earnings.
Apart from the "downside guarantee" the wrestlers also earn additional sums from house shows, TV shows, bonuses, and merch sales.
Veteran and main event wrestlers who are on the upper card are also entitled to certain peaks including presidential hotel suites, luxury tour buses, and 1st class travel. Many wrestlers also earn from merch agreements with a standard 3 to 5 percent of all earnings going to the wrestler.
Royalties for the network airings "Mailbox money" for old events are also another source of income for wrestlers.
Do Wrestlers Get Paid When Injured?
Yes, wrestlers do get paid when injured thanks to the "downside guarantee" which ensures all wrestlers get their paychecks regardless of what happens. While no one intends to get injured, injuries do happen and, on many occasions, often come when least expected. Moreover, injured wrestlers will also generate additional income from merch sales.
However, since injured wrestlers will not be attending house and tv shows, they will not earn any of this additional income from the company.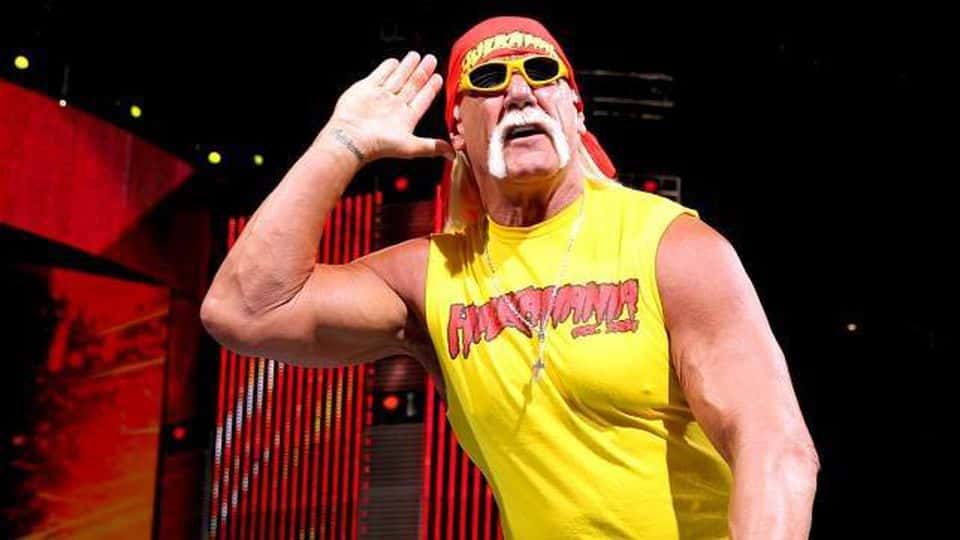 Legends Contract: How much does WWE Legends contract pay?
Under the legends contract, WWE pays the legends an advance fee of $10,000 and a minimum of $500 for every appearance the wrestler makes. Wrestlers such as Ric Flair, Booker T, and Hulk Hogan earn more for every appearance that they make.
However, a standard deal often gives the WWE the option of paying the wrestler the minimum amount.
The Legends Contract is also known as the Contractor Nostalgia agreement has seen several retired wrestlers sign for 5 years with the WWE. Wrestlers also have an option to terminate the contract yearly.
While it is not known whether the pay structure will change, many retired wrestlers will continue to renew their contracts.
However, the contractor is expected to provide all the wardrobe, costumes, make-up, props for their performances, accommodations, and food.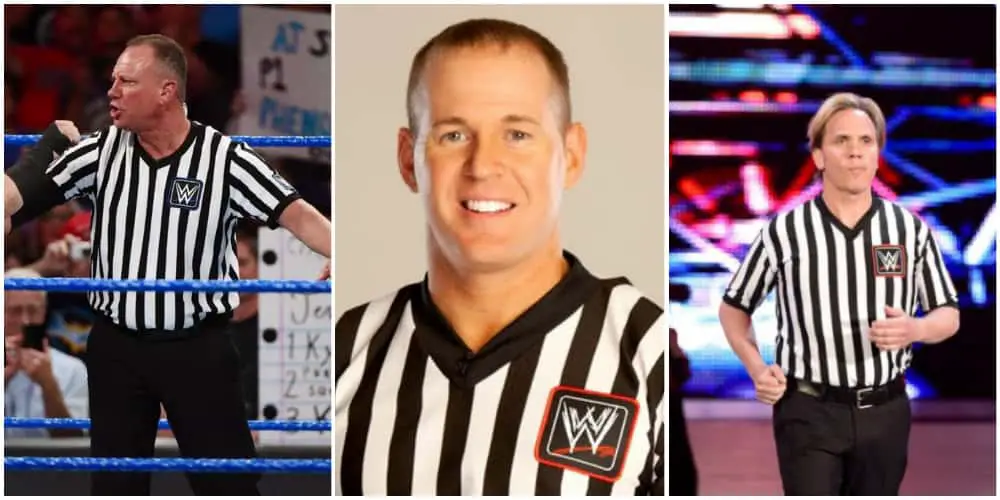 Referee Salary
WWE referees are among the highest paid in the world. This comes as a no brainer as referees are an integral part of the match ensuring that wrestlers can safely execute their moves.
Referees are also in charge of controlling the flow of the match and in relaying crucial information and instructions from the producers to the wrestlers.
Like WWE wrestlers, WWE referees are required to maintain kayfabe and should render decisions in line with the company's kayfabe rules.
When a wrestler is unable to continue with the match due to an injury, it is the duty of the referee to inform the opponent and if necessary stop the match.
How Much Do WWE Referees Get Paid?
WWE referees earn anywhere between $150,000 to $500,000 annually depending on their level of experience. The most experienced referees can earn up to $5,000 per match and a max of $15,000 for pay per view.
Apart from this basic income, referees are also entitled to proper facilitation and bonuses from the promotion.
Just like it is the case with WWE wrestlers, there is also a huge gap between the earnings of male referees and that of female referees. Unlike experienced referees, rookie referees are often selected for fewer matches and can earn a max of $1,000 per match.
Professional referees are not only well versed with the rules and regulations but also have many years of experience when it comes to officiating matches which explains why they tend to get more matches. Hence the higher pay.
In a profession that's dominated by men, Jesicca Carr is the only female referee in WWE earning $2,000 for a main event match while $500 for an in-house show.
Who is the Highest Paid Referee?
Charles Robinson, Chad Patton, and Mike Chioda are the highest-paid WWE referees with all three earn an annual earning of $500,000. Considering their level of experience and familiarity with the rules of the sports each of these referees earns $5,000 per match and $15,000 for main event matches.
It's important to note that WWE referees are the highest-paid referees in the world, earning more than UFC, NBA, Premier League, and NHL referees.