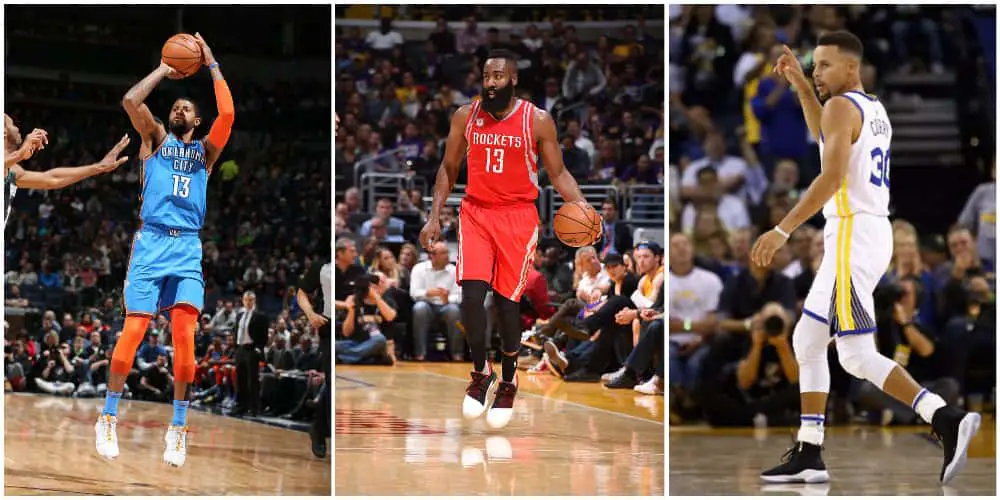 The 5 Best Basketball Shoes for Guards
Last updated on October 31st, 2022 at 01:30 am
Guards are not only responsible for controlling the game but also directing the offense. While other players might dribble or handle the ball from time to time, it's usually the guard's duty to take the ball up court.
In general, guards are basically one of the the major building blocks of any basketball team. However, being the primary ball handlers of the team, guards need to always get the proper gear to ensure that their focus always remains on the game.
From what we've seen over the years, many of best basketball shoes for guards are mostly low-cut to mid-top shoes that come with great cushioning and traction.
Unlike many basketball shoes for centers and power forwards, many basketball shoes for guards do not come with plenty of cushioning. Instead, these sneakers often come with plenty of traction and moderate cushioning which ensures that shoes are light in weight.
With all these crucial features, guards can cut, fake and even perform cross-overs with ease. That said, what are some of the things that you should consider when buying basketball shoes for guards.
Things To Consider When Buying Basketball Shoes For Guards
Traction
When shopping for your next basketball shoes for point guards, it's important to always consider the traction of any basketball shoes. Because of the playing style of guards i.e sudden change of direction, cuts, and crossovers, the right basketball shoes should offer plenty of traction.
Basically, as a guard, you should pick a pair of basketball shoes that comes with multi-dimensional tread patterns. Multiple tread patterns offers quick and easy movement to any given direction.
As a guard, you should also go for a pair that comes with responding padding but allows you to move quickly when on the basketball court.
Cushioning
Unlike forwards, guards do not require plenty of impact protection. Nonetheless, cushioning is still a critical element to consider when shopping for your next pair of basketball shoes.
Thus, you should always settle for a pair of basketball shoes that comes with moderate cushioning. Shoes with lots of cushioning tend to be much heavier, which may affect your overall speed and movement within the basketball court.
Lockdown
Apart from the fitting and cushioning, it's also important to consider lockdown. While your basketball sneaker of choice might fit you correctly, an ideal basketball shoe for guards should come with fasteners.
Shoes that lack proper fasteners can prove to be a distraction on the basketball court. Furthermore, the lacing system on the basketball shoes should not only be easy to use but should also tightly secure your feet. 
Best Basketball Shoes for Guards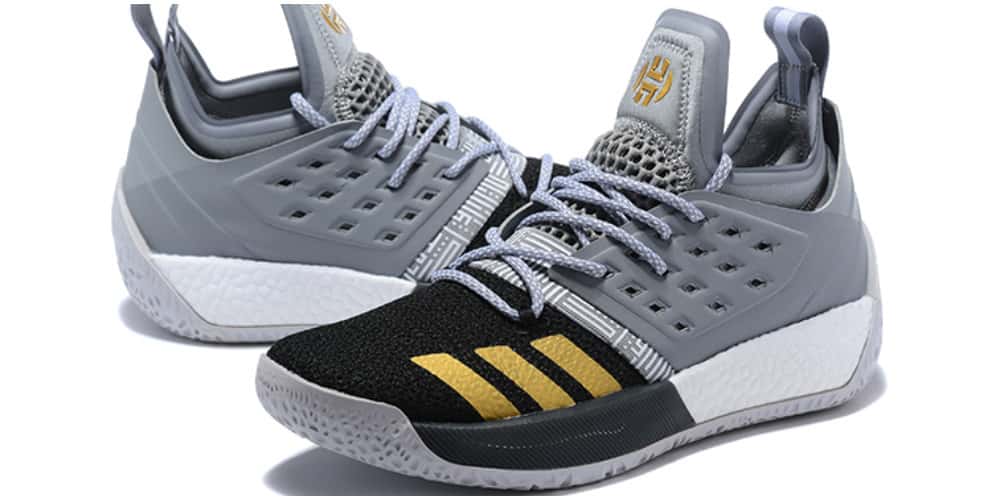 While it's not the most recent release in James Harden's signature line of shoes, the Harden Vol 4 is arguably the best basketball shoe for guards. This can be largely attributed to its stellar cushioning and comfortable upper setups.
From what I've learned, these shoes rarely cause any joint pain mainly due to the Boost's thickness. While the traction on these shoes might be an issue to some players, they are still high-performance shoes.
Unlike all the previous installments, the Adidas Harden Vol 4's may be somewhat heavy for some guards. A great fit, you do not need plenty of time to break into this shoe.
On the contrary, I found this pair somewhat long for me. I'm a size 11 and despite picking up the right size there was plenty of space between my biggest toe and the front of the shoe.
So, if you are looking for a pair that you can play with right out of the box, then you should definitely get the Harden Vol. 4.
It's important to note that while this basketball sneaker might perform well on outdoors, I do not recommend them for outdoor use. I found out that this pair works quite well indoors and might take a beating when constantly used for outdoor play.
Moreover, if you are going to play indoors with the Harden Vol 4, then you should be prepared to constantly wipe the shoe.
That said, the Harden Volume 4 is the perfect basketball shoe for heavier guards mainly because of its premium cushioning and comfortable uppers.
| | |
| --- | --- |
| Pros | Cons |
| Comes with Forgefiber technology for durability | Ideal for indoor use |
| Offers plenty of cushioning | Requires regular wiping |
| Features a double lacing system | |
| Offers plenty of stability | |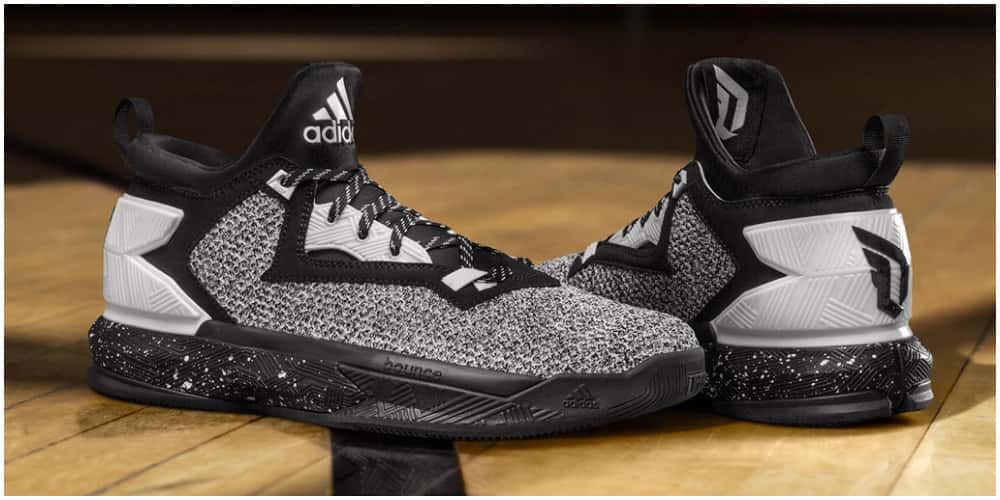 If you are looking for comfort, then the Adidas D Lillard 2 is the perfect basketball shoe for you. Built with the Adidas Bounce technology, the Adidas D Lillard 2 offers a bouncy feeling while protecting you from impact.
The uppers utilize Jacquard, which is quite common among Nike and the Jordan shoe line.
The outsole of the Adidas D Lillard 2 comes with a continental rubber T, which offers maximum traction. You will not only get to enjoy the game but also perform at the highest level.
On top of that, because of the continental rubber, these shoes are quite sturdy. However, unlike most basketball shoes on this list, the Adidas D Lillard 2 goes at a much lower price.
The heel counter on this pair does a solid job in ensuring that your heels are in place in turn protecting your feet from injuries.
With the premium technology and superb traction, it's clear to see why the Adidas D Lillard 2 is one of the best basketball shoes for point guards and shooting guards.
What we like about Adidas D Lillard 2
Designed with the Adidas Bounce technology which gives the shoes a bouncy feeling
Premium materials: continental rubber for the outsole and jacquard material for the upper side
Offers superb traction
What we didn't like about Adidas D Lillard 2
The traction pattern does not do this pair the justice that it deserves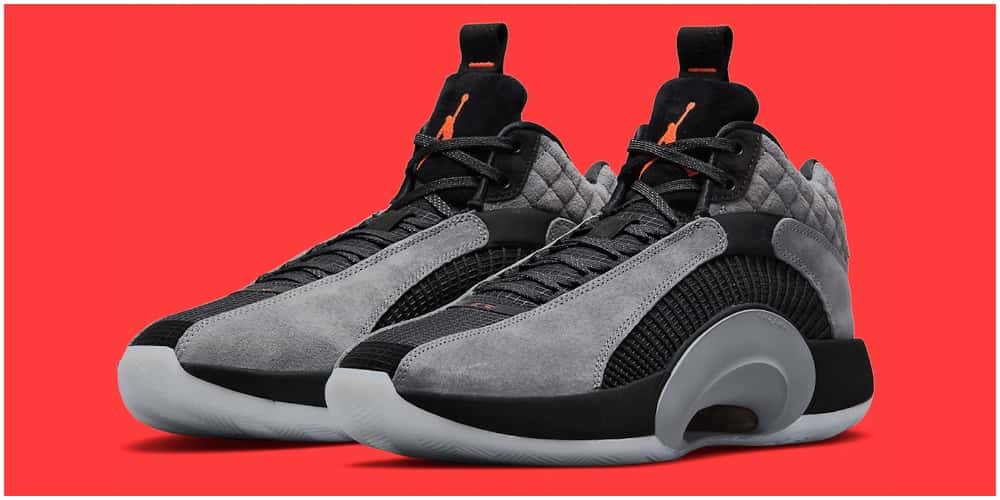 While the Nike Air Jordan 35 basketball shoes are similar to the Jordan 34, it's more of an updated version that responds in sync with your movements on the court while offering proper cushioning. The Air Jordan 35 borrows greatly from the Jordan 5's mainly with the panel netting, collar shape and the tongue.
Because of its impressive base and beefy build, the Air Jordan 35 offers greater stability. In addition, the shoes do not collapse on certain moves as it was the case with its predecessor. Moreover, the Air Jordan 35 is true to size and thus offers a seamless fit for all types of feet.
The Air Jordan 35 also comes with unlocked zoom air at the front, much similar to that of Air Jordan 34's.
On the heel section, a much larger zoom unit has been used. The traction and the cushioning setup on these shoes is superb. While Air Jordan 35 uses both new and old material, we can agree that the result is amazing.
From my personal experience, the Jordan 34s and 35 are not some of the best basketball shoes for players with wide feet. The shoes tend to feel somewhat clanky at the front and you might have some difficulties using the shoes during the first 1-2 weeks.
Since the break-in period for these shoes is much longer we highly recommend buying one size higher than your usual size. Get the Air Jordan 35 directly from Amazon using this link.
What we like about Air Jordan 35
Offers great traction and proper cushioning
Does not require breaking-in.
What we didn't like about Air Jordan 35
The padded collar on the sneakers can feel somewhat suffocating
Not ideal for outdoor sessions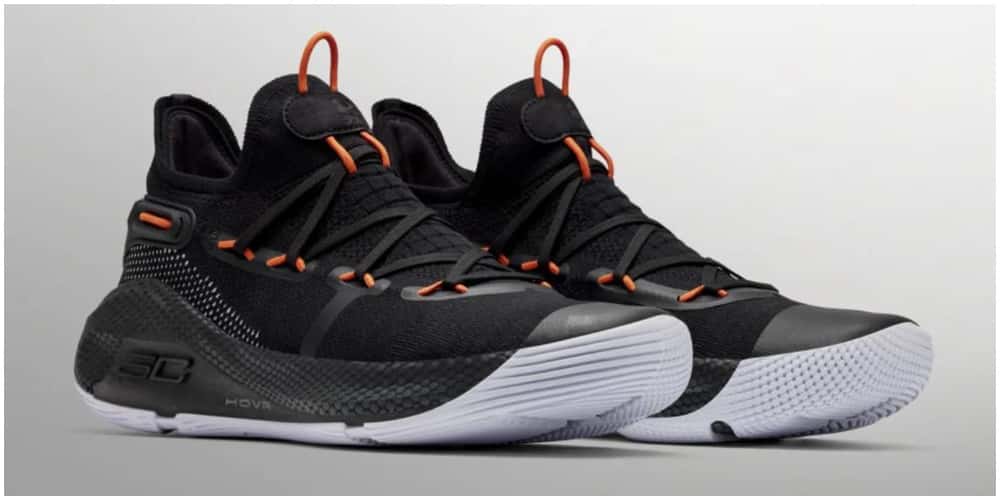 While the Under Armor Curry 6 is still new to the market, it has already proven to be one of the most high-performing and consistent signature shoes of recent years. Being Steph Curry's signature line, the Under Armor Curry 6 has been optimized to suit players who love to play both point guard and shooting guard positions.
In addition, the Armor Curry 6 offers players a fantastic court feel, which makes them ideal for sudden drives and quick crossovers. Because this pair is specifically created for guards, impact protection has been kept at a minimum while the cushioning is quite firm.
What we like about Under Armor Curry 6
Offers a fantastic court feel
Death-grip sticky soles provide great traction
Ideal for fast-paced guards
What we didn't like about Under Armor Curry 3
Impact protection has been kept at the minimum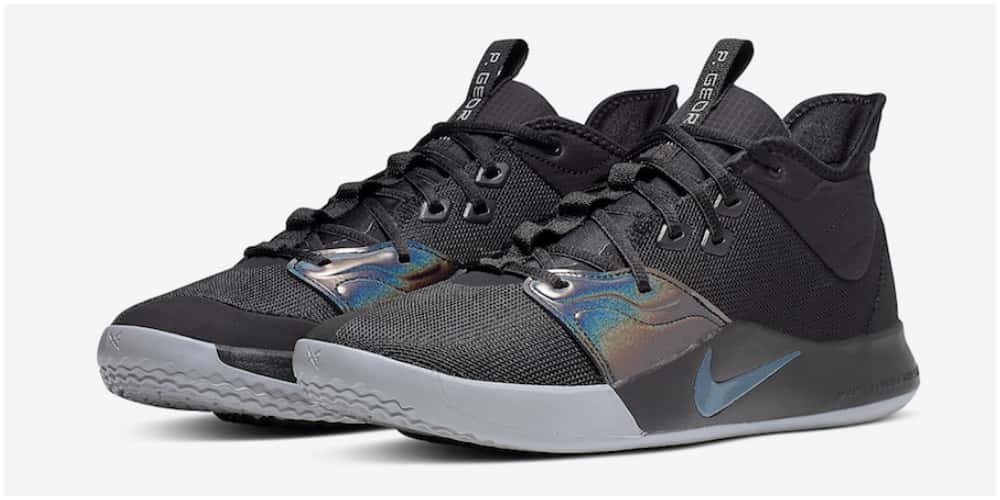 The Nike PG 3 is a versatile basketball shoe that works great for any position on the court. Sporting a moon crater finish on the outsole, the PG3's offers great traction on all types of surfaces. Whether you will be playing on dusty courts or indoor courts, the Nike PG3's traction is quite consistent.
In addition, the Nike PG3's also comes with the Nike Zoom Air Cushioning which makes the shoes quite responsive and also gives them that bouncy feeling. The Phylon on the heel on the other offers superb impact protection.
While everything about this pair is great, the break-in time for these shoes can be quite long. In addition, the materials might feel somewhat cheap for some players. Get the Nike PG3 directly from Amazon here.
What we liked about the Nike PG3
Great traction making the shoes suitable for all types of playing surfaces
Versatile shoes which can be used by all types of players
Offers great impact protection making the shoes ideal for explosive players and big men
What we didn't like about the Nike PG3
The breakout time for the Nike PG3 is quite long