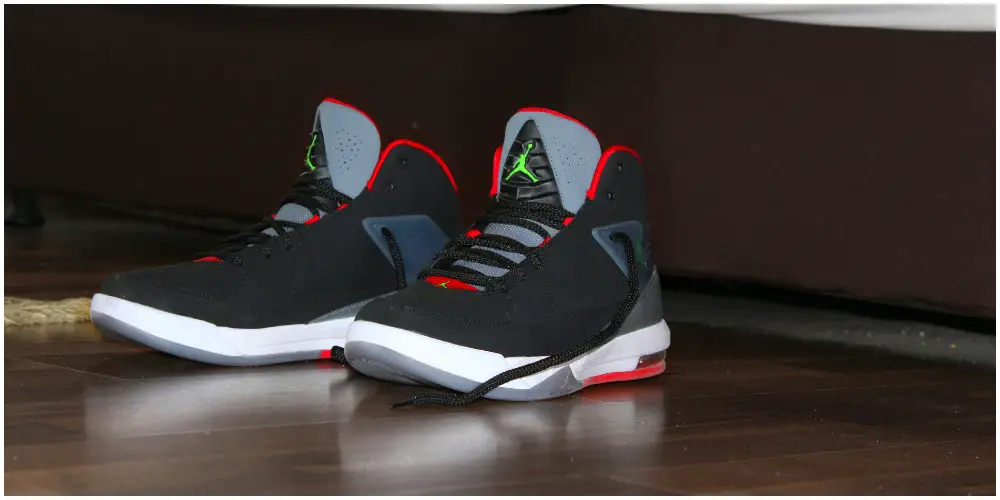 How Much Do Basketball Shoes Cost?
Last updated on May 8th, 2022 at 11:23 am
Shoe companies often release basketball shoes nearly after every fortnight. Older models tend to get huge rebates, while newer models tend to come at higher price points.
High performing basketball shoes, new releases and signature silhouettes tend to be quite pricey with many of them retailing at more than $100.
What exactly makes basketball shoes so expensive?
While many people might think that the cost of basketball shoes depends entirely on the production costs, there are other aspects that do come into play. These factors tend to influence the pricing of basketball shoes.  
The profitability of the shoes and the overhead costs are just but a few factors that influence the pricing of a basketball shoe.
Other factors such as the availability of a basketball shoe and the market demand can either drive up or lower the entry price of a basketball shoe.
For instance, limited editions tend to be quite expensive as most shoe companies tend to restrict their volumes intentionally.
During the 1986 season, Nike paid Michael Jordan $5,000 to wear the Nike Air Force 1s in every game that he took part in that season.
While the company paid Michael Jordan a big sum of cash (at that point in time), the effect of Michael Jordan's approval of the shoe and the brand exposure that came with it saw the overall demand for the Air Force 1s skyrocket.
How Much Do Basketball Shoes Cost?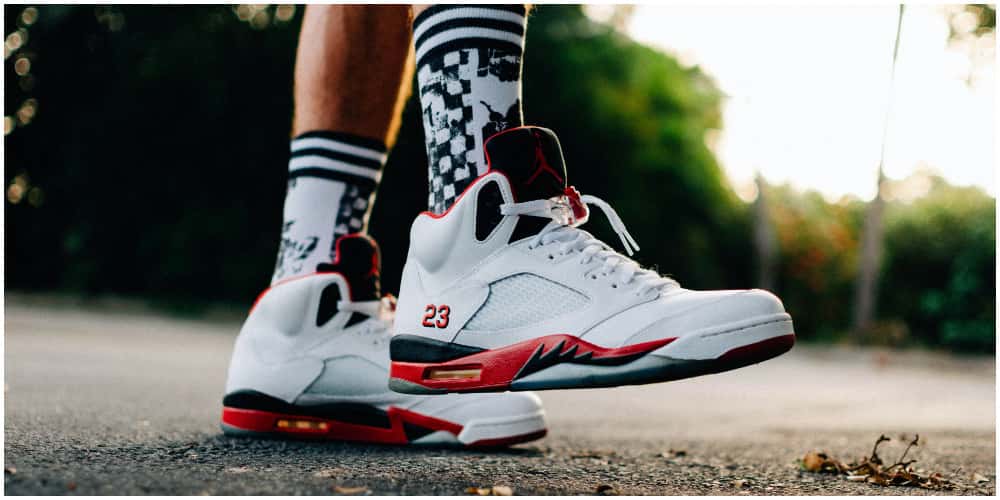 A high-performing basketball shoe with premium materials and solid traction tends to cost about $80. While you might be able to find good basketball shoes either above or below the $80 price point, many of the shoes within these ranges will offer a perfect balance of quality and performance.
On the other hand, many of the shoes above the $80 mark, tend to be signature shoe releases or basically shoes with premium builds. Many of the shoes that fall beneath the $80 mark tend to be old or outdated signature releases.
Adidas basketball shoes are one of the most affordable basketball shoes in the market and thus you can expect to find a premium signature silhouette within or below the $80 mark.
Factors affecting the pricing of basketball shoes: Why are basketball shoes so expensive?
Athlete endorsements and Sponsorship Deals
Athlete endorsement is one of the major factors that have a direct influence on the pricing of a basketball shoe. Shoe deals tend to be quite expensive, with many at times amounting to millions of dollars. How exactly do shoe companies afford to clear all these endorsement fees without experiencing losses?
Upon signing an agreement with a basketball shoe company, many athletes tend to receive incentives and commissions from shoe sales.
As part of the deal, athletes will often receive an upfront payment from the company as well as an agreed percentage from the shoe for every sale made. Thus, to ensure everything adds up, shoe companies will often include the commission to the original entry price of the shoe in the process increasing the price of the shoe.
Apart from athlete endorsements, team sponsorships can also bring the cost of a basketball shoe up. For instance, many shoe companies sponsor several collegiate programs, professional teams and AAU teams. While the cost of sponsoring a specific basketball team, is not usually high, sponsoring multiple teams will often result in millions of dollars.
Materials and technologies
The material used to produce a shoe has a direct influence in its pricing. Basketball shoes made from rare materials such as carbon fibres and leather tend to be quite expensive.
On the other hand, shoes made with synthetic leather and mesh uppers are usually the most budget-friendly shoes on the market. Apart from the materials, the technologies used in a pair also influence the pricing of a shoe.
Basketball shoes like the Nike Lebron 10, Nike KD Elite and the Air Jordan elite cost more than $180 mainly because of the materials and technology used in each pair.
Profitability
Shoe companies like Nike and Adidas tend to make huge profits and many of these profits often come from high-profit margins. In a recent article by Business week, a pair of the Air Force 1 may retail for $180, however, a retailer's cost is usually less than $50 while the overall cost to produce the shoe can be anywhere around $12.
These extremely high-profit margins often cater to losses in various departments, marketing costs and the company's profitability.
Product placement
Apart from profitability, product placement also affects the pricing of a basketball shoe. In order to increase brand awareness, many shoe companies often place their products in front of the masses.
This can be through video games, TV commercials, movies, live sports, and lots of other avenues and channels. For the product to be placed into these avenues and channels, shoe companies will pay the developers, producers, and managers for the placements.
Basketball Shoe Categories by Price
Low budget basketball shoes
Low-budget basketball shoes consist mainly of shoes within the $40-$60 price range. Because of their low prices, these shoes tend to either come with synthetic leather or other affordable upper materials.
In addition, because of the materials used to build these shoes, durability tends to be an issue with many of these offerings.
Medium budget basketball shoes
Unlike low-budget basketball shoes that come with cheap uppers, the materials used for the uppers within this range tend to be more solid. In addition, many of the shoes found in the medium budget category tend to cost anywhere between $70 to $120.
You should expect to find various signature shoe lines within this price range.
High-end basketball shoes
High-end or premium basketball shoes consist mostly of shoes within the $120-$250 price range. These categories consist of all the latest releases and signature silhouettes. In addition, many of the shoes within this range come with a solid build, the latest technology, and premium materials.