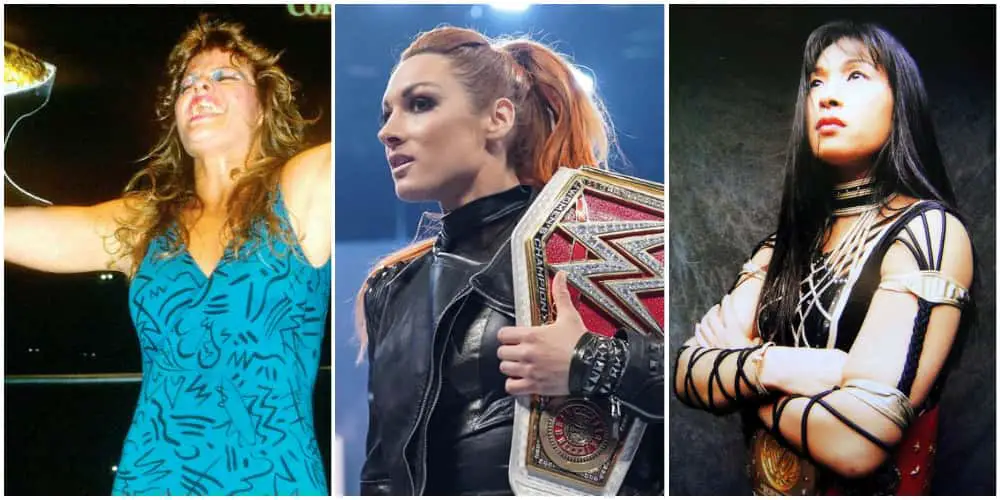 The 25 Greatest Female Wrestlers of All Time
Last updated on May 8th, 2022 at 11:15 am
For such a long time, women wrestlers had to rely on their sex appeal and look in order to get recognition. Simply put, talent was not enough to guarantee you success in pro wrestling.
From the 1960's all the way to the 1980s, the public perception towards women's wrestling was terrible while the overall rating for many of these matches was very poor.
However, there were few pioneer female wrestlers who were bold enough to stand up and change the way the public viewed women wrestling.
Wrestlers like Fabulous Moolah, Mae Young, Wendi Ritcher, Stephanie McMahon, and Trish Stratus played an integral role in transforming women's wrestling and setting up the state for future female stars.
Over half a decade down the line, the struggle to transform women's wrestling still continues with the four horsewomen leading the fight in a new decade. That said, these are the 30 greatest female wrestlers of all time.
25. Madusa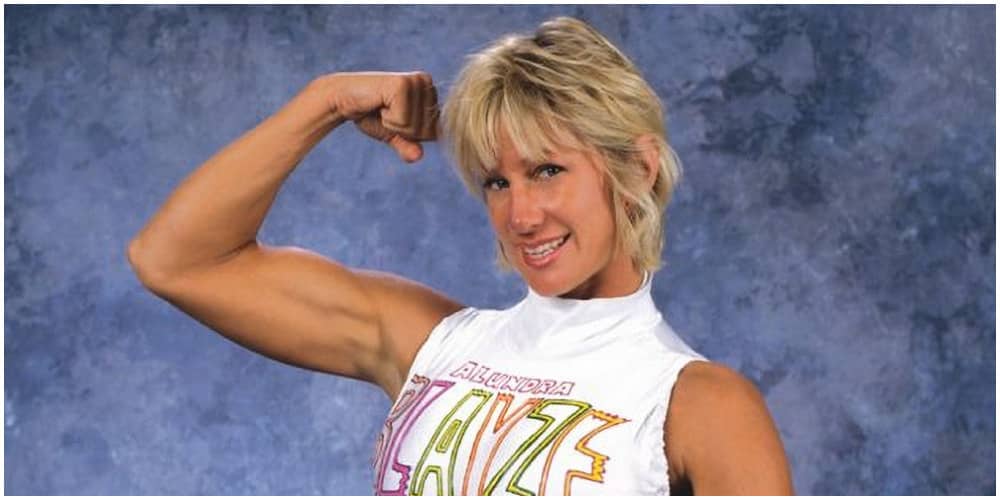 Debra "Madusa" Miceli's name is synonymous with popularity, toughness and diversity. Although she was born in Italy, Madusa later on relocated to the US where she achieved great success in field and track during her high-school years.
After returning from a tour in Japan, Madusa finally signed with the WCW.
She would, later on, receive a contract with the WWE, this time wrestling under the moniker Alundra Blayze. During her stint with the WWE, Madusa became one of the companies biggest stars, winning the WWF Women's World title on various occasions.
Madusa's most memorable moment was when she threw the women's title on live television into a trash can.
Despite the fact that she had a clear fall-out with the company before her departure to WCW, her impact in the women's division still remains to date.
24. Gail Kim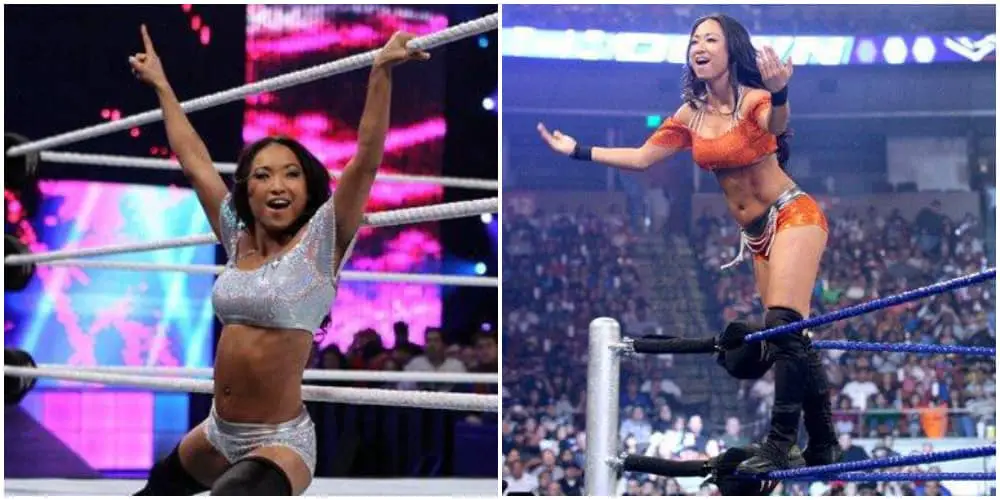 Gail Kim stepped into the company at a time when the women's division was beginning to lose its overall appeal. With one of the biggest names at the time Trish Stratus already out with a kneck injury, Gail Kim finally made her debut on 30th June 2003.
Although Kim's wrestling style was much similar to that of Lita, her uniqueness is what made her stand out.
On her debut night, Kim showed that she can go toe to toe with veteran wrestlers despite the fact it was only her first night with the company. Kim's professional career would take off and in no time, she managed to win the World Women's title.
Like many talents in WWE, Kim's talent would eventually go to waste due to poor creative decisions.
23. Bull Nakano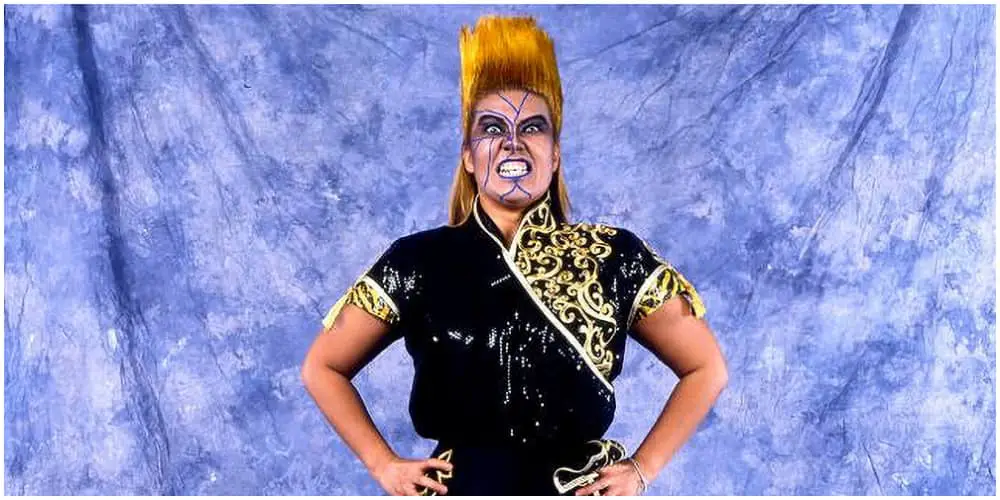 One of the most feared female professional wrestlers of all time, Bull Nakano's in-ring presence, sheer strengths, and ability to dominate matches saw her become one of the greatest Japanese wrestlers of all time.
At a time when the women's division was dominated by divas, Bull Nakano was simply a warrior.
Bull Nakano made her professional debut during her teenage years for NJPW. Although she played a heel for most of her pro wrestling career, Bull Nakano would still go ahead and make a name for herself in the different promotions that she worked for including WCW, WWE and CMLL.
22. Molly Holly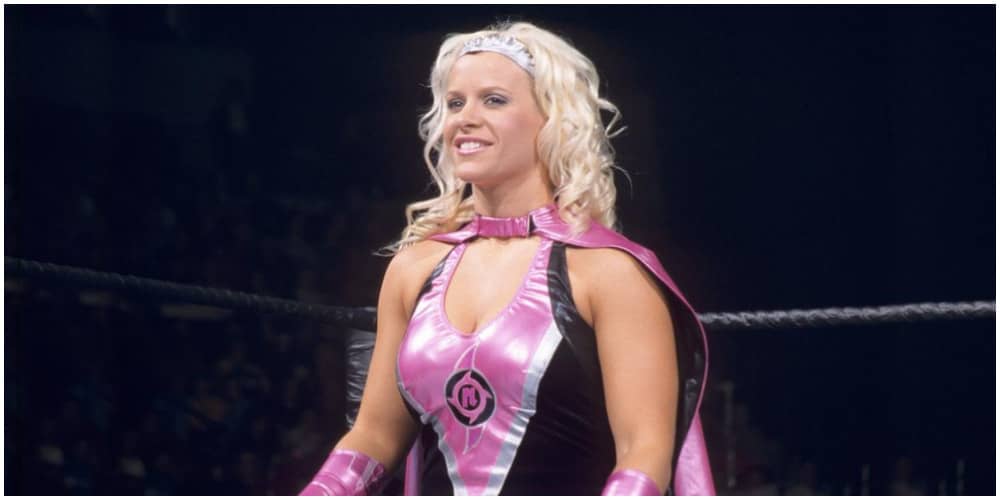 Although Lita and Trish Stratus single-handedly carried the women's division on their backs during the Golden Era, there are also other wrestlers who played a key role in putting the entire division on the map and Holly Molly is one of these wrestlers.
A well-established wrestler, Holly Molly is a wrestler who very few wrestlers on the roaster could match her outstanding technical abilities. Trained by Dean Malenko, it was clear to see why Holly Molly was so talented in the ring.
While she was talented in the ring, it's her character diversity that always stood out as it allowed her to either play a vindictive villain or a sweet baby face.
In addition, her character diversity also allowed her to get involved in a number of storylines. During the 2002 King of The Ring, Holly molly defeated Trish Stratus to become the new Women's champion. After losing the title a few months down the line, Molly would then win her second title in 2004.
In her reign as women's champion, Holly Molly would face a number of well-established female superstars including Trish Stratus, Gail Kim, Lita, Victoria and many others.
21. Sara Del Rey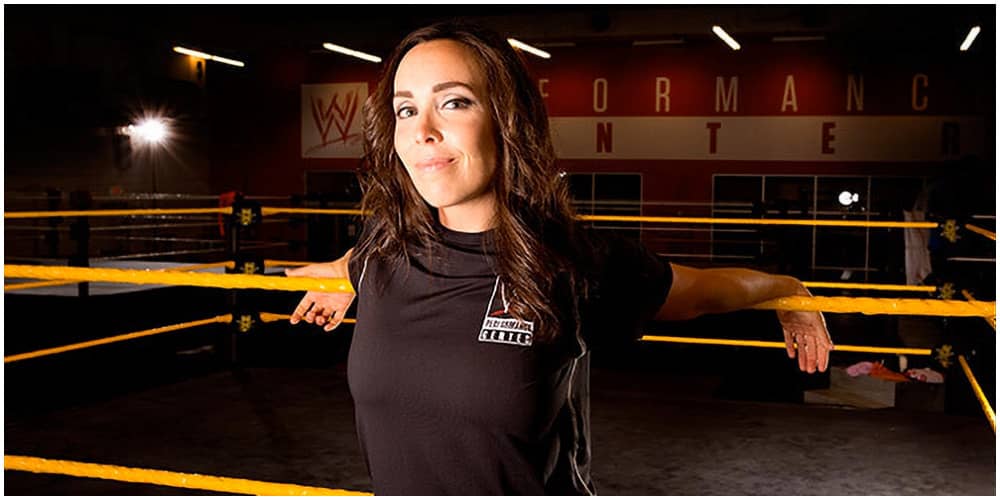 One of the most talented female wrestlers of all time, Sara Del Rey's wrestling skills could rival that of Chris Jericho or Daniel Bryan. Under the tutelage of Daniel Bryan, Sara Del Rey slowly morphed into one of the best technical wrestlers.
Del Rey spent her early years wrestling in Mexico using the gimmick, American Angel.
For quite a long time her dream was to land a WWE contract. In 2012, her dream finally came true was signed by the WWE as a trainer thereby becoming the first female trainer.
Three years down the line she was promoted to the NXT assistant coach after Bill Demott resigned.
20. Awesome Kong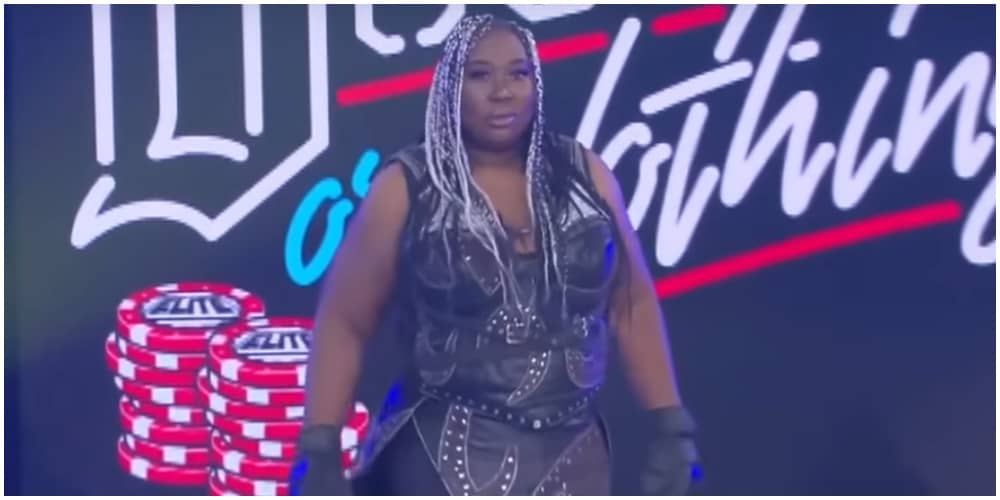 A former TNA knockout champion, Awesome Kong size and sheer strength has seen her dominate the women's division both in the WWE and TNA. A versatile wrestler, her success as a wrestler is not limited to the singles competition as she constantly teamed up with Aja Kong.
During the first 5 years of her wrestling career, Awesome Kong wrestled in Japan. She would later relocate to the United States where she first wrestled at the indie scene before signing for TNA and WWE.
19. Kairi Sane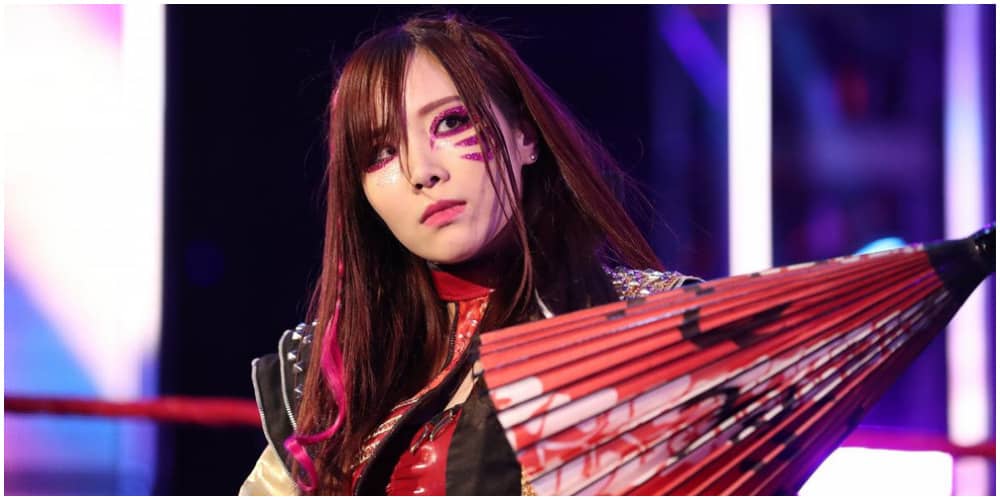 One of the most decorated female wrestlers of all time, Kairi Sane has won just about anything including the first-ever Mae Young Classic, NXT Women's title, to WWE tag team titles.
Although her career was suddenly cut due to a series of injuries, Kairi Sane had already managed to make a name for herself during her two-year stint with the WWE.
A natural babyface, Kairi Sane managed to accomplish so much in such a short time.
18. June Byers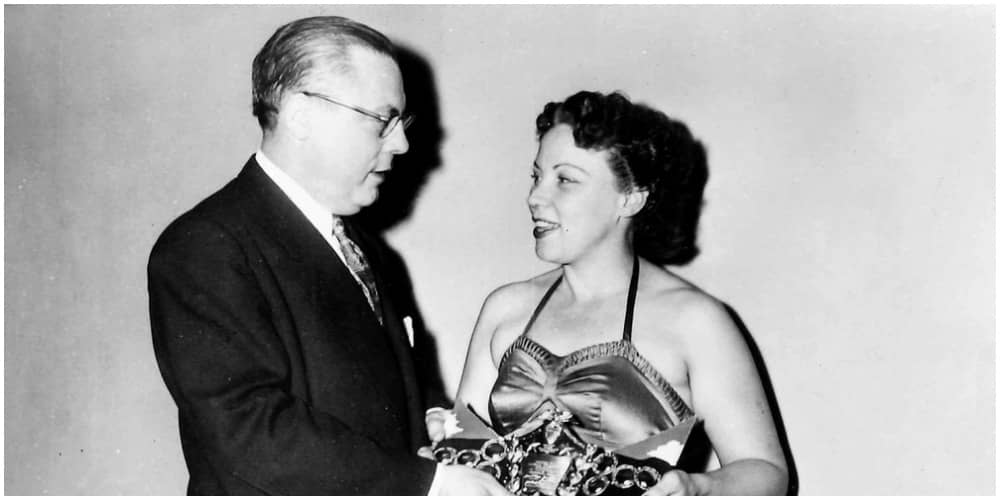 Widely remembered for her feud against Alundra Blayze, Bull Nakano was one of the hardcore female wrestlers in a time when physicality was not of importance in female wrestling.
During this period, Nakano would go ahead and lift the Women's title for close to 5 months.
Apart from winning titles in the US, Bull Nakano went ahead and win more titles in Mexico and Japan.
17. Alundra Blayze
Widely known for her two monikers, Medusa and Alundra Blayze, the former Women's champion played a key role in reviving the Women's division.
In just a short time, Blayze managed to become the company's most recognizable female superstar at a time when Women's wrestling was more of an afterthought for the company.
After capturing the Women's Championship title, Blayze would go ahead and have three different title reigns. Watching Alundra Blayze wrestle, it becomes clear that she was way ahead of her time.
Her skills and prowess gave the company a difficult time trying to find an opponent who could be able to match her.
16. Beth Phoenix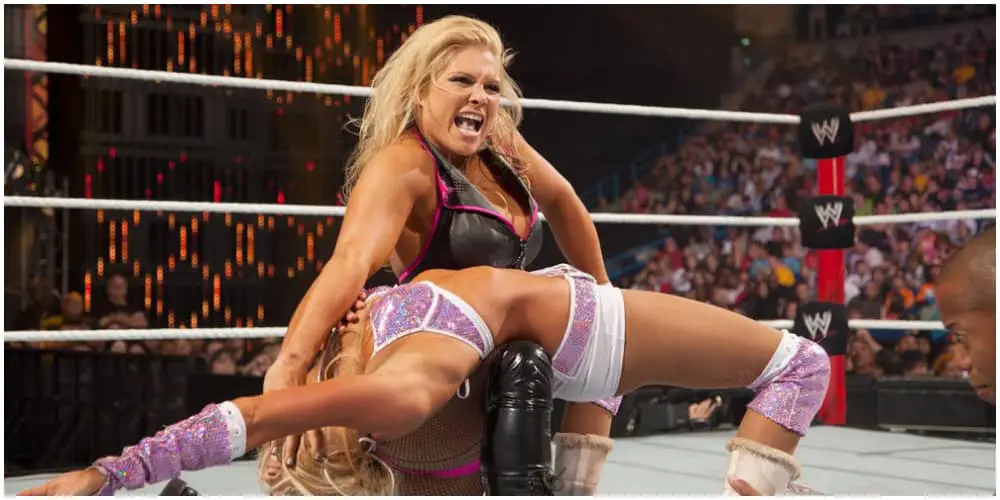 While several new divas emerged in the late 2000s, all trying to keep the momentum of the women's division going, one female wrestler stood out thanks to her great physicality. From Lita to Victoria to Holly Molly to Trish Stratus, all these women played a crucial role in helping bring the eyeballs back to the women's division.
Like Chyna, The Glazamon relied heavily on her physicality. Her ability to dominate matches and overpower her opponents saw her become one of the most successful superstars in the WWE.
For the next four years, Beth Phoenix would become the focus of the women's division.
A perfect mix of beauty and power, Beth Phoenix was a wrestler who wasted little time in making her name for herself in a somewhat competitive women's division.
During her first reign as the Divas champion, Beth Phoenix would defend her title against seasoned wrestlers including Kelly Kelly, Mickie James, Ashley Massaro and many others.
While Phoenix would go ahead and have many memorable matches, it's her match against Mickie James, the then Diva's champion and Mellina that would stand out.
In a bid to display pure raw strength, Phoenix picked both her opponents up and delivered a crushing Torture Rack to the amazement of the crowd.
15. Chyna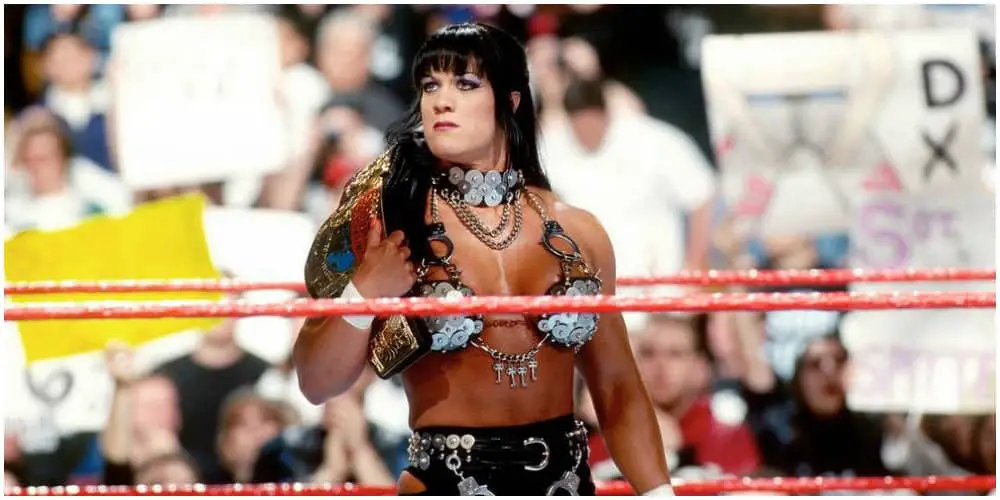 Like Alundra Blayze, Chyna was also among the few female wrestlers who completely changed the perception of what could be achieved in women's wrestling. Chyna made history by not only becoming the first woman to compete in The Royal Rumble but also became the first female wrestler to compete in the King of The Ring tournament.
In addition, Chyna also became the first woman to lift the Intercontinental Championship after a resounding defeat over Jeff Jarrett. Widely referred to as "The Ninth Wonder of the World" Chyna became a cultural icon.
While Chyna's relationship with the WWE eventually came to an unexpected end, her success and accomplishments with the company cannot be overlooked.
14. Alexa Bliss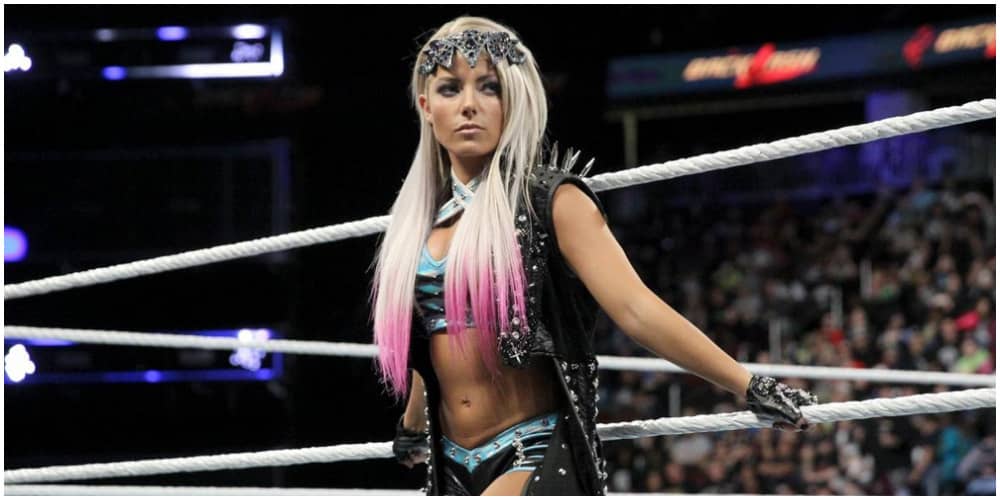 Although Alexa Bliss did not get to enjoy the same amount of success as The Four Horsewomen did on NXT, her resilience and hard work were more than enough to see her become a breakout star in 2017.
In the years that followed, Alexa not only transcended into an all-around wrestler but also an upper-card wrestler.
With one of the most impressive and longest reigns (505 days) as Smackdown Women's champion, it is clear to see why Alexa is arguably one of the greatest female wrestlers of all time.
A two-time Smackdown Women's champion and a three-time Raw Women's champion, has accomplished more than any wrestler could ever dream of.
Unlike many wrestlers on this list, Alexa Bliss had no pro wrestling experience when she signed with the WWE. As a matter of fact, Alexa was into competitive fitness and even at one point took part in the Arnold Classic.
Her lack of training and wrestling exposure is what makes her truly special.
13. AJ Lee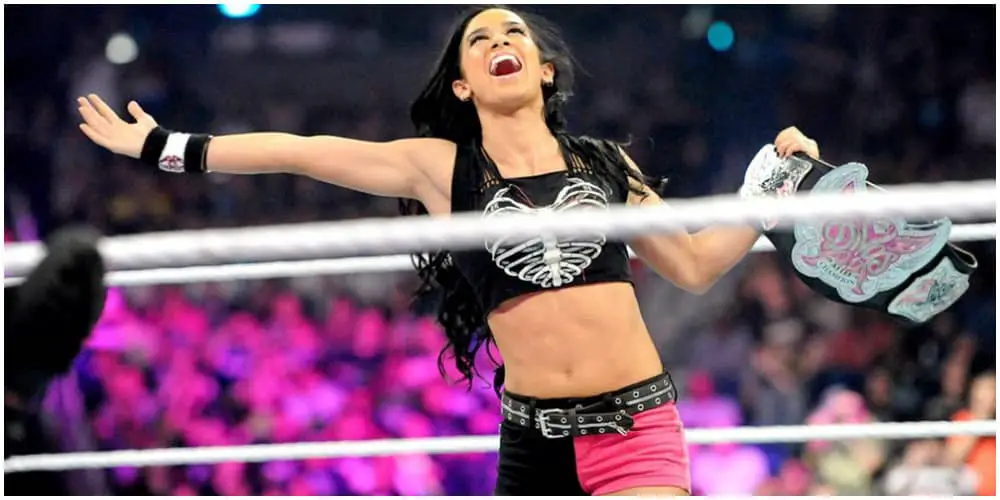 AJ's Lee retirement from WWE in 2015 sent shockwaves throughout the entire universe, considering she was only 28 years at the time. Apart from being 28 years of age, AJ Lee was also a three-time Divas champion and thus a retirement appeared somehow far-fetched.
Despite having been with the company for only 4 years, AJ Lee managed to accomplish what very few female wrestlers have been able to.
Although AJ Lee began her professional wrestling career with Florida Championship Wrestling, many wrestling fans knew her when she became a part of NXT'S all-female season.
Although AJ Lee came third, being surpassed by Kaitlyn, the season's winner and Naomi, it was quite clear that she was the most popular female superstar that year.
Unlike most wrestlers in the WWE, AJ Lee would take an unconventional route to the top, with the wrestler first serving as a wrestler before earning a promotion to become the new RAW general manager.
It was quite clear that the company believed that AJ Lee was indeed special as the company did not allow just any wrestler to hold one of the company's most powerful positions.
12. Sasha Banks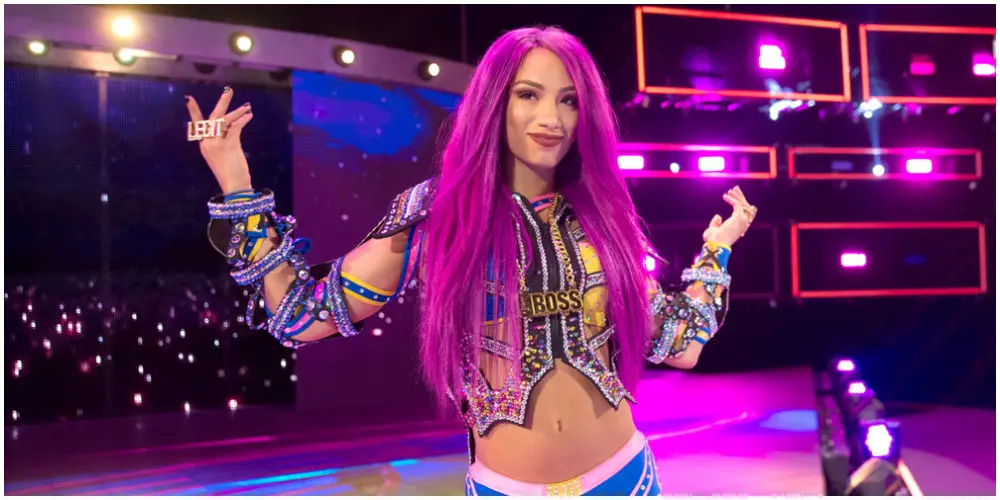 With NXT, Sasha Banks managed to quickly make her name for herself, slowly climbing up the ranks to become one of the top faces in WWE's developmental program.
Sasha Banks is not only talented in the ring but also her ability to sell storylines and cut promos helped her to become of the best heels in the WWE.
In February 11, Sasha Banks finally got the breakthrough she truly needed, when she defeated Bayley, Becky Lynch and Charlotte Flair in a Fatal Four-Way match in the process of becoming the new NXT champion.
After earning a rightly deserved promotion to the main roaster, Sasha Banks has been nothing short of spectacular.
A 5 time Raw Women's champion, Sasha Banks is undoubtedly one of the most highly decorated female wrestlers in the WWE with 10 titles under her name.
11. Bayley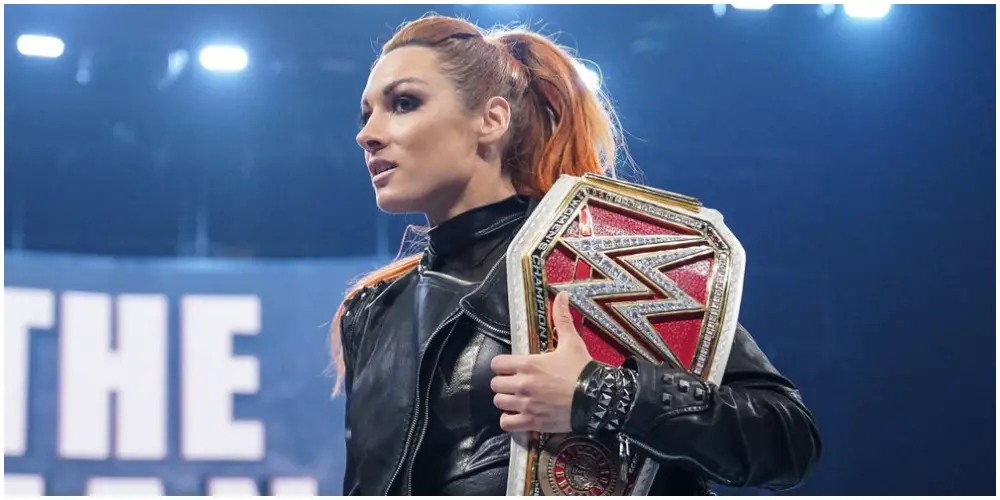 After making her NXT debut in 2013, it was quite clear that Bayley was destined for the big stage. The hug-loving ever-smiling wrestler knew exactly how to charm her way into the hearts of the fans.
Apart from having one of the most entertaining gimmicks in the WWE, Bayley is also a highly talented wrestler who came to the WWE with lots of indie experience.
Her mat experience, speed, and strength are better than that of most wrestlers in the women's division. Moreover, Bayley knows how to sell, squirming in pain with just a few theatrics.
A 4-time women's champion, Bayley is among the few wrestlers who have helped elevate the women's division and that is why she makes it into the greatest female wrestlers list.
For quite a long time, Bayley played face. However, in September 2019, Bayley pulled one of the biggest heels turns in WWE's history. Despite being one of the most talented superstars in the women's division, Bayley is still lacking in one department.
Although her mic skills cannot be compared to that of Becky Lynch or Samoa Joe, she still does her very best to make storylines as entertaining as possible.
10. Mickie James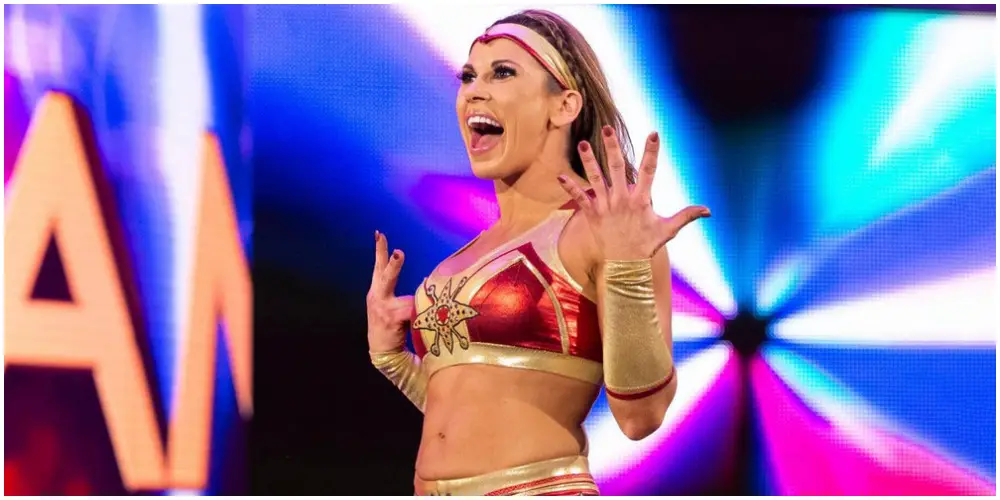 While many might consider Mickie James a peppy and energetic sweetheart, there are instances when she showed the WWE Universe and the Women's locker room that she can be lethal when she needed to.
Ever since she was young, Mickie James spent most of her early years honing and perfecting her wrestling skills.
Upon joining the WWE, Mickie James would have several classical encounters with the biggest names in the women's division at the time. Some of the wrestlers that Mickie James wrestled with include Lita, Gail Kim, Trish Stratus, Beth Phoenix, and many others.
Micky James's in-ring acumen speaks volumes of a wrestler who lacks both size and strength.
However, despite her small body size, Mickie James's lightning speed, agility and plethora of moves has seen her become one of the greatest female wrestlers. A 6-time women's champion, Mickie James made history by becoming the second superstar to hold The Divas and Women's title.
Mickie James is a true testament that small-bodied wrestlers can be lethal when they need to be.
9. Asuka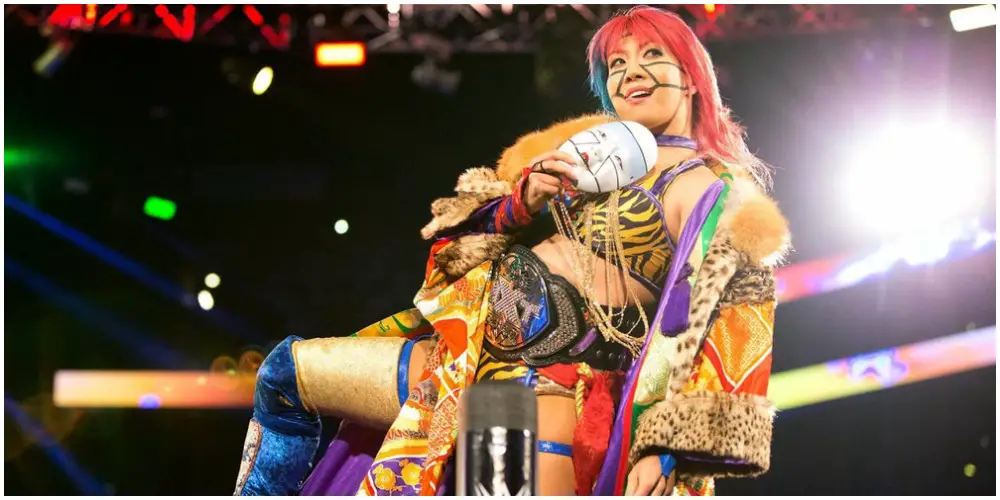 The Empress of Tomorrow's ability to captivate the audience has seen her transcend into one of the biggest female superstars of all time.
Despite being with the company for only 4 years, Asuka has already made a name for herself the Raw Women's championship title twice, the Smackdown Women's title, the 2018 Royal Rumble and so much more.
Like Mickie James, AJ Lee, and Alexa Bliss, Asuka compensates her lack of size with speed and precision. Even though she joined WWE back in 2016, Asuka has plenty of wrestling experience considering she has been in the independent circuit and other promotions for more than 12 years.
Immediately after her NXT debut, it was quite clear that the WWE had just struck gold. Asuka's run with WWE's NXT was quite impressed with the wrestler going for almost one and half years undefeated.
While her undefeated streak was quite impressive, many wrestling fans were not quite sure how she would fair once promoted to the main roster.
Considering the level of experience she had prior to signing with the WWE, Asuka has been quite impressive on RAW and Smackdown, with the wrestler continuing her winning ways.
8. Lita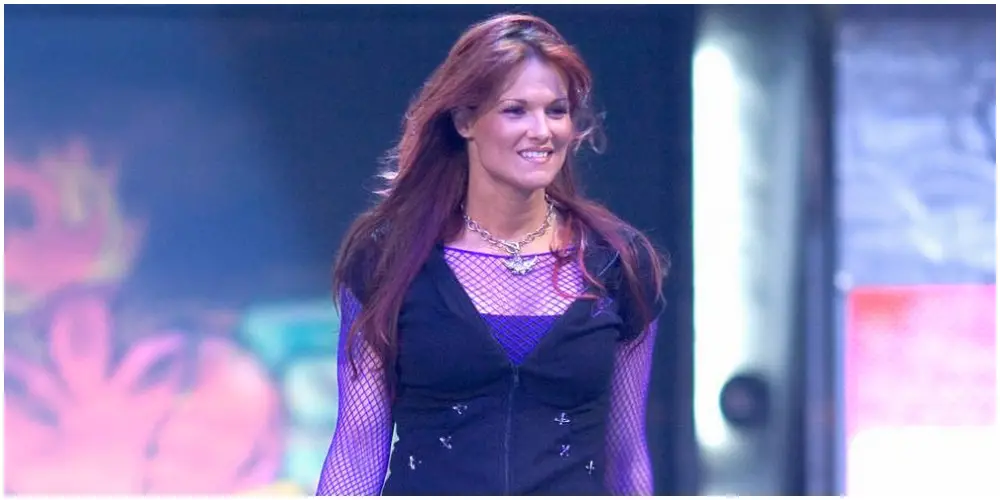 After a rather unexpected debut, Lita would go on to have one of the most impressive wrestling careers. Lita's wrestling debut still remains one of the strangest and most unexpected.
On her first night in the WWE, Lita hit Gillberg, her client with her trademark move, Litasault just after he had won his match.
While she chose a strange way to announce her arrival, she instantly sent out a message to the women's division many of whom had believed that she was Gillberg's valet.
With the WWF, Lita would go and have numerous accomplishments including teaming up with Team Xtreme and becoming a 4-time women's champion.
Moreover, she would also become the first woman to take part in a TLC match. Sports Illustrated named Lita, The Woman Wrestler of The Year, a fete that only the best of the best in sports entertainment have attained.
7. Becky Lynch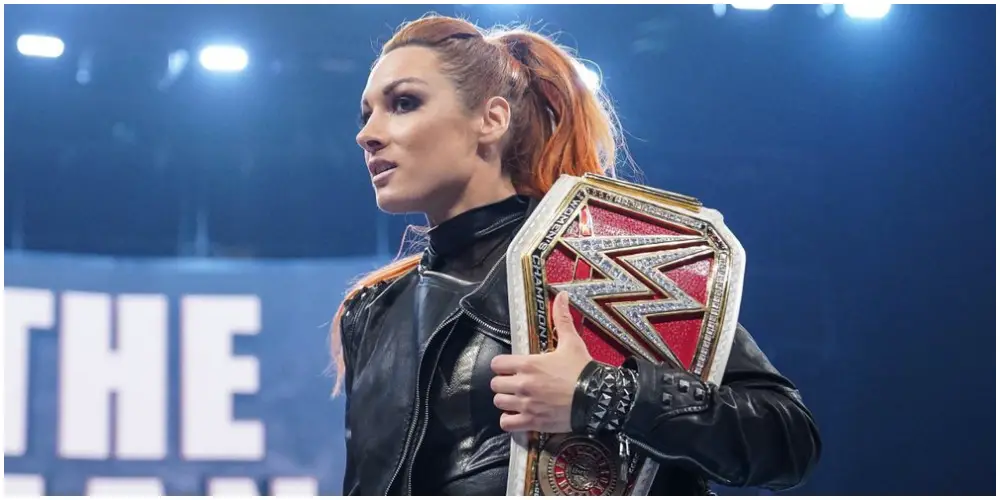 Becky Lynch's in-ring prowess and impressive microphone skills have seen her rise to become one of the best female wrestlers of all time. Widely known for her moniker "The Man", Becky Lynch was among the Four Horsewomen, who played a key role in the evolution of the women's division in recent years.
The Man made history by becoming the first woman to headline a Wrestlemania event. At Wrestlemania 35, Becky Lynch made history by beating both Charlotte Flair and Ronda Rousey to become the new Raw and Smackdown Women's champion.
Becky's reign as the Women's champion would go on to last an impressive 399 days.
During her reign as Women's champion, Becky Lynch was able to successfully defend her title against Lacey Evans, Sasha Banks, and many others.
Becky's impressive reign came to a sudden end when she announced that she was expectant and thus had to relinquish her title.
6. Trish Stratus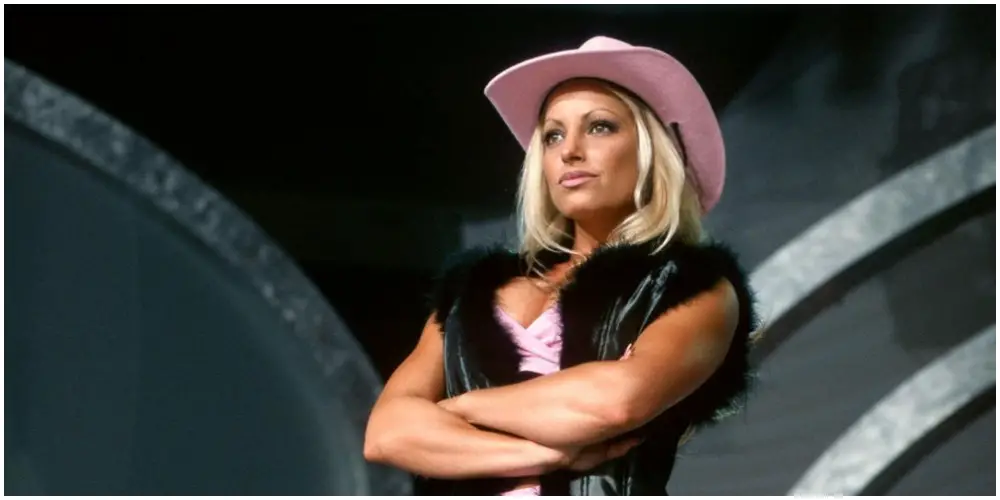 A 7-time women's champion, Trish Stratus is undeniably one of the top wrestlers of her generation. In a time when there was no Divas Revolution, Trish Stratus fought her way through the ranks.
Trish together with several other female wrestlers including The Fabulous Moolah and Wendi Richter help lay the foundations that the current generation of female superstars thrive on.
When an inexperienced Trish walked into the WWE in the year 2000, no one would have believed that her career would turn out the way it did. Prior to her WWE debut, Trish Stratus worked as a fitness model and did not have any wrestling experience.
However despite being green, by the end of her 7 year WWE career, Trish Stratus had not only accumulated 7 titles but also she had managed to become one of the top superstars in pro wrestling.
5. Charlotte Flair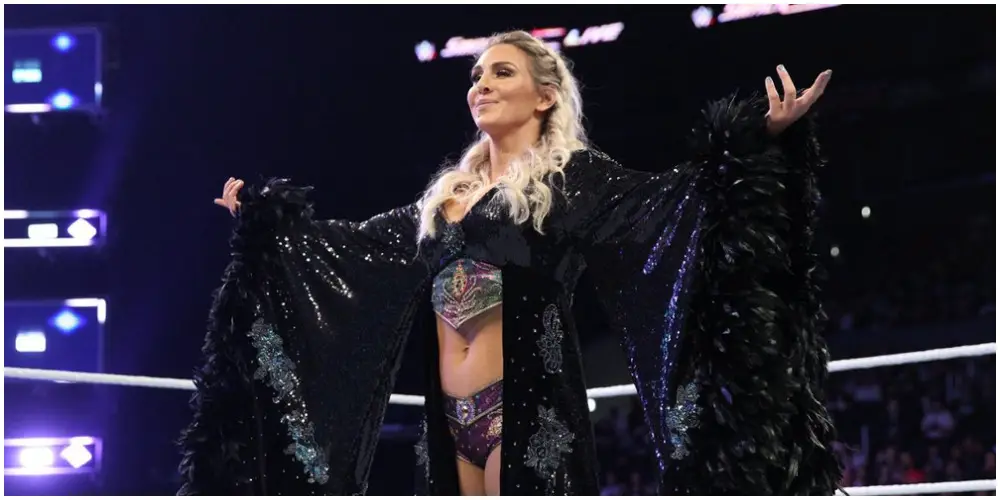 Charlotte Flair's in-ring acumen, rapid growth, and magnetism saw her become one of the most decorated female superstars of her generation. A 12-time women's champion, Charlotte Flair holds the all-time record for the most titles in the women's division.
To cap her rather illustrious wrestling career, Charlotte Flair is also the only female superstar to hold the Worlds Women's title and the NXT Title.
One of the most hardworking female wrestlers, Charlotte Flair began her trade with WWE's development program NXT.
However, despite all her acumen and accomplishments, Charlotte Flair remains one of the most disliked superstars in WWE.
While many might argue whether Charlotte Flair has eclipsed her father's legacy or not, one thing remains evidently clear; Charlotte is already an all-time great, despite having so many wrestling years ahead of her.
Charlotte Flair's in-ring dominance and ability to cut promos have been the main reason behind her meteoric rise in WWE. While many people prefer to see her as a heel rather than a face, Charlotte Flair has done more than enough to make a name for herself in a rather competitive career.
4. Mae Young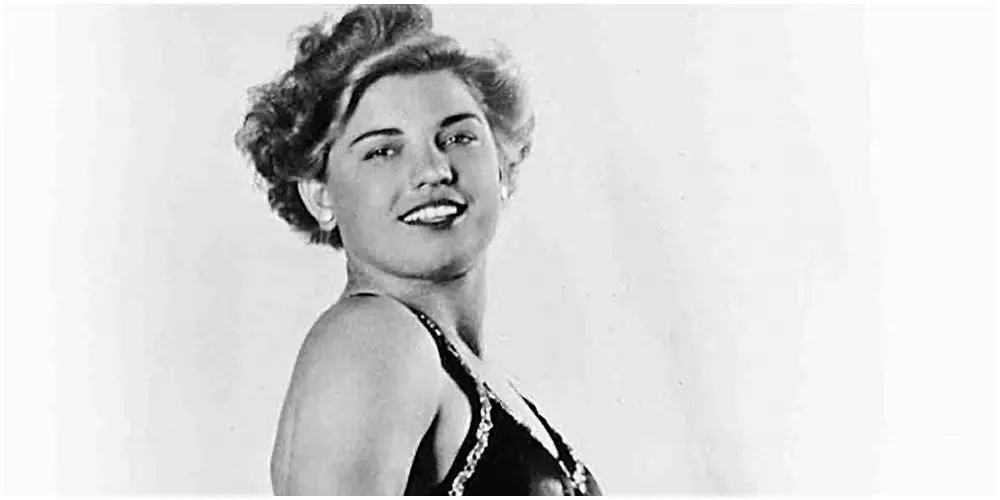 One of the greatest female wrestlers of all time, Mae Young's success in the squared circle speaks volumes of a wrestler who helped morph the women's division into what it is today.
Although her career with the company began back in 1939, Mae still remained visible until her time of passing.
Mae's toughness was quite evident as she not only tore her away through the women's division but also managed to powerbomb various male wrestlers through the table including Ray Dudley.
While she had been with the company for quite a long time, her tenure as world women's champion began in 1999, when Jeff Jarett hit Moolah's head with a guitar.
Apart from being named Miss Royal Rumble, many wrestling fans will remember Mae Young for her wild theatrics including the time when she gave birth to a hand on live television.
3. Wendi Richter
Just like The Fabulous Moolah, Wendi Richter's wrestling career and contribution to women's wrestling is something to be admired. Born and raised in Dallas, Texas, Wendi Richter spent her early years performing regularly at a rodeo show in front of large crowds.
Ultimately, in the year 1979, Wendi Richter made her professional debut and even making her first WWF appearance with The Fabulous Moolah.
However, despite her brief encounter with the WWF, Richter will embark on a wrestling journey with her classmate, Joyce Gable with whom they would form the Texas Cowgirls actively competing in Japan and Canada.
With the WWF, Moolah's wrestling career took off and in the process, her popularity somehow became lucrative for the company. Thus, Wendi Richter would constantly ask the company to justly compensate her.
2. The Fabulous Moolah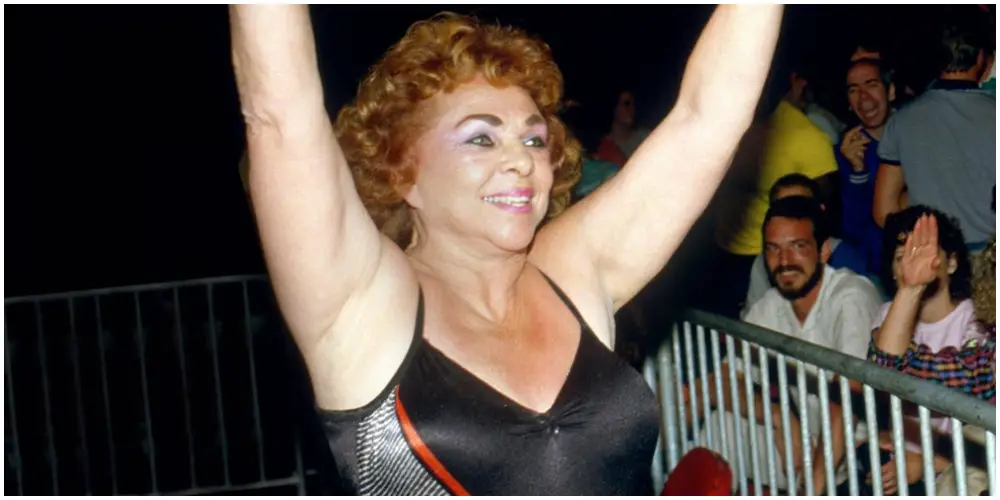 Fabulous Moolah was a true pioneer of women's wrestling throughout her illustrious career. In the early 1950s, Fabulous Moolah would move from one promotion to the other with the hopes of setting her foot on the ground.
Eventually, in 1950, she would reach an agreement with Vince McMahon Sr.
While her list of accomplishments is something to be admired, Moolah managed to become the first woman to wrestle in Madison Square.
To accomplish this fate, Moolah took the State of New York to court over the ban the state-imposed on women's wrestling.
Just like in the rings, Moolah was quite impressive in the courts and managed to register an emphatic and historic win over the state. With the WWE, Moolah won various Women's titles with her reigns ranging from 8 to 6 to 8 years.
When Vince McMahon began expanding the WWE, Moolah became the first-ever women's champion. On top of that, Moolah went on to hold the title for 25 consecutive years.
1. Manami Toyota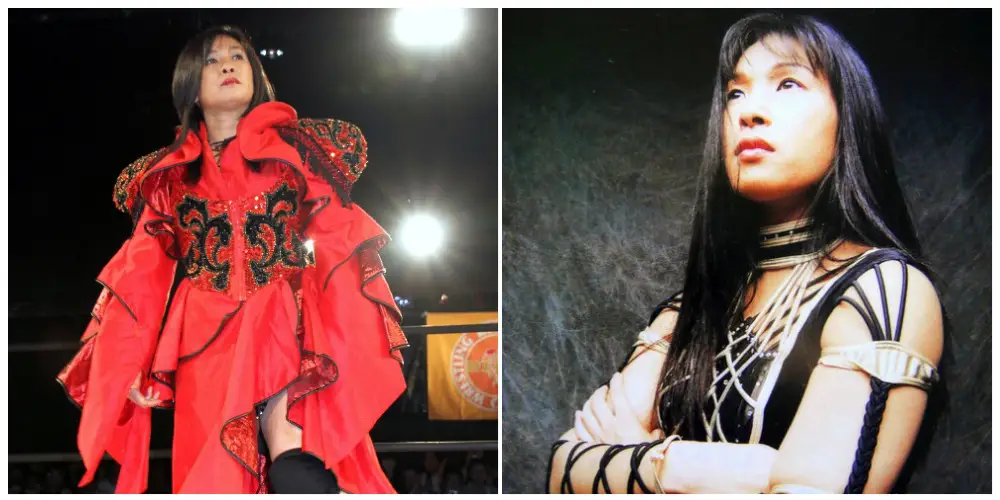 Manami Toyota is the greatest female wrestler of all time. Her precision, plethora of moves and swift speed saw her easily dominate matches including mixed tag team matches where she went toe to toe with male competitors.
Her iconic status, hardworking nature, and humility saw her become one of the greatest female wrestlers of all time.
Even though Manami Toyota never got the recognition she truly deserved however legacy as a female wrestler is nothing short of amazing.
Whatever she has achieved throughout her career is quite remarkable despite the fact she never got the opportunity to wrestle in the WWE.
Unlike most wrestlers, Manami Toyota had great respect towards her opponents. In a classic hair vs hair match against Yamata, Manami Toyota declined to shave her opponent's hair after winning the match.
This small gesture spoke volumes about a wrestler whom many pundits consider to be the greatest female wrestler of all time.
Over her illustrious wrestling career, Manami Toyota would accumulate 32 titles as well a couple of five-star matches with her match against Kyoto Inoue being the most memorable.