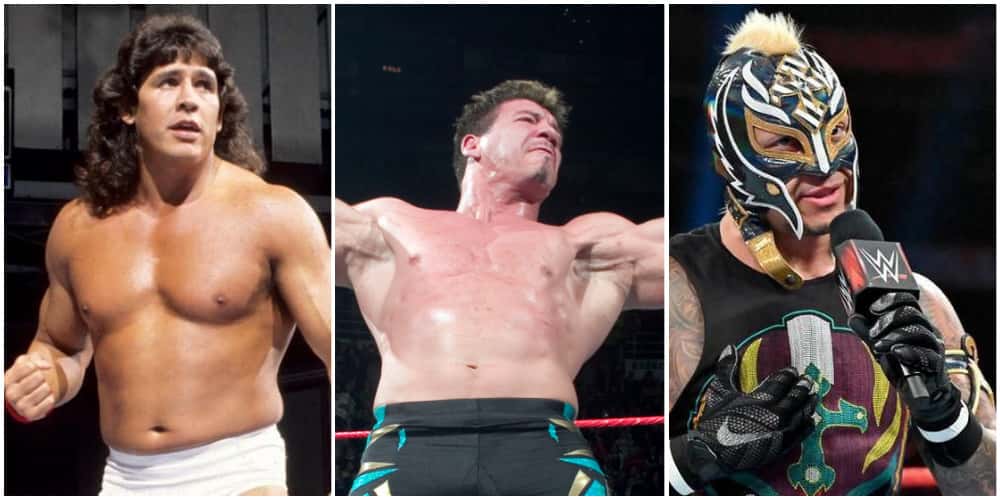 Mexican Wrestlers: The 10 Greatest Mexican Wrestlers of All Time
Last updated on May 8th, 2022 at 11:16 am
Over the years, sports entertainment has seen a huge influx of Mexican wrestlers into various promotions all over the world. From the Guererro's back in the '90s to the Mexicools in the 2000s, the reception of Lucha Libre has been quite astounding.
While we cannot compare WWE in any way to WCW, when it comes to the Lucha Libre, we simply cannot ignore WCW's contribution to taking Mexican talent to greater heights.
For quite a long time, Mexican wrestlers have been known for their exemplary attires caped by the extremely colorful masks.
Though the Lucha libre style of wrestling originated from Mexico, the unique style of wrestling is loosely inspired by American wrestling. As the term Lucha Libre suggests "lose fighting", luchadores are often willing to perform high risks maneuvers just to entertain the crowd.
On top of that, in the Lucha Libre style of wrestling, the identity of the wrestler is often made a secret.
As a matter of fact, it is considered taboo for a luchador to have their mask removed. We have ranked the 10 greatest Mexican wrestlers of all time by looking at their in-ring accomplishment and their contributions to the Lucha Libre style of wrestling.
10. Tito Santana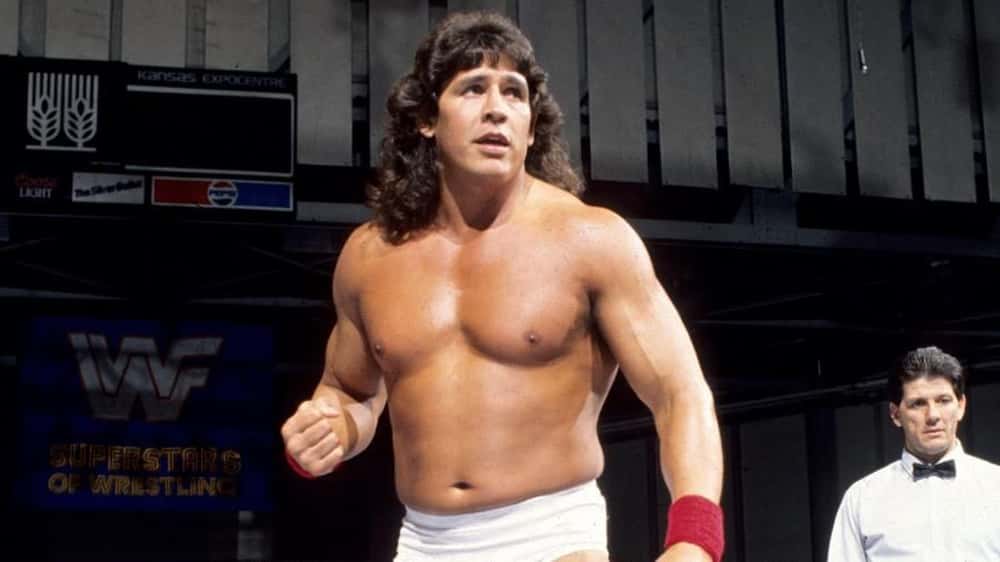 Considered by many as one of the most underrated wrestlers of all time, Tito Santana excelled both as a tag team and singles wrestler. During his 15 year stay in the WWE, Tito Santana proved to many that he was one of the most adaptable superstars.
Apart from winning the WWE tag team championship with fellow superstar Ivan Putski, Tito is also an Intercontinental champion.
On top of that, Tito and Hulk Hogan are the only two wrestlers in WWE's history to compete in all the first 9 WrestleManias. At the WWE, Tito would go head to head against the Funks, Demolition, Shawn Michaels, and the Hart Foundation.
Unlike many wrestlers, Tito Santana remained a babyface throughout his illustrious wrestling career. In 1989, Tito Santana solidified his name as an all-time great by winning the year's King of The Ring tourney.
The WWE would ultimately induct Tito Santana into its Hall of Fame in 2004.
9. La Parka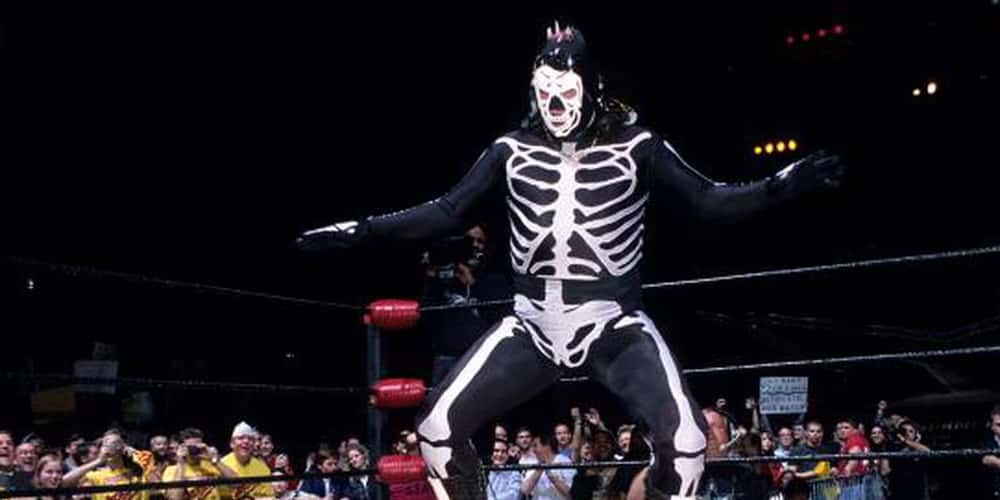 One of the most memorable wrestlers, La Parka's wrestling donned a unique attire that was greatly inspired by Dia De Las Muertos (Day of The Dead). The awe-inspiring skeleton-inspired jumpsuit ensured that La Parka not only stood from the crowd but remained quite memorable.
Regarded as the original La Parka, Huerta Escoboza began his professional wrestling career back in Mexico working for various promotions such as the AAA and the CMLL.
Despite his several villainous actions inside the ring, La Parka still managed to win the fans over. The "Man of A Thousand Bones"/ "Chairman of WCW" would ultimately move to the United States where he would join WCW.
During his stint with the WCW, La Parka would go head to head with various opponents such as Billy Kidman, Fit Finlay, Brad Armstrong, and Psychosis.
Moreover, La Parka would also earn the name "Chairman of WCW" mainly due to his notoriety for bashing opponents with steel chairs. Whether friend or foe, no one would escape the wrath of La Parka's steel chair.
8. Alberto el Rio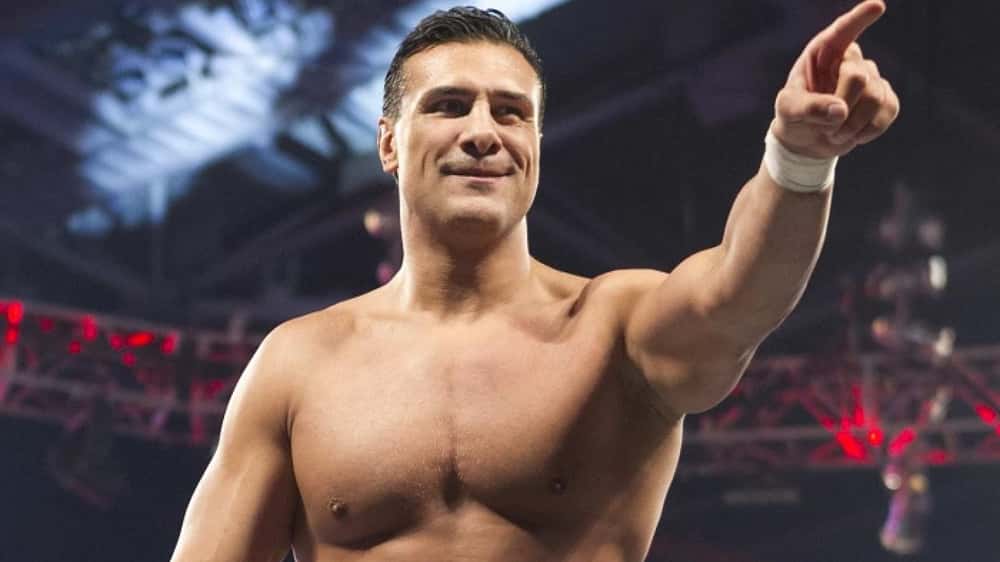 The first-ever WWE world champion from Mexico, Alberto el Rio is a wrestler who is loved and hated in equal measures. A two-time United States champion, Alberto el Rio began his professional wrestling career back in Mexico working for various stables.
Some of the stables El Rio worked for include AAA, Ring of Honor, and Lucha Underground.
During his early years in the WWE, El Rio wrestled with a mask under the gimmick Caras. Later, he would change his name from Caras to Dorado and eventually Eldorado. In the WWE, Alberto El Rio became one of the most hated wrestlers of all time mainly due to his ability to get under the skin of the WWE Universe.
Apart from being flat-out corky, Alberto El Rio also orchestrated a series of attacks on some of the most loved babyfaces.
While he always portrayed a villainous character in the WWE, Alberto El Rio was not always a villain (rudo).
As a matter of fact, back in Mexico, El Rio would play a heroic character referred to as a "tecnico" in Mexico.
7. Psicosis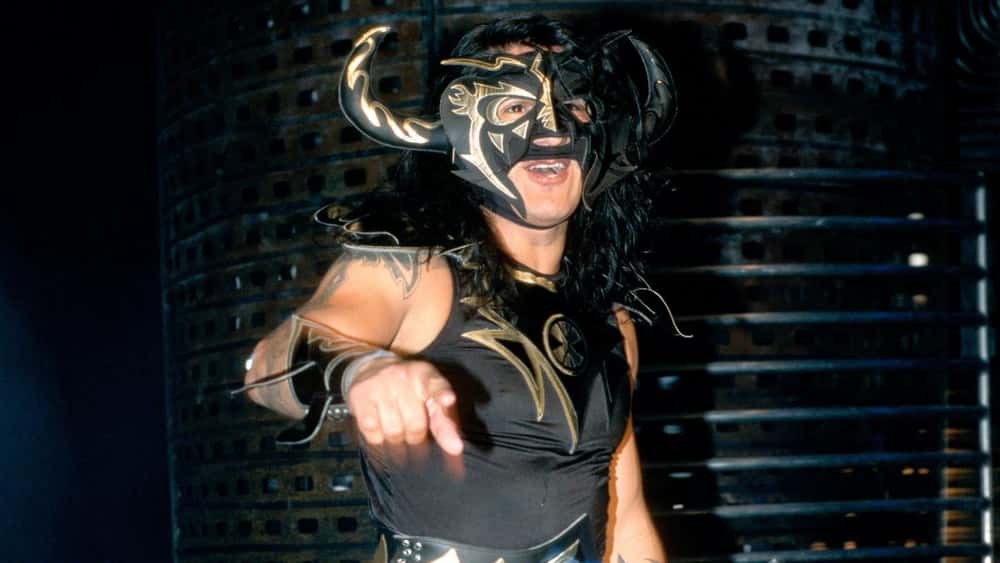 A master of the hardcore, techniker, and brawler wrestling styles, Psicosis is one of the most decorated and greatest Mexican wrestlers ever. Trained by Rey Mysterio senior, Psicosis made his debut in the year 1991 and would begin a long-lasting feud with Rey Mysterio Jr.
After his stint in Mexico came to an end, Psicosis would later move over to the United States, where he would once again renew his feud with Rey Mysterio.
While critics were quick to point out that the Lucha Libre style would not pick up in the United States, Paul Heyman, the then ECW booker would have none of it.
Like other Luchadores, Psicosis would become a part of the WCW's cruiserweight division. Once again, Psicosis would once again begin feuding with Rey Mysterio. Rey Mysterio and Psicosis ended up giving the stable some of the best matches in its history.
In no time, Psicosis was not only one of the biggest names in the cruiserweight division but he also helped take Rey Mysterio's wrestling career to new heights.
Apart from becoming a two-time Cruiserweight champion, Psicosis was also a founding member of the Latino World Order alongside Eddie Guerrero.
6. Juventud Guerrera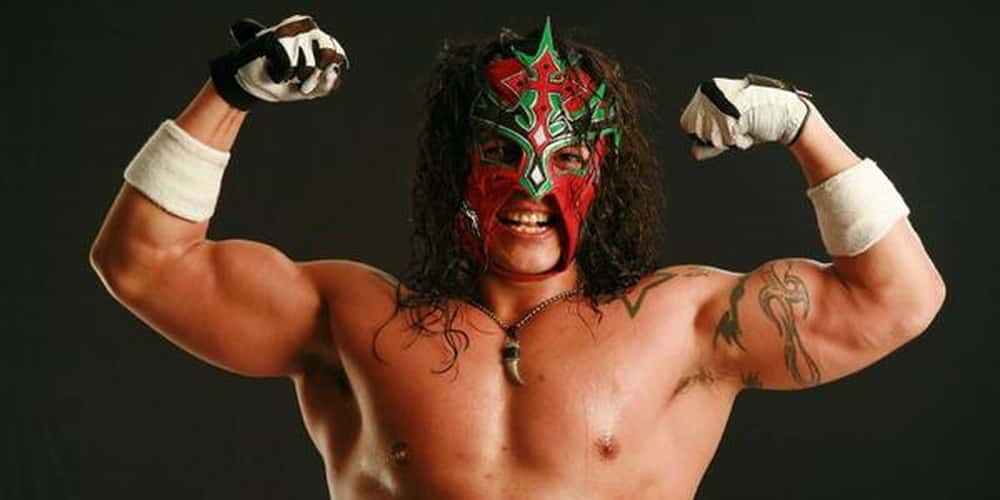 Like many Mexican wrestlers, "The Juice" began his wrestling career in Mexico plying his tools with AAA promotions. Guerrera would later move onto other independent promotions in Mexico.
However, his star would shine the brightest when he relocated to the United States alongside other renowned Mexican wrestlers such as Rey Mysterio, La Parka, and Psicosis.
In his debut at WCW, Juventud would register a win against Bill Kidman on Monday Night Nitro on 26th August 1996. Between the years 1996 and 1997, Guerrera would compete under a mask.
In 1998, Juventud would pin Ultimo Dragon to become the new Cruiserweight champion.
Other wrestlers that Juventud Guerrera would face include Rey Mysterio, Chris Jericho, Kevin Nash, and many others.
5. Chavo Guerrero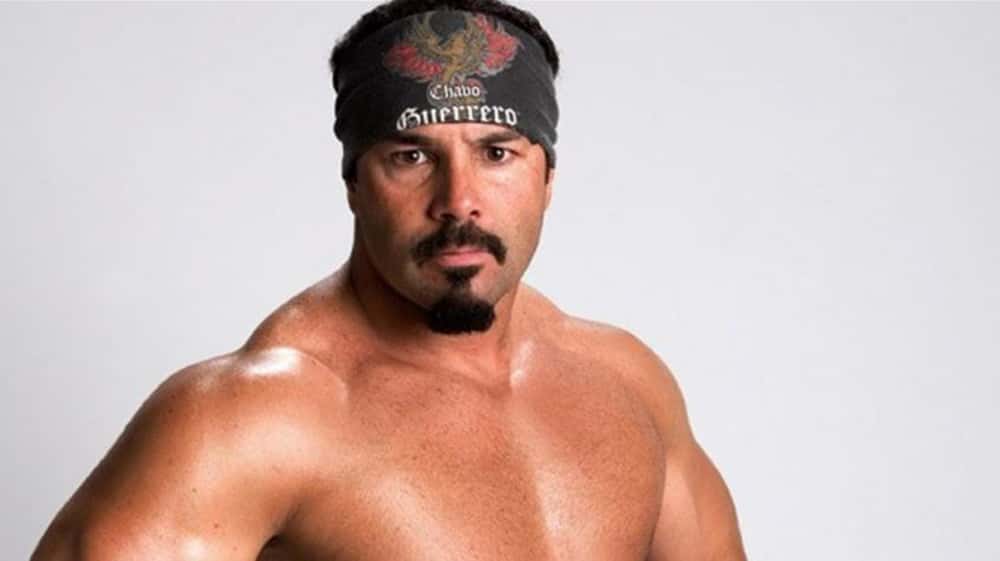 While he might be Eddie Guerrero's nephew, Chavo Guerrero is a wrestler who earned his rightful place in the world of wrestling.
A third generational wrestler, Chavo Guerrero is a 1-time world champion, a 6-time cruiserweight champion, and a 2-time world tag team champion with his uncle Eddie Guerrero.
Under the guidance of his uncle, Eddie Guerrero would constantly try and influence Chavo into winning matches through cheating. Later, Chavo would bulge into his uncle's policies and began winning matches at cost.
With his uncle, the duo would win the World Tag team championship twice under the name, Los Guerrero.
Because of his accomplishments as a wrestler, Chavo makes it into our top 5 greatest Mexican wrestlers list.
4. Mil Mascaras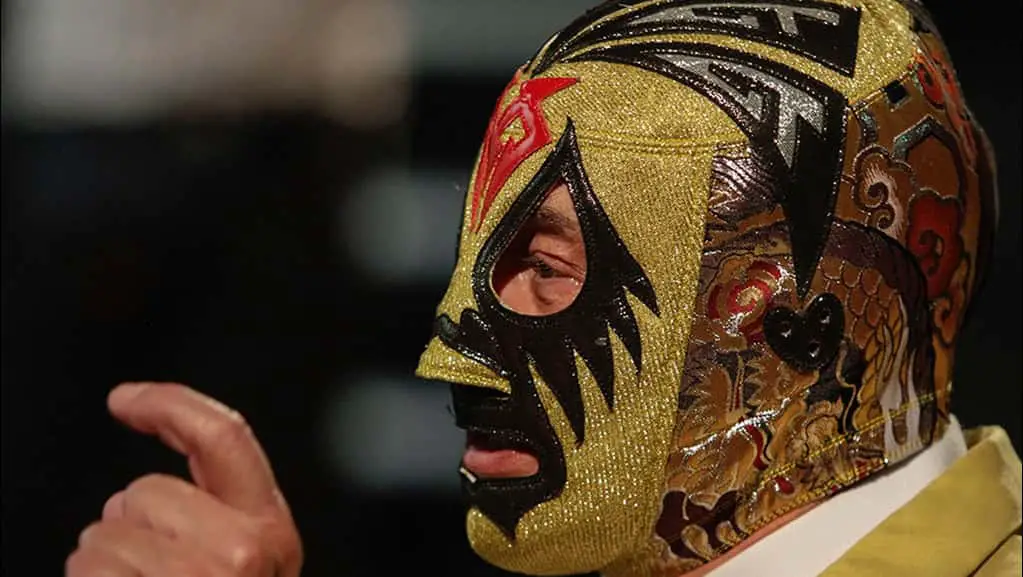 One of the "big three" Mil Mascaras is an icon and one of the first three Mexican wrestlers to put Lucha Libre on the international map. Other members of the "Big Three" include Blue Demon and El Santo.
Prior to becoming a professional wrestler, Mil Mascara was a box office sensation with more than 20 movies under his name.
His popularity in the film industry would play a bigger role in Mascara's rise to stardom. Being a luchador, Mascara always wore a mask during his in-ring appearances.
While WWE never signed Mil Mascaras, the company would induct him into the hall of fame in the year 2012 for his contribution to the world of professional wrestling.
3. Rey Mysterio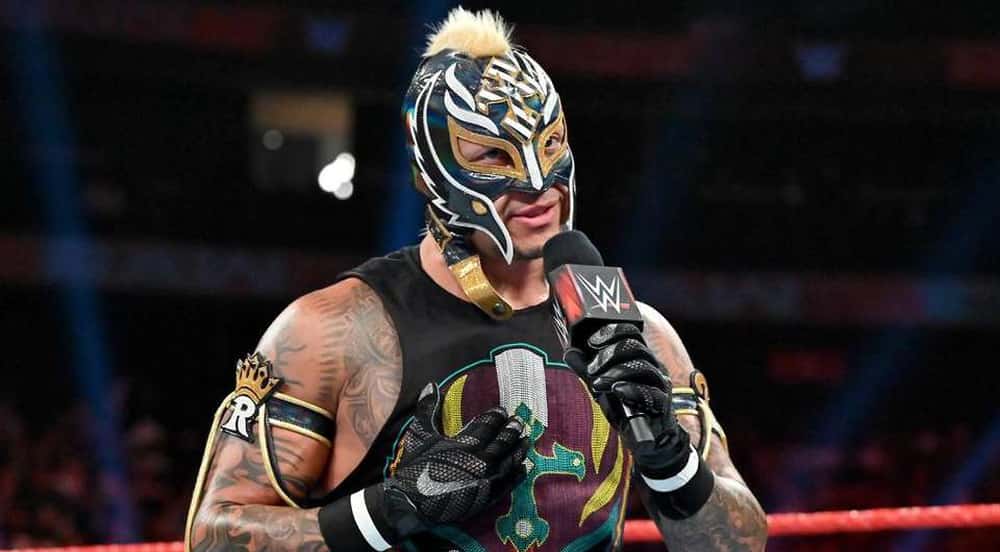 The master of the 619 Rey Mysterio is a wrestler who holds wins against wrestlers twice his size including giants like the Big Show. While he does not have an athletic build, Rey Mysterio's technical ability and swiftness saw him become one of WWE's biggest stars.
Though Rey Mysterio got stuck at the mid-table throughout his career, he would later get the spotlight that he rightfully needed.
His feud with fellow cruiserweights such as Juventud Guerrera at WCW would contribute to Mysterio's growth and acceptance in the United States.
Born in Chula Vista, California, Rey Mysterio began professional wrestling at the tender age of 14. He would later in AAA back in Mexico before moving back to the US and joining the ECW brand.
At WCW Rey Mysterio played a crucial role in popularizing the Lucha Libre style of wrestling. Rey Mysterio's contribution to wrestling would also see him kick-start the rise of the cruiserweight division.
2. El Santo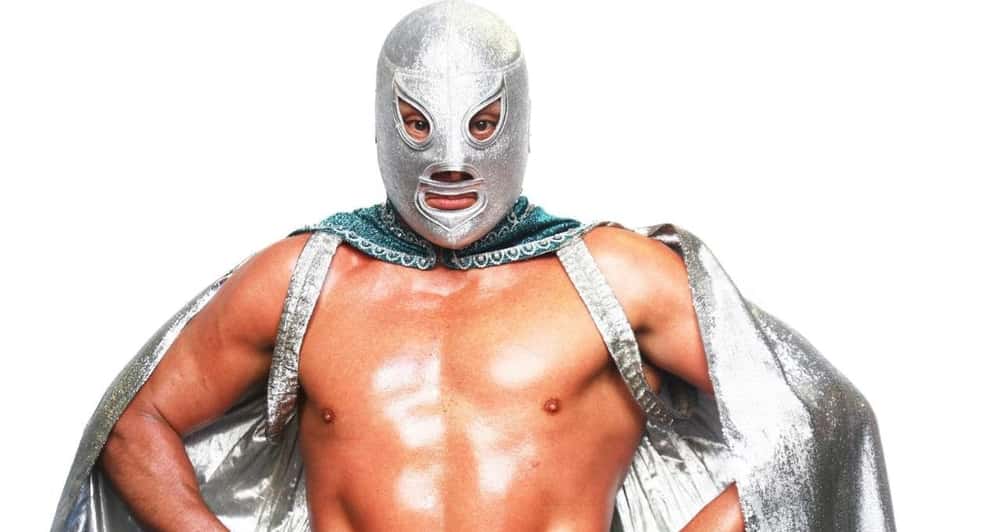 A master of grappling, El Santo was the biggest name in the world of wrestling back in the '40s and '50s. As a matter of fact, many pundits and wrestling promotions including the WWE pointed out that his influence was much bigger than that of Stone Cold and Hulk Hogan combined.
During his wrestling career, El Santo would be a part of several jaw-dropping rivalries with various wrestlers including Blue Demon.
Several years later, El Santo would team up with Eddie Guerrero Sr (Eddie Guerrero's father) to form La Pareja Atomico. The duo would become one of the most dominant stables in pro wrestling such that they never lost a single match.
After retiring from the squared circle, El Santo would pursue another career, acting.
A pop culture icon and one of the greatest Mexican wrestlers, El Santo's silver mask always stood out. Because of this, many people back in Mexico referred to him as El Enmascardo de Plata or simply, the Man with the Silver Mask.
A real-life hero, El Santo got into feuds with other legendary wrestlers such as Blue Demon.
1. Eddie Guerrero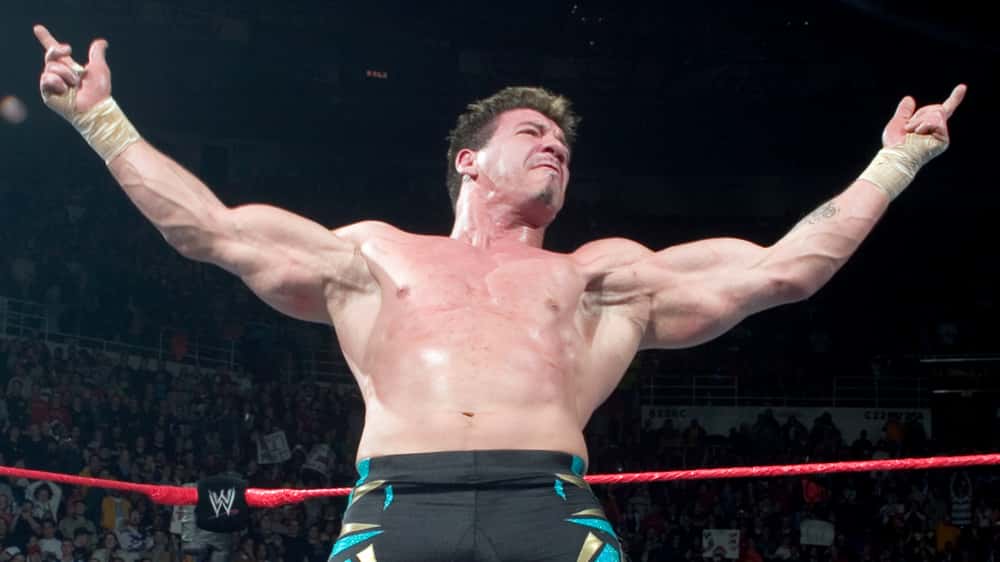 Widely remembered for his mantra of lie, cheat and steal, Eddie Guerrero is the greatest Mexican wrestler of all time. While his sudden death brought an end to an illustrious wrestling career, Eddie Guererro remains the greatest Mexican wrestler to date.
Born in El Paso, Texas Eddie Guerrero came from a renowned wrestling family that produced several other respected wrestlers.
As a professional wrestler, Eddie Guerrero made a name for himself in various wrestling stables including WWE, WCW, and ECW.
The Latino Heat was quite crafty in the ring and would go to any lengths just to win the match. After his brief stint at WCW, Eddie Guerrero together with his three friends Chris Benoit, Perry Saturn, and Dean Malenko would join WWF.
At WWF, these three would join forces and form the Radicalz. At the WWF, Eddie would win his first titles, the Intercontinental Championship, and the European Championship.
He would later win the world tag team championship titles with his nephew Chavo Guerrero.