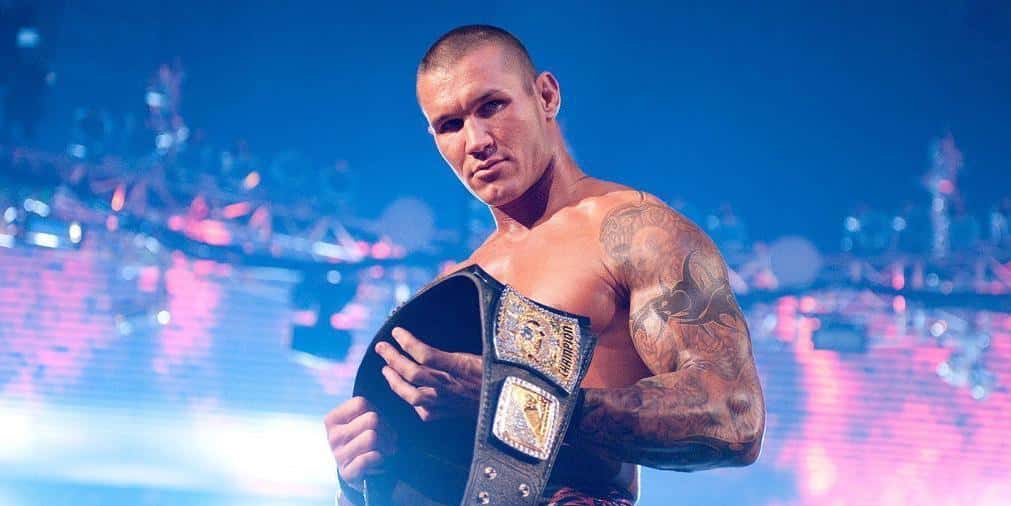 Randy Orton: WWE Salary, Net Worth, Early Life, Family
Last updated on May 8th, 2022 at 11:19 am
One of the most decorated superstars in the WWE, Randy Orton is a 13-time world champion and arguably one of the greatest wrestlers to ever step foot in the squared circle. A versatile performer, Randy Orton's successful career boils down to his exceptional in-ring ability, impressive microphone skills and his unique ability to go against all types of performers. Unlike other wrestlers in the WWE, Randy Orton's flexibility allowed the company to easily turn him heel or babyface depending on the type of opponent he was going against.
Early Life
Randal Keith Orton was born on 1st April 1980 in Knoxville, Tenessee to Bob Orton Jr. a professional wrestler and a nurse. While his father was a professional wrestler, both his parents tried to convince their son to stay away from wrestling considering they knew the hardships that came with wrestling. Moreover, his father also warned him that ring life meant spending time away from your family.
Orton graduated from Hazel Wood Central in 1998 as an amateur wrestler and immediately enlisted for the marines. However, a year later, he would be prosecuted before being discharged from the base after disobeying a direct order from his superior. In 2001, Randy Orton would make his professional wrestling debut in St. Louis, Missouri with MMWA.
Is Randy Orton a Nice Guy?
Unlike his villainous wrestling character, Randy Orton is a nice guy in person. While many pundits and critics may not agree with this, Randy Orton has changed over the years thanks to his daughter, son and wife. As a wrestler, Randy Orton always went an extra length in ensuring that fellow wrestlers can shine and get the spotlight that they truly deserve.
Wrestlers like mark henry, Christian, Wade Barrett and Cody Rhodes all became more accomplished superstars thanks to their storylines with Randy Orton.  Moreover, Randy Orton is extremely close with fellow superstar John Cena, a wrestler many of whom believed are sworn, enemies.
However, there are instances when Randy Orton had no option but to protect himself and other wrestlers. One incidence that many wrestling fans will remember was when a fan climbed over the WWE railings and in the process ended up interfering with Randy Orton's matches. The result, a kick from Randy Orton.
Who is Randy Orton's Brother?
Nathan "Nate" Orton is Randy Orton's younger brother. Unlike Orton who is a professional wrestler, Nathan Orton took on a completely different career. Nathan Orton is a stand-up comedian currently based in Brooklyn, New York and the founder of Nathan Orton Comedy. Standing at 6'1 Nathan Orton holds a close resemblance to his elder brother Randy Orton.
Prior to becoming a stand-up comedian, Nathan Orton tried out MMA. However, he would later discover that he loved comedy more. Currently, Nathan Orton has an estimated net worth of about $1.2 million. While he is not married, Nathan is in a serious relationship with his girlfriend.
Who is Randy Orton's Dad?
Randy Orton is the son of Bob Orton Jr., a renowned wrestler, who wrestled under the moniker Cowboy. Like Orton, Bob Orton Jr. wrestled in the WWF for more than 8 years. While Bob Orton Jr. was not able to attain the level of success that his son did, his WWF resume is quite impressive. Within his first year with the promotion won a titles match via a count-out. However, Bob Orton Jr. could not become the new World Heavyweight champion as the title can only change hands via pinfall or submission.
Many wrestling fans back then will remember Bob Orton Jr. for wrestling in some of his matches with a cast on and for his long feud with Jimmy Snuka. As expected, Bob Orton Jr. would constantly strike opponents with the cast when the referee was not looking or distracted. After his stint with the WWE, Bob Orton Jr. would join NJPW and ultimately WCW. In 2005, WWF inducted Bob Orton Jr. into the Hall of Fame
How Did Randy Orton and Kim Meet?
Randy Orton met his wife, Kimberly Kessler during a WWE session in New York in 2014. For quite a long time, Kimberly has always been a fan of Orton way before they began dating, a fact that even her family members admitted. In an interview with Renee Young, on WWE's Network Unfiltered with Renee Young, Kim admitted that she always felt a deep connection with the WWE superstar, even before meeting the Orton.
Orton and Kessler finally met in 2014, both coming from the previous relationships. Orton has a daughter, Allana Marie Orton who he has a tattoo of while Kim has three boys who go quite well with Randy Orton.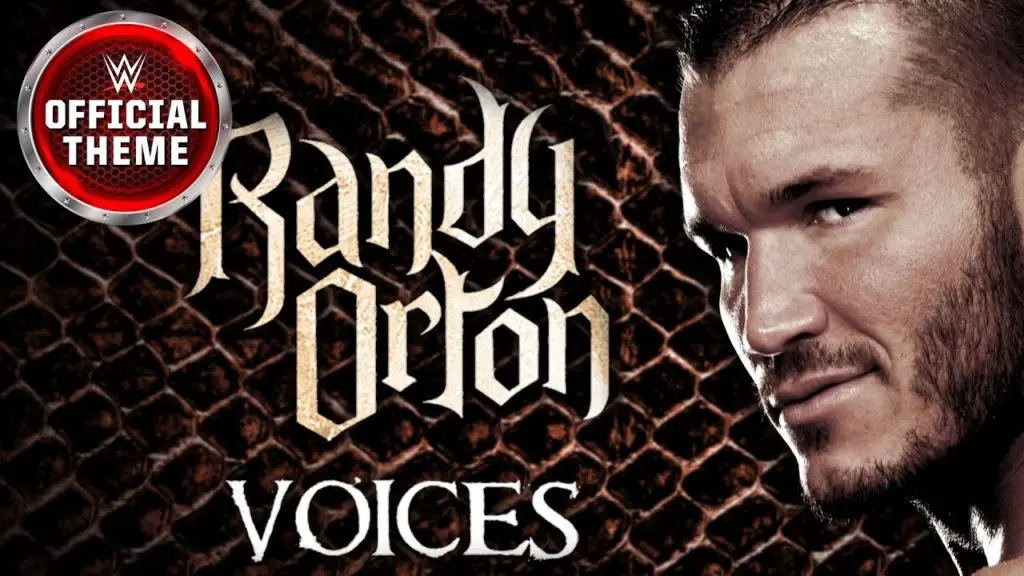 Who Sings Randy Orton's Entrance Song?
R4ev Theory member, Rich Luzzi is the artist behind Randy Orton's infectious entrance song. The song "Voices" was part of the album titled Voices licensed and produced by the WWE. Although many people believed that the song "Voices" was just but another song created by the WWE, it was later revealed that the song was specifically made for Randy Orton.
In a bid to get inside the mind of the legend killer, lead singer Rich Luzzi, had to stay with Randy Orton for close to a week. The brief stay with Randy Orton allowed Luzzi to get into the mind of The Viper, a wrestler who he came to learn did not have any type of control over his environment or actions. While all the songs in the album "Voices" were produced by Jim Johnson, it's only one song that "What's Up? that was written and performed by R-Truth.
Who is Randy Orton's Best Friend?
John Cena. Randy Orton and John Cena have been close friends for many years. As a matter of fact, their friendship began back in the early 2000s at Ohio Valley Wrestling. The two would eventually graduate to WWE's main roaster at almost the same time. With the WWE, John Cena and Randy Orton would go on and have what is undeniably one of the best rivalries in sports entertainment with Randy Orton playing the heel while John Cena becoming the face.
In an interview with Corey Graves, Randy Orton was quick to point out that John Cena played a pivotal role in his WWE career. As a matter of fact, he got to learn a lot from John Cena, especially when it came to listening to the fans something that Randy Orton clearly struggled with. On twitter, Randy Orton was among the first people to push for a John Cena Wrestlemania match way after Cena left the company. On the other hand, Cena has on many occasions reiterated that Randy Orton is his best friend from back in the days.
Randy Orton Net Worth
WWE Salary and Endorsements
Being a main eventer, Randy Orton earns a basic salary of $1.2. Million annually. Apart from the base salary/downside guarantee, Randy Orton also earns additional income from PPVs appearances, royalty bonuses and commissions from merch sales bringing his total income to about $3 million. His total income with WWE is quite impressive considering the fact that he has a lesser schedule compared to other wrestlers in the WWE.
In addition to his impressive WWE salary, Randy Orton like other veteran and main event wrestlers in the WWE also gets to enjoy other perks including first-class air tickets, 5-star hotel bookings and a personal chauffeur all catered for by the WWE. Apart from wrestling, wrestling, Randy Orton also earns from movie appearances considering he has appeared in various films including Long Shot, 12 Rounds and The Condemned 2.
What is Randy Orton's Net Worth?
Being one of the richest WWE superstars, Randy Orton has a net worth of $12 million. While he's overall net worth has reduced by about $3 million, Randy Orton still remains one of the richest wrestlers in the world. Like other superstars in sports entertainment, Randy Orton enjoys a rather lavish lifestyle.
After selling his previous home in St. Charles, Missouri for an approximated $775, 000, Randy Orton went ahead and bought a new home that is valued slightly higher than his previous residence. The old property consists of hardwood floors, contemporary fixtures and a living space of approximately 2,600 sq. ft. T
The new mansion consists of a billiards room, workout room, fitness room, media room and a three-car garage. Unlike many WWE superstars, Randy Orton is not that big on cars and thus he only owns a few including a Hummer 3 Dub. Apart from owning a fully customized Hummer 3 Dub, Randy Orton also owns a private jet that he shared in May 2020 on his Instagram account.
Randy Orton Movies
| | | |
| --- | --- | --- |
| Year | Movie | Role |
| 2011 | That's What I Am | Ed |
| 2013 | 12 Rounds 2 | Nick Maloy |
| 2015 | The Condemned 2 | Will Tarner |
| 2016 | Countdown | Himself |
| 2019 | Longshot | Chris Brooks |
| 2020 | Changeland | Martin |