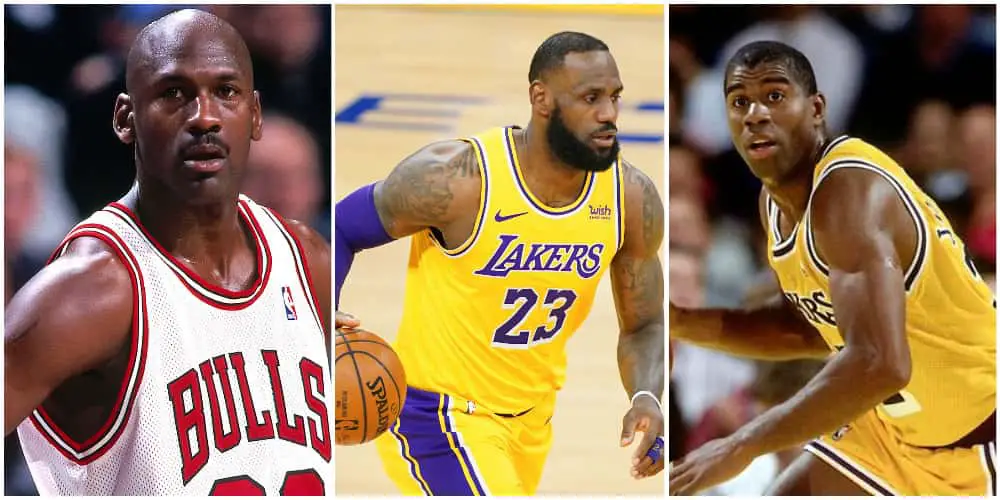 The 10 Greatest NBA Players of all time
Last updated on May 8th, 2022 at 11:11 am
Over the years, we've seen arguments on who is the greatest player of all time. While the greatest era goes to the 80s, the GOAT debate appears to have no end.
Although many NBA fans consider Michael Jordan to be the undisputed Goat, there are those who feel and believe that LeBron is the greatest of all time. On top of that, many pro-Lebron analysts and NBA fans feel that LeBron faced much tougher competition in the finals.
On the other hand, pro-MJ analysts and fans believe that Jordan played in one of the toughest eras in NBA history. 
Other groups of fans and analysts believe that Larry Bird, Kareem Abdul Jabbar, and Bill Russel should also be in the greatest player conversation. When compiling this list, we not only considered the era but also the competition within the league, MVP awards, and championship rings. 
With that said, let us look at the 10 greatest NBA players of all time.
10. Charles Barkley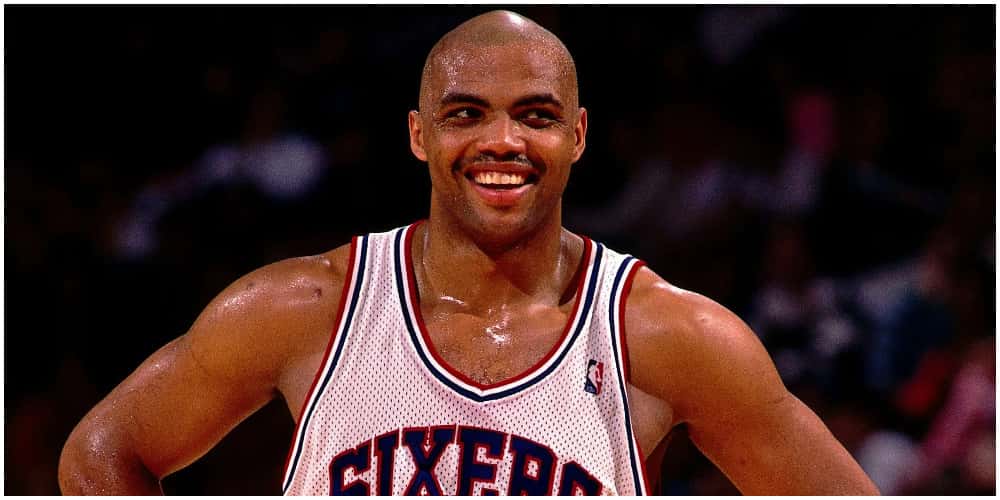 One of the most underrated players in NBA history, Charles Barkley was a force to reckon with on both ends of the court. Despite the fact that Barkley was listed as 6'6, he was close to 6'4 and dominated players with ease especially those who were taller than him.
Unlike similar-sized players, Charles Barkley played as a power forward, with NBA.com naming him as the biggest anomaly in the history of the game. 
While he never won an NBA championship or NBA's MVP award, Charles Barkley still managed to make a name for himself as one of the game's greats. In 1990, Barkley averaged 25.2 points, and 11 rebounds per game, which saw him finish second in the regular season MVP race, behind Magic Johnson.
The year that followed, Charles Barkley was named NBA All-Star's MVP as he led the eastern conference with 17 points and 22 rebounds. 
Unlike most players on this list, Charles Barkley had a whole new approach to the game, the rough and tumble style that saw him named one of the most aggressive players in NBA history. Most NBA coaches admired Barkley's aggressive and impressive rebounding style. 
10. Steph Curry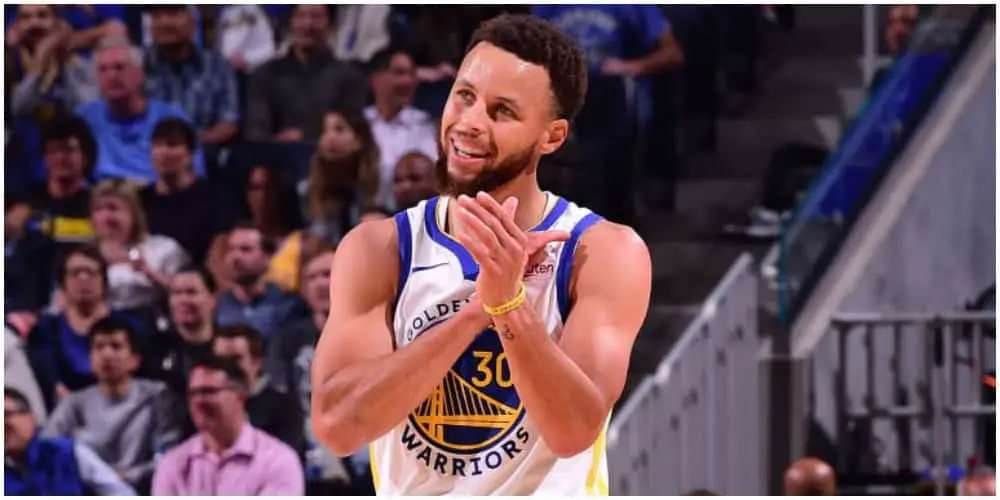 If there is one player who forced many NBA teams to change the way they play defence then it has to be Stephen Curry. Steph Curry's ability to sink 3's from anywhere on the court including mid-court made him one of the best 3 point shooters in the NBA.
Despite being midway through his NBA career, Steph Curry has already won 3 NBA Championship awards and two finals MVP. 
Apart from being an effective scorer off the ball, Steph Curry also has great handles that are second to none in the NBA. His ability to weave through defences gives him an edge over other NBA players. Curry's influence and impact on the Golden State Warriors cannot be understated.
During the 2019-2020 season, Steph Curry suffered a string of injuries that saw him out for a bigger part of the season. With Curry out, The Golden State Warriors struggled both offensively and defensively. 
9. Kevin Durant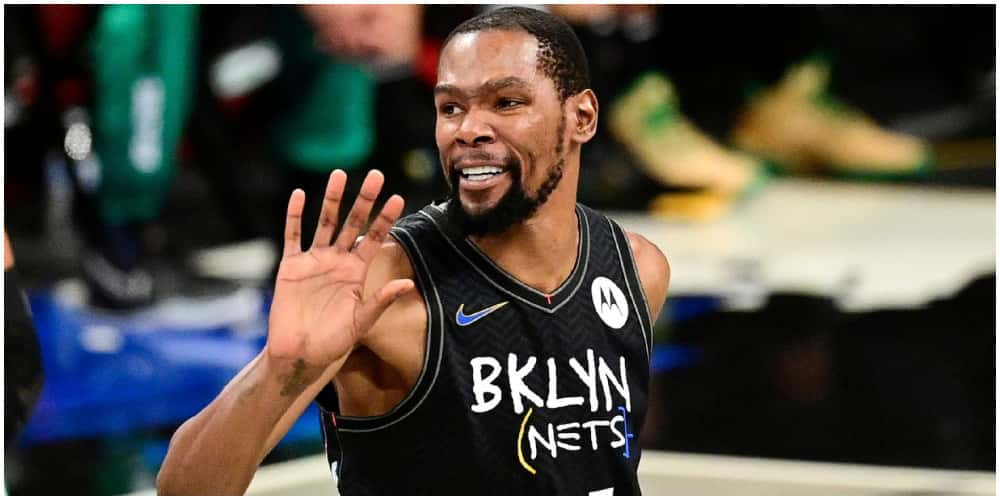 Despite being one of the most criticized players in the NBA, Kevin Durant still remains to be one of the greatest scorers the NBA has ever seen. Apart from winning three scoring titles, Kevin Durant has also won the NBA best player award,  two NBA finals MVP awards as well as two NBA championships.
A lethal scorer, Kevin Durant is lethal with the ball in their hands regardless of where he is on the basketball court. 
As of 2021, Kevin Durant has an average of 27.4 ppg throughout his entire NBA career which is 5th in NBA's history. Nonetheless, despite being one of the best players we've seen in recent years, his decision to join an already championship-winning team did not sit well with many NBA fans and analysts.
In addition, there are also those who have argued that most of Kevin Durant's game points always come from the free-throw line.
All in all, despite the criticisms, one thing remains certain, Kevin Durant is still and will always be one of the greatest NBA players of all time. 
8. Kobe Bryant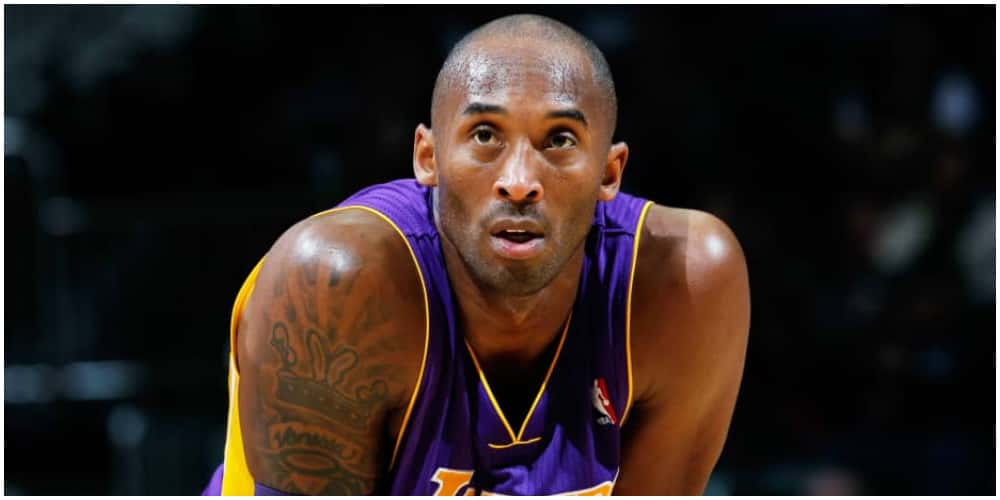 If there is one player who matches Michael Jordan in all aspects then it has to be Kobe Bryant. Apart from the championship rings, Kobe Bryant also has the post-season success and in-court skills to back it up.
Moreover, his ability to read plays and score at will made him one of the most lethal players in the NBA. No one could ever forget Kobe Bryants legendary 81 point game, which was termed ad the greatest individual performance in the NBA.
Unlike most players on this list, Kobe Bryant had a limited cast that featured very few stars. He did not have Scottie Pippen or Kyrie Irving to back him up.
As a matter of fact, Kobe played with only one player who appears in the top 50 list of the NBA and that's Shaquille O'Neil.
This is indeed what separates Kobe from the rest.
7. Wilt Chamberlain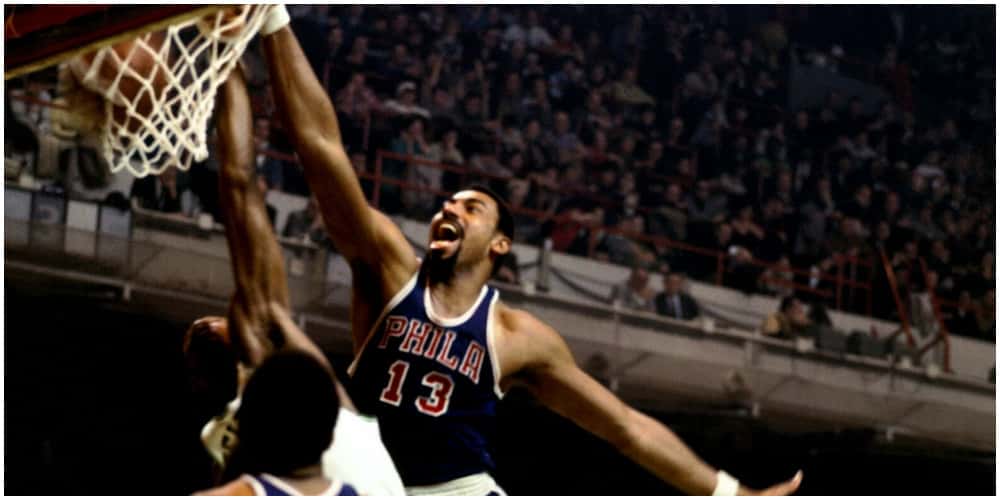 Considered to be one of the most complete players, Will Chamberlain was a force to reckon with. Apart from size, Wilt Chamberlain also had speed, offensive, and defensive skill sets.
While many people argue that the great numbers Wilt Chamberlain put were a function of his era, there is no taking away from how great he was.
By the end of his career, Wilt Chamberlain had accumulated 11 rebounding titles, 7 scoring titles, and 4 MVP awards
Moreover, Wilt had also made history by becoming the first player in the history of the game to score 100 points in a single game.
Chamberlain's impressive run does not end there. In 19.., Wilt Chamberlain also made history by becoming the first centre to win a scoring title.
Despite playing for more than 11 years, Wilt Chamberlain has never been fouled out of a game.
6. Magic Johnson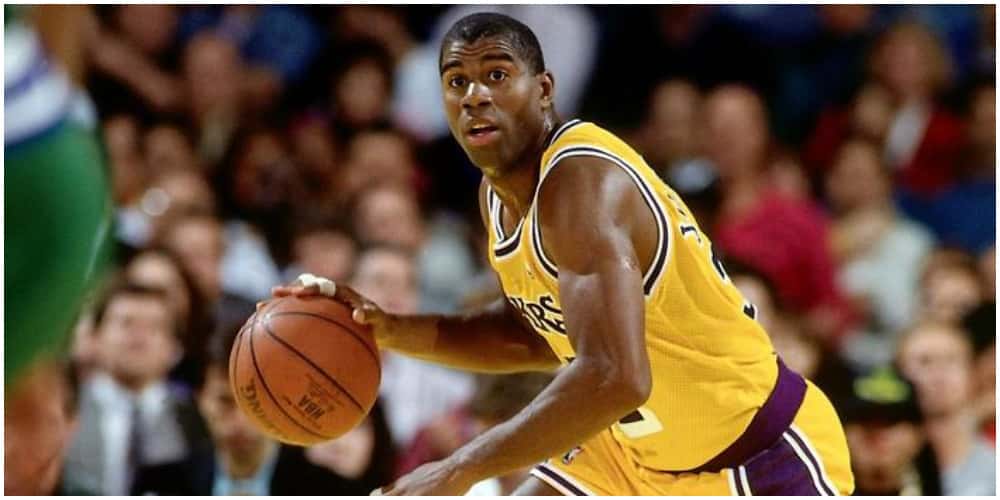 For a man his size, it's quite hard to imagine that Magic Johnson could move with such high speed as he did on the basketball court. However, it's not Johnson's speed that made him one of the greatest NBA players.
It's his impressive court vision, in-game IQ, and ability to make his teammates look better that makes him an all-time great.
A five-time NBA MVP, Magic Johnson averaged 19.5 ppg and an impressive 11.2 assists throughout his illustrious 13-year NBA career. Unlike most NBA players, Magic Johnson was a player who was not obsessed with individual stats but rather making his teammates better and winning games.
While Magic Johnson often distances himself from the greatest NBA player conversations, he still remains one of the best players the game has seen.
Just like Lebron James, Magic Johnson was an all-around player that could easily play any position on the basketball court. With the LA Lakers, Magic Johnson led the team to five NBA titles, in the process winning four finals MVP awards.
Moreover, his ability to close games made him one of the most respected and lethal players in the league during his playing days.
5. Larry Bird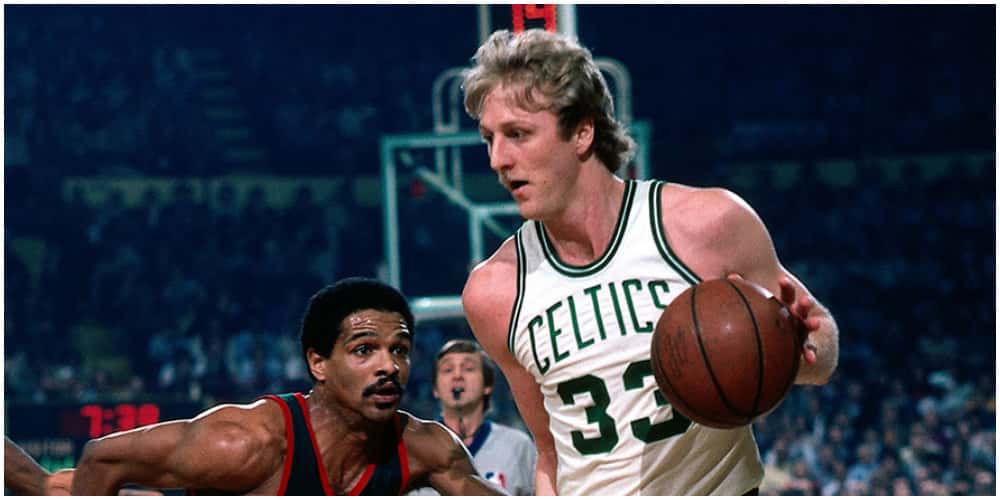 One of the best forwards that the NBA has ever seen, Larry Bird not only achieved immortality as a basketball player but as a coach as well. Just like Magic Johnson and Lebron James, Larry Bird was a player who made everyone around him look good with his uncanny pass and the ability to read the game. 
In addition to his passing brilliance, Larry Bird could also jump extremely high and had precision shooting.
Before Larry Bird signed with the Boston Celtics, the Celtics were a bottom-table team that had just managed to win 29 games and lost 53 in the previous season. With the introduction of Larry Bird, the team immediately became a title contender after winning 61 games and losing 21 during Bird's rookie season.
From the get-go, it was quite clear that Larry Bird was not only a team leader but was also destined to become one of the greatest players in the NBA.
Larry Bird's encounters with Magic Johnson were quite intriguing such that it helped transform the NBA from a regular pro sport into one of the biggest leagues in the world. More and more people began watching the game of basketball.
Unlike most players who came after them, both Larry and Johnson proved to be of a different calibre of players. Instead of chasing individual stats, Larry Bird and Magic Johnson transformed the game into a team sport. By the end of his career, Larry Bird had received 3 consecutive MVP awards and 2 final MVP.
4. Bill Russel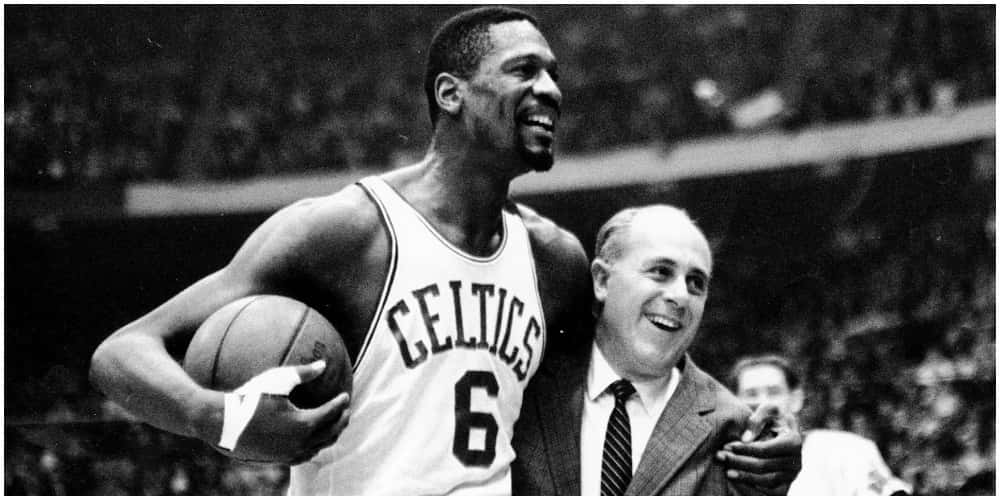 Regarded as the greatest champion in sports, Bill Russell's 11 NBA championships in just 13 seasons is not only impressive but also quite unfathomable. Throughout his illustrious NBA career, Bill Russell averaged 15 points per game, 22.4 rebounds, and 4.3 assists. 
In addition to these accomplishments, Bill Russel also won 5 regular season NBA MVP awards, an Olympic gold medal, and 12 all-star appearances.
Like most players on this list, Bill Russel's game IQ was on another level. Because of his on-court brilliance, Bill Russel often took control of games via the defensive backboards. 
A master of blocking shots, many NBA players back in the 60s had a difficult time executing shots when Russel was on the defensive end. 
While Bill Russel was declared to be the greatest NBA player of all time back in the '80s, many people believe that Michael Jordan managed to overtake him from the top spot.
Moreover, many people argue that despite leading in championships won, Bill Russel played in an era when there were fewer NBA teams, 10 to be precise. This meant that, unlike today's game, basketball back in the 60s was less competitive as it drew talent from a smaller pool of players.
 Moreover, players back in the 60s also played fewer playoffs games and had way shorter NBA seasons.
3. Kareem Abdul Jabbar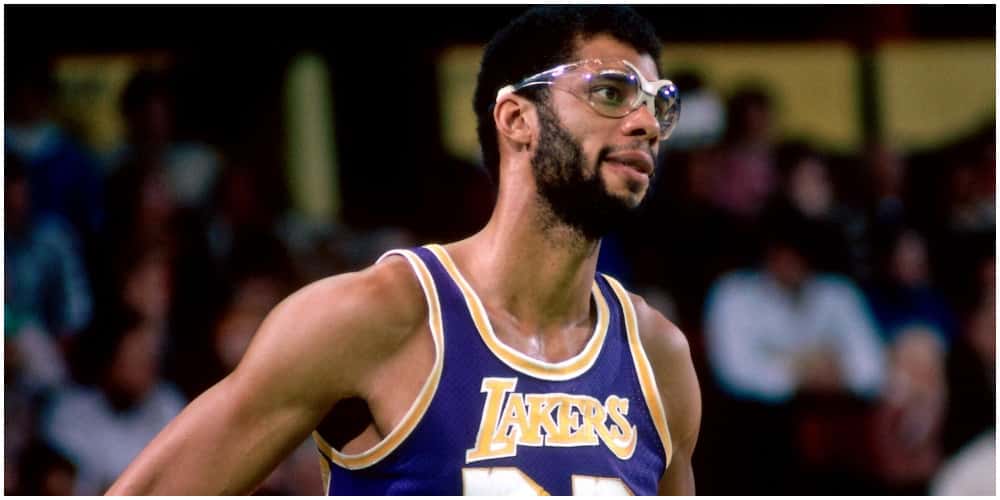 One of the greatest big men to ever play the game, Kareem Abdul Jabbar will always be remembered for his role in revolutionizing the hook shot. While we've seen some amazing shots over the years, we've yet to see a more effective shot than Kareem's, especially during crunch time. 
It's Kareem's Abdul Jabbar scoring prowess that saw him become one of the league's top scorers amassing more than 38,000 points in his illustrious NBA career.
Moreover, because of the effectiveness of his skyhook shot, many NBA teams often resorted to either poking him in the eye. As a way of protecting his eyes from the opposing teams, Kareem Abdul Jabbar began wearing goggles. 
Just like Michael Jordan, Kareem Abdul Jabbar managed to win 6 NBA championships. Moreover, he also won 6 NBA MVPs awards, which is one more than Michael Jordan. 
By the end of his illustrious NBA career, Kareem Abdul Jabbar was ranked as the leader in points scored, 3rd in rebounds collected, and 3rd in blocks.
2. Lebron James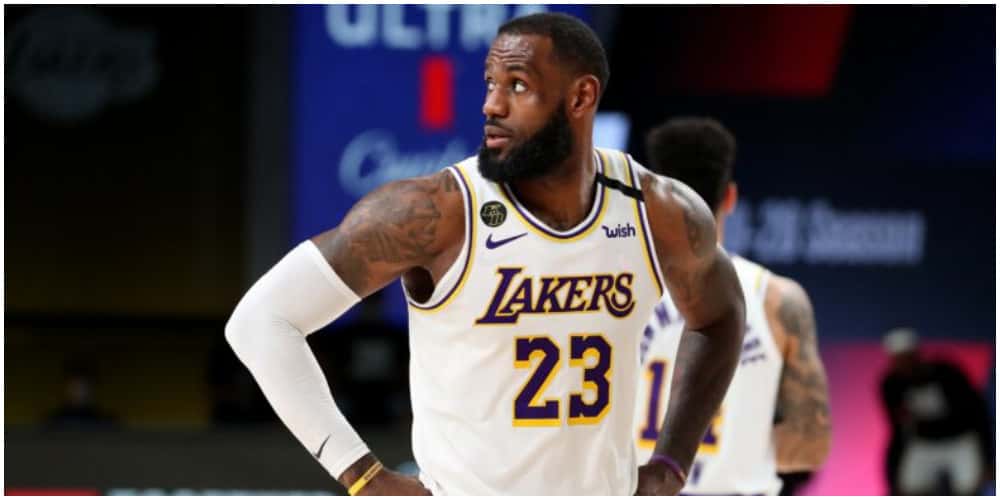 If there is a player who has come close to dethroning Michael Jordan from the top stop then it has to be Lebron James. Over the years, the kid from Akron has shown the entire NBA universe that he is not just another player. 
His durability in the league, ability to read the game, and dominate opposing teams have made him a force to reckon with. 
For more than 15 seasons, Lebron James has been at the top of his game, making it into the league's top five list in all the seasons. While Stockon was equally durable, he only ended up finishing without a single league title. 
Despite being past his mid-thirties, Lebron James is still considered to be one of the greatest NBA players of all time. Even though he has no defensive title under his name, Lebron James has shown time and time again that he can dominate both ends of the floor when he needs to. 
Like Jordan, Lebron James took time to settle in the league with his first few years in the league characterized by a poor shooting form. However, as time went by Lebron James slowly morphed into one of the most dominant players. 
1. Michael Jordan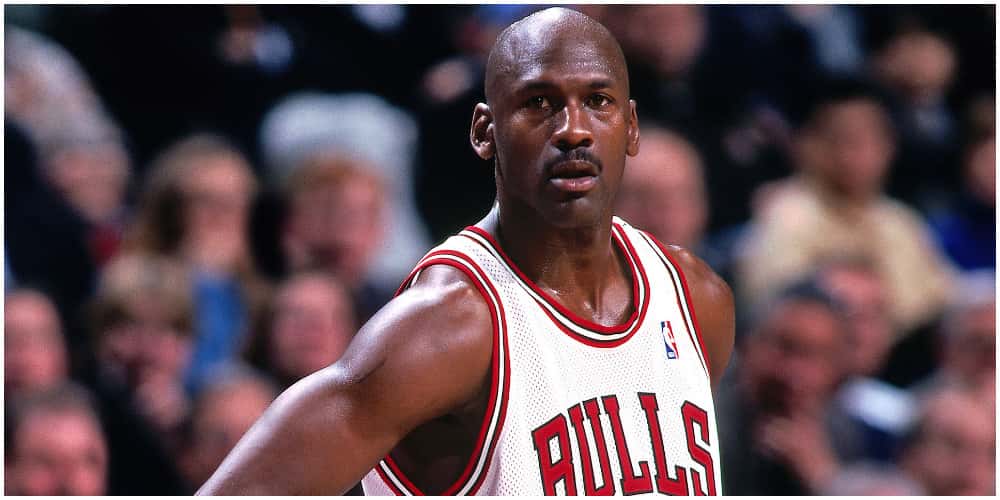 With more than 10 scoring titles, 5 NBA MVP awards, and 6 NBA Championships, Michael Jordan is the greatest basketball player of all time. Apart from these achievements, Michael Jordan also went ahead to win 6 finals MVP, a feat that no other NBA player is yet to accomplish. 
Although his NBA career began at a slow pace, Michael Jordan ultimately transformed into one of the most all-around players that the league was yet to see. 
During his early years in the league, Jordan struggled against the Larry Bird-led Boston Celtics and the Bad Boys of Piston. Apart from being an elite scorer, Jordan was also a defensive juggernaut, winning the defensive player of the year on two separate occasions. 
Unlike many other greats on this list, it's Michael Jordan's ultra-competitiveness that separated him from the rest. In other instances, his competitiveness often led him into trouble with other players and officials. 
While there were plenty of doubters and naysayers, Jordan used this to only push himself beyond boundaries, but also prove that he was truly one of the best. 
Even though there are other players such as Wilt Chamberlain who might have more NBA titles than Jordan, it's Jordan's all-aroundness, lethalness, and competitiveness that makes him the greatest NBA player of all time.