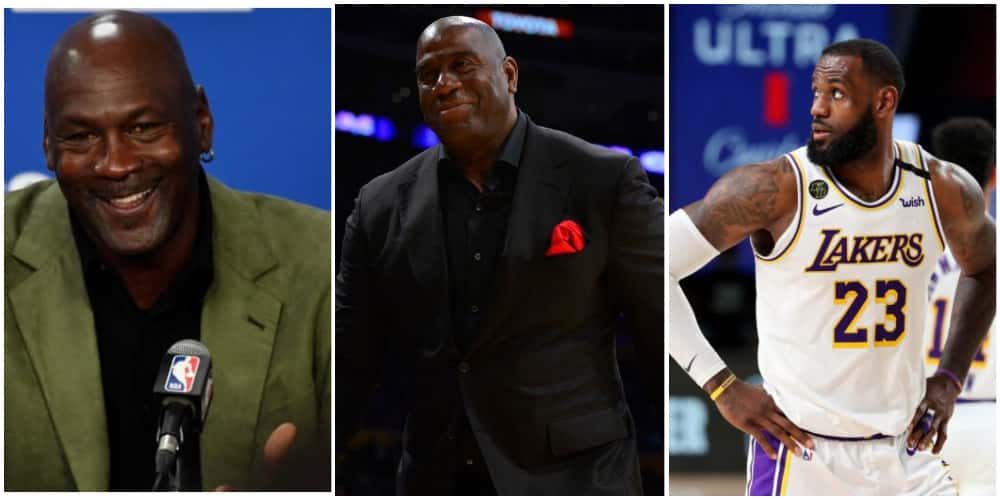 The 10 Richest NBA Players Of All-Time
Last updated on May 8th, 2022 at 11:27 am
Professional NBA players have always had one of the most lucrative deals in sports entertainment. Moreover, unlike the NLF, MLB, or NHL, the minimum salary for an NBA player is almost twice that of any other league in the world.
Nonetheless, from what we've seen over the years, most of the richest NBA players do not rely entirely on salary as their main source of income. 
Many of the richest players are financial geniuses, and in other instances have a team of highly experienced financial advisors around them. These teams of financial advisors often advise them on what to invest in and what deals to pass.
From what we've seen over the years brand deals and endorsements are an integral part of a professional player's financial success. From Michael Jordan to Lebron James to Kevin Durant, all these players generate enormous amounts of cash off the court. 
For instance, in the financial year 2020, Lebron James made more than $65 million off the court in comparison to his NBA salary of $37 million. That said, let us look at the 10 richest NBA players of all time. 
10. Dwayne Wade: $170 Million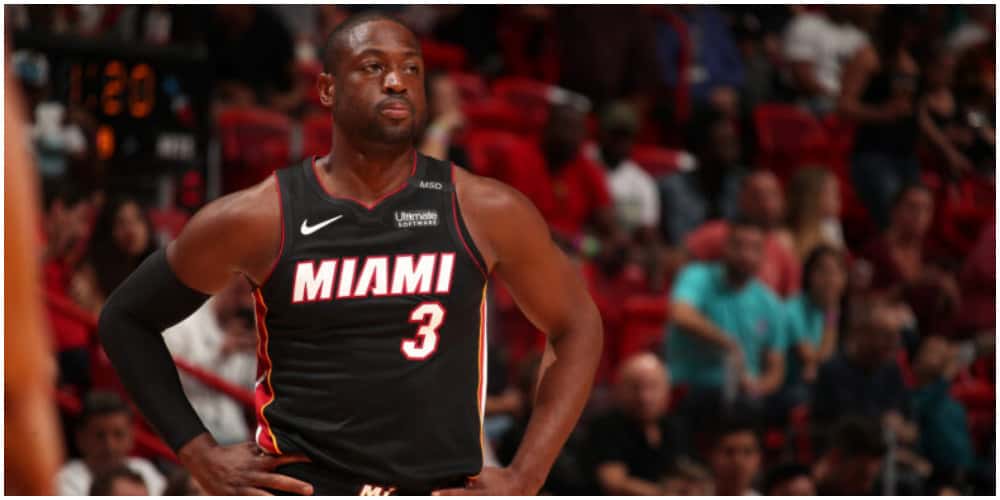 One of the best shooting guards in the NBA, Dwyane Wade's ability to read the play and shoot the ball made him one of the highest-paid NBA players of all time. A three-time NBA champion Dwyane Wade became a Miami Heat legend by winning the 2006 NBA Finals MVP.
Unlike most players on this list, Dwyane Wade's net worth mainly comes from his MBA salary. By the end of this illustrious 16-year career, Dwyane Wade had made an estimated 196 million dollars. 
In his first season with the Miami Heat as a rookie, Dwyane Wade earned an estimated 2.6 million dollars. After only being with the Miami Heat for three years, Wade led the team to its first-ever NBA championship.
However, despite having a rather impressive season, Dwayne Wade only made 3 million dollars. In 2006, Dwyane Wade signed a new contract with the Miami Heat that was worth 43 million dollars.
This meant that by his fifth season with the Miami Heat Dwyane Wade was making more than 13 million dollars. 
10. Kevin Durant: $170 Million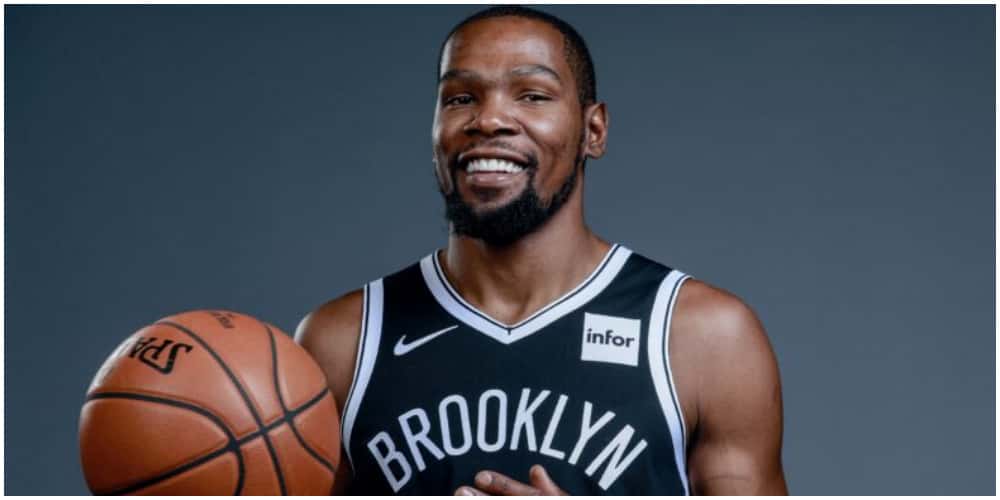 Arguably one of the best scorers of all time, Kevin Durant has always been a force to reckon with in the NBA. Despite his extremely tall body frame, Kevin Durant's ability to handle the ball, shoot and execute lockdown defense made him one of the most sought-after players in the NBA.
As of last season, Kevin Durant was one of the highest-paid players in the NBA earning an impressive 43 million dollars per year.
Apart from his NBA salary, Kevin Durant also makes a sizable amount from Brand deals and endorsements with various well-established brands. Moreover, the 6'11 player also generates plenty of income from his impressive list of investments,
In 2019, Kevin Durant penned a lucrative four-year deal with the Brooklyn Nets that was worth 164 million dollars. Like LeBron James, Kevin Durant's annual income from deals and endorsements goes beyond the $40 million mark.
Currently, KD has brand deals with various companies such as Gatorade, Sprite, Nike, NBA 2K, and many others. Through his investment company, Thirty-Five LLC, the Brooklyn Nets player has made major investments in more than forty odd ventures, worth more than $15 million.
Some of these ventures include Rubrik, Postmates, Whoop, and Robinhood.
8. Hakeem Olajuwon: $200 Million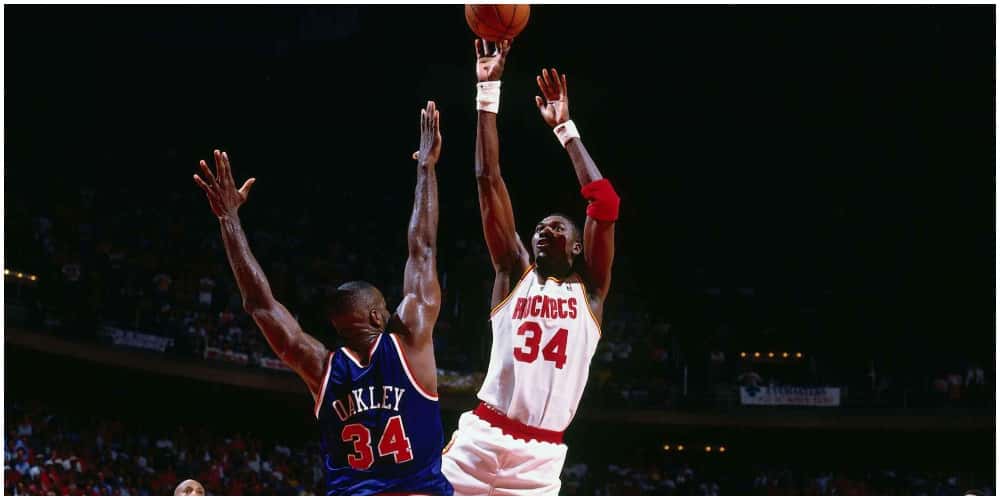 Widely remembered for his never-die mentality on the basketball court, Hakeem Olajuwon, success both as a basketball player and entrepreneur did not come by luck. Throughout his NBA career, Hakeem Olajuwon was able to generate an impressive $107 million dollars from his NBA salary alone.
As one of the biggest names in the NBA during his time, Hakeem Olajuwon was the recipient of various deals and endorsements with companies such as Spalding LA Gear.
The multi-million deal with Spaulding led to the creation of his low-budget signature line shoes that was priced at $34. After retiring from the NBA, Hakeem Olajuwon, a Nigerian native decided to start his own clothing line.
His love for fashion would see him own a colossal mansion in Clear Lake and then turn it into a boutique where he only deals with the finest brands. During his free time, Olujuwaon designs his own clothes. 
In addition to the clothing line, Hakeem Olajuwon continues to invest heavily in real estate which would explain his $200 million net worth. In 1998 Hakeem Olajuwon managed to outbid more than 10 investors, to receive a 10-year lease deal on the World Trade Center for $400K per year.
Two years down the line, Hakeem Olajuwon managed to flip the lease in a deal that was worth $10 million.
8. David Robinson: $200 Million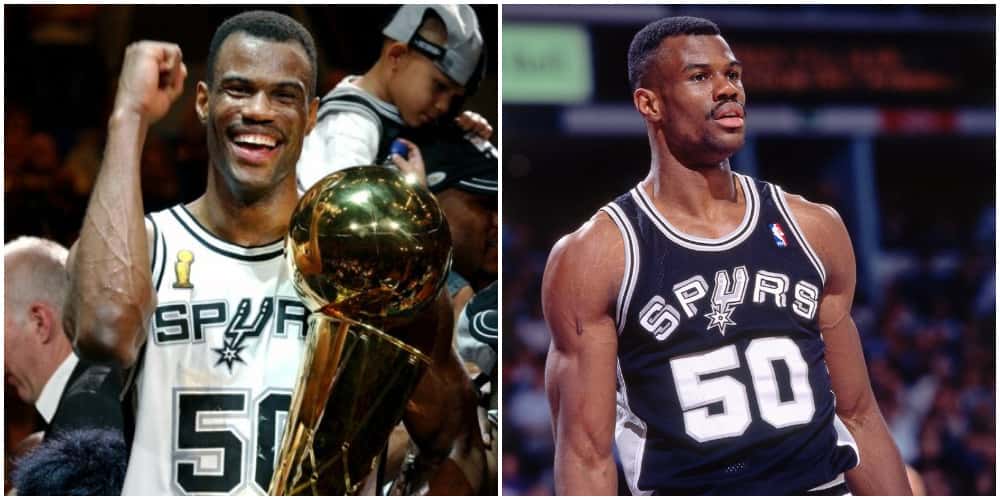 Considered to be one of the most successful centers in the NBA, David Robinson was one of the focal pieces for the San Antonio Spurs during his playing days. In his illustrious NBA career, David "The Admiral" Robinson made 10 NBA All-star appearances, won the 1995 NBA MVP, and became a two-time NBA champion.
Unlike most players in the NBA, David Robinson spent his entire NBA career with one team, the San Antonio Spurs.
Being one of the most sought-after players, David Robinson became one of the highest-paid players in the NBA. By the end of his NBA career in 2010, David Robinson had earned more than $114 million.
After retiring from the NBA, David Robinson founded Admiral Capital, a venture firm that focuses mainly on real estate deals and private equity.
As of 2019, the firm had already invested in more than 50 deals that were worth $300 million.
6. Grant Hill: $400 Million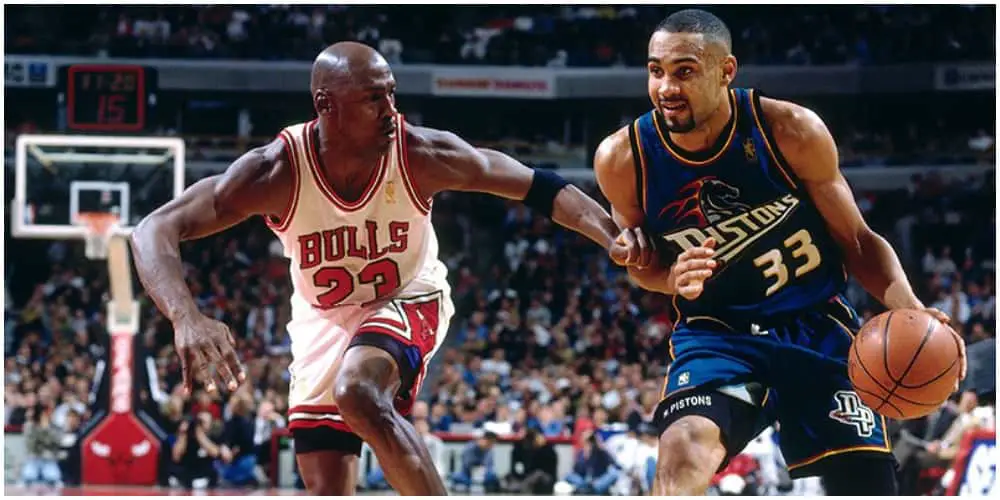 Unlike Shaq O'Neal or Michael Jordan, Grant Hill did not achieve a similar level of success nor was he as famous as most players on this list. Although the player still remains to date her full name in the NBA, Grant Hill still fell short of attaining NBA glory.
Despite being an above-average NBA player, Grant Hill still received numerous deals and endorsements from multi-billion corporations such as Sprite, McDonald's, and TAG Heuer.
After hanging his basketball boots in 2011, Grant Hill decided to start his own investment company, Shield Investment. Through venture companies, Grant Hill was able to buy shares tax and invest in other corporations which saw his net worth quadruple.
Despite being able to amass a massive amount of money, Grant Hill still remains an active member of his community and from time to time is involved in several charitable activities.
5. Vinnie Johnson: $400 Million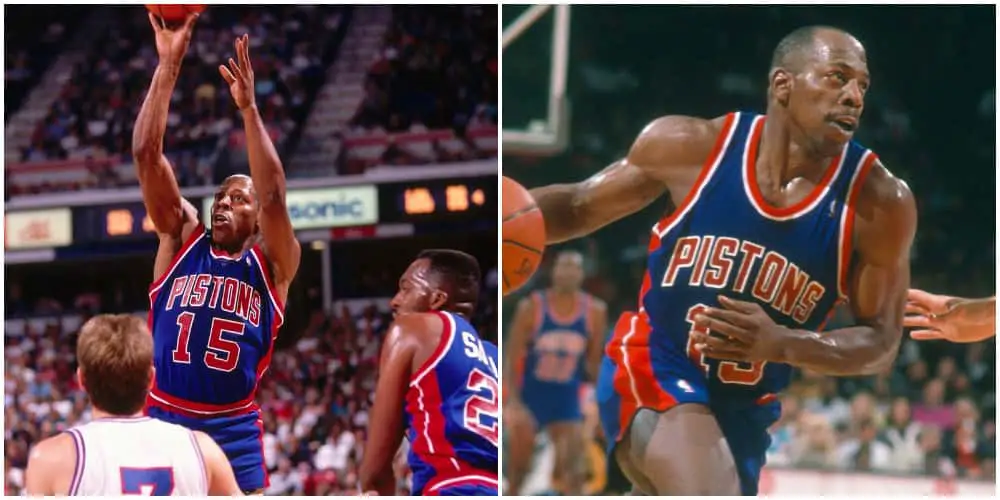 Just like Grant Hill, Vinnie Johnson was not only less famous but also earned an average NBA salary for most of his NBA career. If you were a basketball fan back in the 90s then you will remember Vinnie Johnson for his contribution as the 6th man of the year and his contribution to the Detroit Pistons championship-winning year.
In his entire NBA career that lasted for 14 years, Vinnie Johnson managed to make only $5000000, which is quite meager in comparison to the total sum made by other players such as Shaquille O'Neal or Magic Johnson. 
Throughout his illustrious NBA career, Johnson averaged 12 points and three assists per game. After calling it quits in 1995, Vinnie Johnson decided to start his own automotive company, the Piston Group. It is with the Piston group that Vinnie Johnson ultimately began to make a real fortune as his company took off from the get-go.
In just a few years, the Piston Group became the main supply company for numerous big corporations such as GM Motors, Ford, and other renowned automobile companies. 
As the company began to take off, Vinnie Johnson decided to expand the company throughout the midwest. At the moment the company generates more than 3 billion dollars per year. To this date, Vinnie Johnson continues to serve as the CEO and chairman of the company.
4. Shaquille O'Neal: $400 Million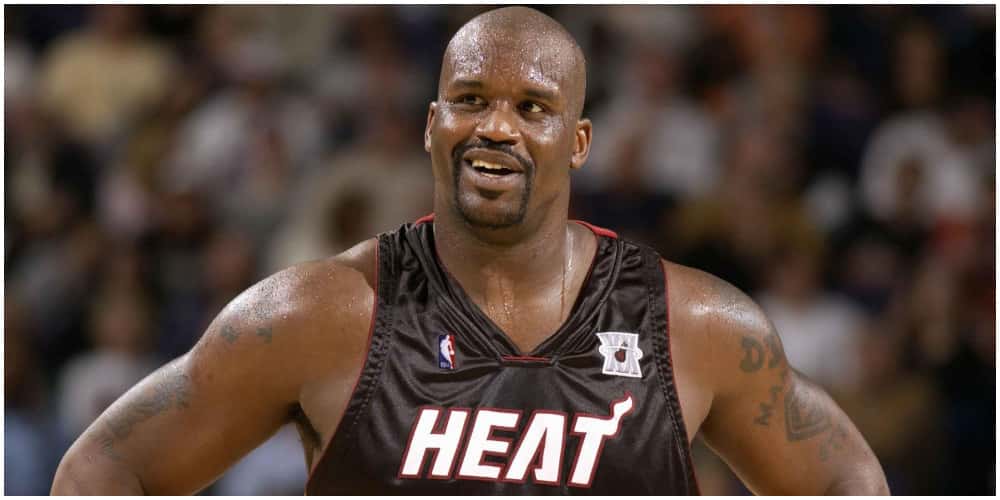 With a net worth of 400 million dollars, Shaquille O'Neal is the fifth richest NBA player of all time. Apart from his total earnings from the NBA as a player, Shaquille O'Neal also generates additional revenue from his career as a sports anchor for ESPN, with estimates putting it at $60 million.
As a professional basketball player Shaquille O'Neal made a whopping 293 million dollars. 
Just like most at least on this list, Shaq O'Neal has also proved to be a marketing and financial genius. A serial investor and entrepreneur, O'Neal has multiple shares in a number of companies, and in other instances, he serves as the joint-owner. 
Apart from owning more than 150 car washes in the United States, Shaquille O'Neal also owns more than 40 Auntie Anne's Pretzels restaurants and another 40 Fitness franchises spread across the United States. 
One of the best centers of all time, Shaquille O'Neal was one of the most dominant players during his playing days. Throughout his impressive 19 year NBA career, Shaquille O'Neal played for six different teams with his memorable stints being with the LA Lakers and the Miami Heat.
In his 9 seasons with the LA Lakers Shaq O'Neal made a whopping $166 million. 
3. Lebron James: $500 Million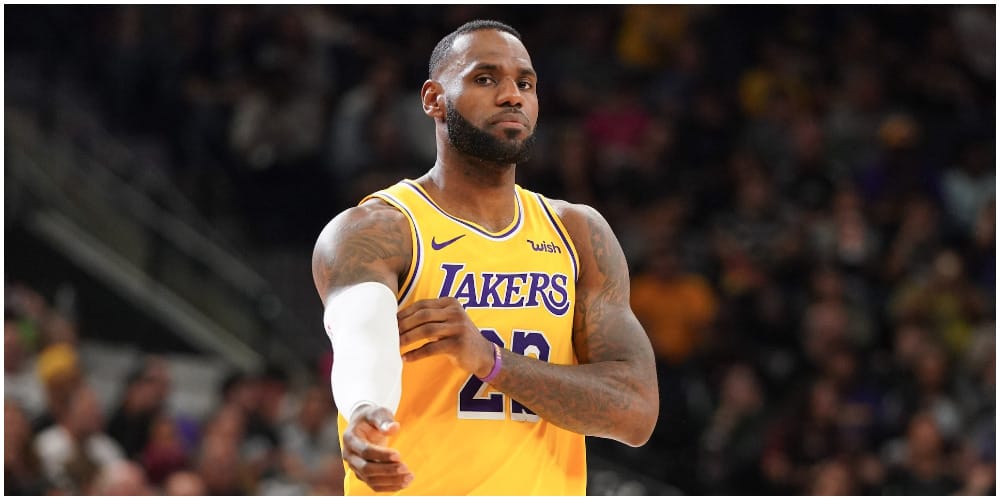 One of the greatest NBA players of all time, LeBron James made history by becoming the highest-earning player in the NBA in his seventh straight season. The majority of Lebron James' annual earnings does not come from the basketball court but rather from his plethora of deals, endorsements, and investments.
Apart from his massive NBA salary, Lebron James also makes a sizable amount of income from his investments through his company, Fenway corporation. Fenway sports group owns shares and stakes in a number of teams and clubs throughout the world including EPL giant Liverpool, Red Sox, and Rush Fenway. 
One of the most marketable NBA players, LeBron James currently has deals and endorsements with various renowned brands such as blaze Pizza, Nike, Pepsi, and GMC. In 2021, LeBron James launched his Hollywood career by becoming the main character in Space Jam 2, a sequel to Michael Jordan's award-winning film.
According to Forbes, LeBron James is the fifth highest-paid athlete in the world, behind Conor McGregor, Christiano Ronaldo, and Lionel Messi.
By the end of 2021, LeBron James is expected to hit the 1 billion dollar mark. If these estimates are right, then LeBron James will join an exclusive list of athletes that include Cristiano Ronaldo Floyd Mayweather Lionel Messi, and Tiger Woods.
2. Magic Johnson: $600 Million
A 5-time NBA champion, Magic Johnson is undeniably one of basketball's all-time greats. While his popularity and wealth is nowhere close to that of Michael Jordan, Magic Johnson still remains a top figure and brand in basketball.
A minority stakeholder of the LA Lakers, Magic Johnson is one of the few retired NBA players who chose to invest heavily in sports. Apart from being a shareholder of the LA Lakers, Magic Johnson is also a shareholder of two other franchises, the La Sparks and LA Dodgers. 
With a net worth of $600 million, Magic Johnson is the 2nd richest NBA player in the world. In 2010 Magic Johnson generated a whopping 100 million dollars from an illustrious deal that saw him sell more than 105 Starbucks outlets. Apart from sports, Magic Johnson has also invested heavily in Healthcare insurance.
1. Michael Jordan: $2.1 Billion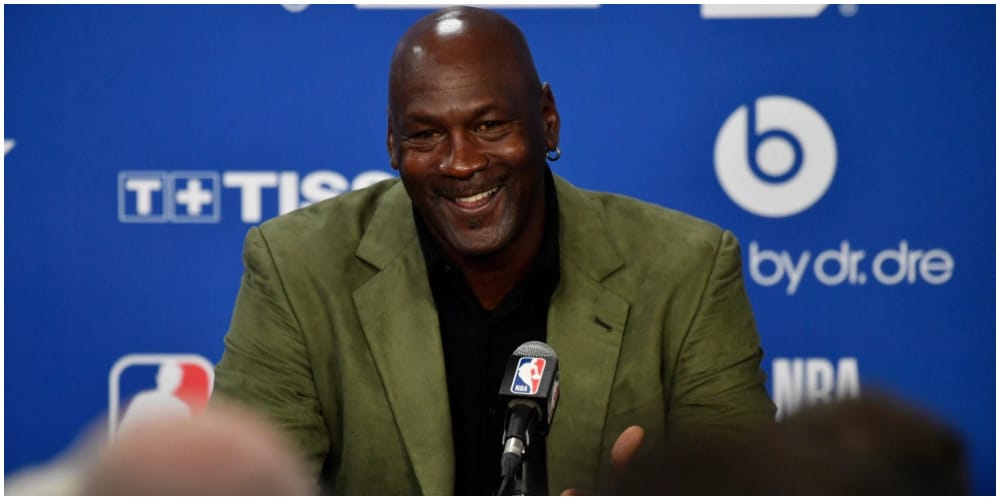 With a net worth of 2.1 billion dollars, Michael Jordan is the richest NBA player of all time. Unlike most NBA players on this list, Michael Jordan made his wealth after retiring from the NBA, all thanks to his multi-billion dollar shoe deal with Nike.
The Air Jordan brand ultimately became a cultural icon and one of the most sought-after sneaker brands in the world. Currently, Michael Jordan is ranked at number 1001 on the Forbes richest list of billionaires.
During his illustrious NBA career with the Miami Heat Michael Jordan managed to win six championship rings and 5 regular season MVP awards. In 2014 Michael Jordan ultimately joined the billionaire's club after increasing his total stake in the Charlotte Hornets which saw him become a majority shareholder.
As of 2021, there was no NBA player who is close to making what Michael Jordan makes from his sneaker brand. From his ownership and Brand deals, Michael Jordan also has existing deals with other brands such as Gatorade Upper deck and Hanes.