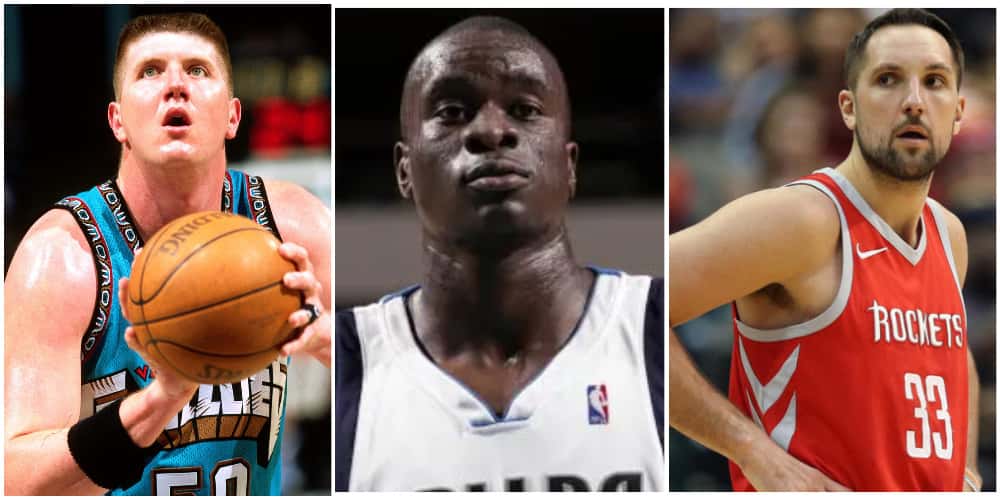 The 10 Worst NBA Players of All Time
Last updated on May 8th, 2022 at 11:11 am
Like most sports leagues, the NBA is a league that has players coming and going all the time. Teams will trade, waive, or easily release players after they cannot meet clearly defined expectations. Some players end up being so, such bad they just can't even make it into their own teams and thus end up playing overseas.
Over the years, we've seen many players who have been called "the worst" by critics.
One thing that fans don't always consider when talking about "bad players" is the fact that teams draft some of these players into poor situations, or their team employs an offensive system that doesn't require them to score much.
DeSagana Diop, Kwame Brown, and Greg Foster are some of the most criticized players in the NBA's history.
These three guys didn't just play poorly for their team, they had a negative impact on the whole league. Even though "worst" is not an easily defined term, we've considered various issues, such as a player's overall performance on the court, annual salary and the expected impact on their respective teams prior to signing.
In this post, we will look at the 10 of the worst NBA players ever step into the court.
10. Kwame Brown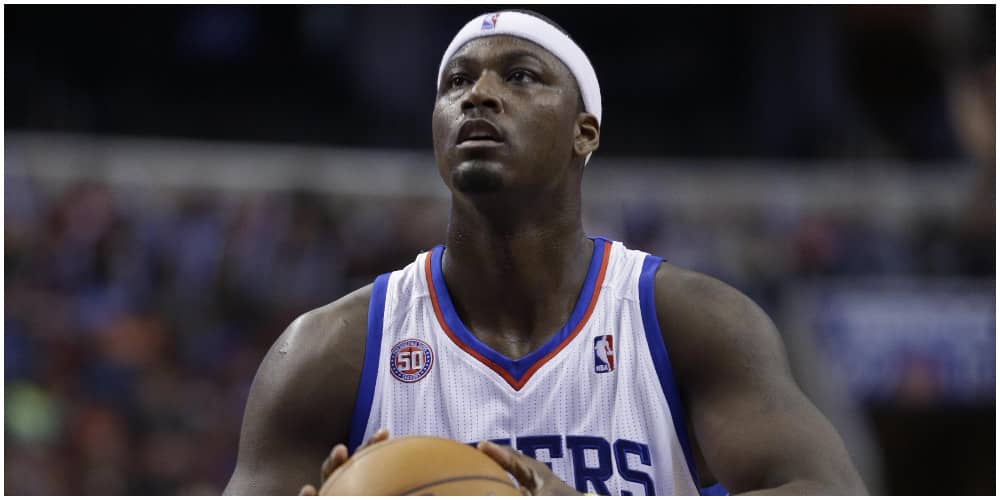 Kwame Brown was undeniably one of the most inconsistent players in the league, with many critics labeling him as "the worst number one draft pick in the game's history". Throughout his NBA career, Kwame Brown played for various teams before ultimately taking his talents overseas.
In 2001, Michael Jordan drafted Brown to the Washington Wizards, where he only averaged 6 points and 5 rebounds throughout his stay there. After a rather dismal season, The Washington Wizards would ultimately trade Kwame Brown.
For a bigger part of his NBA career, Brown has remained an NBA journeyman, bouncing around on different teams. In 2009, Kwame Brown was signed by the LA Lakers. However, Brown would only feature for a few games before a string of injuries ruled him out. The LA Lakers would eventually waive Kwame after one season.
With the Lakers, Kwame's most notable moment came when he threw up two air balls in a row against Orlando Magic. His performance was in contrast with Kobe Bryant's, who dropped 81 points. It is truly remarkable how bad Kwame played considering all these factors next to him, it makes you wonder what type of versatile talent somebody must have been overlooked. 
Even though Kwame is not your typical "terrible player", he only makes this list because of his dismal performance throughout his career. Especially with the hype surrounding him, before getting drafted into the NBA. Prior to getting drafted in the NBA, Kwame Brown was a solid player, pipped to be one of the greatest players to ever play the game. Sadly, this premonition never came to fruition.
10. Michael Sweetney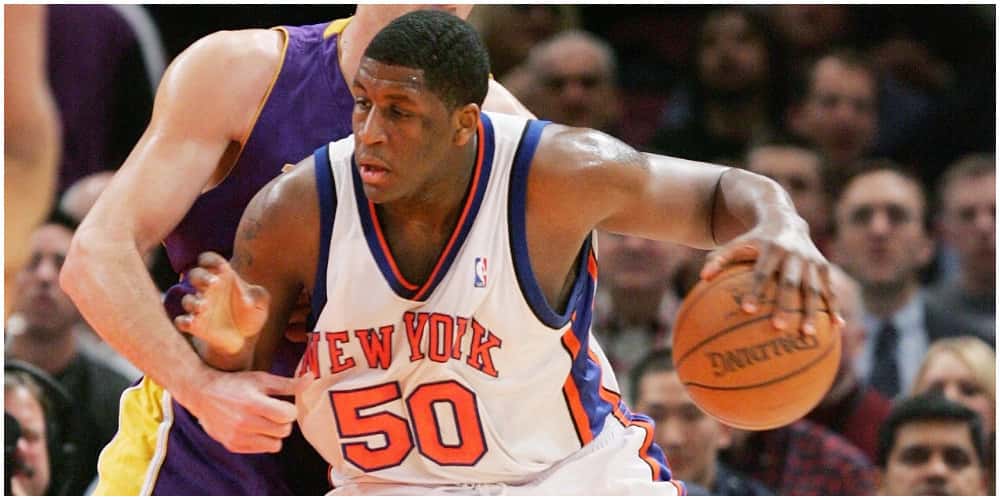 PPG: 6.5 Points
APG: 0.6 Assists
RPG: 4.5 Rebounds
Just like Brown, Sweetney is another player who makes it into our worst NBA players list. Sweetney made his NBA debut in 2003 after the New York Knicks drafted him. Despite the buzz that surrounded his name Sweetney made no sort of impact during his time there.
Throughout his stint with the Knicks, Sweetney never averaged over 6 points or 4 assists per game. Despite not being able to score efficiently, Michael Sweetney still lasted in the NBA for over five years.
Looking at how low his production numbers, it's surprising how long Sweetney could last in the league. Let alone remaining active until finally retiring from playing professionally back in the late 2000s. After playing for a while in the NBA, Sweetney battled with weight issues.
According to an article by Chicago Tribune, Sweetney was in danger if he did not lose some of his weight.
From 2007 to 2009, Sweetney did not appear in the NBA. In 2009, he would play in the Summer League for the Boston Celtics. This would be Sweetney's last match in an NBA affiliated game.
Three years later, Sweetney would head to South America, where he played for teams in Puerto Rico and Venezuela.
9. Chandler Parsons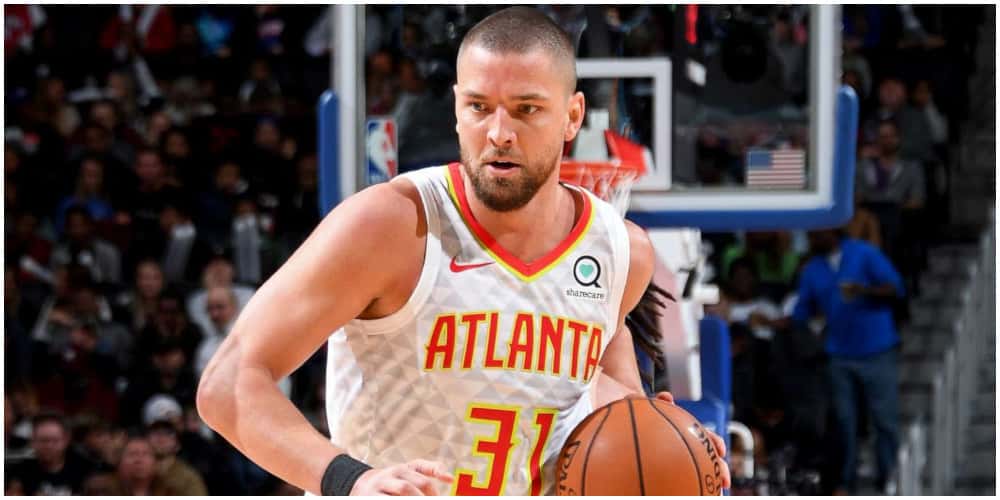 PPG: 12.7 Points
APG: 2.7 Assist
RPG: 4.5 Rebounds
Despite putting forth a rather impressive performance as a rookie, Chandler Parsons has struggled with injuries for many years. He last played in 2017 for the Memphis Grizzlies where he averaged under ten points per game while shooting at 36 percent from the 3-point range.
Parsons' best season in the NBA came when he was playing for Houston Rockets back in 2012. During this season, Parsons averaged 16 PPG and 5 RPG along with four assists per game. Despite putting forth a rather impressive performance as a rookie, Chandler Parsons has struggled with injuries over the years.
He last played in 2017 for the Memphis Grizzlies where he averaged under q0 points per game while shooting at 36 percent from the three-point range. With CSKA Moscow, Parsons was named EuroLeague MVP in week seven of the competition.
He had career-high numbers, averaging 14 points per game along with 12 rebounds per contest. However, his NBA career has not been so impressive. He played with the Phoenix Suns for 3 seasons, averaging just under 6 points per game while shooting below 40 percent from the field and 34 percent from beyond the three-point line over his career.
8. Bryant Reeves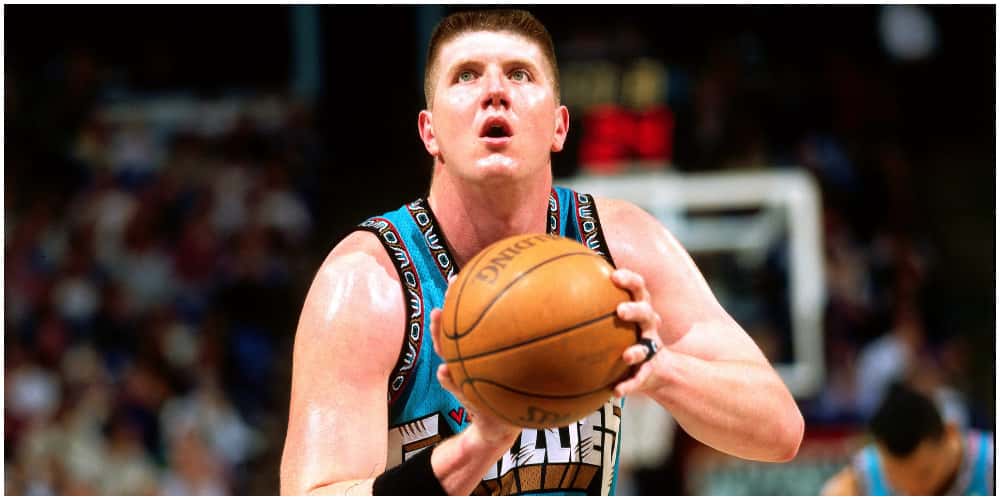 PPG: 12.5 Points
APG: 1.6 Assists
RPG: 6.9 Rebounds
Unlike many NBA players, Bryant Reeves is among the few players who spent their entire NBA career in one franchise.  However, despite having a rather impressive start, Bryant's NBA career remains one of the most forgettable.
The Vancouver Grizzlies drafted Bryant Reeves, in 1996 during their first year as an NBA team. Bryant was selected for his size and strength but played only three seasons with the Grizzlies before retiring because of back issues that continued to plague him throughout his brief career, a career which saw Bryant average just 13.35 minutes on the floor!
For the first five consecutive seasons, Bryant averaged double-digit points. He managed to average over 16 points per game when injuries got in his way. Ultimately, Bryant retired after just six years due to back issues that plagued him throughout his short NBA career.
While there are many players who played fewer games or had less successful careers, our focus is on those players who performed poorly during their time in the league. This is despite the fact that they had ample opportunity to prove themselves as valuable assets for their team.
7. Joakim Noah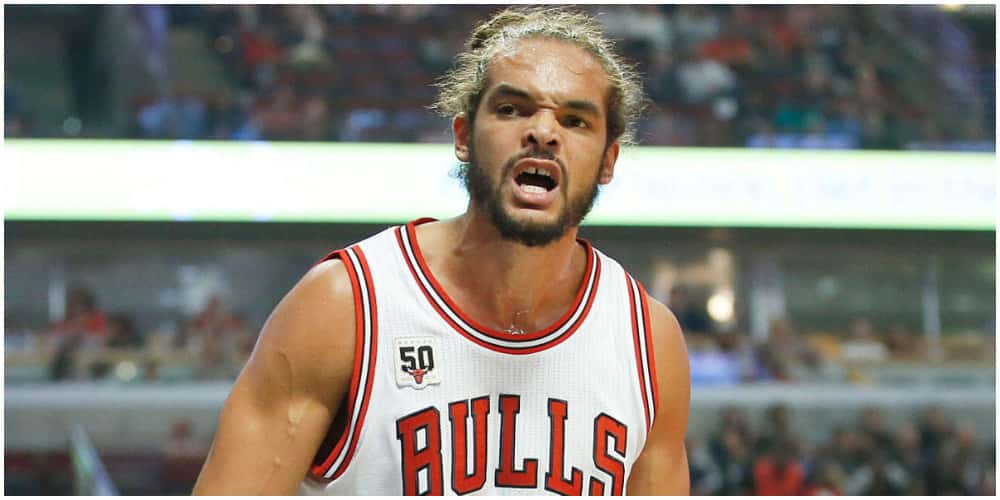 PPG: 8.0 Points
APG: 2.8 Assists
RPG: 7.5 Rebounds
Even though he has made two all-star appearances, Joakim Noah remains to be one the worst players in NBA history. Considered by many to be a burst, the 7 foot tall Bulls center has never averaged over 13 points or 11 rebounds per game during his career.
He only adds less than two assists and block seasons each season. 
Joakim Noah began his professional NBA career with Chicago Bulls in 2007, as the ninth pick in the first round. During his rookie season, Noah played 77 games averaging just over five points per game as a center 
His poor statistics continued for next season, playing for four different coaches: Vinny Del Negro, Tom Thibodeau, Fred Hoiberg, and Jim Boylen. Like most players on this list, Noah also had several injuries that prevented him from being on the court more frequently.
Each year, Noah ended up playing less than 70 games with Chicago Bulls since joining the league eight years ago.
In 2016 Joakim Noah joined New York Knicks where he averaged career-low numbers both in rebounds (four RPG) and assists (two APG). After two seasons spent with the New York Knicks, Joakim Noah would drop to the G-League. 
In 2018, Noah returned to Europe, where he joined FC Barcelona Lassa for the rest of the season.
In 2021, Joakim Noah signed with CSKA Moscow and was named Euro-league MVP in week seven of the competition. He had career-high numbers, averaging 14 points per game along with 12 rebounds per game.  
6. Ryan Anderson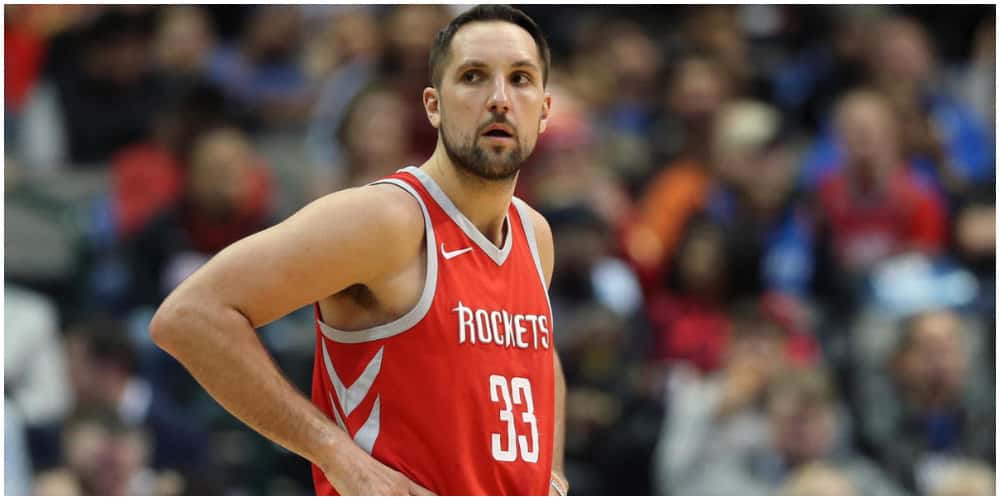 PPG: 12.3 Points
APG: 0.9 Assists
RPG: 5.3 Rebounds
After a rather impressive college career, the New Jersey Nets picked Ryan Anderson 21st overall in the 2008 NBA Draft. Ryan Anderson only played two seasons with the team before he was traded to Orlando Magic, where his career improved little, especially considering how poorly he started during his rookie campaign.
Although Ryan averaged over ten points per game for both squads, Ryan has had difficulty staying healthy throughout his career and hasn't been able to live up to expectations since leaving college after winning a National Championship at the University of California Los Angeles (UCLA).
Ryan's total salary is $47 million dollars, so each point he scored costs almost half a million dollars! 
Just as he was improving his game, a string of injuries and a lack of playing time in Orlando forced Ryan Anderson to leave the franchise.
After bouncing around between several teams, Ryan finally found some stability when he signed with New Orleans Pelicans for an average salary of $20 million dollars over four years. In his first season with the team, Ryan averaged 17 points and six rebounds per game, which helped him earn his first-ever 
5. Greg Foster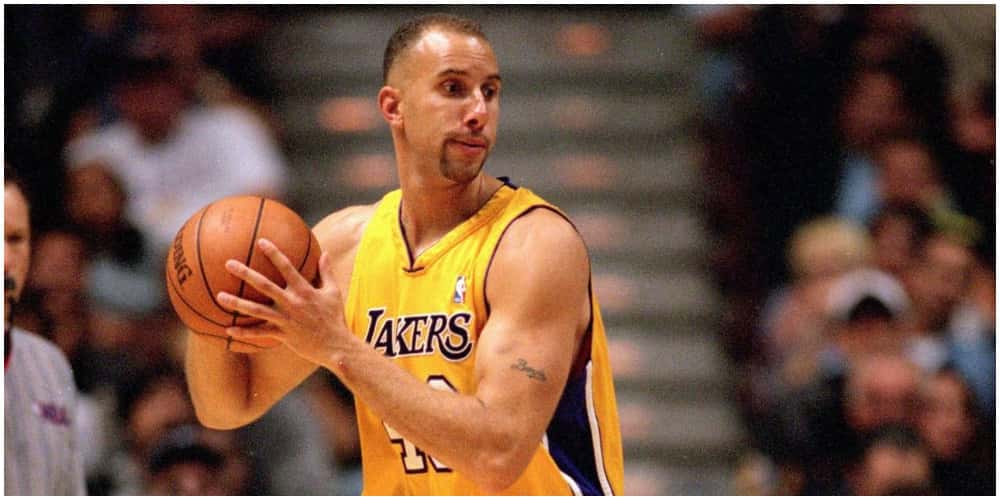 PPG: 3.9 Points
APG: 0.5 Assists
RPG: 2.6 Rebounds
Greg Foster is undeniably one of the worst players in NBA history, with his 6 ppg average. It's surprising how long he stayed active despite being so low-production. The 6'7″ forward played for over 15 seasons and averaged just over five minutes a night, which speaks volumes about Greg's commitment to basketball.
This also highlights his rather uncommon work ethic for someone who scores that little!
The Denver Nuggets drafted Greg in the second round in 1993 but only played garbage minutes for two seasons before moving to Atlanta. Foster would win an NBA championship with San Antonio (1999), provide some good defense coming off their bench, and even averaged double digits for an entire season.
By the end of his NBA career, Greg Foster would have played in over 900 games and scored just under 3000 points.
4. Bismack Biyombo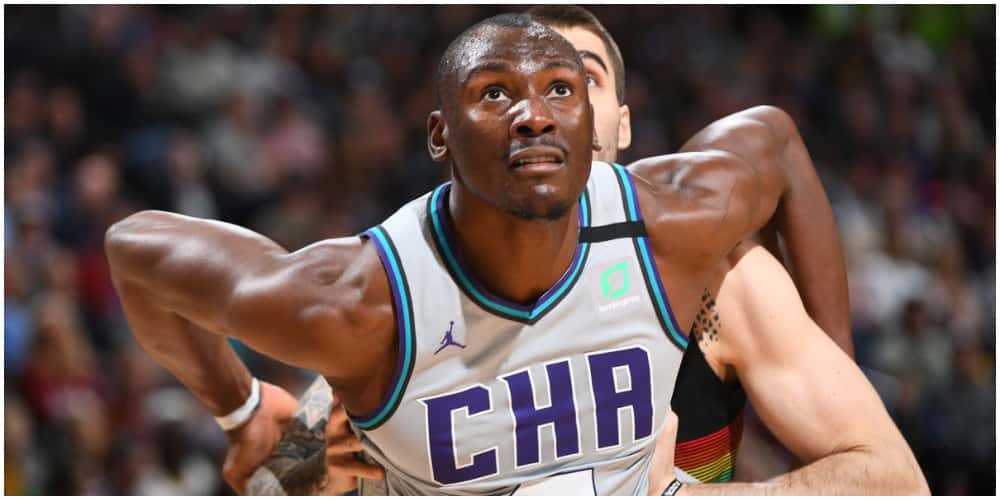 PPG: 5.1 Points
APG: 0.6 Assists
R.P.G 6.1 Rebounds
Like most players on this list, Bismack Biyombo is also another player that performed dismally in the NBA. Biyombo made his debut in 2011 for Charlotte Bobcats against Orlando Magic. He was the seventh player chosen by Sacramento Kings during the 2015 draft, but he got traded to Toronto Raptors after playing only one game on the court.
Biz managed to play over 30 minutes just twice that summer and scored less than six points every time except once when he put seven markers showing us that there could be more than what meets the eye.
While Bismack's impact was huge defensive-wise during his rookie year, he showed no signs that he might score or even rebound effectively. Despite having a rather poor NBA career, Bismack went into the history books by becoming the youngest player ever to record a triple-double (19 years old).
In his first season with the Charlotte Bobcats, Bismack Biyombo averaged 5 points per game. He would ultimately fall out with coach Steve Clifford. The falling out would prove costly for Bismack, as his game was reduced. As a result, Bismarck was now averaging 2.3 points per game.
Biyombo has been traded multiple times, already playing for five different teams since entering the league eight seasons ago.
3. Miles Plumlee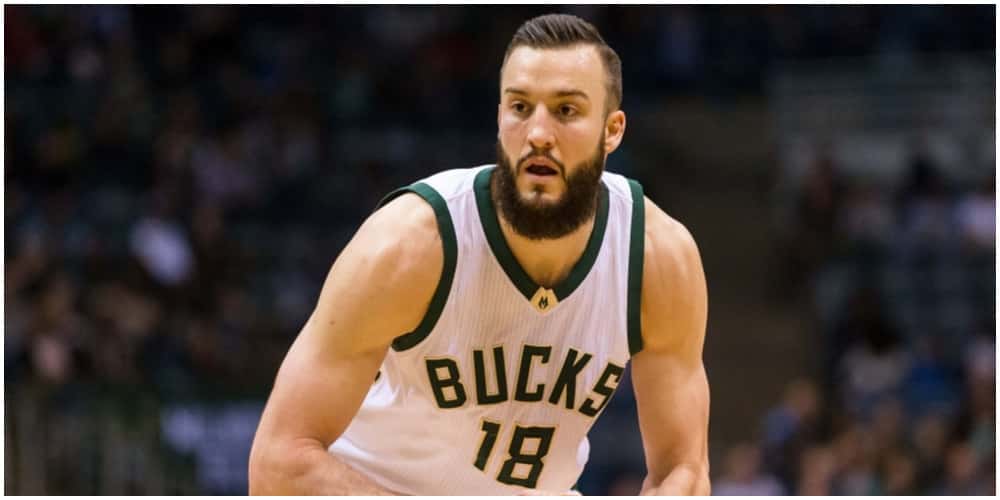 PPG: 4.9 Points
APG: 0.5 Assists
RPG: 4.5 Rebounds
After a rather disappointing NBA career, Miles Plumlee ultimately became a successful player for the Indiana Pacers. While these players may have not been the best of their time, they certainly were missed opportunities for teams to find a successful player. 
There are many basketball fans who know about Kobe Bryant and Michael Jordan, but Miles Plumlee is not a household name in sports history! 
Miles Plumlee was drafted by the Golden State Warriors with the 26th pick overall in the 2013 NBA draft. After being traded from both Philadelphia 76ers and Milwaukee Bucks, he finally ended up playing his first minutes as an Indiana Pacers player during the 2016-2017 season.
Plumlee would ultimately sign another two-year contract worth $52 million dollars.
In 2018, Miles became part of his new team, the Phoenix Suns, again after enjoying only one game on court with the Pacers that night.
2. Manute Bol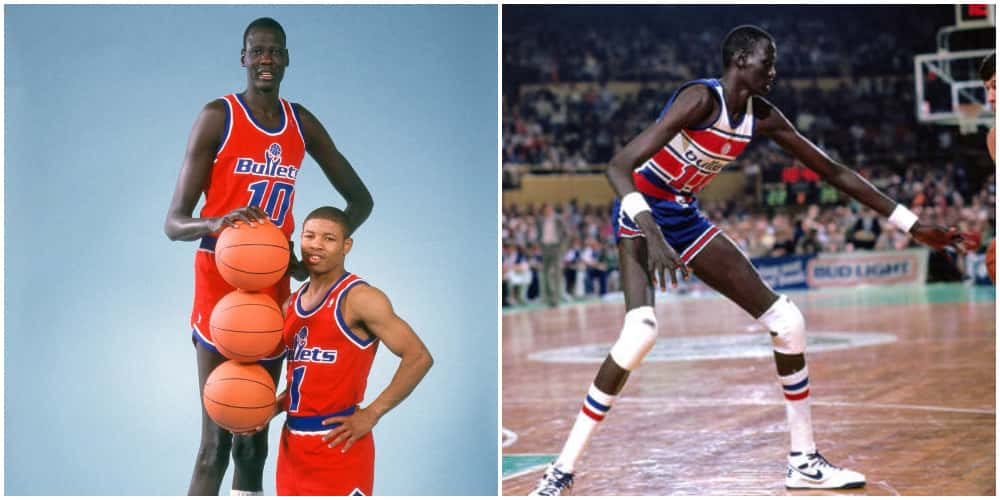 PPG: 2.6 Points
APG: 0.3 Assists
RPG: 4.2 Rebounds
Arguably the tallest NBA player of all time, Manute Bol also is undeniably one of the worst NBA players to ever step into the court. Standing over 7 feet tall, Manute Bol was an incredible shot-blocker averaging over 5bpg for four seasons straight with Golden State and Washington Wizards.
His defense prowess alone makes him worth remembering, even if most people will always remember him as the tallest man to play professional basketball at any level, let alone in the NBA. Moreover, Manute is the only player in NBA's history to block more shots than he scored points.
By the end of his NBA career, Manute averaged just over 2bpg and about 3.5ppg. He also made less than 40% of his shot attempts, which stand as yet another record Manute holds – even if it is likely one he can never break!
Despite being an above average defender, Manute Bol game was one dimensional.
1. DeSagana Diop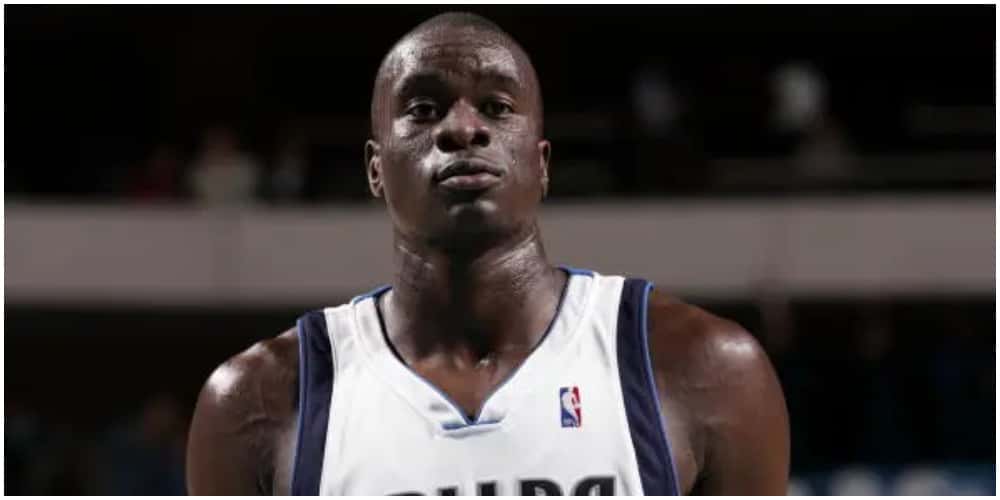 PPG: 2.0 Points
APG: 0.4 Assists
RPG: 3.7 Rebounds
With a career average of 2.0 ppg and 0.4 apg, DeSagana Diop is undeniably the worst NBA player of all time. Drafted by the Cleveland Cavaliers in 2002, DeSagana Diop made no sort of impact.
He only averaged around 4ppg throughout his career. Despite not being able to score well, he still collected 5rpg during his time as an NBA player.
This shows that, although unable to score efficiently or contribute offensively, he still provided some sort of positive contribution. This impact was not more than enough to have help his team win.
By the end of his illustrious NBA career, DeSagana Diop averaged 2.0 ppg and 5rpg.