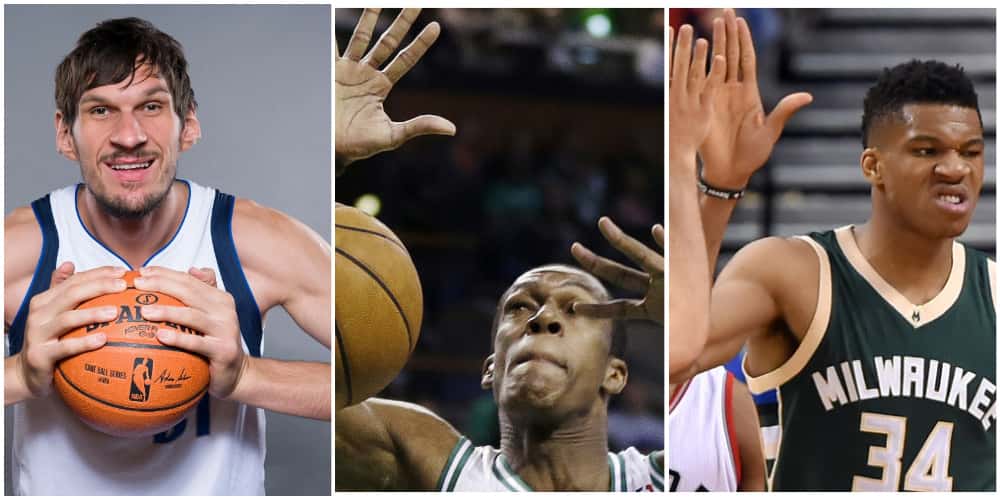 The 10 Biggest Hand Sizes in the NBA
Last updated on May 8th, 2022 at 11:11 am
For many years, the physical size of a player has been a critical factor in the game of basketball. Players like Shaquille O'Neal, Karim Abdul Jabbar and many others have always been dominant not only because of their skills but their physical size as well.
Many players in the NBA have large hands that make them more effective in catching and shooting the ball. It is not just big-handed players that have an advantage in basketball, but they also have a competitive edge in many other sports as well.
Players like Rajon Rondo and Michael Jordan gained worldwide recognition for their massive hand sizes. That said, let us look at the 10 biggest hand sizes in the NBA.
10. Julius Erving: 9.5 Inches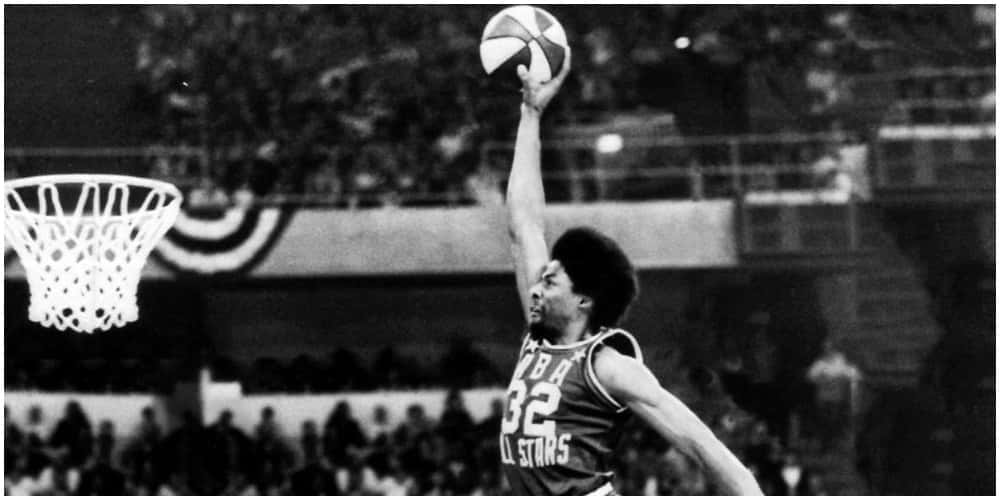 One of the most dominant NBA players, Julius "Dr. J" Erving is widely known for his time with the Philadelphia 76ers. Considered to be one of the most influential basketball players of all time, Dr. J managed to win four MVP titles, three championships and three scoring titles.
While playing with the Philadelphia 76ers, Dr. J could fly with ease and grace. Erving's hanging time was second to none.
On the basketball court, Erving was so graceful and in control of flight. This is partly because of his large hands, which allowed him to control the basketball ball much better when in the air than all the other players.
Erving's dominance began earlier on in his college days at UMass, where he averaged 24 ppg, 20 rpg and 5 apg. Prior to joining the NBA, Erving feature briefly in ABA for the Virginia Squires. Ultimately, Julius Erving declared for the NBA draft in 1972.
Throughout his stay in the league, Dr. J led the league virtually every year in scoring and rebounding, all thanks to his height and massive hand size.
9. Rajon Rondo – 9.5 inches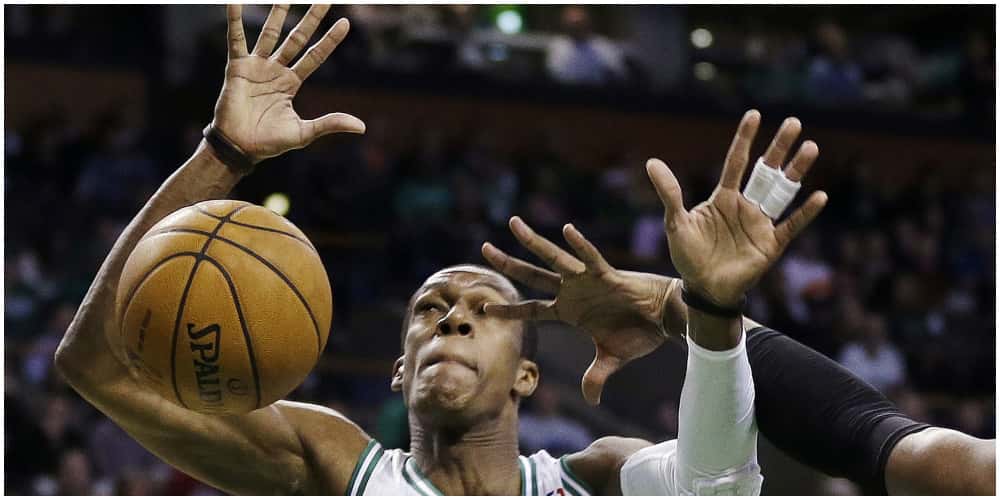 For a player his size, it's hard to imagine that Rajon Rondo has one of the biggest hand sizes in the NBA. Standing at 6 foot 1, Rajon Rondo has a hand span of 10 inches and a hand length of 9.5 inches. Unlike most players on this list, Rajon Rondo's hands are not directly proportionate to his body size.
Because of his massive hand size, Rajon Rondo can control and pass the ball effortlessly. Technically, his overall control of the basketball is second to none. A four time all-star, Rajon Rondo was undeniably one of the best point guards in the NBA, before a series of injuries affected his game and playtime.
Prior to joining the NBA, Rajon Rondo was a member of the Kentucky Wildcats, where he led the team to a national championship. While many NBA fans love to make fan of Rajon Rondo's freakishly huge hands, it's the same hands that has helped him win multiple championships.
8. Wilt Chamberlain- 9.5 inches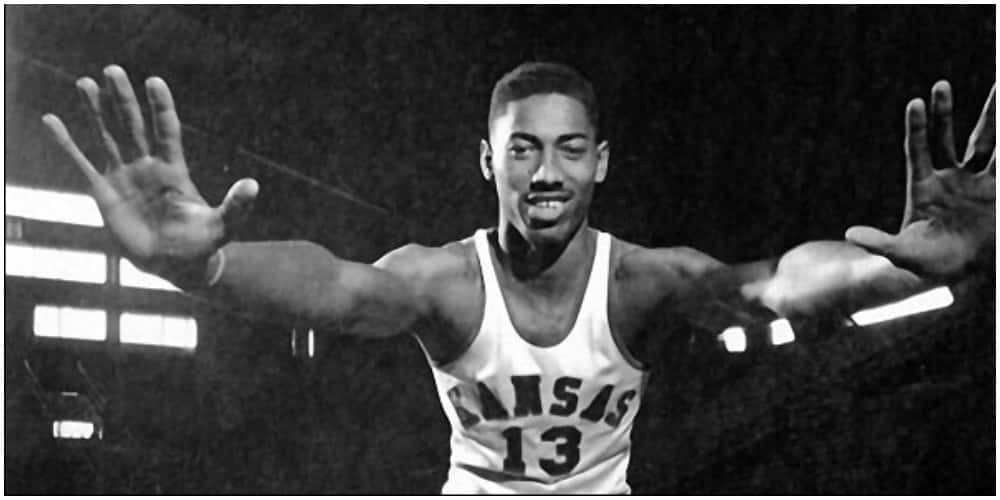 One of the greatest basketball players of all time, Wilt Chamberlain is widely known for many things. Apart from having one of the highest-scoring games in the NBA, Wilt Chamberlain also holds the various records such as durability, scoring and rebounding.
By the end of his illustrious NBA career, Wilt Chamberlain had won seven scoring titles and nine rebounding titles. He also had 13 all star selections and 7 All-NBA team honours.
Apart from standing at 7 foot 1, Wilt Chamberlain also has massive hands which often gave him a competitive edge over other players.
Because of his dominance, Wilt Chamberlain was one of those players who forced the NBA to change various rules. The NBA not only widened the lane but also it instituted goal tending and also revised the rules regarding the shooting of free throws.
Besides being able to dunk on anyone in front of him because of his height advantage. The most dominant big man in the NBA, Wilt Chamberlain, has an incredible record that continues today as he holds 72 All-Star selections throughout his career.
Not only was Chamberlain able to score at will during his prime years, but many players struggled against his colossal frame when trying to put up rebounds against him.   
7. Elgin Baylor: 9.75 Inches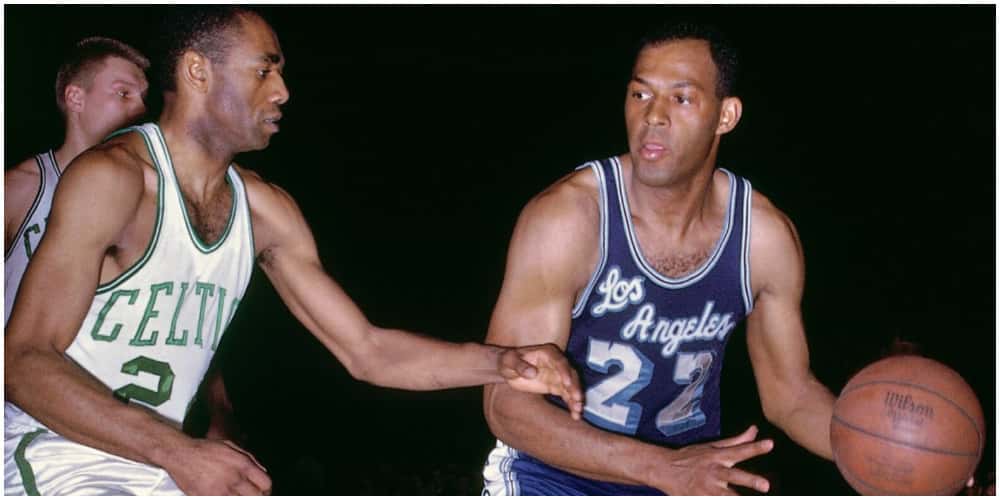 Because of his massive 9.5 inches hands, Elgin Baylor was a great rebounder and handler of the ball. After graduating from college, Elgin Baylor, like most players back in the days, featured briefly for the Harlem Globetrotters.
In 1950, Elgin Baylor declared for the NBA draft. The Minneapolis Lakers (now LA Lakers) signed him as the 3rd overall pick. During his time in the NBA, Elgin Baylor proved to be an effective rebounder. Standing at 6 foot 5 and having one of the biggest hands in the NBA definitely played a crucial role.
On November 1960, Elgin Baylor would make history by dropping 71 points against the Knicks. While many NBA fans may have never heard of Elgin Baylor, he remains one of the most dominant players. The NBA recently honored Elgin Baylor's impressive NBA career by including him in both its 50th and 75th anniversary.
Elgin ultimately became part owner of The Los Angeles Lakers before he passed away because of heart problems.
6. Noah Vonleh: 9.75 inches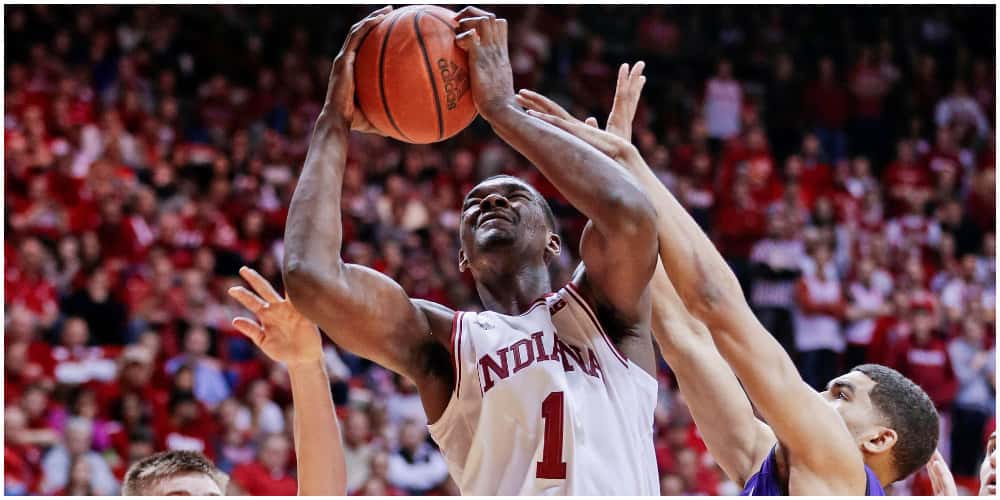 Widely remembered for his short stint with the Charlotte Hornets, it's hard to imagine that Noah Vonleh had some of the biggest hand sizes in the history of the NBA. Unlike most players on this list, Noah Vonleh's hand size resulted from a rare medical condition known as Macro-dystrophia Lipomastosa.
While Noah Vonleh stands at 6 feet 8 inches, his hand size comes close to that of Yao Ming's, who is 7'4. Vonleh played only one season for the Charlotte Hornets, before signing with the Portland Trail Blazers in 2015.
With the Blazers, Vonleh performed dismally, averaging 3.8 ppg and 4.7 rpg. The Blazers would trade Vonleh to the Chicago Bulls, with whom he spent only one season. The Bulls would trade Vonleh to the New York Knicks, who ultimately traded him to the Timberwolves after one season.
After a rather brief stint in the NBA, Noah Vonleh ultimately signed with the China-based Shanghai Sharks.
5. Michael Jordan: 9.75 Inches
Arguably the greatest NBA player of all time, it's hard to imagine that Michael Jordan had one of the biggest hand sizes in the NBA. Just like Rajon Rondo, Michael Jordan also has an insane hand size to body ratio.
While Jordan stands at 6 foot 6, he has a hand length that's common in men 7 foot 1 or taller. Technically, Jordan's insane hand length is around 12% longer than that of most people who are of the same height.
While Jordan's height is considered average his hand size made him one of the most dominant players. Because of his ability to palm the ball with ease, Jordan could do many tricks and moves while on air.
Apart from stealing balls with so much ease, Jordan's hand came in hand when rebounding, as he could effortlessly grab the rebound with only one hand. According to Phil Jackson, Michael Jordan's hands were what really separated MJ from Kobe.
4. Giannis Antetokounmpo: 9.85 inches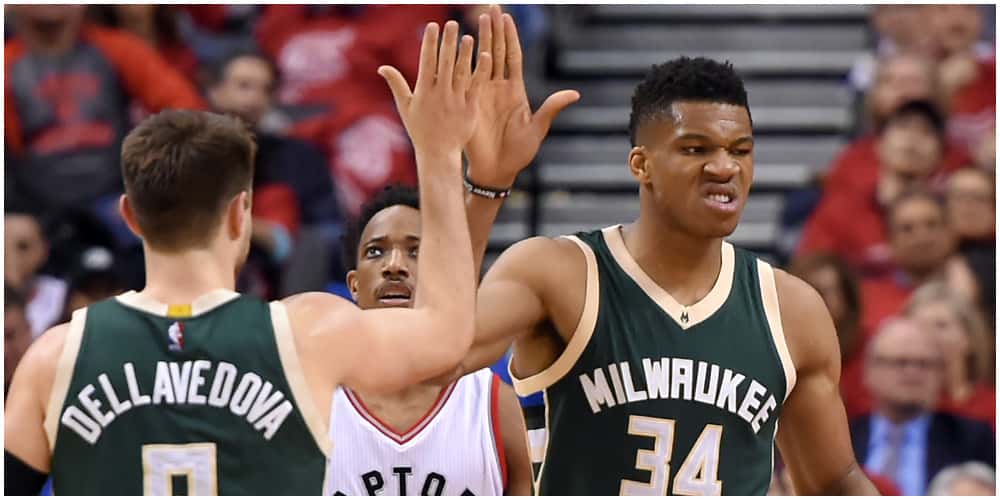 One of the most dominant big-men in the NBA, Giannis Antetokounmpo, is undeniably one of the greatest talents we've seen in recent years. A highly talented power forward, Giannis' impressive wingspan has made him one of the most dominant players in the NBA on both the defensive and offensive ends.
Over the years, we've seen Giannis transform into one of the best shot blockers and re-bounders in the NBA. While his wingspan contributes massively to his game, Giannis Antetokounmpo's massive hand size also allows him to take full control of the ball.
A hard working player, the Greek Freak continues to become an imposing figure down low for many years now. His wingspan of over seven feet is perfect to help him protect the rim as well as dominate smaller players offensively.
3. Shaquille O'Neal: 10.25 inches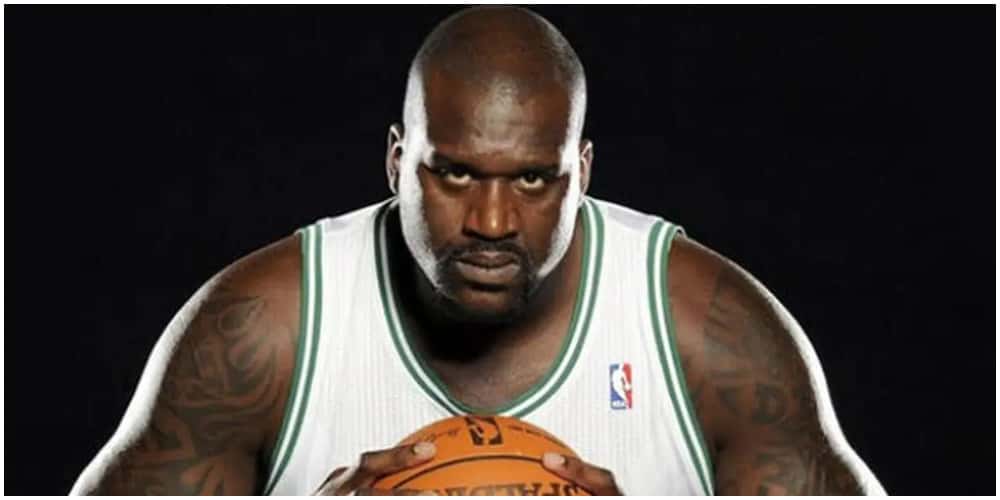 Apart from having one of the biggest feet in the NBA's history, Shaq's hands are also massive. Because of his massive hand size, Shaquille Oneal could palm and control the ball with ease.
It's this ability to control the ball augmented by his colossal build that made him a force to reckon with. While O'Neal wasn't known for having great shooting range, there aren't too many people who can deny that they would love to have a big man like O'Neil on their team.
When talking about Shaq's dominance, one also has to mention his massive hand sizes and wingspan, which are significantly larger than nearly every other NBA player today.
2. Connie Hawkins: 10.5 Inches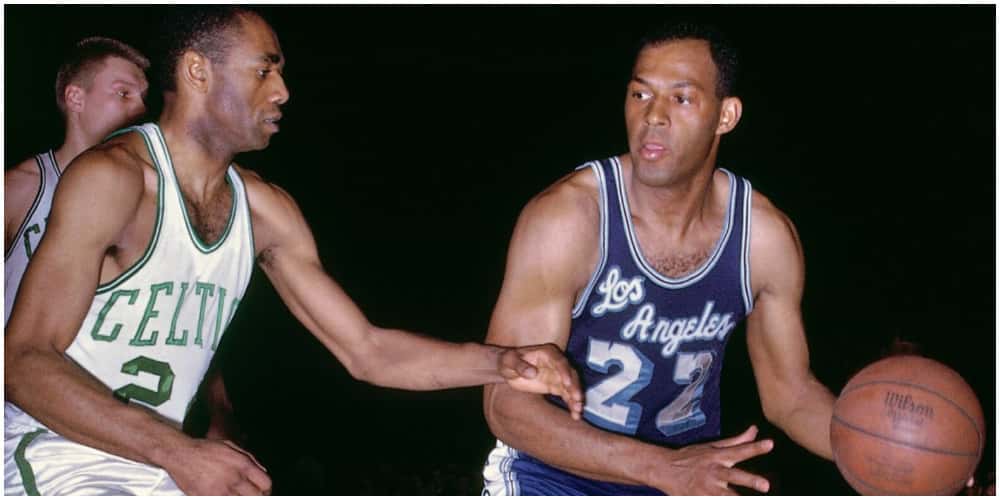 Like most players back in the 60s, "The Hand" Connie Hawkins played for the Harlem Globetrotters before joining the NBA. Hawkins became popular during his time in college, from which he was banned from playing because of some previous problems with the law.
Local police had arrested Connie for stealing money from a locker room that he and some friends were using at a YMCA. While he stood at 6 foot 8, his massive hand size and abilities on the court had earned him the nickname 'The Hand'.
Hawkins and his five friends were found guilty and sentenced to 5-15 years. However, Connie ultimately fled to Chicago, where he earned a scholarship to play for the University of Iowa. He changed his name from Connie Hawkins Jr. to Daniel Rivers as a way of keeping a low profile.
1. Borban Marjanovic: 10.75 inches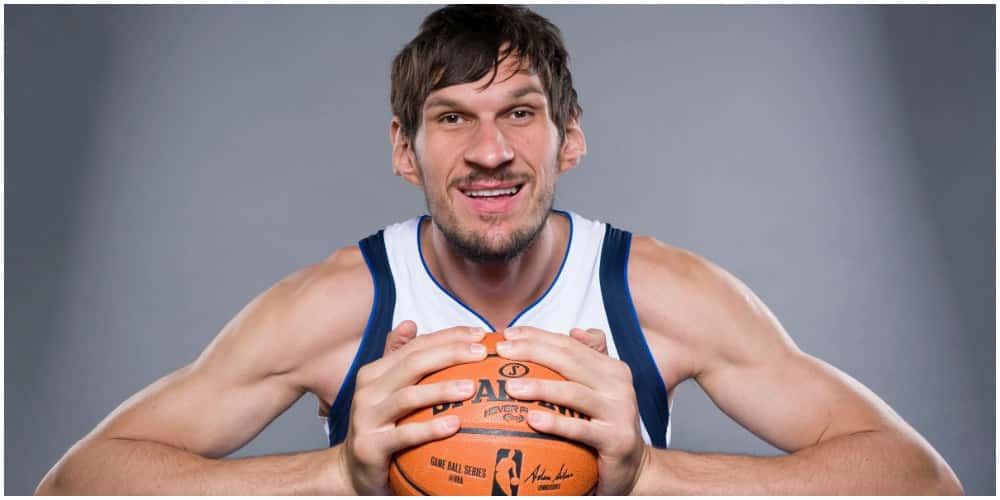 One of the most entertaining players in the NBA, Boban Marjanovic, has the biggest hand size in the NBA. To date, Boban still remains a fan favorite, because of his ability to shoot from anywhere on the court and his timid personality. A great three-point shooter, Marjanovic's wingspan of 7-4 inches, allowed him to put up some impressive rebounding numbers during his career. 
Born and raised in eastern Serbia, Boban Marjanovic began growing tall at a very early age. By 14 years, Marjanovic was already 6 feet tall.
Because of his height, Borban began his professional basketball career with Hemofarm, a Serbian professional basketball team.
He would feature briefly for the team before ultimately signing with CSKA Moscow. Despite his massive height, Boban Marjanovic's parents are of average height, which shows that he might suffer from gigantism.