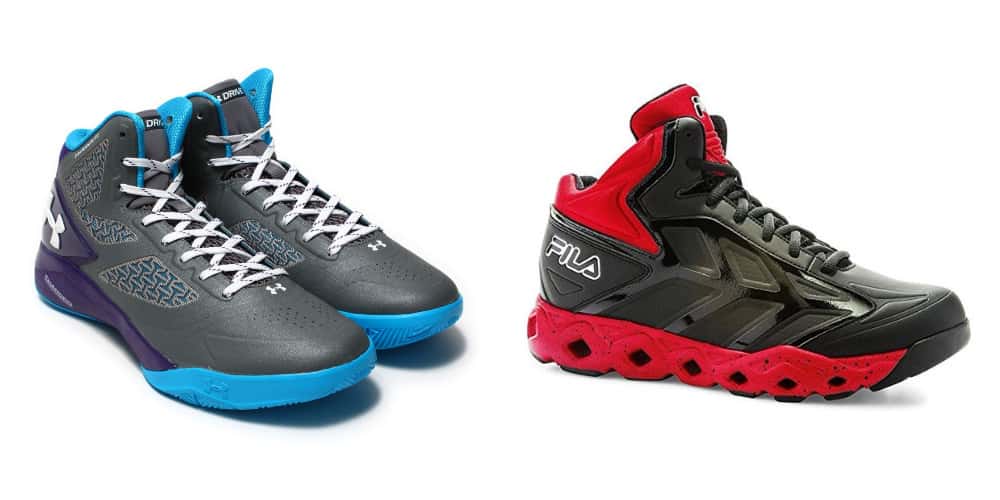 The 5 Best Basketball Shoes Under $40
Last updated on May 8th, 2022 at 11:23 am
Getting a good pair of basketball shoes will not only help you improve your game but will also help you improve your confidence when on the court. However, from what we've previously seen, it can be a daunting task to find the right pair of shoes especially when you are on a budget.
Apart from being highly durable, the right pair of shoes should also provide proper ankle support and enough traction. The great thing is that you do not have to spend hundreds of dollars on a pair in order to enjoy all these features.
There are plenty of budget-friendly options in the market, that do come with plenty of features.
Things to Consider When Buying Basketball Shoes Under $40
Quality
Whether you are on a budget or not, you should never compromise on the quality of the shoes. While many of the materials used on basketball shoes within this price might not be premium, there are plenty of great affordable basketball shoe alternatives/options to always choose from.
Thus, it's important to always buy a pair that's guaranteed to last for a long period of time, whether you are on a budget or not.
Comfort
Comfort has a direct relationship to how you perform on the basketball court. Thus, it's important to ensure that you pick a pair that feels comfortable on your feet. If you've got wide feet, you may want to avoid shoes that are narrow on the toes.
Getting a pair that's too tight is just the same as getting a pair that's too loose. It's simply a distraction that's best avoided.
Traction
Apart from comfort and quality, another thing that you might want to consider is traction. Traction not only enables us to play quickly but also efficiently. It's what allows us to execute those quick and first stops.
In addition, traction also plays a key role in keeping us safe on the basketball court as it prevents players from constant slipping and injuries. Thus, when shopping for basketball shoes it's important to always settle for a pair that offers stability and perfect balance at all times.
In addition, it's also vital to put into consideration whether you will be playing indoors or outdoors, as the ideal traction pattern for each court is quite different.
Best Basketball Shoes Under $40
1. Under Armour Clutchfit Drive 2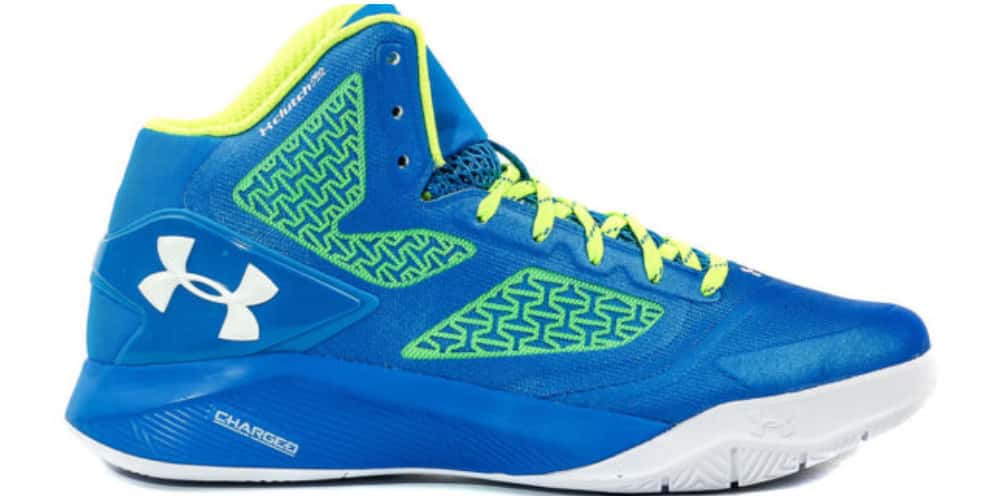 If you are shopping for a great basketball shoe, but you are on a budget, then you should definitely get the Under Armor Clutchfit Drive 2. Being an all-rounder, the Clutchfit Drive not only offers great traction, but also superb stability, lockdown, and unmatchable traction.
In terms of comfortability and quality, the Under Armor Clutchfit is definitely up there with the Nike KD 11. The ankle collars for these shoes have been padded using thick foam while the inside padding is very thick, cradle, and soft to the foot.
Available in plenty of colours, the Clutchfit Drive is definitely our top pick for the best basketball shoes under $40.
What we liked about the shoes
Comes with thick padded ankle collars and insides
Available in plenty of colors
What we didn't like about the shoes
Can be narrow from the forefoot to the midfoot for some players
The shoe can get quite hot after a few hours of play due to the thick padding on the shoes
2. Adidas Own the Game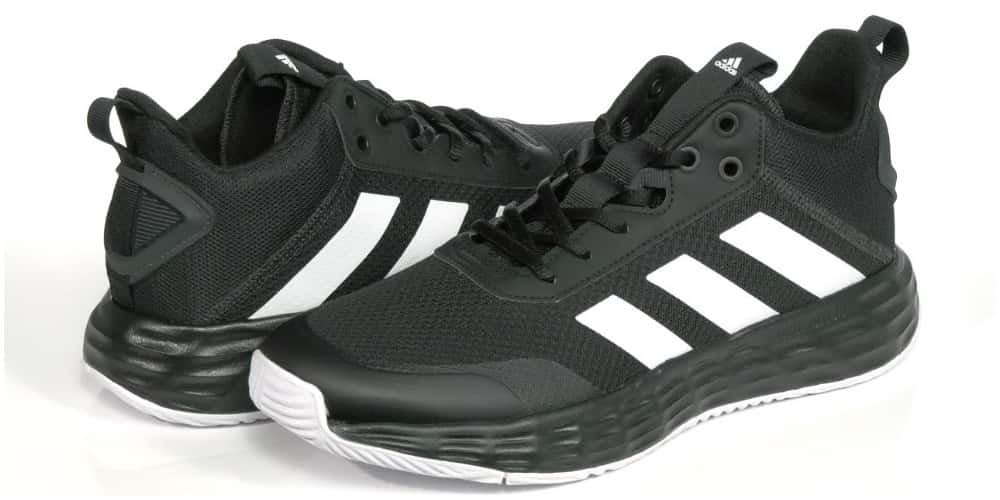 A budget offering by Adidas, Adidas Own the Game is one of the most comfortable shoes in the market that not only feels cool on the feet but also looks quite stylish. With this design, Adidas laid more emphasis on the comfort of the wearer as it comes with superior Cloudform cushioning.
The outsole offers dual-zone traction while the well-designed leather-like upper section features Adidas's sleek three stripes and debossed toe-cap. In addition, because of the grippy traction of the outsole, these shoes are perfect for both indoor and outdoor play.
The materials mainly consist of leather and suede, which gives this pair an eye-catching finish. True to size, this affordable pair is ideal for players with big feet. However, players with wide feet might have difficulties playing with this pair.
What we liked about Adidas Own the Game
True to size
Ideal for players with big feet
Employs the use of Cloudform cushioning thereby giving players maximum comfort
What we did not like about Adidas Own the Game
Might not be ideal for players with extremely wide feet
3. Adidas Men's Run the Game Sneaker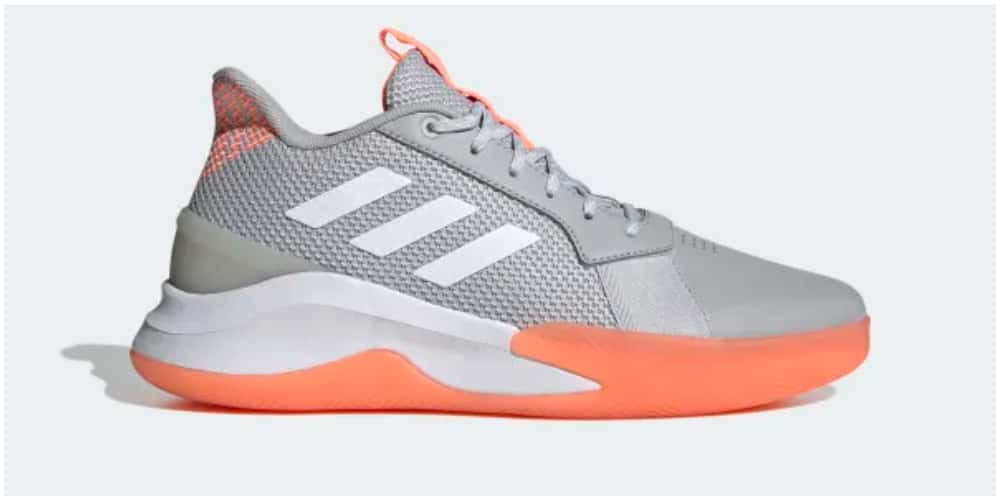 Like the Adidas Own the Game, Adidas Runthegame is another budget-friendly sneaker that comes with a premium finish. Perfect for guards, this low-top basketball shoe offers players increased traction as it comes with a non-marking rubber outsole, ensuring that you can get to play on any type of court.
The rubber outsole also ensures that the pair will last for a long time. In addition, the Adidas Runthegame sneakers also offer additional support and forefront protection as it comes with enhanced cushioning on all the impact zones.
The upper section features synthetic leather, a monochromatic grey finish, and a mesh giving the shoes a rather cool finish. The shoes also come with Cloudform sock liners which conform perfectly to the player's feet in the process offering a perfect feel.
What we liked about the Adidas Own the Game
Ideal for all types of court surfaces
Enhanced cushioning gives players maximum protection
Suitable for guards
What we did not like about Adidas Own the Game
The shoe might be uncomfortable for players with wide feet
Feels cheap
4. Nike Precision III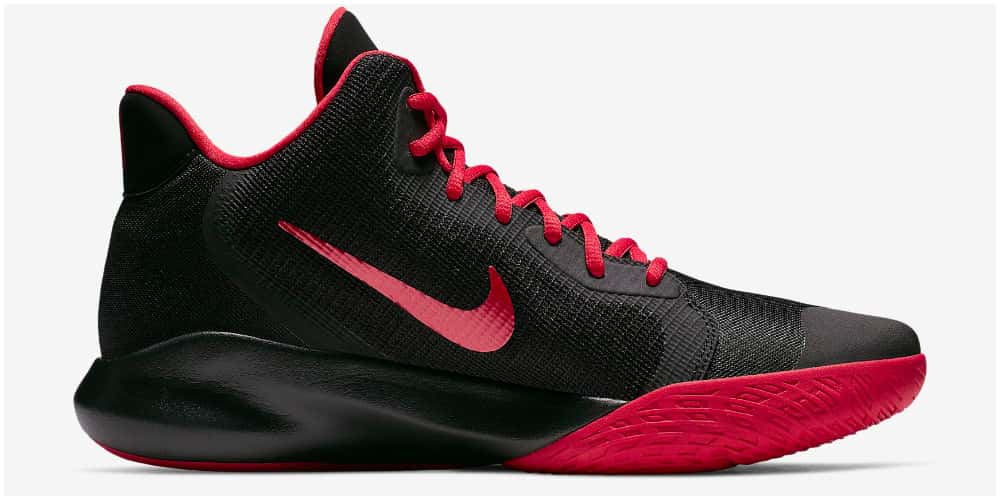 Considered to be much better than the KD Trey 5 and the Kyrie Flytrap, the Nike Precision III is a well-designed low budget shoe that offers maximum comfort and containment. Spotting a mid-top design, the Nike Precision III is designed with a rubber outsole, ensuring that the shoes offer multi-directional traction for quick cuts and soft steps.
As expected, the materials on the Nike Precision III feel somewhat cheap considering this is a low-budget pair. Considering this pair comes with a mid-top design, it's not recommended for big men and overweight players.
What we liked about the Nike Precision III
Perfect for speedier and lighter guards
Feels great for a low budget pair
Super comfortable for workouts and games
What we didn't like about the Nike Precision III
Not ideal for big men, heavier players or anyone shopping for supportive shoes
5. Fila Men's Torranado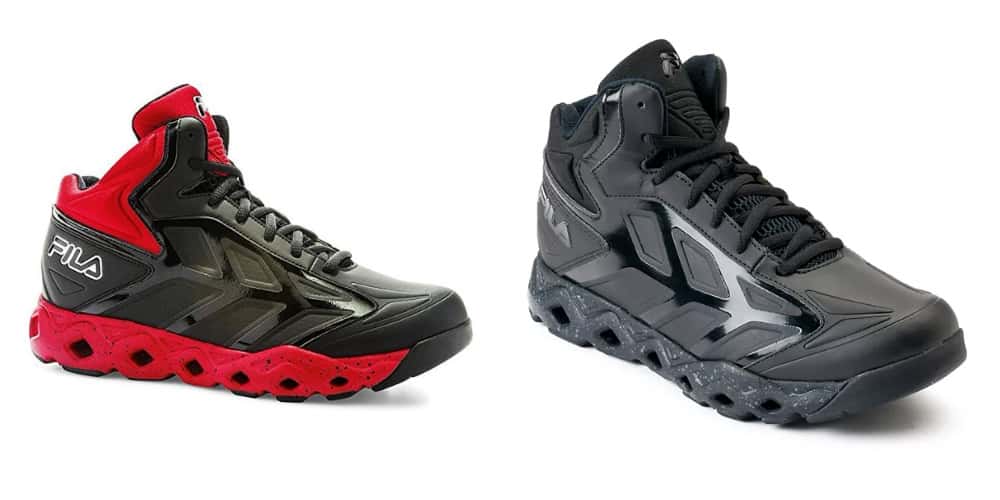 A mid-cut basketball shoe, the Fila Men's Torranado offers lateral support, excellent traction, comfort and stability. To ensure durability, the Fila Torranado comes with a synthetic upper complete with the iconic Fila logo and a trendy finish.
The rubber outsole not only guarantees traction but durability ensuring that the shoes will last for a long time. The shoes also use EVA ensuring that the player gets to experience maximum comfort and cushioning.
What we liked about the shoes
Rubber outsole guaranteeing traction and durability
EVA technology offers maximum comfort and cushioning
What we did not like about the shoes
Because the shoes are made out of synthetic leather, do not expect them to last for very long