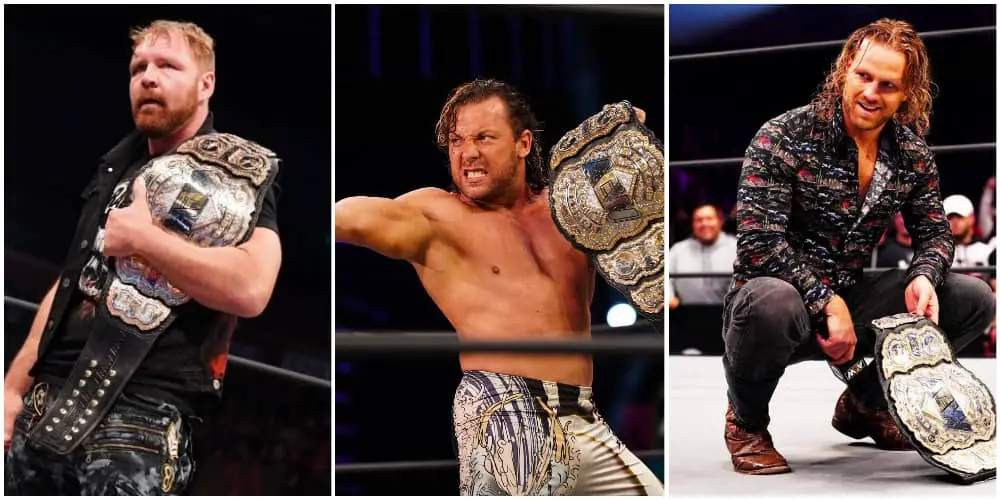 The 10 Best AEW Wrestlers So Far
Last updated on April 25th, 2022 at 08:49 am
Ever since its inception back in 2019, AEW has transcended into one of the biggest and most-watched pro-wrestling promotions. Apart from attracting some of the biggest names in pro wrestling, AEW has also managed to bring onboard seasoned wrestlers from various promotions such as the WWE and NJPW.
Moreover, AEW also became a beacon of hope for many wrestlers the WWE did not know what to do with. Wrestlers like PAC languished in the lower mid-card division and the cruiserweight division before ultimately departing the promotion.
For many years, the WWE dominated the pro-wrestling world with no visible competition in sight. Many wrestling promotions either failed to adapt to the changing times or simply lacked the financial power to grab a decent portion of the pro-wrestling world.
However, the entry of AEW into the pro-wrestling world not only forced the WWE to level up but also listen to the fans as well. From what we've seen so far, AEW almost matches the WWE in every single department despite being a few years old.
That said, let us look at the 10 best AEW wrestlers so far.
10. Brian Cage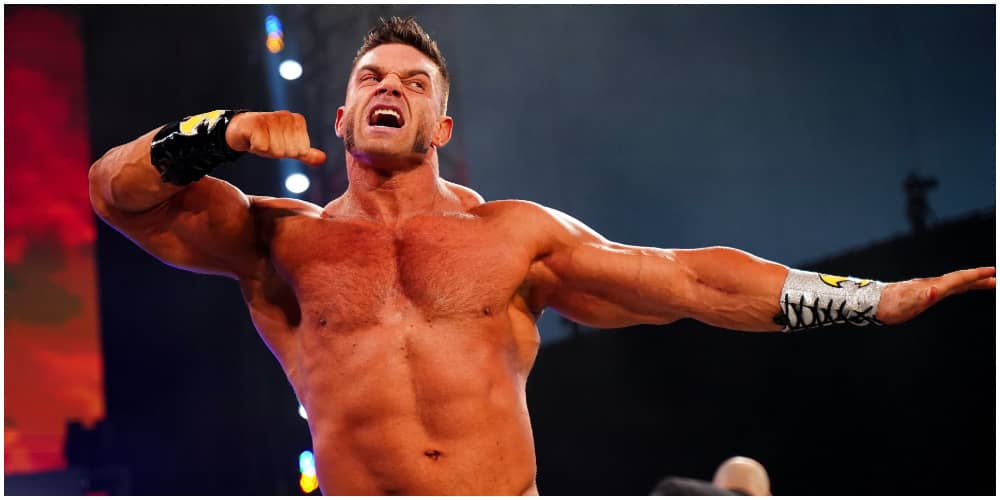 A former FTW and XPW champion, Brian Cage is another wrestler that truly deserves this spot on this list. Widely known for his strength and power, Cage excels at something that many wrestlers struggle with, in the business today.
A former bodybuilder, Brain Cage is arguably one of the strongest wrestlers in the world. Cage would begin his pro wrestling career back in 2004, where he would wrestle for various promotions such as Deep South Wrestling and All-Pro Wrestling. 
In 2008, Cage signed with the WWE on a developmental contract. The promotion would send Cage to its development program, Florida Championship Wrestling. However, a year later, the WWE would release Cage.
From the late 2000s to 2020, Cage became a mainstay in the indie scenes while wrestling for various promotions such as Impact Wrestling and Lucha Libre AAA. With Impact Wrestling, Brian Cage was quite successful in winning the Impact World Championship in his second year with the company. 
However, a string of injuries would force Brian Cage to end his sting with the promotion. In 2020, Cage signed with AEW and made his debut at the inaugural Double or Nothing event.
With AEW, Brain Cage took things from where he had previously left off, winning the FTW World Championship title in his first year with the company. 
9. PAC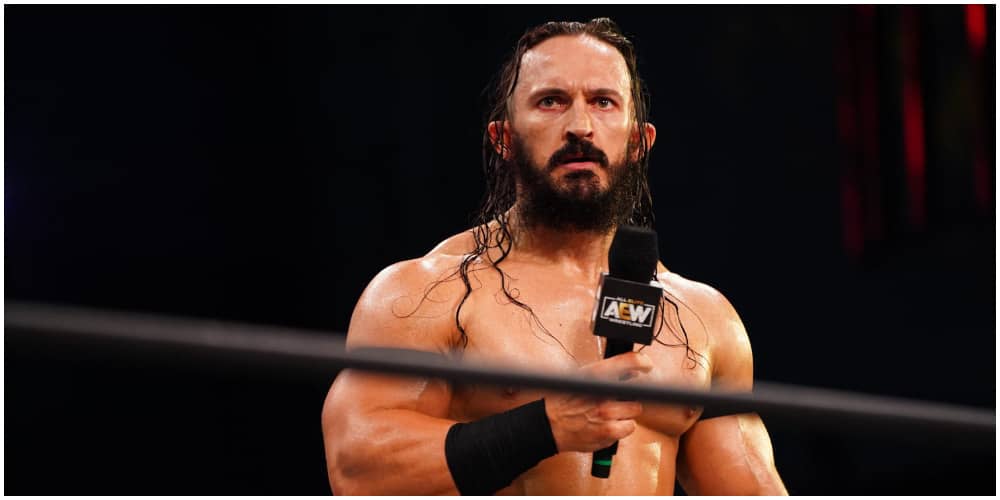 While he was undeniably one of the most notable names in the WWE, PAC's WWE career was short-lived. During his rather short stint with the WWE, PAC became a mainstay in RAW competing in various matches and tournaments. 
However, in December 2016, PAC would launch an attack on the Cruiserweight champion Rich Swan. By attacking Rich Swan, Neville (PAC) not only completed his heel turn but also joined the WWE Cruiserweight division. 
In January 2017, PAC would defeat Rich Swann and capture the WWE Cruiserweight title. Despite having a rather positive start, PAC and the WWE would ultimately fall out due to various differences. 
While the WWE was more than keen to keep PAC, it was quite clear that PAC had already made up his mind. PAC would ultimately return to Dran Gate where he aligned with the R.E.D stable. 
In 2019, AEW announced that PAC was one of the first wrestlers the promotion was bringing on board. 
With AEW, PAC has been able to take his wrestling career to the next level. He has adopted a faster-paced style that fans love and his matches bring something different to each show he is on. 
Just like Orange Cassidy, PAC has been equally impressive in AEW. However, he is yet to win any title and cement his legacy as one of the greats in the business. 
8. MJF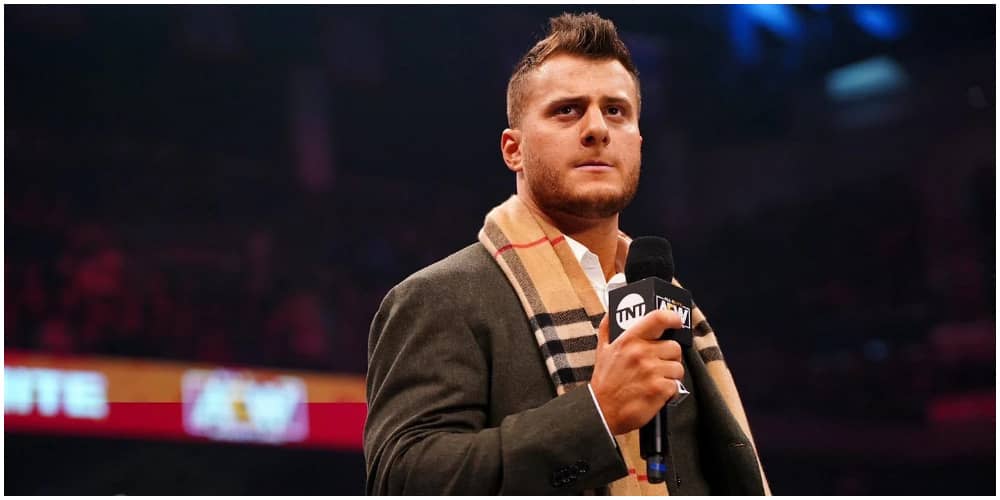 One of the biggest heels and youngest AEW wrestlers, MJF  is considered to be one of the best all Elite Wrestlers. Despite being in his mid-twenties, MJF has already proven that he has what it takes to be an all-time great.
Despite being highly gifted in the squared circle, MJF also happens to be one of the best mic workers on the planet. Ever since MJF signed with AEW, his pro-wrestling career has been on an upward trajectory. 
MJF's most recent feud with CM Punk did put him on the map, with the WWE "showing" interest in the young wrestler. AEW did put a clip up on Youtube on MJF's and CM Punk's first encounter and to date, the clip has garnered more than 4.4 million views and counting.
Apart from putting the entire world on notice with his jaw-dropping feud with CM Punk, MJF has been superb throughout his career with AEW. Ever since making his AEW debut, MJF went undefeated for more than 17 months before finally getting his first-ever singles match loss against Jon Moxley and All-Out.
7. Darby Allin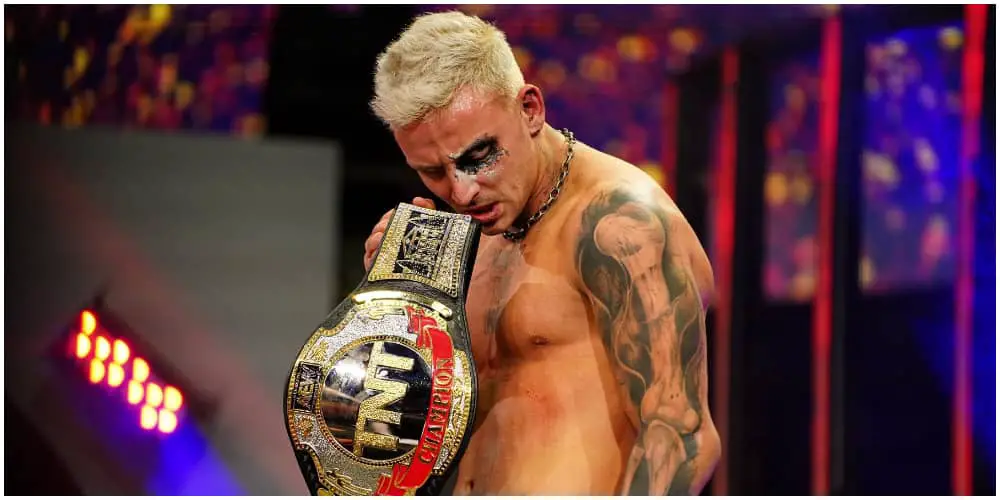 Undeniably one of AEWs brightest stars, Darby Allin has been a revolutionary figure since joining the company. Darby's high-flying abilities have earned him some of the AEWs top titles as he is now one-half of their Tag Team Champions with good friend Joey Janela.
Despite being one of the shortest AEW wrestlers, Allin has been quite impressive so far.
Just like most wrestlers on this list, Darby Allin began his wrestling career with a lot of promise. After making his debut with Ring Of Honor back in 20105 Allin went on to wrestle for promotions like World Wrestling Network, Lucha Libre AAA and Progress Wrestling.
In all these promotions Allin established himself as one of the best young wrestlers out there. Despite being highly talented, Allin lacked the experience to make it into the main event scene.
In 2019, Darby Allin signed with AEW, making his in-ring debut at Fyter Fest. Despite making his debut in June, Allin became one of the AEW World title contenders by October. 
Allin would earn a world title match against Chris Jericho, only to fall short. A year later, Allin would go ahead and win the AEW TNT title at full gear after he defeated Cody Rhodes. 
6. Cody Rhodes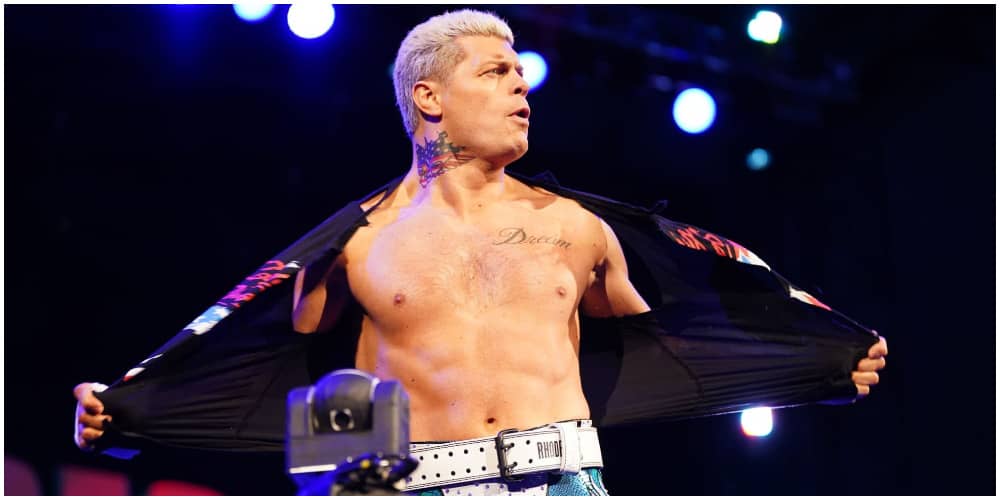 Despite being the son of the legendary Dusty Rhodes, Cody had to work for everything he's got. Cody spent years with WWE before leaving which later led him to his new home AEW.
While he was somewhat successful with the WWE, Cody Rhodes would go ahead and cement his legacy as an all-time great at AEW. Apart from becoming the inaugural AEW TNT Champion, Rhodes would go and lift the title a record three times. 
Like most wrestlers, Cody Rhodes worked with several promotions before signing with the WWE. Some of these promotions include ROH, TNA and NJPW. Moreover, Rhodes was also an amateur wrestler, who became a two-time Georgia state champion. 
In 2006, Rhodes ultimately signed with the WWE and was assigned to its developmental territory, OVW. A year down the line, Rhodes would make his WWE debut on Raw alongside his father and Randy Orton.
After requesting to leave the WWE, Rhodes would not only wrestle in the indie scenes but also worked with various promotions such as ROH and TNA. In 2018, Rhodes revealed that he had signed a 5-year contract with a newly formed promotion, where he would not only wrestle but also serve as one of its executive vice presidents. 
5. Orange Cassidy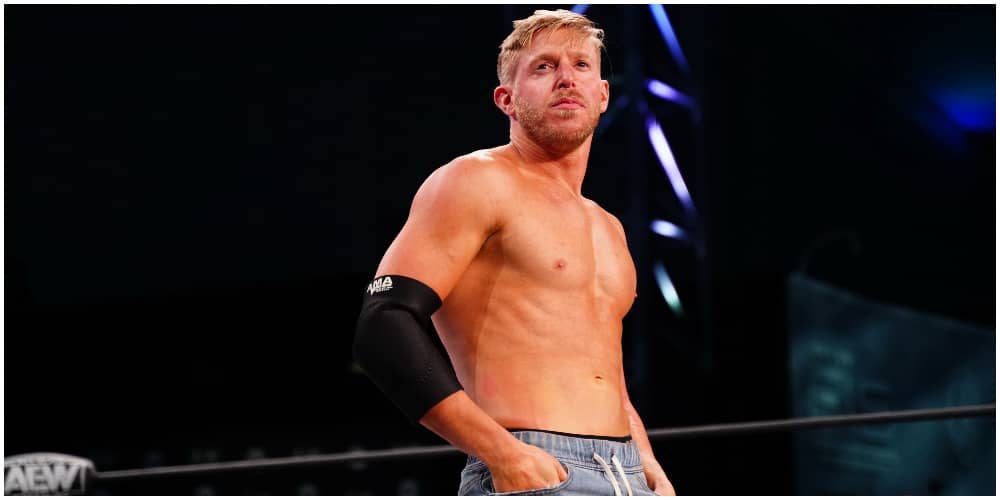 One of the most polarizing stars in pro-wrestling, Orange Cassidy is a pro-wrestler who has definitely mastered the art of getting into the skin of other wrestlers and wrestling fans. 
There are those who want to see Orange Cassidy humiliated and then there are those who believe he is one of the best things AEW has going on. Despite being somewhat annoying, Orange Cassidy not only has a great sense of humour but also brings some entertainment value to AEW.
Prior to becoming a household name, James Cipperly began his pro-wrestling career back in 2006. Ever since Cassidy made his pro-wrestling career, he wrestled mainly for Chikara promotions and was a key figure in the independent circuits.
In 2019, Cipperly finally signed with AEW, making his debut at the first-ever Double or Nothing PPV under the moniker Orange Cassidy. Regarded as the "King of Sloth Style" Orange Cassidy has gone toe to toe with some seasoned wrestlers such as Kenny Omega, Chris Jericho and Adam Cole. 
Despite having a great gimmick, many wrestling analysts and purists have been quick to point out one flaw in his character: Cassidy rarely speaks. Many of them believe that this could be one of the factors that prevent Cassidy from becoming a world champion. 
Nonetheless, Cassidy still has got a long way to go and could still become either a TNT or AEW world champion in the near future. 
4. Adam Page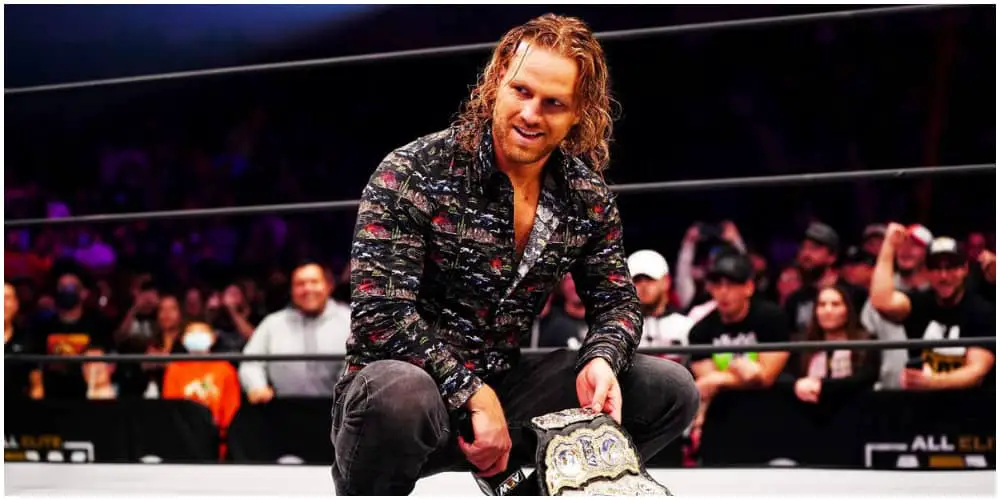 Considered by many to be a future Hall of Famer, Adam Page began his pro wrestling career back in the late 2000s. During this time, Page worked for various promotions such as CWF Mid-Atlantic and PWX (Premiere Wrestling Xperience).
Adam Page excelled at both promotions, winning both the CW Heavyweight Championship and the PWX Tag Team titles twice. In 2011, Adam Page joined Ring of Honor with whom he spent more than 8 years. 
During his rather long with ROH, Adam Page became a crucial member of the BULLET Club working alongside Nick Jackson and Matt Jackson. Despite being a highly talented wrestler, Adam Page was not able to fully realize his potential during his first 15 years as a pro-wrestler.
In 2019, Adam Page joined AEW as Hangman Page and from then on his career took a different turn. In his first year with the promotion, Adam Page burst into the main event scene. Despite failing to capture the first-ever AEW World title after failing to overcome Chris Jericho, Adam Page has been equally impressive.
In November 2021, Adam Page defeated Kenny Omega to win his first-ever AEW World title. According to Dave Meltzer, the match between Kenny Omega was a "classic", with the seasoned journalist giving in a rare rating of 5 ½ stars. 
3. Chris Jericho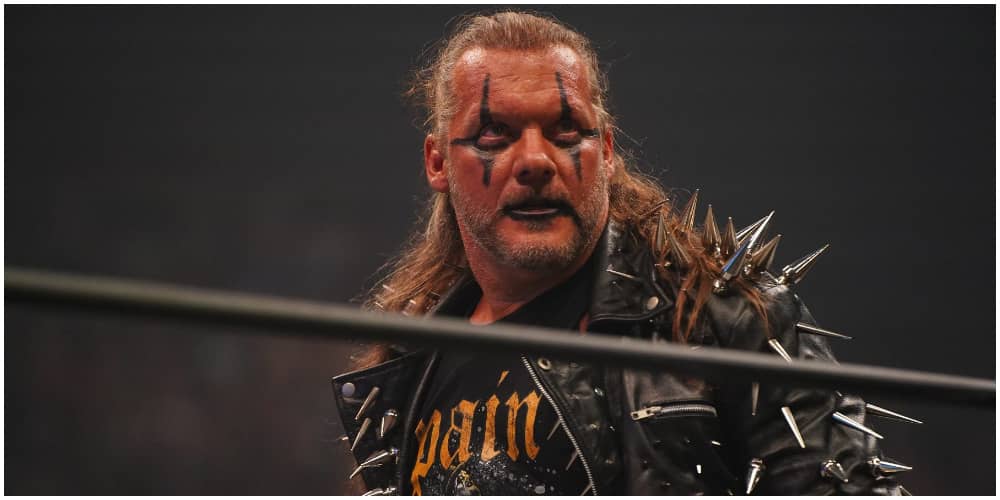 Just like Jon Moxley and Cody Rhodes, Chris Jericho became a household name during his rather long stint with WWE. Arguably one of the most decorated wrestlers in the WWE, Chris Jericho has held more than 20 titles including the World Heavyweight Title, the Intercontinental Title and the United States Championship.
While it might have been absurd more than 15 years to bring Chris Jericho's name in the goat conversion, the Canadian-born wrestler has earned every right to be mentioned alongside any all-time great.
Competing across 4 different decades, Chris Jericho has managed to create a pro-wrestling resume that most wrestlers dream of. Regardless of which promotion he got signed to, Chris Jericho became one of the main eventers in the promotion. 
Despite being in the game for more than 30 years, Chris Jericho continues to compete at top level. While he might not move as fast as he use to, he is now more relaxed and calculative in his approach to wrestling. 
Moreover, due to the level of experience, Jericho gained over the years, everything that he does now seems so effortless. His creativity, mic work and in-ring work rate are nothing short of a work of art.
2. Kenny Omega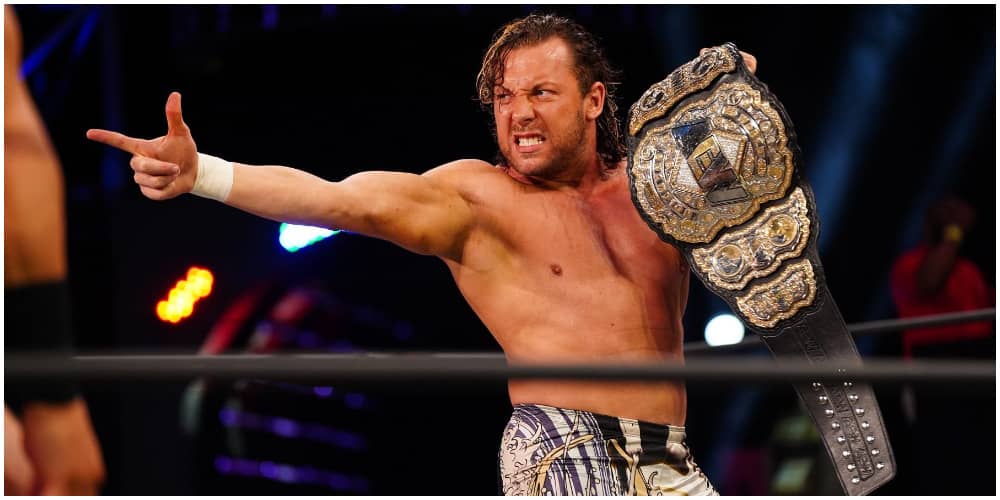 Arguably one of the most talented wrestlers in AEW, Kenny Omega began his wrestling career with New Japan Pro Wrestling (NJPW). Ever since making his pro-wrestling debut with NJPW, Kenny Omega went ahead to become a highly decorated wrestler, winning multiple championships along the way.
In 2017, Sports Illustrated named Kenny Omega the Wrestler of the year. In the year that followed and 2020, Kenny Omega went ahead to top a list that had the top 500 wrestlers in the world. 
A highly skilled wrestler, many wrestling fans, analysts and purists acknowledge Omega for his amazing in-ring work. In 2018, Omega received a rare 7-star rating the highest rating that Dave Meltzer has ever given a wrestling match for his match against Kazuchika Okada. 
When you come to think of it, Dave Meltzer's scale is out of 5, so for the seasoned journalist to award a match a 7-star rating, the bout must have been out of this world. After spending a bigger chunk of his wrestling career in Japan, Kenny Omega ultimately received a 4 year deal from AEW.
With AEW, Kenny Omega has been quite impressive from the get-go, winning both the AEW World Championship and the AEW World Tag Team title alongside Adam Page.
1. Jon Moxley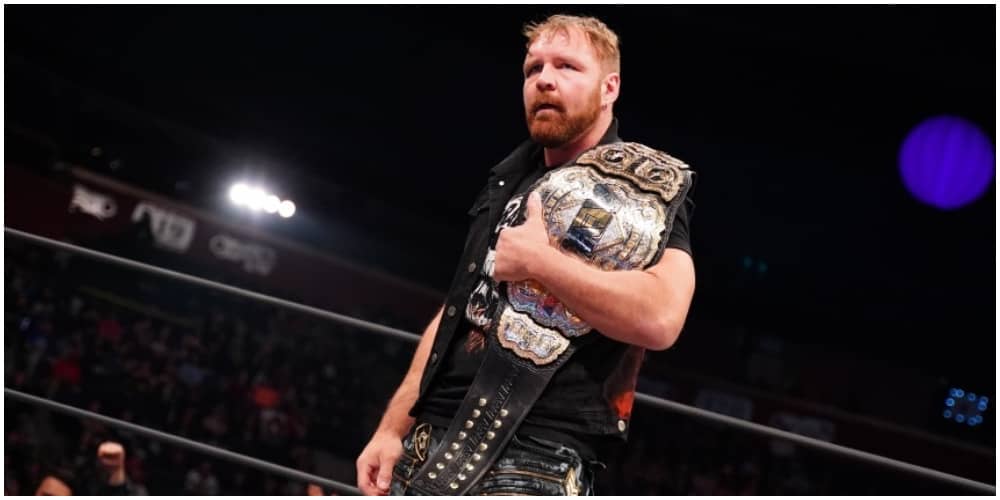 A one-time AEW World champion, Jon Moxley is arguably the best AEW wrestler so far. Ever since making his debut back in 2019, Jon Moxley's AEW career has been on an upward trajectory.
By winning the AEW world championship in his second year with the company, Jon Moxley made history by becoming the first pro-wrestler to hold both titles simultaneously.
Moxley continued with his impressive run by becoming the face of AEW. Nonetheless, despite being a solid wrestler, things have not always been a bed of roses for Moxley.
During his rather long stint with the WWE, Jon Moxley's WWE career never really came to fruition. For many years, Moxley was stuck in the promotion's upper mid-card.
Although he ultimately became a grand slam WWE champion, Jon Moxley was often subjected to under-par bookings.
In his short stint with AEW, Jon Moxley not only won the world title but has already beaten various seasoned wrestlers such as Kenny Omega and Chris Jericho. Moreover, Moxley has also been part of some memorable matches with AEW so far.