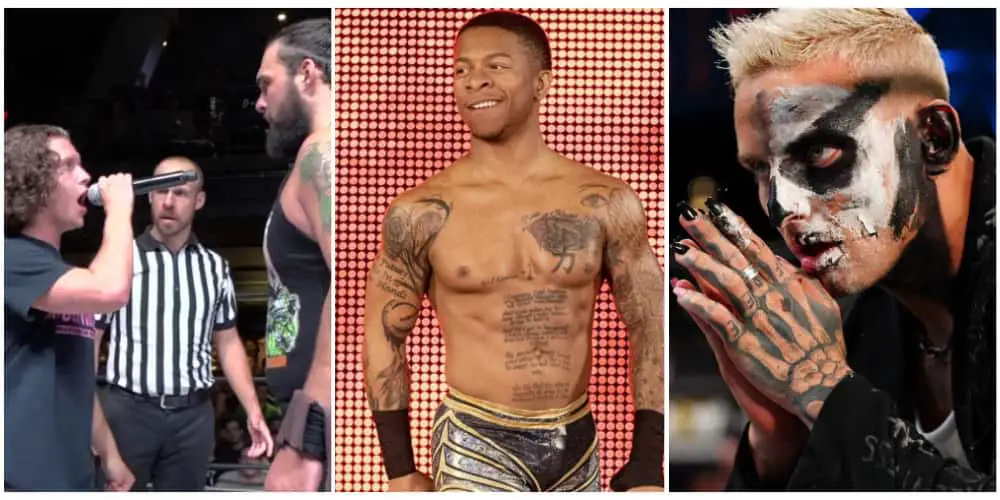 The 10 Shortest AEW Wrestlers
Last updated on May 8th, 2022 at 11:11 am
From what we've witnessed over the years, many wrestling promotions have always preferred muscular and athletically gifted wrestlers. We could largely attribute this to the fan base during the early years, compounded by the high demand for these physical specimens.
However, as time continued to pass by, we've seen a new breed of wrestlers who emerged to defy the odds and make a name for themselves in a highly competitive business.
Adaptation proved critical for wrestlers who lacked size, many of whom often relied on their niftiness, quick thinking abilities and flexibility. In the squared circle, many short wrestlers have gone toe to toe with wrestlers twice as tall but still picked up the win.
Many of the wrestlers on this list began their professional wrestling careers in the indie scenes working for various promotions.
That said, let us look at the 10 shortest AEW wrestlers.
10. Darby Allin 5'8
Looking at what he has already achieved in the squared circle, it's hard to imagine that Darby Allin is one of the shortest AEW wrestlers. Although he stands at 5'8, Darby Allin has been able to impressively defeat various physical specimens at AEW.
His quickness and intelligence have not only seen him become one of the biggest AEW wrestlers, but also one of the highest-paid AEW wrestlers. In his second year with the company, Darby Allin ended up winning the TNT championship title after defeating Cody Rhodes at Full Gear. 
While Allin would eventually lose the title to Miro, he set the record for the longest title reign at 186 days.
9. Jack Evans 5'8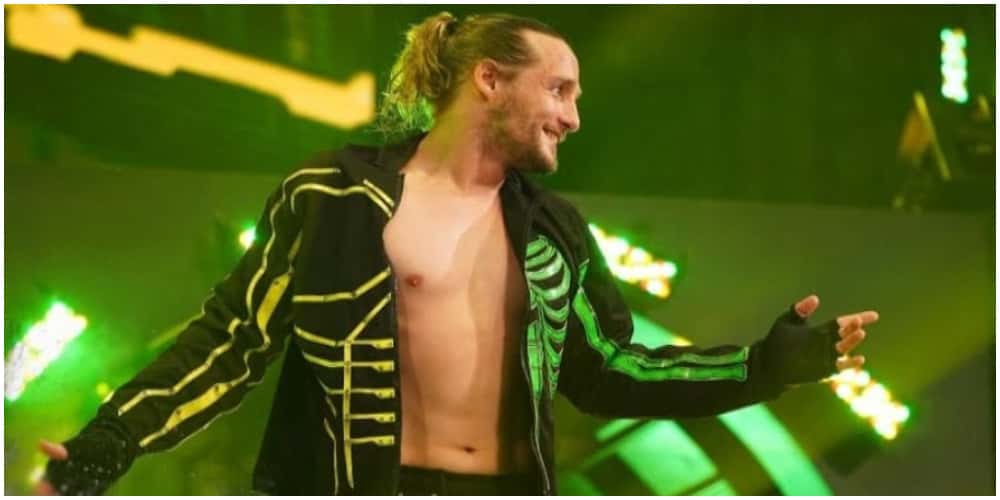 Widely known for his Lucha Libre style of wrestling, Jack Evans's high-flying skills saw him become a fan favorite. Like most professional wrestlers, Jack Evans featured for various professional wrestling promotions, such as ROH, MLW and TNA. 
However, it's with Lucha Libre AAA that Evans became an iconic figure. During his early months at AAA worldwide, Evans teamed up with Teddy Hart to form Hart Foundation 2.0.
As a tag team stable, the duo often came extremely close to winning the promotion's tag team championship titles. 
Ultimately, the team broke up after a few months because of internal wrangles. Evans would ultimately release Evans after he publicly criticized La Parka and the promotion during an interview with a news website. 
In May 2020, Evans signed with AEW reforming the Los Gueros del Cielo alongside Angelico. Instead of using their previous name, AEW would now bill the stable as Hybrid2. 
8. Lance Archer 5'8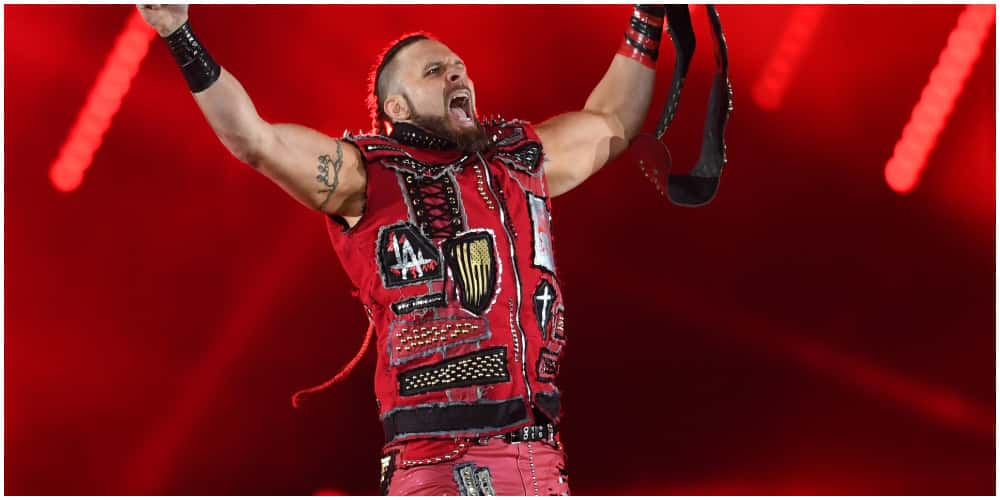 Prior to signing with AEW, Lance Archer began his pro-wrestling career in the indie scenes, working for various promotions. During the first four years of his pro-wrestling career, Lance Archer featured mainly at the Texas independent circuit. 
In 2004, Lance Archer signed with TNA teaming up with Kid Cash, under a new gimmick Dallas. With Kid Cash, the duo ended up winning the vacant NWA World Tag Team Championship titles after defeating Christopher Daniels and Low Ki at the finals. 
After a rather long stint at TNA, Lance Archer would sign briefly with the WWE. The WWE assigned Archer to its development territory, FCW.
The WWE would ultimately release him after one year. In 2020, Lance Archer received a multi-year deal from AEW. In his first year with the company, Archer was quite impressive, going all the way to the finals for the highly coveted AEW TNT championship. 
Standing at 5'8, Archer is undeniably one of the shortest AEW Wrestlers. 
7. Joey Janela 5'8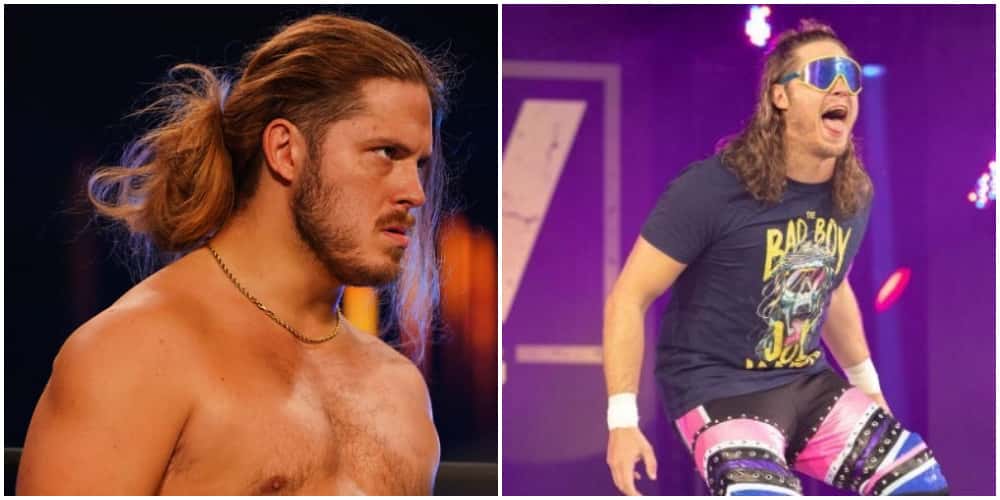 Janela's love for wrestling saw him begin his professional wrestling career at 15. While this was not legal, Janela would often inform wrestling promoters he was not only of the legal age but also fully trained. 
While growing up, Janela was a big fan of deathmatches, a style that became quite popular at ECW. In the process, Janela slowly embraced the high-risk, high reward matches. In 2006, Janela made his pro wrestling debut in the indie scenes.
Janela would continue to feature in the indie scenes before ultimately signing with CZW in 2014.
In 2019, Janela became one of the first wrestlers to sign with the newly formed AEW. While AEW signed Janela, the 3-year deal still allowed Janela to continue wrestling in the Indie scenes. Being one of the first wrestlers to sign with AEW, Janela made his AEW in-ring debut at the inaugural Double or Nothing event.
6. Sonny Kiss 5'8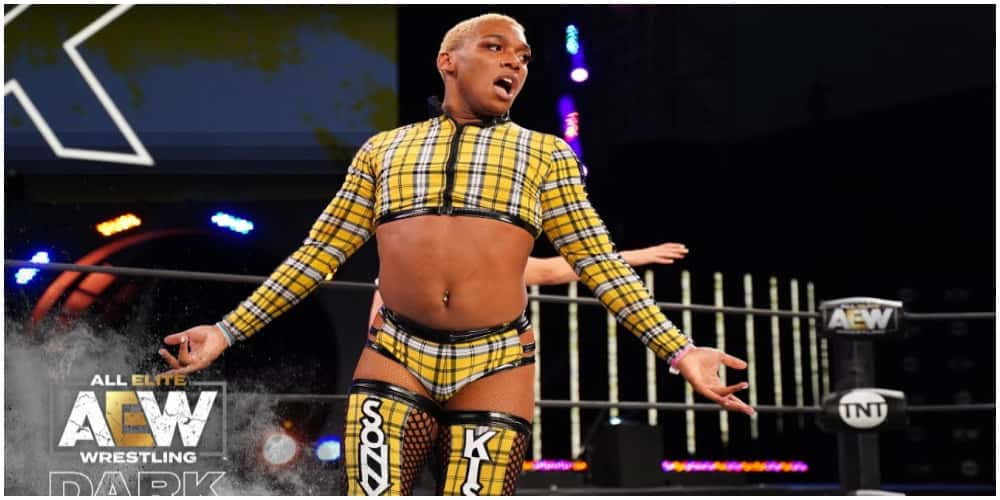 Like most professional wrestlers, Sonny Kiss began his professional wrestling training at a tender age. At the age of 17, Kiss made his pro wrestling debut as a valet/manager. 
In 2013, Kiss finally made his in-ring debut in New Jersey for the East Coast Pro Wrestling. 5 years later, Kiss would sign with Lucha Underground, making his debut in June 2018.
After appearing briefly for East Coast Pro Wrestling, Sonny Kiss would ultimately sign with AEW. Kiss made his debut at the Double or Nothing PPV during the Casino Battle Royale. 
Standing at 5'8, Sonny Kiss is the 5th shortest AEW wrestler. 
5. Serpentico 5'6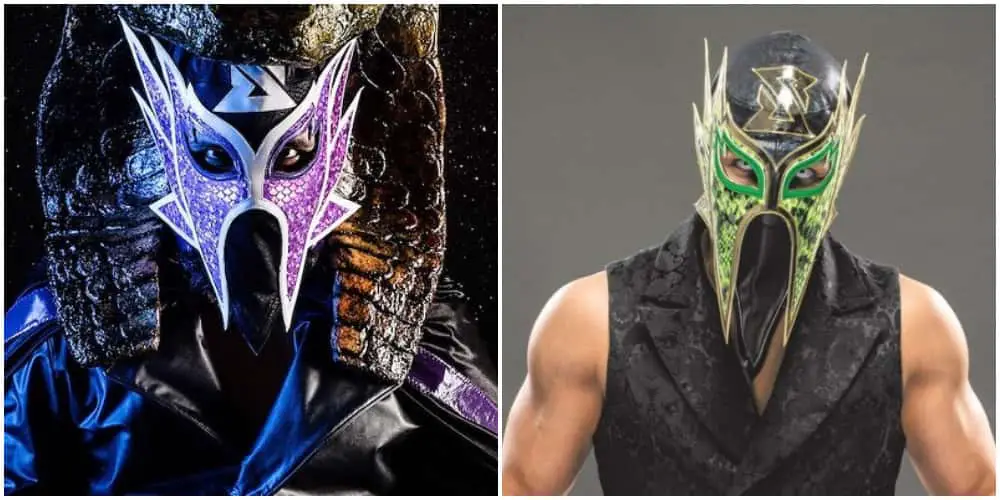 A renowned member of the stable Chaos Project, Serpentico's mysterious look has made him one of the most memorable wrestlers at AEW. A highly experienced wrestler, Serpentico made his pro-wrestling debut 18 years ago. After signing with AEW, Serpentico made his debut as John Cruz.
However, two months later, after his match with Darby Allin, was when Cruz brought out his new gimmick, Serpentico. Prior to signing for AEW, Cruz was a mainstay in the indie scenes. 
Many promotions had canceled his bookings until AEW finally approached him. With AEW, he became a part of its innovative DARK program that featured wrestlers mostly from the Indie scenes.
Due to his appearances on AEW, Cruz ultimately became a mainstream star both as Cruz and his alter-ego, Serpentico. 
Coming from a wrestling family, settling for professional wrestling was a straightforward decision for Cruz. Trained by Ricky Banderas, Cruz could master the art of Lucha Libre at 19 years. 
4. Kalisto 5'6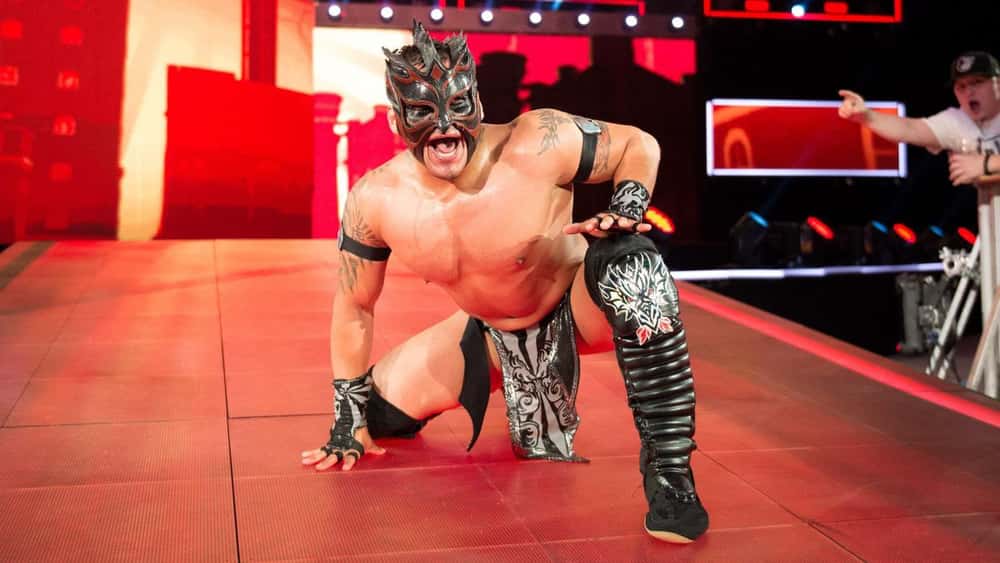 Known for his agility and swiftness, Kalisto was one of those wrestlers you would never have thought would leave the WWE. A true luchador, Kalisto made his professional debut as a masked wrestler, Samuray del Sol, in the independent circuit. 
After a rather long stint in the indie scenes, Kalisto ultimately worked for larger promotions, such as AAA and Dragon Gate USA. In 2013, Kalisto signed with the WWE as a member of its development territory, NXT.
As a member of the Lucha Dragons, Kalisto, alongside Sin Cara, became the new NXT Champions. 
Kalisto would ultimately earn a promotion to the main roaster, where he not only became the United States Champion but also the cruiserweight champion
After spending more than 8 years with the promotion, WWE would ultimately release Kalisto. In 2021, Kalisto signed with AEW. Standing at 5 feet 6 inches, Kalisto is undeniably one of the shortest AEW wrestlers.
3. Lio Rush 5'6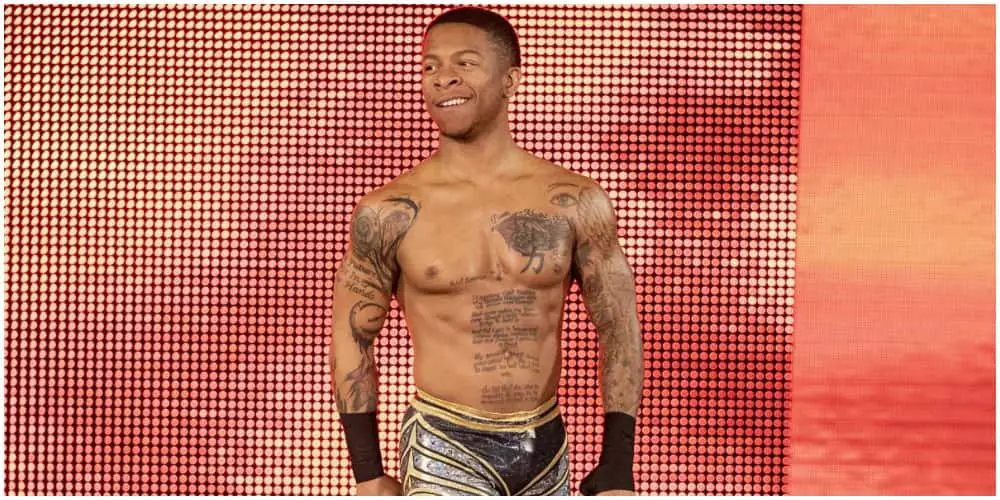 Widely known for his blistering speed and breathtaking creativity, Lio Rush is undeniably one of the most talented wrestlers at AEW. Prior to signing for AEW, Lio Rush was featured for various wrestling promotions such as WWE, AAA, NJPW and ROH. 
With the WWE, Lio Rush made history by becoming the youngest Cruiserweight Champion. Rush also briefly managed Bobby Lashley.
Like John Silver, Lio Rush became a mainstay figure at CZW, where he not only won the CZW Wired Championship on three separate occasions, but also the CZW World Heavyweight title. '
In 2021, Rush moved over to AEW, making his debut at the Double or Nothing PPV. At the Event he came under the Joker gimmick, only to be eliminated from the Castle Battle Royal by Matt Hardy.
However, despite making his debut, Lio Rush announced he had signed with NJPW despite receiving a contract from AEW. A few months later, Lio Rush would return to AEW, this time for good.
2. John Silver 5'4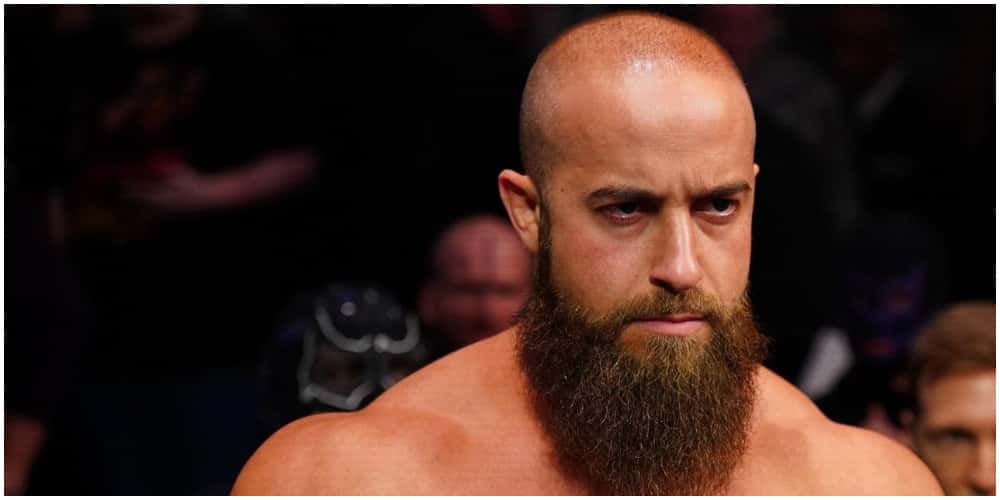 Widely known for his involvement with the Dark Order, John Silver is the second shortest wrestler in AEW. After he underwent a series of training under the tutelage of Mikey Whipreck, Silver made his pro wrestling debut at the NYWC (New York Wrestling Connection) in 2007.
In 2011, John Silver jumped ships and joined CombatZone Wrestling.
However, John Silver would disappear for two years before he ultimately resurfaced in 2013. In 2014, John Silver lifted the CZW World Tag team belts under the stable, the Beaver Boys (alongside Alex Reynolds). Silver would ultimately become a mainstay and one of the popular names at CZW.
In 2019, Silver would win the CZW World Heavyweight title after defeating David Star. While Silver was under contract with CZW, he would make appearances for various promotions, such as WWE and Chikara.
Towards the end of 2019, Silver alongside Alex Reynolds would sign with AEW, making his in-ring debut at AEW Dynamite. After losing a series of matches, Silver and Reynolds aligned themselves with the Dark Order.
1. Marko Stunt 5'2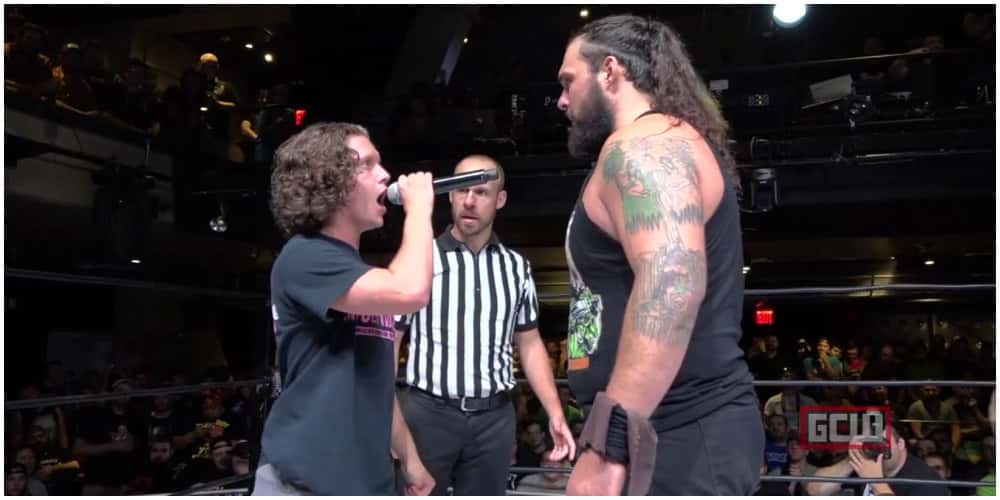 Standing at 5 feet 2 inches tall, Marko Stunt is undeniably the shortest AEW wrestler. At 18, Marko Stunt started his professional wrestling training, before making his debut at IWA Mid-South.
In no time, Stunt began touring the Indie scene making appearances for various promotions such as GameChanger and Pro-Wrestling Guerilla.
In 2019, Marko Stunt ultimately signed with AEW. He made his AEW debut at the inaugural All or Nothing Event during the Casino Battle Royal competition.
Despite competing at the highest level of pro-wrestling, Marko Stunt is one of the youngest AEW wrestlers.
With AEW, Stunt ultimately developed allegiances with Luchasarus and Jungle Boy, forming the Jurassic Express. The Jurassic Express ultimately became one of the best AEW tag teams winning various high-stakes matches.