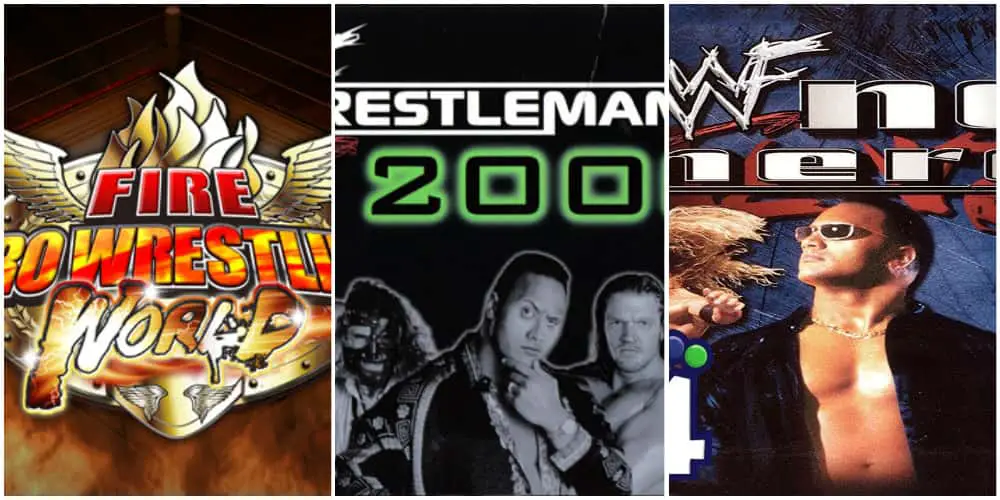 The 10 Best Wrestling Games of all Time
Last updated on May 8th, 2022 at 11:14 am
Ever since its inception back in the 1950s, gaming has continued slowly transformed into one of the most profitable industries. As time has gone by, new technologies such as mobile gaming have helped shaped the gaming landscape.
Various industries such as the mobile industry have been crucial in revolutionizing the gaming industry in the process, opening new doors to a new generation of gamers.
Just like most video games, wrestling games have also gone through a similar curve. After purchasing Capitol Wrestling Promotion in 1982 from his father, Vincent McMahon came up with various concepts that he believed would cause ripples in the industry.
The first wrestling game, I Am the Game was invited during the 8-bit era. As luck would have it, the inception of the first game coincided with the rise of Wrestlemania. That said, these are the 10 best wrestling games of all time.
10. WCW/NWO Revenge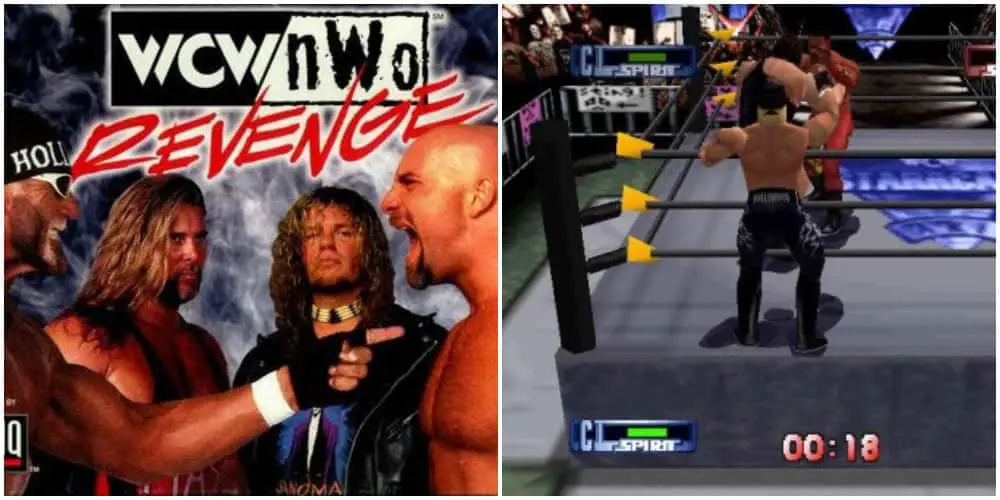 Following from where its predecessor left things from, WCW/NWO Revenge comes with a complete cast of wrestlers, better graphics, more rings and more options.
Despite running on a Revenge/World Tour-esque engine, WCW/NWO Revenge offers a much better visual experience as well as a gameplay option. In addition, the engine also allows faster counters and moves than its direct competitors, WWF: Warzone. 
As previously mentioned, the game also features a long-running list of cast.
Some of the wrestlers available in WCW/NWO Revenge include Hulk Hogan, Kidman, Bret Hart, Scott Hall, Brian Adams, Eric Bischoff and many others. 
9. Saturday Night Slam Masters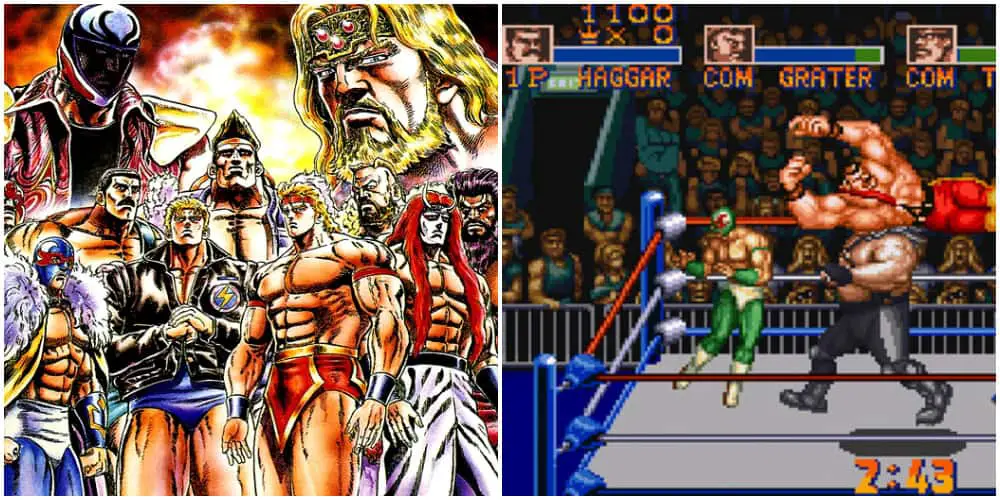 Despite not having a wrestling license or being backed up by a major wrestling promotion, Saturday Night Slam Masters offers plenty of excitement and well-rounded characters.
Apart from having different fighting styles the characters in Saturday Night Slam Masters also have a post and pre-match quotes. Fights in this highly entertaining game take place inside a squared circle, complete with turnbuckles, ropes, smoke and laser lights during entrances. 
Like all the other wrestling games on this list, controls consist of kicks, punches, grapples and Jumps. Despite having everything right, Saturday Night Slam Masters is somewhat lacking when it comes to match modes.
With only two match modes, Battle Royals and One on One matches, Saturday Night Slam Masters will only appeal to a select few. The Genesis version of the game offers a rather different type of battle Royal the Derth Match.
Overall, Slam Masters is a solid wrestling game that offers great graphics, old-school sounds and plenty of action. If you are a wrestling fan who loved the early 80s and 90s games, then you will definitely fall in love with Slam Masters.
8. WWF Wrestlemania: The Arcade Game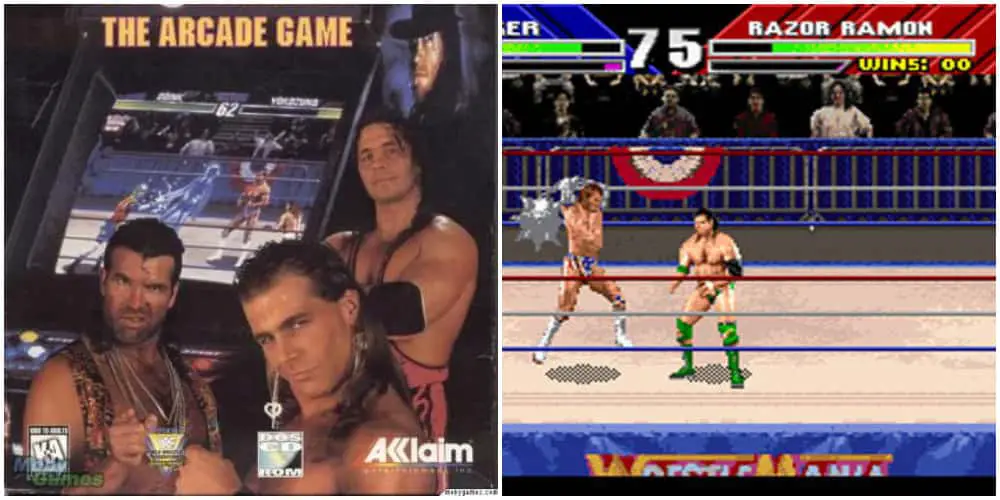 Based on the initial Arcade Game with the same name, WWF Wrestlemania is a highly intriguing video game that will definitely take you on a roller coaster ride. 
As expected, the roster features various WWE legends such as Yokozuna, Boink the Clown, Bam Bam Bigelow, The Undertaker and Shawn Michaels. In an effort to bring to life the Arcade feeling, this video game does not feature the traditional 3 count pin. 
Instead, the player faces multiple opponents, fighting them until their health meter falls to zero. 
Instead of feeling like a Wrestling game, the WWF Wrestlemania feels more of a street brawl. That said. WWF Wrestlemania: The Arcade Game is a brawler that might disappoint many wrestling fanatics who may be looking for a more hardcore experience. 
7. Fire Pro Wrestling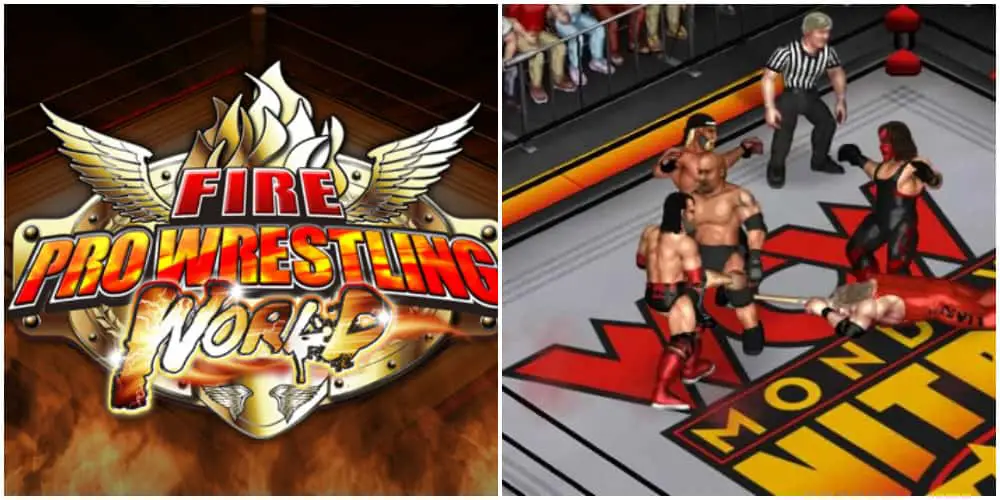 Featuring rich gameplay, plenty of moves and plenty of character customization, it's clear to see why Fire Pro Wrestling is arguably one of the best Wrestling games of all time. 
Other key features that make Fire Pro Wrestling stand out include the smooth online play, deep Customization and numerous modes. 
Like any other solid wrestling title, Fire Pro Wrestling features both basic and brutal fighting moves. Some of these titles include joint locks, top rope moves, brutal maneuvers and lariats. 
An additional feature in this game is the Okite Ayaburiz which allows you to steal your opponent's finishing moves. Moreover, this game also allows players to trade blows in a random no-sell sequence. 
The game also comes with a mission mode, which allows new players to get acquainted with the game. The mission mode features fake wrestlers, whom you will not touch again once you go past the mission mode. 
Whether you are an experienced Fire Pro Wrestling player or not, the mission mode is a must-try ad it presents you with the opportunity of unlocking new moves. 
6. WWF Wrestlemania 2000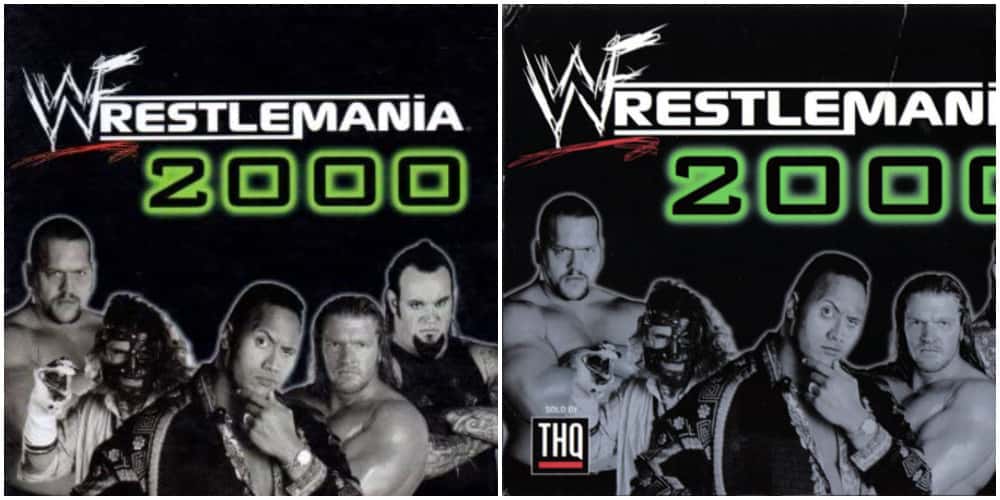 Customization is what separates WWF Wrestlemania 2000 from the rest. Apart from allowing players to customize in-ring attires, Wrestlemania 2000 also allows players to customize moves as well. 
While the gameplay might be somewhat simplistic for some players, everything else checks the box of what to expect in a solid wrestling game. 
It'd important to note that this game comes with the Revenge engine which means that the speed and mechanics are somewhat the same. 
The controls are also identical, with all the basic controls for grappling, punching, Irish whipping and running remaining the same.
In addition, this game also comes with plenty of WWE superstars such as The Rock, Stone Cold Steve Austin and many others. On top of that, the game also features 7 different WWE venues which means that you do not have to wrestle in the same venue time and time again. 
Other outstanding features include hidden weapons, a full grappling system, a combo move system and four-player support. 
5. WWE All-Stars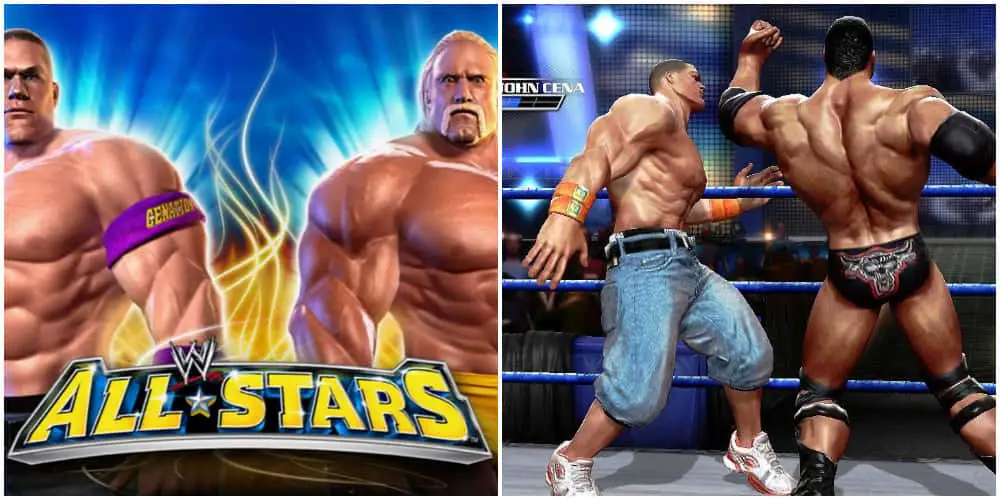 The WWE All-Stars is also another highly entertaining game that feels like a mash-up between Nintendo 64 wrestling games and NBA Jam. Like most wrestling games on this list, the WWE All-Stars is action-centric from the get-go.
Moreover, this game also includes some over-the-top action and some craziest fights that you will ever encounter. Like most games on this list, WWE All-Stars is an arcade game that not only has one of the best roasters but also the gameplay, overall feel and graphics are on a whole new level.
With an approximated 30 characters, there are plenty of options to choose from. Some of the characters in this game include Triple H, Randy Orton and Ricky Steamboat.
4. WWE 2K14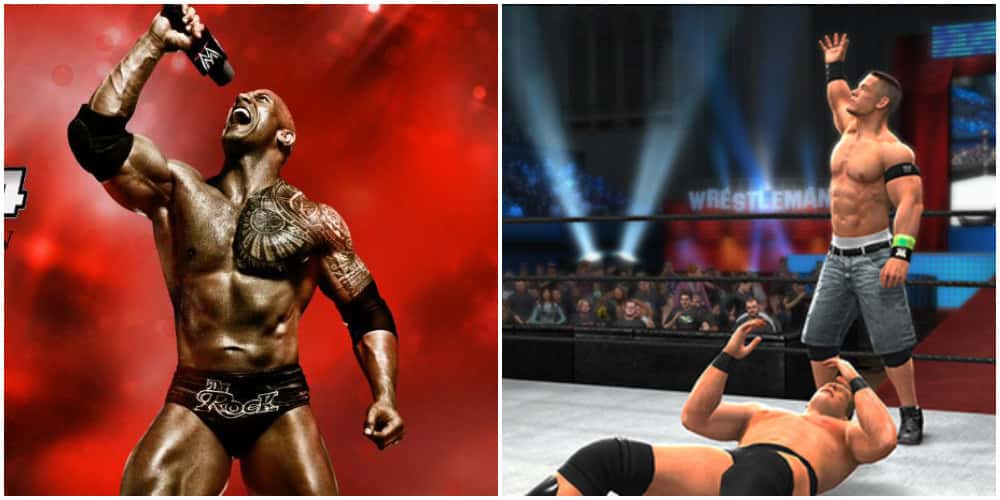 Unlike most wrestling games within the 2K franchise, the creators of WWE 2K14 took a rather different approach. Instead of focusing on the usual roaster, the creators decided to rekindle the nostalgic flames of the yesteryears.
Apart from the roaster, the creators also went a step further to include a new mode; 30 Years of WrestleMania. This new mode laid emphasis on what many refer to as the Superbowl of pro-wrestling, WrestleMania.
All the classic matches that you could think of are included in this mode. Some of the matches that you can expect to find include the classic Hulk Hogan vs Ultimate Warrior encounter.
Another classic match that you can expect to find under this mode is Ric Flair's retirement bout against Shawn Michaels. The Undertaker's undefeated Streak, hidden within The Streak Section is also something that you should definitely expect to find in this highly entertaining game.
Finally, one great thing about this game is that the developers went a step further to ensure that all real-life options are readily available without making the game unnecessarily complicated.
3. Def Jam: Fight For New York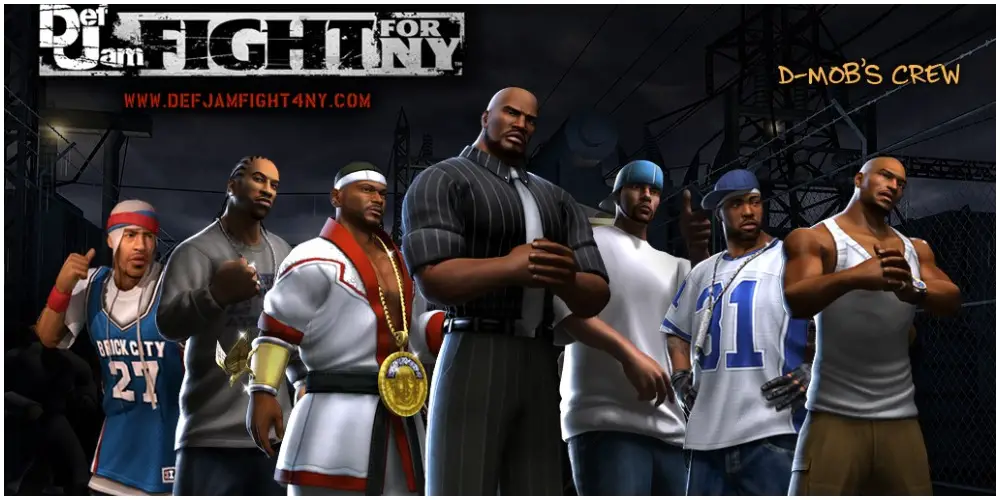 With more hip-hop stars, new fighting styles and deeper story modes, Def Jam: Fight For New York will definitely keep any wrestling fan highly entertained. Unlike the previous installment, Def Jam: Fight For New York is not only more brutal but also features plenty of curse words and blood as well. 
Despite the mature content, this game comes with great gameplay and a rather immersive atmosphere. That said, Def Jam: Fight For New York will definitely appeal to wrestling fans and hip-hop fans alike. 
The atmosphere in this game is incredible, while the game engine is on another level. Apart from improving the pace of the action, Aki also laid more emphasis on unique wrestling styles instead of the grapples and standard strikes of the previous versions.
The fighters in Fight for New York draw their moves from the game's different fighting styles which include street fighting, wrestling, submissions, kickboxing and martial arts. It's important to note that while the fighting styles might be the same for two wrestlers, no wrestlers fight alike. 
However, it's important to note that the game will ultimately throw you in the deep end with very shallow training. Thus, you should be prepared for this. Overall, Def Jam: Fight For New York is a superb sequel that comes with plenty of upgrades from customization of elements to character creation. 
2. WWE Smackdown! Here Comes the Pain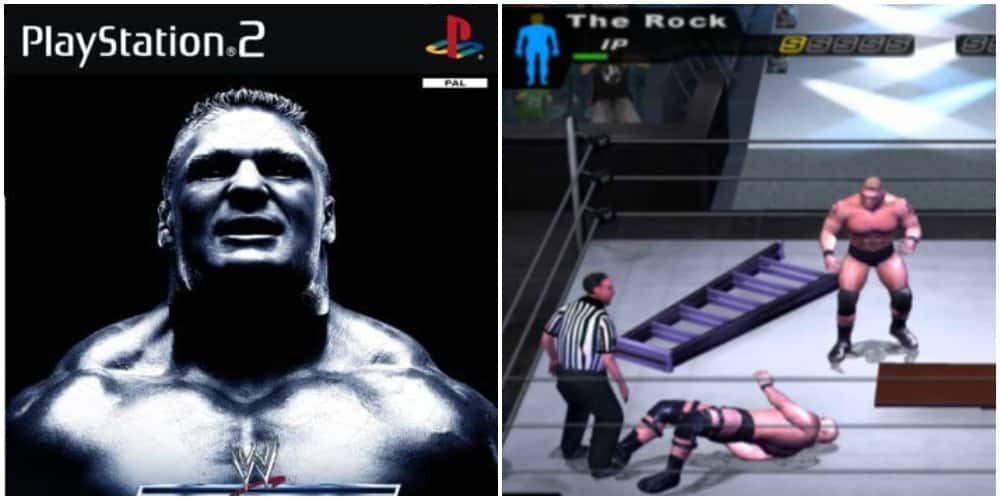 WWE Smackdown! Here Comes the Pain is the fifth installment in THQ's Smackdown! Series and one of the best wrestling games of all time. While many players might argue that this game lacks innovation, THQ made up for these shortcomings with the game's sheer playability.
While the gameplay is quite similar to that of the four previous installments, the new grappling system was another plus for this highly entertaining game. The new system features four different grappling systems that include signature, power, quick and power.
Apart from the grappling system, the game also comes with major upgrades which include a damage system that's location-specific, an updated reversal system and plenty of different matches that you could think of. 
With the game's exhibition mode, the player will be presented with plenty of options such as a 6-man tag, handicap, royal rumble, hardcore, the main event, hardcore and singles matches. The main event matches consist of all the gimmick matches you could think of such as first blood, TLC, ironman, lumberjack, cage, a special referee and elimination chambers. 
1. WWF No Mercy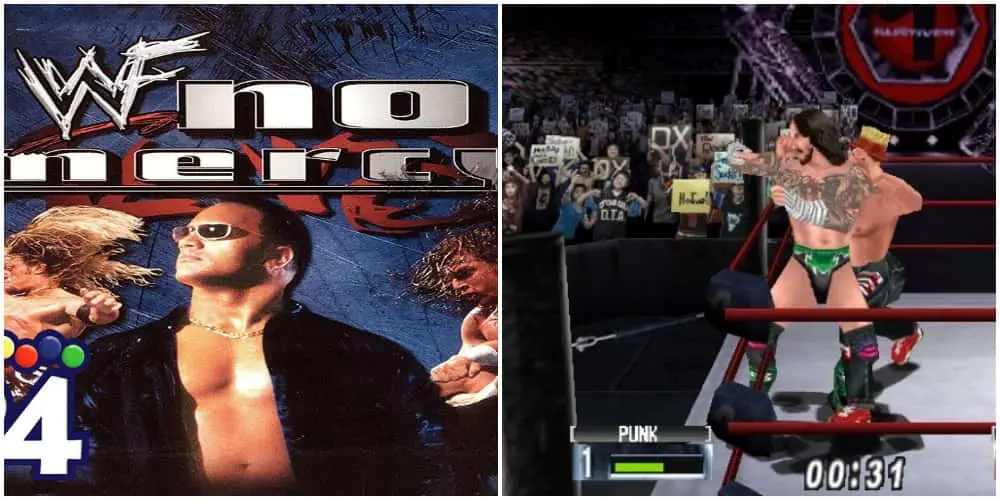 From the creators of the critically acclaimed WWF Wrestlemania 2000, WWF No Mercy is undeniably the best wrestling game of all time. Teaming up with AKI/Asmik, a Japanese developer, THQ came up with a highly immersive wrestling game that has now become one of the most popular wrestling games.
With a total of 65 characters and several hidden characters such as Shawn Michaels, WWF No Mercy features a one-player storyline mode that comes with 7 different title fights and developing plots that depend on whether you lose or win your matches.
The game also comes with a cage match that was also present in WWF Wrestlemania 2000. Other additions in this game include a ladder match as well as a guest referee. The Hardcore matches take place in 7 different locations such as the backstage hall, parking lot, bar, booking room, boiler room and backstage hall just to name but a few.
WWF No Mercy also allows players to create their own custom PPVs events, complete with dates, arenas and types of matches. Overall, WWF No Mercy is a highly immersive and comprehensive wrestling game that offers rather smooth and seamless gameplay.