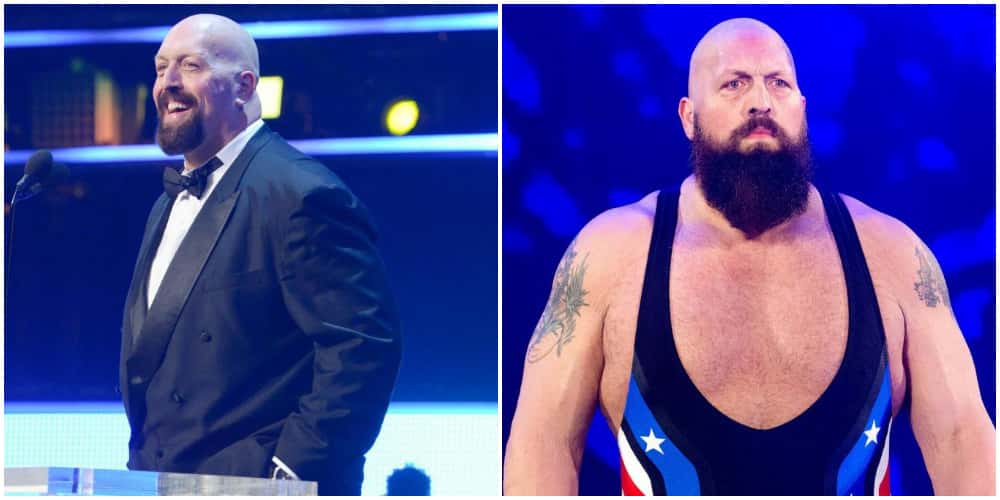 Big Show: Bio, Salary, Net worth, Deals & Endorsements
Last updated on May 8th, 2022 at 11:22 am
Paul Wight II is a renowned American wrestler, widely known for his stint with the WWE wrestling under the moniker, The Big Show. One of the most decorated wrestlers, Big Show is a 7-time world champion having held both the WCW World Championship and the WWE World Championship twice.
Apart from the world championship titles, Big Show also dominated the tag team division has held the tag team championship titles 11 times. Like many other WWE wrestlers, The Big Show has featured in various films and TV series including The Waterboy, Startrek: Enterprise, Burn Notice, Psych, Royal Pains, and many others.
Early Life
Paul Wight II was born on 8th February 1972 in the small town of Aiken, South Carolina. During his early years, Wight developed a strange medical disorder that saw him grow abnormally. At 12 years, Big Show stood at 6ft. 2 inches and weighed more than 200 pounds. Because of his enormous size, Big Show automatically earned a spot in his high school's football and basketball teams where he became a standout centre and a tight end.
With Wichita State University's basketball team, The Big Show averaged 14 points and 6 rebounds which was enough to help his team win The Oklahoma State Conference, Western Division and all-conference honours. After high-school Paul Wight took a number of odd jobs including answering phone calls, bounty hunting and bouncing.
While working for a Karaoke company, Paul Wight would meet Danny Bonaduce who would introduce Wight to his close friend Hulk Hogan. Hogan and Wight would take part in a basketball game organized by WCW as part of the pro0motion for an upcoming show. During the basketball game, Hulk Hogan would be drawn to Wight's ability to get the crowd worked up and would recommend Wight to Eric Bischoff, WCW's Vice President.
Wight began his professional wrestling career in the year 1994 and a year later signed with WCW. With the WCW, The Big Show would wrestle using a different moniker "The Giant". The promotion would market Wight as the biological son to "Andre The Giant". With the WCW, Paul Wight became a respectable wrestler taking on some of the biggest names at the time including Ric Flair, Bill Goldberg and Greg Valentine.
In 1999, WWF came calling and Big Show signed a mega-deal with the promotion.
Big Show WWE Salary, Net worth, Deals & Endorsements
The Big Show Salary
One of the biggest wrestlers ever, The Big Show receives an annual salary of $850,000. Being a veteran wrestler, The Big Show also rearns a sizeable income from PPV appearances as well as several perks and benefits set aside for top-tier wrestlers. Being a special talent some of the benefits The Big Show receives include a private tour bus when the show is on the road, 5-star hotel rooms, and first-class airline travel.
Because of his influence and status in the WWE as a veteran wrestler, WWE also uses him for charity events and mainstream shows. As of 2015, The Big Show was the 8th highest paid wrestler in the world raking in $1.5 million per year. Considering he was still not actively involved with the company at the time, making cameo's mainly during main events and pay-per-view events this salary was quite impressive.
Big Show's biggest moment would come during Wrestlemania 32 during the Andre the Giant Memorial Battle Royal when he went toe to toe with Shaquille O'neal. Over the years, Big Show's salary has been steadily declining with the wrestler making fewer and fewer in-ring appearances. By 2017, Big Show's salary was slightly above the $1.2 million mark considering he was a part-timer at this point in time.
As of 2018, The Big Show entered a veteran's contract after his performance contract with WWE came to an end. The veteran's contract would see him earn $850,000 per year considering he was still in perfect shape for a 46-year-old. In addition, the veteran's contract allows the Big Show to only appear in WWE events and not that of any other promotion that's not affiliated with the WWE.
The Big Show Net Worth
The Big Show has an estimated net worth of $20 million. A bigger portion of this amount coming from the WWE and his illustrious Hollywood career. While Big Show is still signed with the WWE under the veteran's contract, his recent appearances in films and television series has helped the retired wrestler supplement his yearly income.
As a matter of fact, his recent deal with Netflix saw the Big Show appear in his first major television series as the show's main character. While the series was cancelled after it's first season, it still performed quite well, even achieving the number 3 spot on Netflix trending list at one point in time.
Unlike other wrestlers who like to keep things simple, The Big Show owns a 9,589 square feet palatial home in Miami Florida that he bought for $3.7 Million. The French Chateau style home features 7 full bathrooms, 6 bedrooms, European style kitchen, master suite, media room as well as a pool/spa, one-bedroom guest house and an exercise room.
Apart from his property in Miami, The Big Show also owns another property in Odessa which he acquired back in 2001 from his close friend and fellow WWE wrestler, Mark Callaway popularly known as "The Undertaker".
Movies and TV Shows
| | | |
| --- | --- | --- |
| Year | Title | Role |
| 1996 | Jingle All The Way | Huge Santa |
| 1996 | Reggie's Prayer | Mr. Partola |
| 1998 | McCinsey's Island | Little Snowflake |
| 1998 | Waterboy | Captain Isano |
| 2002 | One on One | Miles (Big Show) |
| 2004 | Enterprise | Big Show |
| 2009 | Little Hercules | Marduk |
| 2010 | MacGruber | Brick Hughes |
| 2010 | Royal Pain | Donald Green |
| 2010 | Knucklehead | Walter Krunk |
| 2011 | Burn Notice | Griffin Black |
| 2013 | Psych | Big Ed Dixon |
| 2015 | Vendetta | Victor Abott |
| 2019 | Fighting With My Family | The Big Show |
| 2019 | Happy | Big Pink |
| 2019 | Van Helsing | Carnage |
| 2020 | Marcus | Gus Hoffman |
FAQ
Who is The Big Show's Wife in Real Life?
Bess Katramados is the wife to WWE superstar, Big show. The couple took their wedding vows on 11th February 2002 in the presence of family members and close friends. Although she is the wife of a renowned athlete and superstar, Bess chose to keep her life private by staying from social media. Bess and Wight are blessed with three kids, with Cierra White, being the eldest coming from Big Show's first marriage. During her early years, Bess resided in Illinois, where she worked as a model. Bess Katramados worked with a number of leading modelling agencies and firms, which gave her the opportunity of travelling to various exotic locations.
Is The Big Show Show His Real Family?
While The Big Show assumes the leading role in this highly entertaining Netflix series, none of the cast members is related to The Big Show. Being a fictional TV show, the series revolves around a retired wrestler, The Big Show, who's trying to adjust to a normal life after his wrestling career comes to an end. Despite the show's impressive rating, Netflix decided to call off the series after only running for one season. Over the years, Netflix has been quick to pull the plug on traditional family sit comes, thus the cancellation of The Big Show Show had nothing to do with poor ratings.
Who is The Big Show's Real Father?
While WCW pushed The Big Show as "Andre the Giant's" son, The Big Show's biological father is Paul Wight Sr. who passed away after a long struggle with cancer. In 1999, it was announced that Paul Wight Sr. had passed away, however, reports indicate that Paul Wight Sr. had indeed passed away much earlier. The WWE created a stunt where Big Boss Man made an unexpected appearance to the supposed funeral in a bid to push the feud between The Big Show and The Big Boss Man. Unlike many other wrestlers in the WWE, The Big Show does not come from a wrestling family. It is truly quite impressive what the Big Show has accomplished in sports entertainment considering he is a first-generation superstar.
How Strong is The Big Show?
The Big Show is one of the strongest wrestlers in the world with the wrestler having benched a whopping 500 pounds. On many occasions, The Big Show has casually mentioned that he can bench about 500 pounds. However, reports from the WWE locker room indicate that the superstar can comfortably bench more than 500 pounds. Wrestlers like John Cena bench about 460 pounds, while heavyweights like Big E and Kane can bench about 550 pounds. Big E currently holds the record for the biggest bench press at 575 pounds, which he managed to complete 12 reps.
Does The Big Show Have a Son?
Yes. The Big Show does have a son. The Big Show has three children, with his eldest daughter, Cierra Wight coming from his first marriage with Mellisa Ann Piavis. The marriage between Wight and Melisa lasted for only 3 years, with the couple separating in 2000. In 2002, Paul Wight married Bess Katramados his second wife, with whom they have one daughter and one son.