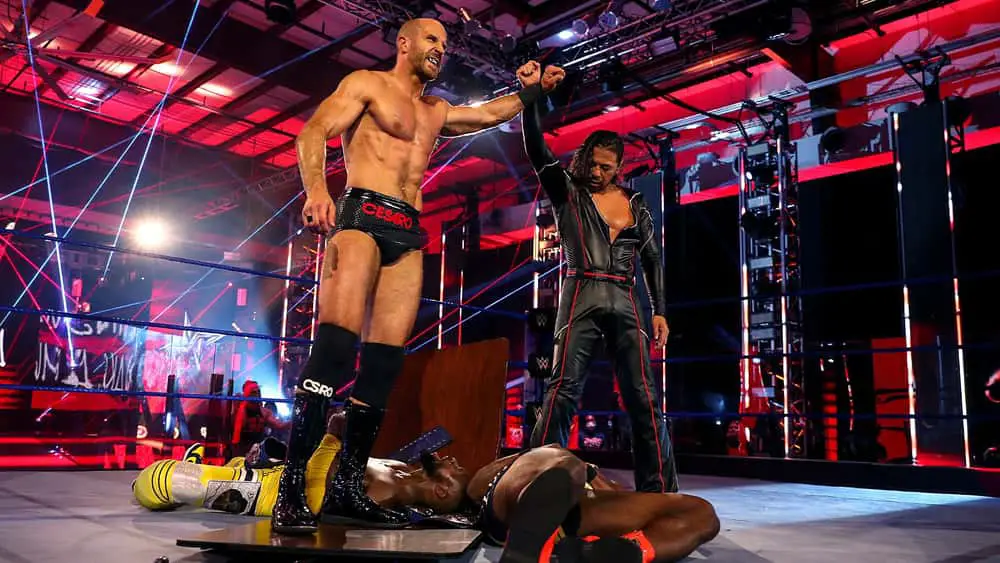 Smackdown Becomes the Most-Watched Show of the Night
Last updated on May 8th, 2022 at 11:26 am
With Extreme Rules just around the corner, WWE's Friday Night Smackdown ratings skyrocketed. The spike in ratings saw Friday Night Smackdown become the most-watched show of the night. Being a prelude to Backlash, last weeks Friday Smackdown topped the Friday Night charts. This meant that the show managed to outperform a number of shows including CBS'S Magnum PI.
This is not the first time that Friday Night Smackdown managed to take the number one slot. For the past 5 weeks, Smackdown performed quite well. While last week's numbers were quite low in comparison to those of the previous weeks, the show still managed to claim the top spot.
On a historical night, the New Day put their titles on the line against the team of Cesaro and Shinsuke Nakamura. While many fans did not expect a title change, the match still lived up to its expectations. In another highly anticipated match, Jeff Hardy took on The Miz in one of the most entertaining matches of the night.
Moreover, AJ Styles discovered that he will be defending his Intercontinental Championship against Matt Riddle. With Extreme Rules just around the corner, AJ Styles was quite sure that he was not going to have to defend his Intercontinental Championship since WWE was yet to name a challenger.
On his debut match, Matt Riddle managed to give AJ Styles one of the biggest upsets of his wrestling career. It will be quite a match considering Matt Riddle will be determined to get another "phenomenal win" against AJ Styles. On the other hand, AJ Styles will hope to have his revenge on Matt Riddle.