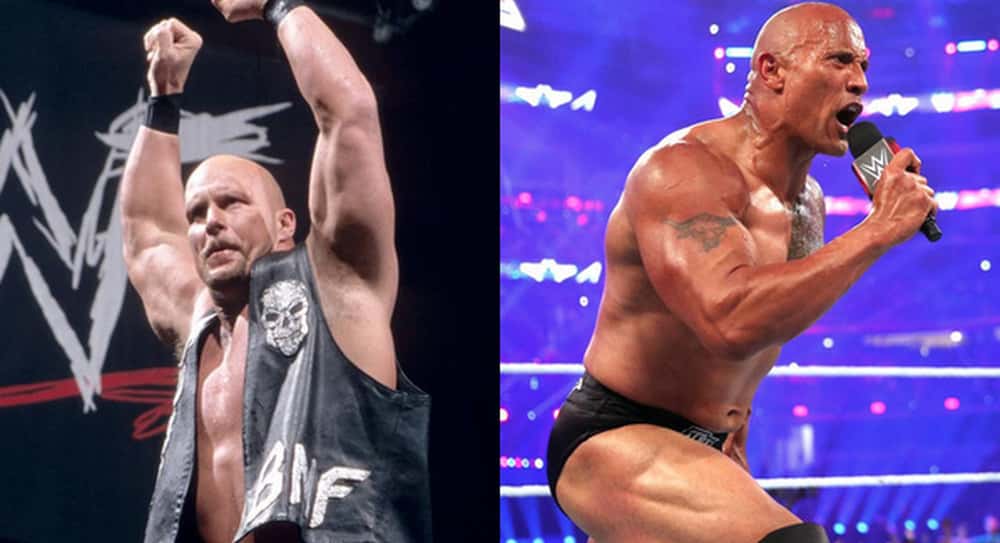 The 15 Best Bald Wrestlers of All Time
Last updated on May 8th, 2022 at 11:17 am
The realm of professional wrestling is filled with loads of electrifying wrestlers and all-around performers. In a field where looks play a crucial role in the wrestler's public image and reception, it is clear to see why many wrestlers in recent years opted to go bald. Apart from giving wrestlers a more masculine look, baldness also makes the personality of many of these wrestlers stand out. In many instances, baldness will make wrestlers look even younger.
Many professional wrestlers who began their wrestling careers with long hair such as CM Punk, Stone Cold, The Rock, Kurt Angle, and Daniel Bryan, ultimately decided to settle for the bald look. On some occasions, the WWE universe was lucky to see first-hand, these wrestlers shave their hair vs hair match. That said, let us look at the best bald wrestlers in WWE's history.
15. Lars Sullivan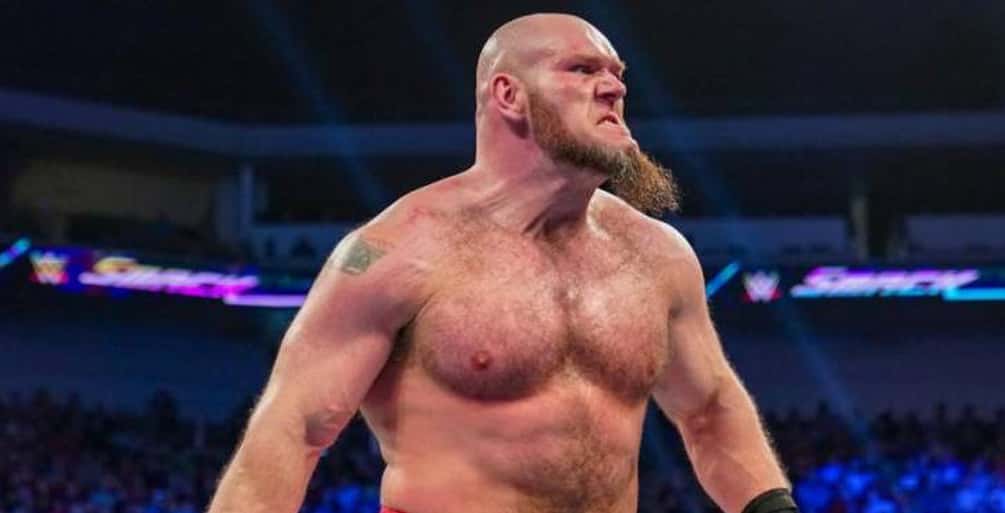 Lars Sullivan is a worldwide sensation thanks to his size. His enormous size and ability to dominate matches has seen him steadily gain a cult following. While Vince McMahon was giving the 30-year-old a major push, Lars Sullivan suffered a knee injury. The knee injury kept the giant out for up to 6 months.  
His impressive run in the NXT, saw the wrestler earn a promotion to WWE's main roaster. The WWE also placed Lars Sullivan into sensitivity training after some things he said in the past popped up on the internet. Nonetheless, despite the unexpected detours, Lars Sullivan is a promising wrestler, who will definitely become a future Hall of Famer.
14. Ricochet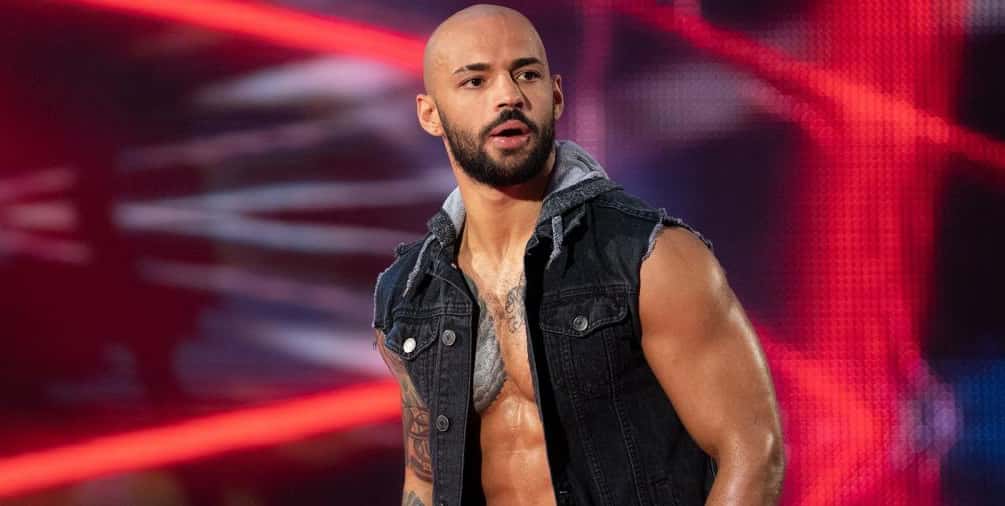 Known for his high-flying capabilities, Ricochet is undeniably one of the most entertaining wrestlers in the WWE. Despite his young age, Ricochet does not back down from a fight whether he's facing a seasoned wrestler or anyone twice his size.
Apart from having his body in control, Ricochet's moves are quite seamless.  While he's been wrestling for quite some time, Ricochet's breakthrough came when he joined the WWE. With a long way to go, Ricochet still makes it to the top 15 bald wrestlers list.
13. Vader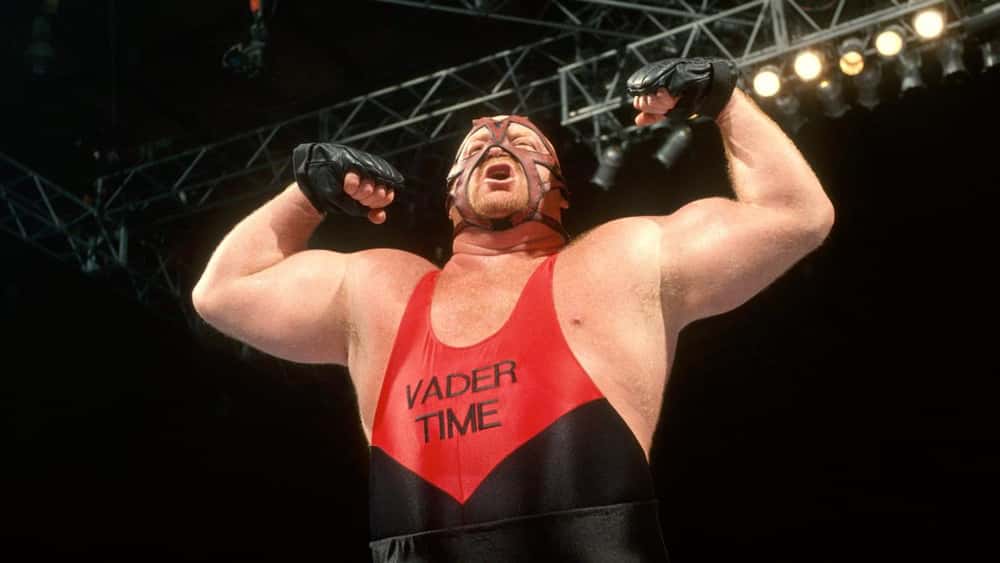 Many WWE fans remember Vader for his outstanding matches against Sting and Ric Flair. A former football star, Vader's ultimate love for wrestling saw him join AWA and later on NJPW. After his WWF debut in 1996, Vader slowly began gaining traction in one of the most competitive industries in the world.
It did not take long before Vader went head to head with Ric Flair, Sid Vicious, Hulk Hogan and Davey Boy Smith. One of Vader's memorable matches was against Kane, a mask vs mask match in which he lost. Ultimately, Vader would leave WWF and return to Japan where he won the Triple Crown title.
12. Cesaro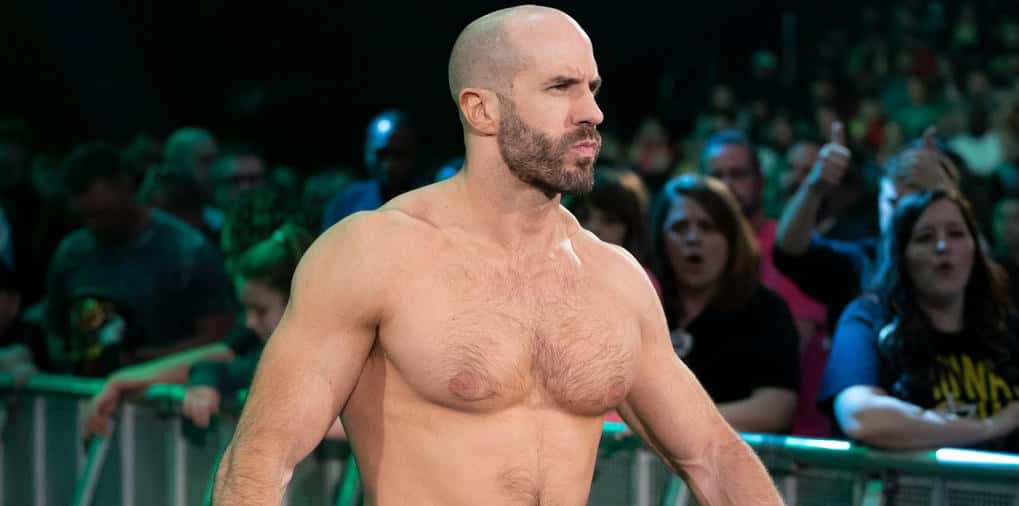 While he's constantly stuck in the mid-card table, Cesaro's precision and swiftness earns him a spot in the best bald wrestlers of all time list. His stamina and aggressiveness have seen Cesaro "The Swiss Cyborg" take on some of the most decorated wrestlers in the WWE such as Edge and John Cena.
While he has few individual accolades, many consider him an ace of the tag team division. Throughout his WWE career, Cesaro managed to win the tag team title a record 7 times. Some of his tag team partners include Shinsuke Nakamura, Sheamus and Tyson Kidd. Born and raised in Switzerland, Cesaro's love for wrestling began at an early age.
11. Big Show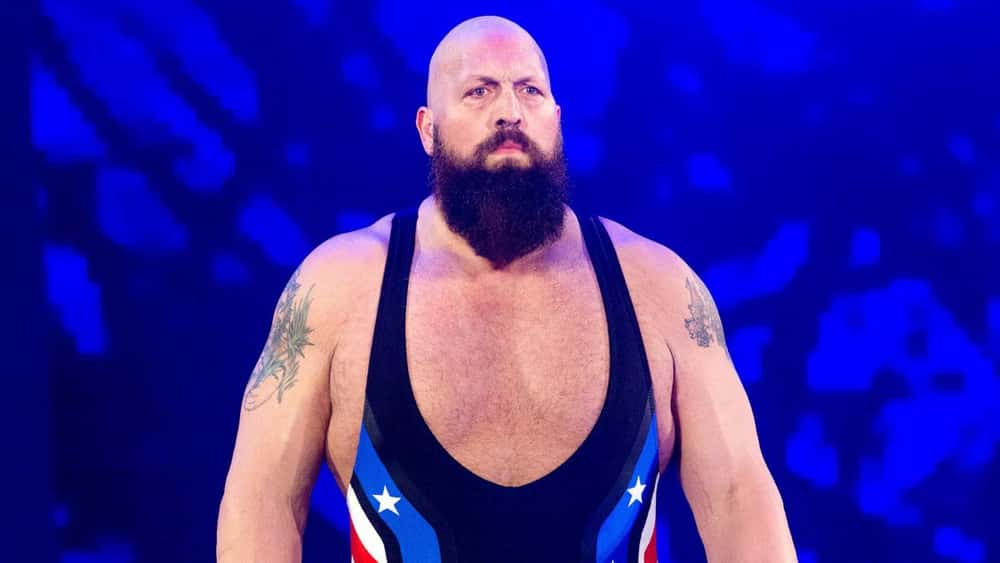 Standing at 6"11 and weighing more than 400 pounds, Big Show is definitely a monster among men. Despite his huge size, Big Show's rope work was quite impressive. In WWE, Big Show achieved massive success as an individual and as a member of a tag team. While WWE tried so hard to push him as the number 2 Baby Face in the year 2013, it just did not cut out for the audience.
Like many wrestlers, Big Show is slowly transitioning to the screens, where he's taking a number of roles in films and series. His latest project on Netflix, A Comedy Crossover Event features Gabriel Iglesias also known as fluffy.
10. Kamala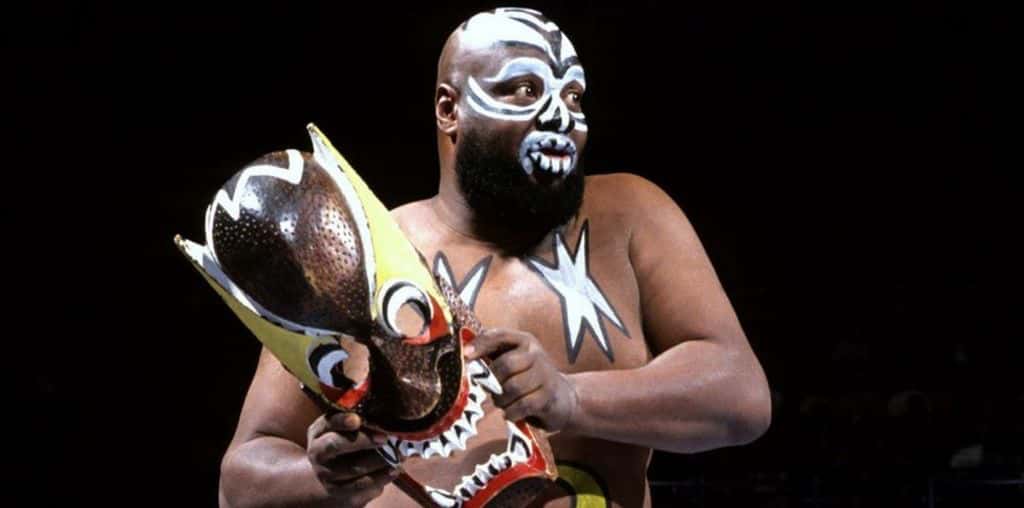 Kamala made his WWF debut in the year 1984, after battling it out in the CWA and Mid-South Wrestling. Standing at 6'7 and weighing 380lb, The Ugandan Giant became a force to reckon with in the WWE. During his first stint in the WWE, Kamala took on fellow giants including Andre the Giant and the Undertaker.
Several years later, Kamala would climb from the mid-card table and ultimately take on Hulk Hogan for the WWE heavyweight championship title. After working for the WWE, Kamala would, later on, join WCW where he managed to register wins against the likes of Jim Duggan. At WCW, he would meet once again with his arch-nemesis Hulk Hogan.
9. Randy Orton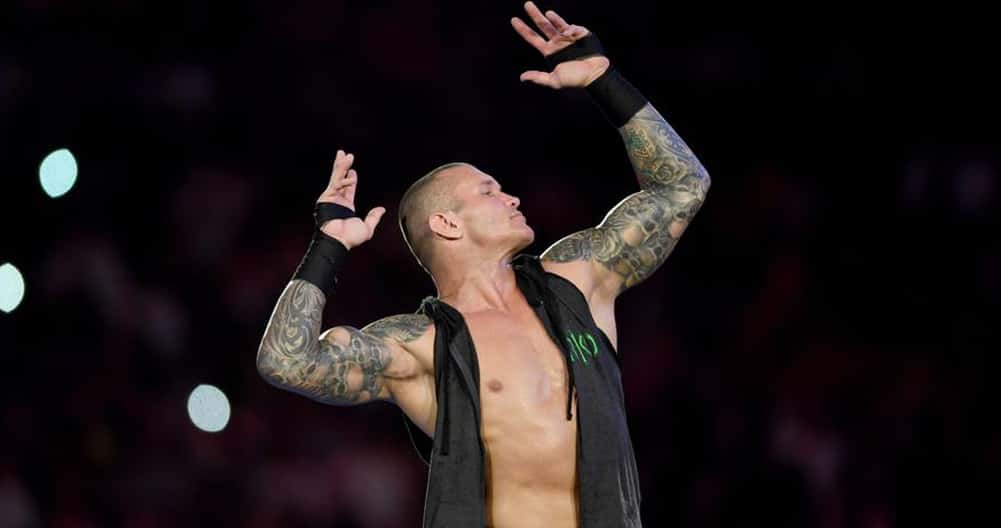 It goes without saying that Randy Orton is among the few wrestlers in the WWE who can do whatever they want and manage to get away with it. Apart from kicking WWE chairman Vince Macmohan in the head, to pummeling Cena's dad, Randy Orton is undeniably one of the most sadistic wrestlers in its history.
While Randy Orton does not shy away from playing a heel, his execution and ability to rise to the moment makes him one of the most successful superstars in the WWE. Though he did not begin his wrestling career with a clean shaved head, Randy Orton underwent a transformation that saw him become bald.
8. Kane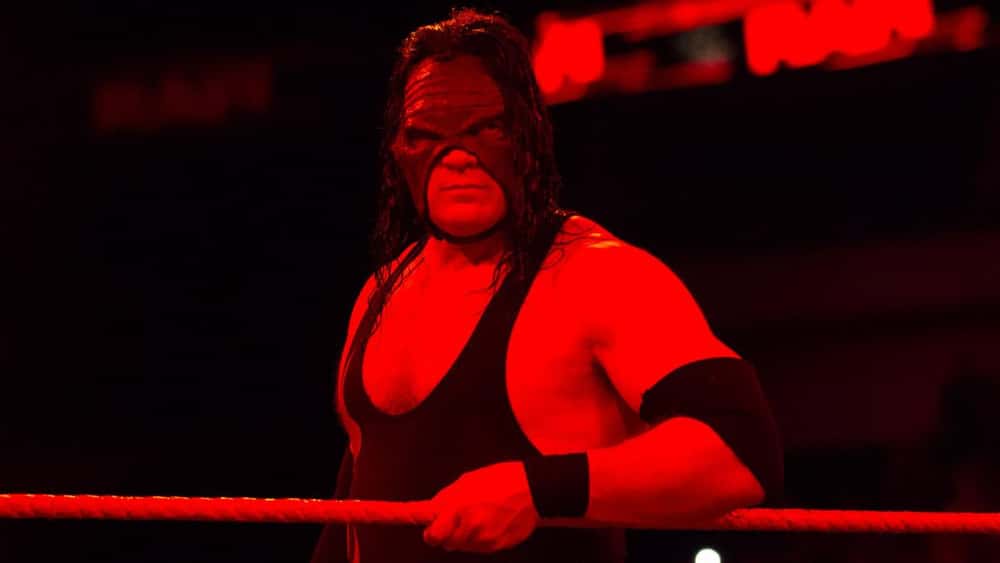 Despite what WWE tried to convince the WWE Universe, Kane was not Undertaker's brother and not Paul Bearer's son. Just like his on-screen brother, the Big Red Monster was quite dominant in matches. Kane is undeniably one of the best bald wrestlers of all time thanks to his accomplishment over the years.
A 9-time tag team champion, Kane joined the WWE in the '90s and managed to win the hearts of many wrestling fans within a short period of time. His in-ring skills, attitude, looks and mic skills made him one of the top wrestlers in WWF.
7. Batista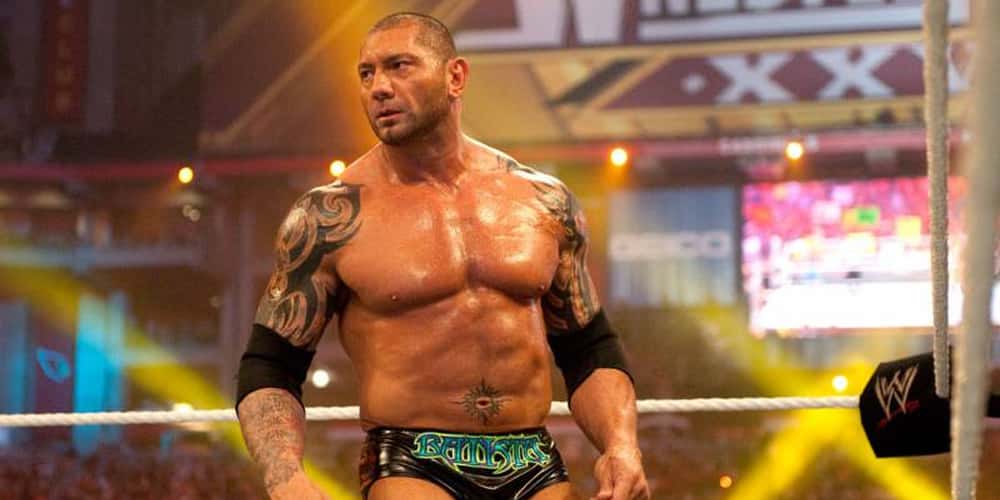 Just like the Rock, Batista is another WWE superstar, who decided to become a box office sensation once his WWE career came to an end. In his 8-year WWE career, "The Animal" Batista had some outstanding matches against Triple H, The Rock, Edge, Eddie Guererro, Stone Cold and many other superstars.
His roles as a face and a heel brought love and hate in equal proportions. It's quite clear that the WWE never gave Batista a proper sendoff. Many fans and pundits believed that because of the role he played, he truly deserved a proper sendoff.
6. CM Punk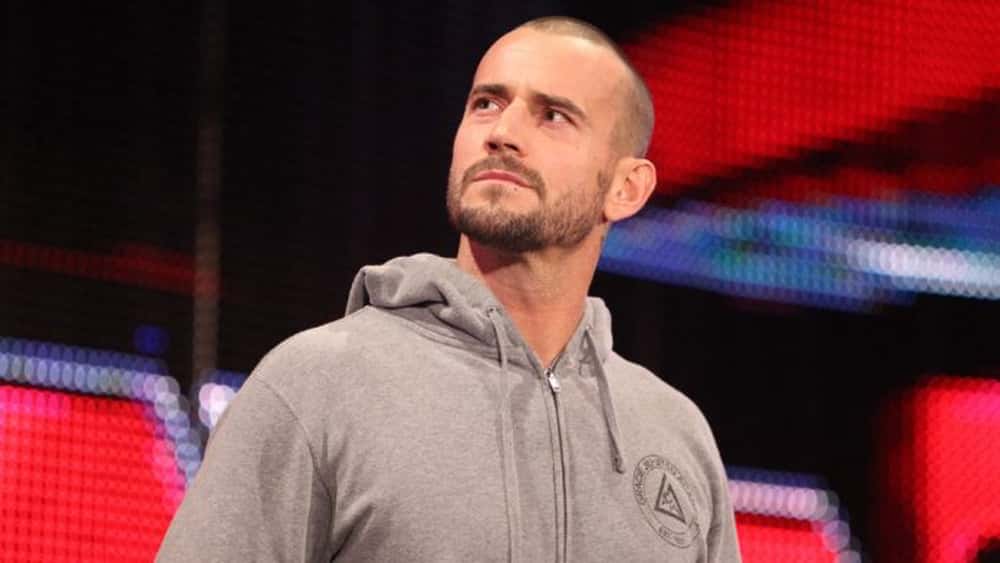 Known for his straight-edge lifestyle, CM Punk is a wrestler who was quite open about his dislike for alcohol, drugs and cigarettes. A 7-time world champion, CM Punk did not begin his wrestling career bald. As a matter of fact, during his early years in WWE, CM Punk had long hair that he used to put into different styles just to emphasize his look.
From the Rockstar look, CM Punk also tried out the Nexus look before sporting the clean-cut look. After his straight-edge society began to feud with Rey Mysterio, CM Punk would have no option other than to have his head shaved after losing a match against the luchador. Sadly, he does not make it to the top 5 best bald wrestlers.
5. Goldberg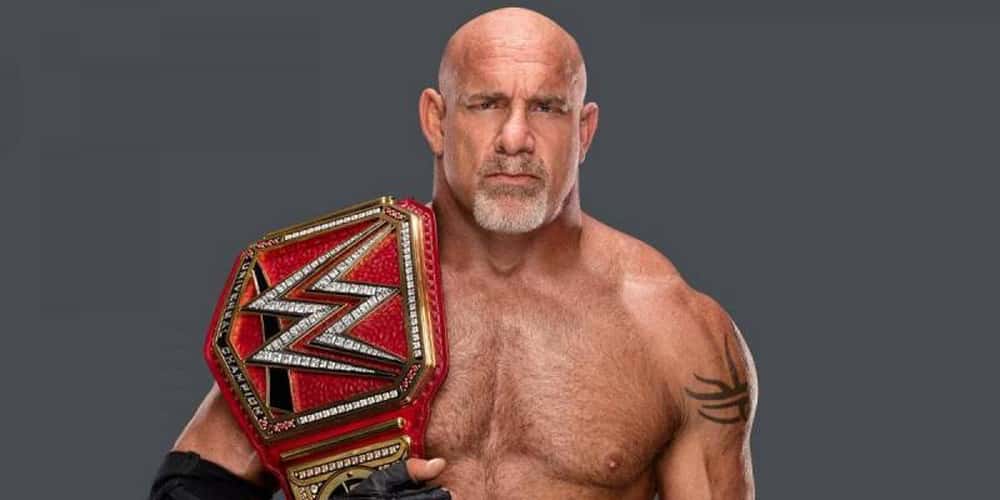 Goldberg put the entire wrestling world on notice when he became the biggest superstar on WCW. At this point in time, WCW was WWF's biggest competitor with the two stables constantly competing for ratings every week. While Goldberg walked away from WCW in the year 2004, he and several other superstars such as Hollywood Hogan played a crucial role in putting the franchise on the map.
After leaving WCW, Bill Goldberg would join WWF in the process taking his wrestling career to a whole new level. Goldberg was quick and swift for a man of his size. His ability to dominate matches saw him capture WCW's United States championship and the WWE World Heavyweight Championship titles.
4. Kurt Angle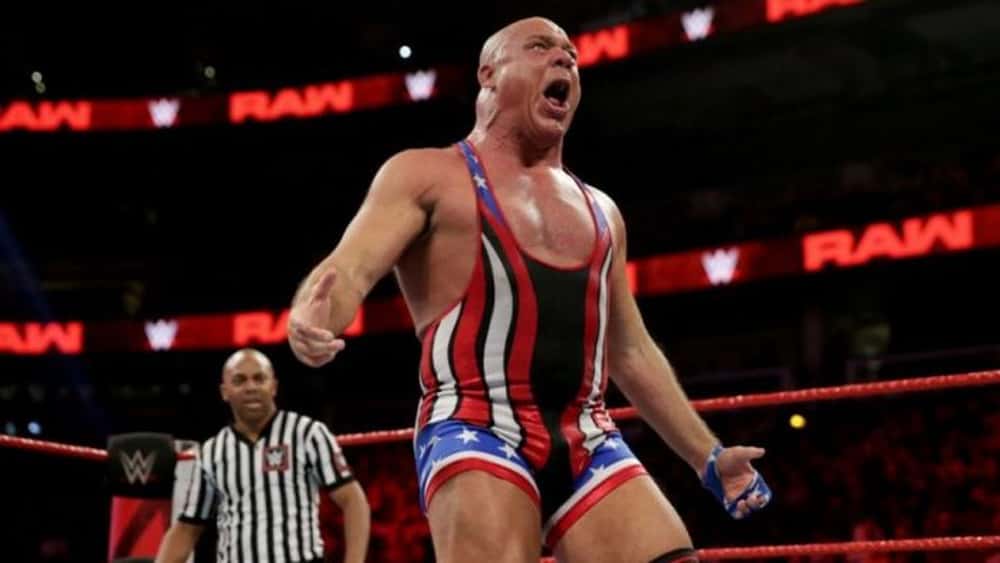 Apart from having what many termed as the greatest Rookie Year, Kurt Angle's first two years in the WWE were quite impressive. Apart from capturing the Intercontinental Championship, Kurt Angle also went ahead to capture the WWF Championship title. He surely made a mark in the wrestling industry within his first two years.
By the year 2006, Kurt Angle left the WWE a 6-time champion, World Tag Team Champion, King of the Ring, and Hardcore Champion. Just like in the WWE, his career in TNA was equally impressive. Within a short period of time, Kurt Angle managed to amass 5 World Championship titles. Currently, he is the only wrestler to have held the TNA, WWE, and WCW world championship titles, making him one of the best bald wrestlers of all time.
3. The Rock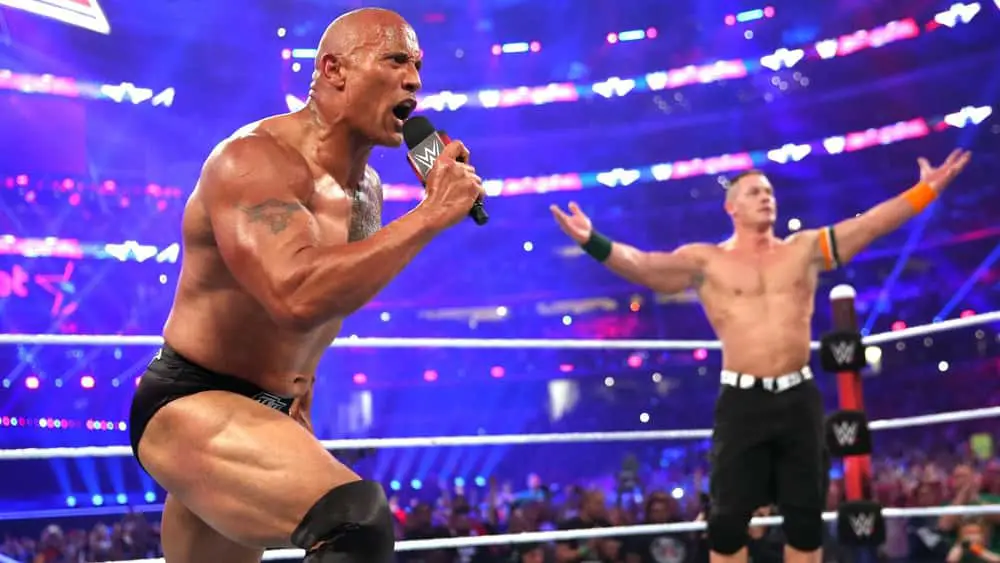 With his recent acquisition of the XFL for $15 million dollars, the Rock continues to increase his investment portfolios. Apart from the XFL, the Rock also owns Project Rock, a fitness clothing line that continues to generate thousands of dollars in Revenue.
On top of that, Forbes recently named him the highest-earning male actor for the year 2020, for the second year in a row. In WWE, the Rock was never afraid to rub shoulders with fellow wrestlers nor the management behind the company. Many fans loved him, not only because of his wrestling abilities but also his outstanding microphone skills.
2. Hulk Hogan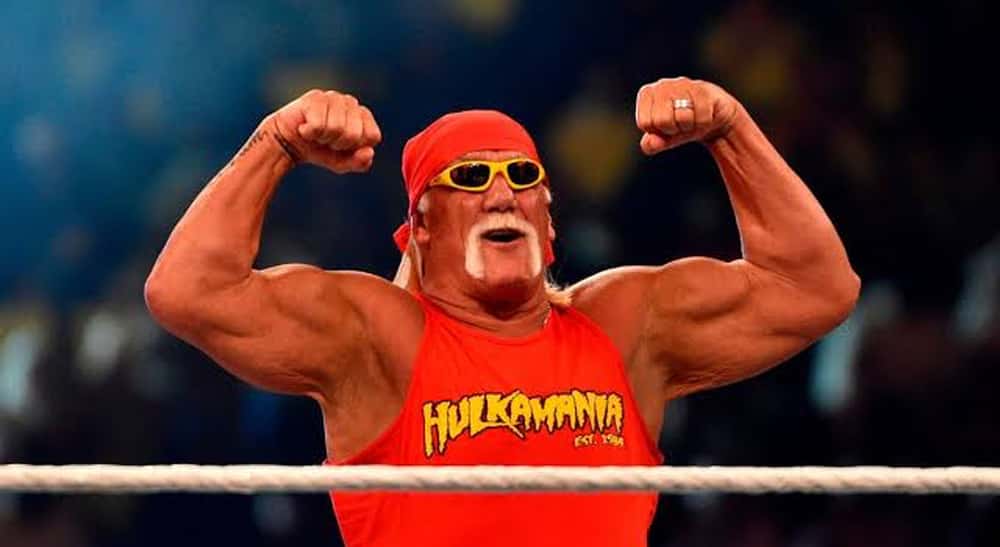 Arguably the greatest wrestler of all time, Hulk Hogan was one of the most loved wrestlers in the 80's and 90's. Apart from the championship title he won, Hulk Hogan also helped set an attendance record when he went head to head with Andre the giant at Wrestlemania 3.
On top of that, Hulk Hogan also had some amazing matches against the biggest names in sports entertainment at the time. The Ultimate Warrior, the Rock are just but among the few top tier wrestlers who stepped into the ring with Hulk Hogan. Just to show how good he was, Hulk Hogan held the WWE world championship title four times and also main event seven of the eight WrestleManias.
1. Stone Cold "Steve Austin"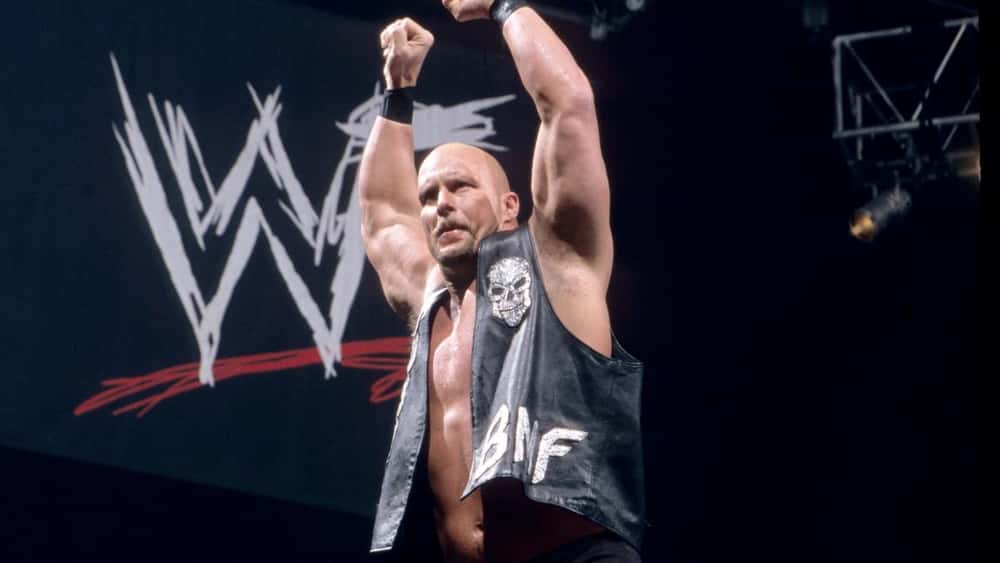 Stone Cold Steve Austin is the best bald wrestler of all time. Just like Randy Orton, Stone Cold is a wrestler who was never afraid to confront the authority including his boss, Vince McMahon. over the years, Stone Cold's has been involved in some breathtaking feuds with fellow wrestlers.
Nonetheless, the Rock's feud with Stone Cold remains one of the best storylines in the WWE. Apart from his great mic skills, Stone Cold's ability to perfectly cut out promos, made him one of the biggest stars in the WWE.
A badass who could not stand the authority, Stone Cold was constantly involved in wars with his boss and The Rock. The 6 WWF championship belts do not do any justice to one of the most rebellious wrestlers of all time. With his impressive run in the WWE, Stone Cold takes the pole position in the best bald wrestlers list.