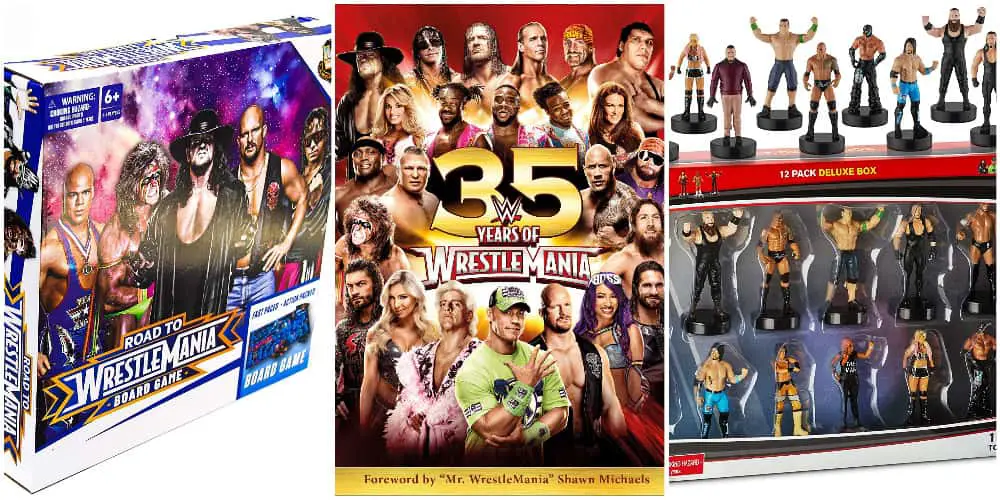 10 Best Gift For Wrestling Fans
Last updated on May 8th, 2022 at 11:23 am
Getting a gift for a loved one, especially a wrestling fan, is not usually easy. Whether you are getting a gift for the holidays or for a birthday, it's always important to always get something unique, memorable and durable.
There are plenty of gifts online that you can always choose from. However, you should always remember to choose a gift that will resonate well with a WWE/AEW fan.
We've compiled for you various on-demand and niche specific gifts that will definitely meet the needs of any wrestling fan. It's important to note that most of these products are not suitable for children under the age of 3 years.
If you are getting the gift for boys, then you can checkout this post that we wrote specifically for kids.
That said, let us look at some of the best gifts for wrestling fans.
10. Can You Smell Tank Top/Head of The Table T-shirt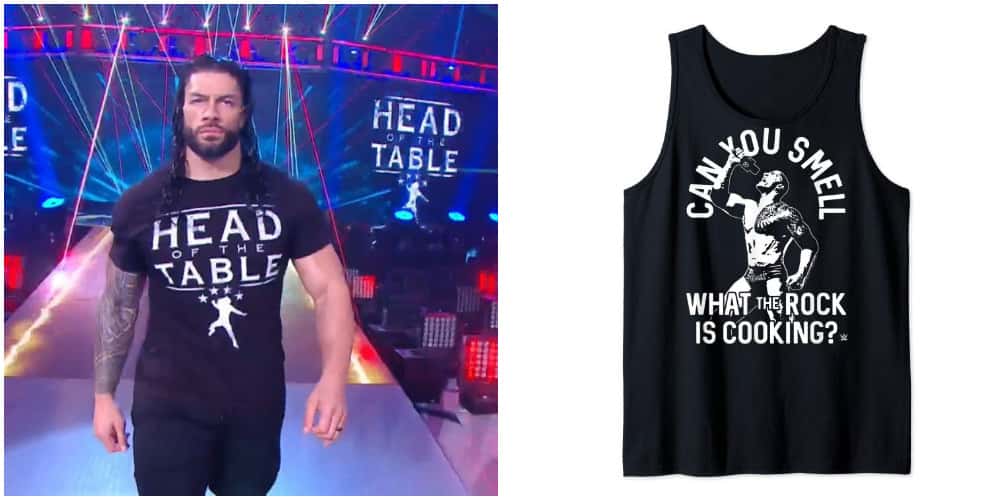 The Rock's impact on professional wrestling cannot be denied, nor can we overlook how amazing this t-shirt is. Sporting his popular catch-phrase, this tank top is ideal for work-outs and other high-intensity workouts.
Get this tank-top for any wrestling fan who loves to either lift weights, runs or generally loves working out.
Built with 100% cotton, this tank top will absorb sweat while still leaving the wearer feeling super comfortable. Get this t-shirt from Amazon using this link.
Alternatively, if you do not prefer tank tops, then you can always get this Wrestlemania Collage shirt.
Built with cotton, this collage shirt features some of the biggest names in the WWE, especially during the 70s and '80s. Some of the notable faces on this t-shirt include Randy Savage, Hulk Hogan, Ric Flair, and many others.
It's important to note that you should take great care when washing both the shirt and tank-top.
9. WWE 2K 2020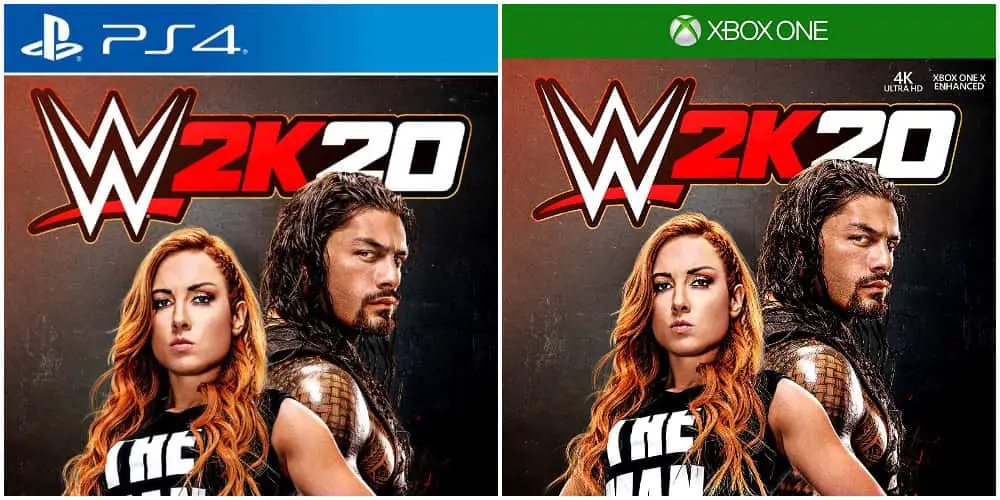 The WWE 2K 2020 is one of the best gifts for wrestling fans who love gaming. Built with amazing graphics, a breathtaking story-line, and an immersive player experience, this game will definitely take any WWE fan to a whole alternative universe.
The commentary is great while the game-play is not only responsive but also realistic. WWE 2K 2020 also comes with new control schemes that make the game-play much more accessible than before. This game also features the return of the two tours, the story of the four horsewomen, and a whole new career mode.
Just like the previous versions, all WWE wrestlers, including Bray Wyatt, Finn Balor, Rey Mysterio, and many others, are playable.That said, if you are getting the game for a PS4 console, then get this game here.
If it's for an X-Box console, then you should get this game here instead.
8. WWE Road to WrestleMania Board Game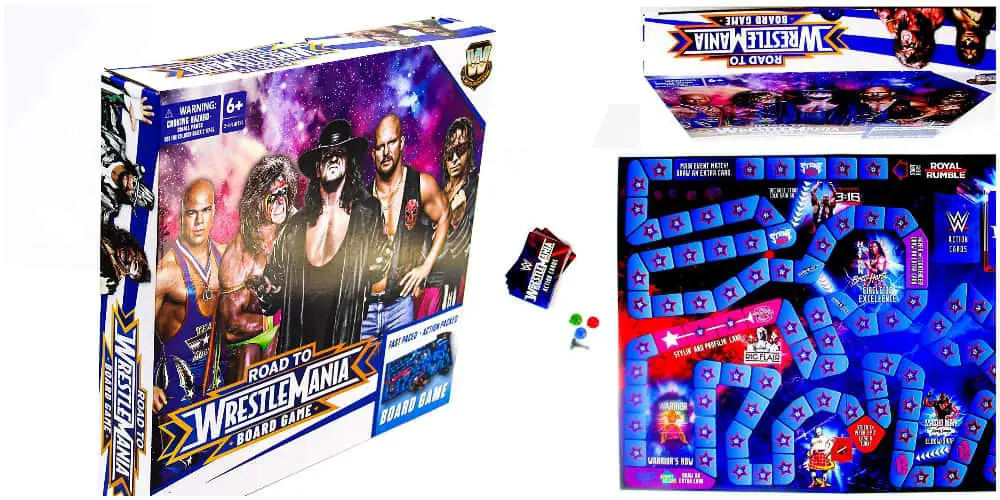 Get the WWE Road to Wrestlemania Board Game and take it on family trips or simply to a friend's house. A well-designed board game, WWE Road to Wrestlemania will take the players on a wild ride through the WWE Universe.
The main object of this game is whoever reaches Wrestlemania the first wins the game.
Players will race around the board, looking to pick up victories and various significant advantages. As expected, the game has lots of challenges, heartbreaking defeats and painful moves.
Featuring 40 WWE cards and 4 player pieces, this WrestleMania board game guarantees lots of fun for any WWE fan.
Make your family trips memorable with this highly entertaining board game. Get this board game directly from Amazon here.
7. 35 Years of Wrestlemania-Illustrated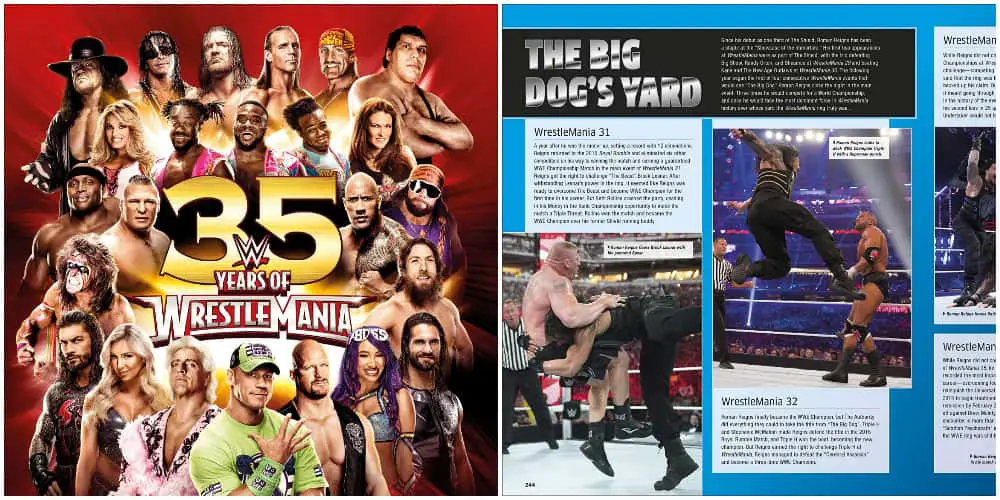 This illustrated hardcover book brings to light the story of the biggest events of the year, ever since its inception to date. A fan favorite, the 35 Years of WrestleMania Hardcover book, is the ideal gift for any WWE fan regardless of age. 
Key historical matches, celebrity appearances, and controversies are all highlighted in this book. In addition, this book also explores all the key historic matches at WrestleMania in depth. 
Did I mention that this book also comes with full-color photographs from WWE's archives, some never seen before? With well-designed illustrations and plenty of information on the WWE, this illustrated book is arguably one of the best gifts for wrestling fans.
Checkout this product on Amazon here.
6. WWE Micro Maniax Battle Game with Two Bonus Figures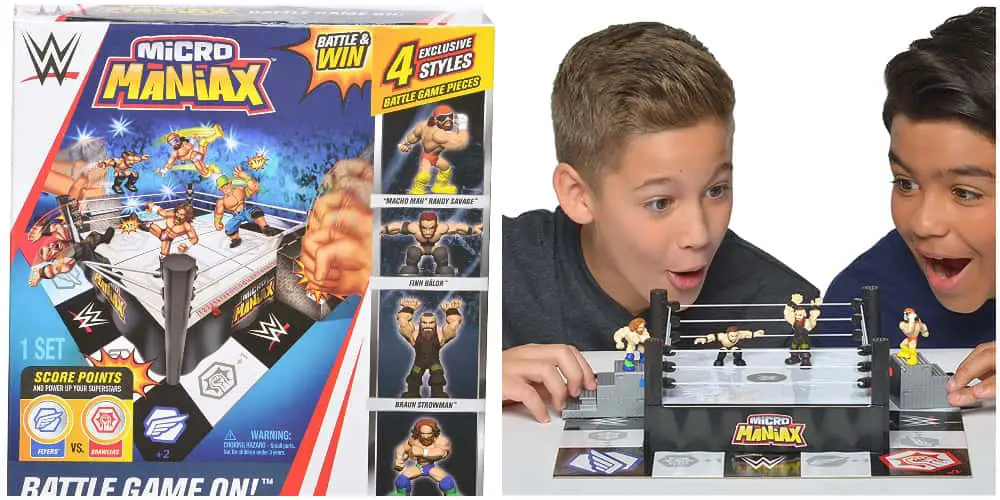 Reduce your child's screen-time with the WWE micro maniax battle game. A highly engaging game, the WWE Micro Maniax battle game comes with a complete WWE ring including "steel" staircase launchers, 2 action figures and two bonus figures.
Apart from being one of the best gifts for wrestling fans, this battle game will definitely keep your kids highly engaged.
Action figures included in this battle game include Daniel Bryan, Macho Man Randy Savage, Braun Strowman and Finn Balor. Let your child enjoy this game with a friend or loved one as it's a two player game.
The players power up after reaching 7 points, while the game ends when any of the players earns 25 points. Get WWE Micro Maniax Battle Game product here.
5. DK Readers Level 2: How to Win in the Ring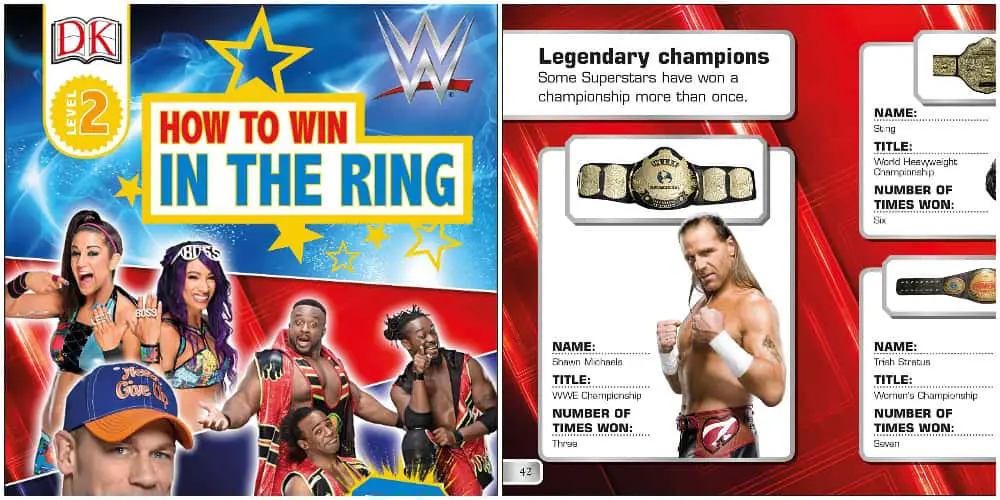 Get this illustrated paperback that gives the reader a different perspective about professional wrestling. The DK Readers Level 2 book looks at some of the biggest stars, their best moves, epic team-ups and so much more.
Oh did I mention, it's all illustrated books. Instead of long boring texts, this book uses high-quality images accompanied by texts on the side for a clear picture. The lively narrative is perfectly spread out through the book with a true kid appeal. 
The How To Win in the Ring book also comes with well-placed annotations and captions that will definitely get the readers excited and learn more about what it takes to be a pro-wrestler. Get this book and help your child build confidence while building their literacy skills.
You can get this book directly from Amazon using this link. 
4. WWE Basic Figure 3 Pack Action Figure – Ricky Steamboat, Roddy Piper, Macho Man Randy Savage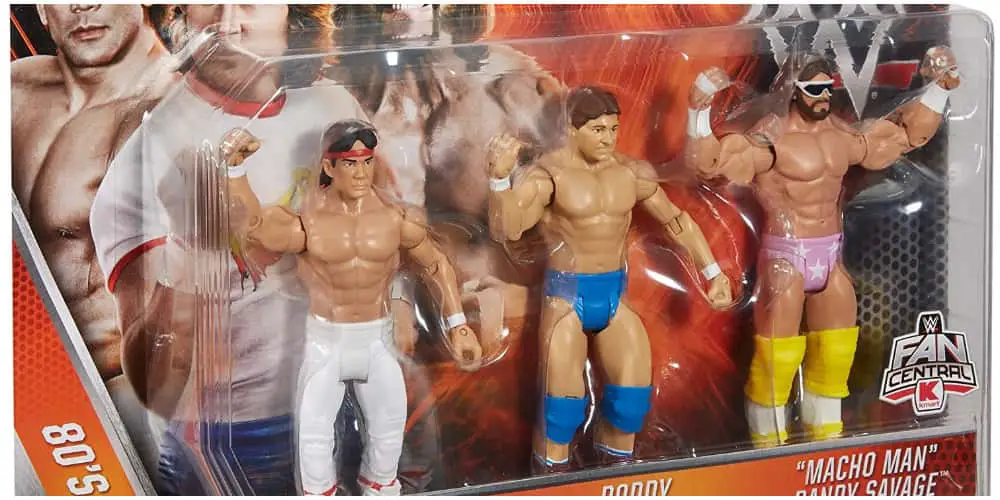 Featuring three of the most celebrated figures in professional wrestling, the WWE basic figure 3 pack is another amazing gift for a wrestling fan. Unlike most action figures, this pack gets everything spot on from their attire to facial expressions. 
Measuring 7-inches in height, these action figures are a splendid gift for any wrestling fans, including children from ages 3 and above. Apart from children, you can also get this gift for adults as a collectible. 
The solid plastic build will definitely go a long way in ensuring that this action figure lasts for a long-time. Shop this product from Amazon here.
3. Funko Pop! WWE Boneyard Undertaker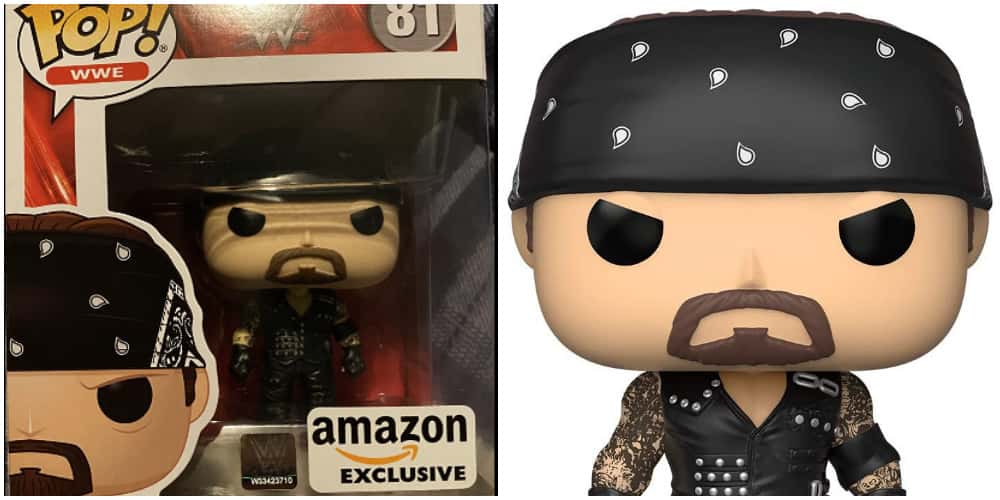 Get this Undertaker stylized pop for you or your loved one. A stylized collectible, this funky pop stands at 3 3/4 inches in height and is an ideal gift for all WWE fans. For many years, The Undertaker has been an iconic figure in the world of professional wrestling. 
Unlike most wrestlers, The Undertaker remains to be one of the most loved wrestlers and chances are your loved one adores The Undertaker. Sporting a solid plastic build, this item will definitely last for a long time. The mold is flawless while the colors are vibrant. 
With the solid construction and remarkable artistry its clear to see why the Undertake Stylized pop is one of the best gifts for wrestling fans.
A highly popular item, the Undertaker Funko Pop has over 2,000 reviews. This Boneyard collectible also features the iconic American Badass attire The Undertaker wore during his last match with the WWE. 
Did I mention that this American Badass collectible comes with one of the best packagings? Get this amazing Funky Pop! WWE Boneyard Undertaker collectible using this link. 
2. WWE Stone Cold Smoking Skull" Deluxe" Replica Belt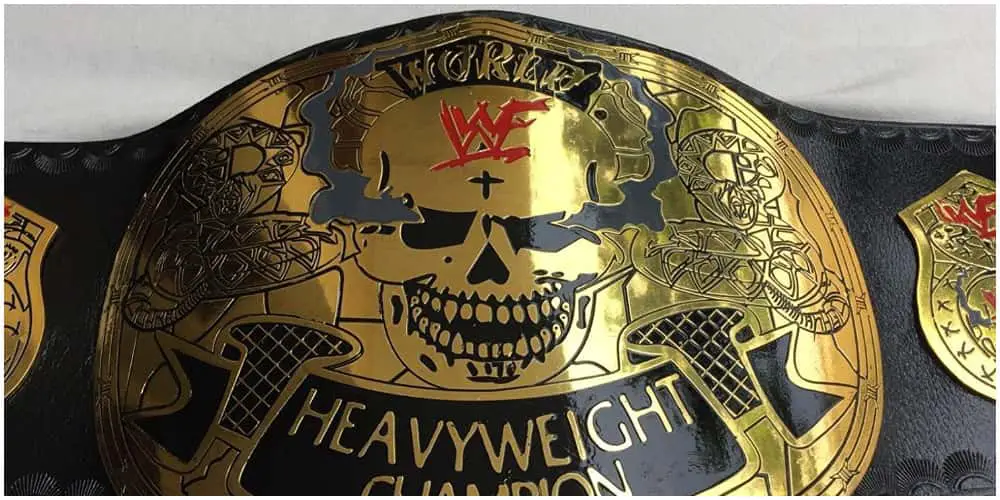 The WWE stone-cold smoking skill replica belt is best wrestling gift for any fan who not only watched but also enjoyed the 80s and 90s wrestling. This replica belt comes with amazing metallic plates and Stone Cold's iconic smoking skull. 
The black and gold color of the belt blends perfectly well. Besides the golden plates, this deluxe replica belt also comes with authentic leather straps. Being an replica of the original, ‌expect the belt to be a little heavier than most replicas on the market. Which, when you think about it, is actually a good thing. 
Get this amazing gift here. If you are getting a title belt for a loved one who enjoys modern wrestling, then you could instead get this iconic spinning WWE World Championship belt instead here. 
1. WWE Superstar Stampers-Set of 12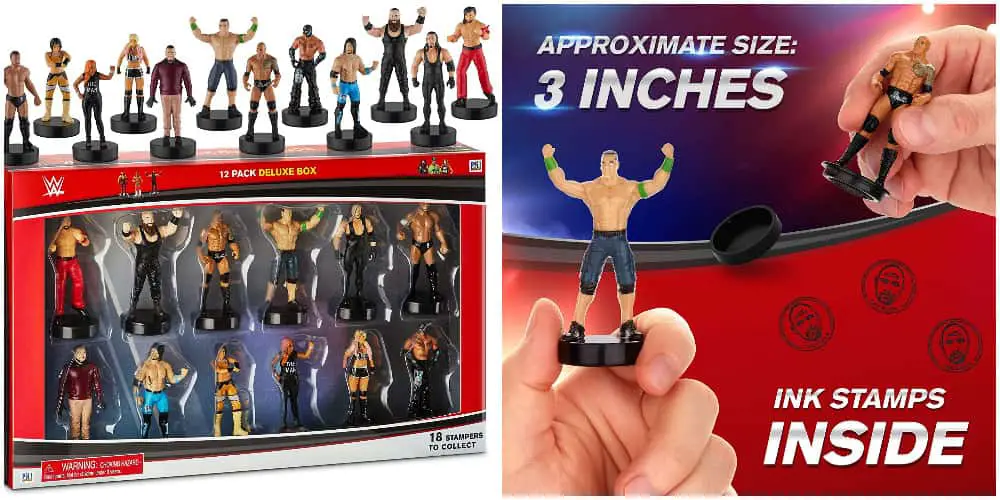 The WWE Superstar Stampers deluxe pack features a collection of 18 of the best WWE superstars to ever step into the squared circle. From New Era generation era wrestlers like Roman Reigns, Kofi Kingston and John Cena to some of the best Attitude Era wrestlers like The Undertaker and the Rock.
These self-inking toys are ideal for any wrestling fan. Use them to decorate cards or enhance crafts. In addition, you can also use these WWE superstar stampers as decorators, WWE game props or cake toppers.
If you are getting these stampers for a collector, then will get all the four stamper sets. Buy these WWE superstar stampers from Amazon using this link.