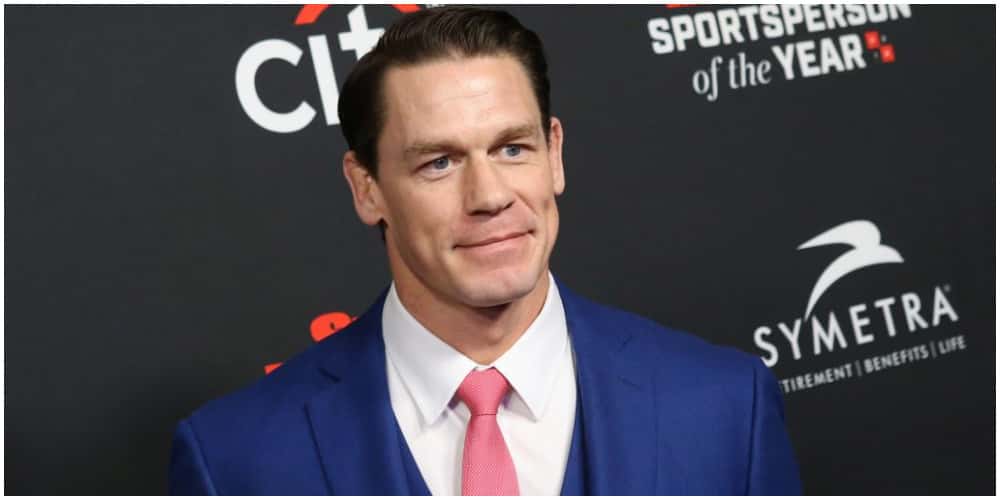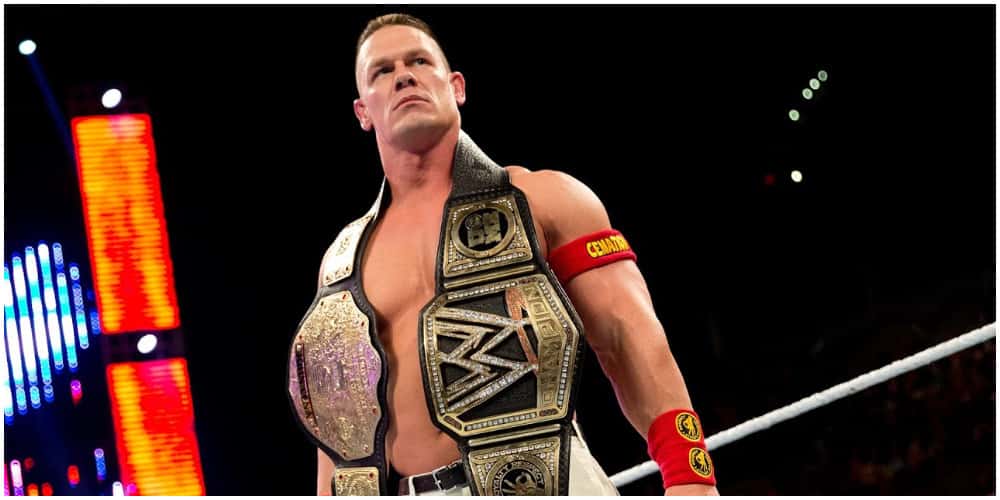 John Cena Net Worth: $60 Million
John Cena Net Worth
A 17-time world champion and renowned movie star, John Cena, has a net worth of $60 million. A bigger chunk of John Cena's net worth came from his pro-wrestling career, where he was one of the highest paid wrestlers in the WWE.
For many years, John Cena was a main event wrestler earning close to $5 million a year.
Besides his lucrative WWE salary, John Cena also brought in tons of cash from PPV appearances and bonuses. As one of the biggest merch sellers during his 18-year stint with the WWE, John Cena earned plenty of commissions that many pro-wrestlers could only dream of.
Even after hanging his wrestling boots, John Cena still makes sporadic WWE appearances. Thus, he is subject to bonuses and addons, with his most lucrative deals coming at PPVs.
Just like Dwayne Johnson and Batista, John Cena successfully transitioned successfully to acting. As an actor, John Cena has appeared in many high-performing films, with his biggest role being in the Fast and Furious franchise.
According to estimates, John Cena was the 5th highest-paid actor in F9, taking home more than $1 million for his role as Jakob Torretto.
Other films that John Cena appeared in include Daddy's Home, Train Wreck, Suicide Squad and Vacation Friends.
Real Names
John Felix Antony Cena
Ring Names (Gimmick)
John Cena, Dr. of Thuganomics, The Prototype
Age
45 years
Height
6 feet 1 inch
Billed Weight
251 lbs
Movies
Suicide Squad, F9 Vacation Friends,
Daddy's Home, Bumble Bee, Playing With Fire, Ferdinand, Sisters
Marital Status
Married (Shay Shariatzadeh)
Debut Year
1999
Years Active
23 Years
Net Worth
$60 Million
Careers
Pro-wrestling, movies, endorsements
Biography
Early Life
John Felix Anthony Cena was born on 23rd April 1977 in West Newbury, Massachusetts. Cena's mother is of French-Canadian and English descent while his father is of Italian descent.
Cena's maternal grandfather is Tony Lupien, a renowned baseball player.
Raised within the doctrines of Roman Catholic, Cena attended Central Catholic High School located in Lawrence, Massachusetts. Cena would later transfer to a private high school, Cushing Academy, in Ashburnham, Massachusetts.
After graduating from high school, Cena joined Springfield College, where he joined its football team. As part of the school's football team, Cena was named an NCAA Division III All-American center.
In 1999, Cena graduated from the college and pursued a career in body building.
Early Wrestling Career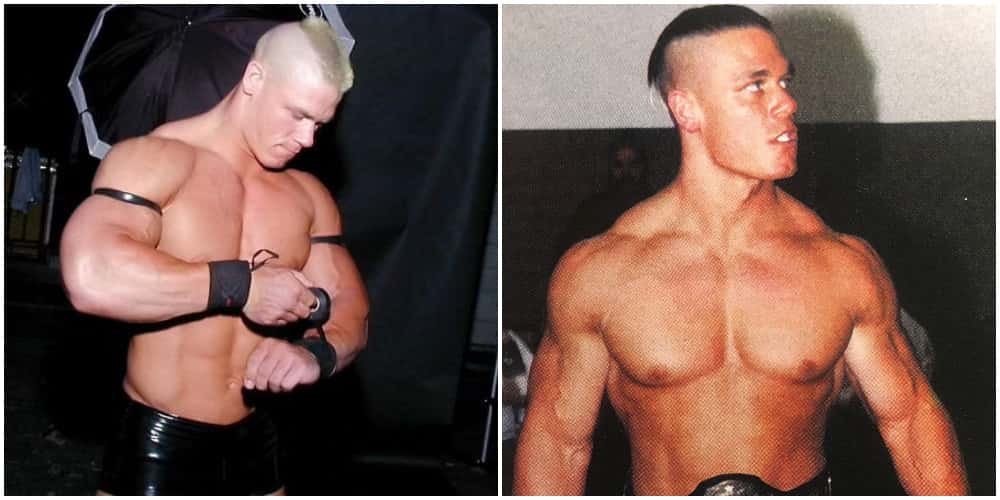 Ultimate Pro Wrestling
In 1999, John Cena began his pro-wrestling training at UPW (Ultimate Pro Wrestling) university located in California. Upon graduating from the University, Cena settled for The Prototype gimmick, centered on a semi-robotic character.
At UPW, Cena lifted the UPW Heavyweight title for 27 days, before ultimately dropping the title. Inside Pro-Wrestling School by Discovery Channel covered a bigger part of Cena's early pro-wrestling career.
Early WWE Appearance
In late 2000, Cena made an early WWE appearance as The Prototype against Mikey Richardson in a dark match that he lost. A few months later, Cena received another tryout at a SmackDown taping, this time picking up the win against Aaron Aguilera.  
Ohio Valley Wrestling
After a successful tryout, Cena received a development contract and joined Ohio Valley Wrestling. With Ohio Valley Wrestling, Cena would lift the OVW Heavyweight title on 3 separate occasions.
Cena would also prove to be successful in OVW's tag team division, winning the Southern Tag Team titles on two separate occasions. Throughout his stay with OVW, Cena would receive multiple tryouts for WWE's main roaster, wrestling many enhancement talents in dark matches and house shows.
Some of his notable opponents include Tommy Dreamer and Shelton Benjamin. In June 2002, Cena ultimately received his call-up to the main roaster.
Prior to making his WWE main roaster appearance, Cena continued to make sporadic OVW appearances throughout the year 2002.
By earning a promotion to the main roaster, John Cena became part of one of the most successful classes of graduates, popularly known as the OVW 4.
Other wrestlers in this class of 2002 include Randy Orton, Brock Lesnar and Dave Batista.
WWE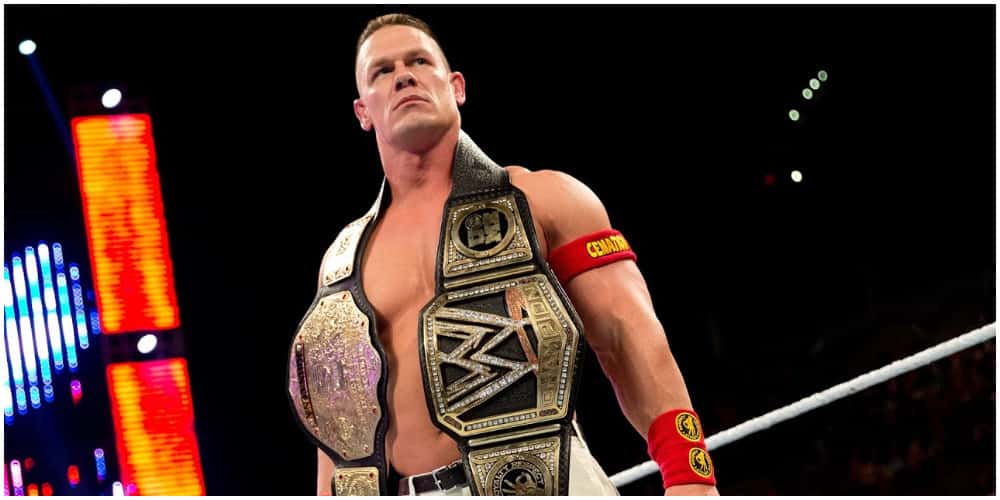 On June 27th 2002, John Cena made his WWE debut. Kurt Angle had issued an open challenge to anyone in the back room and John Cena was one of the first wrestlers to answer his call.
Despite ultimately falling short to Kurt Angle, Cena put in a solid effort that shocked everyone, including Kurt Angle. After nearly picking up a win in his debut match, Cena received congratulatory messages from various wrestlers such as The Undertaker, Rikishi and Billy Kidman.
John Cena's WWE debut coincided with the entry of a new era, now popularly known as The Ruthless Aggression Era. Because of his impressive debut, John Cena instantly became a fan favorite.
During his first year with the promotion, John Cena would begin feuding with various wrestlers such as Chris Jericho and The Los Guerreros (Eddie and Chavo Guerrero). It's important to note that during this period, Cena was using his Dr. of Thuganomics gimmick, which revolved around a rapper who can cut promos while rhyming.
In a recently released documentary, Cena pointed out that it's the Dr of Thuganomics gimmick that cemented his stay with the WWE. The WWE had initially planned to release Cena as they saw that his Ruthless Aggression gimmick was headed nowhere.
From this point onwards, Cena's WWE career went on an upward trajectory. His approval rating was not only high, but he also became quite popular among the WWE fans, especially the young fans.
In no time, Cena became the United States champion after an impressive display at WrestleMania 20 against The Big Show. At WrestleMania 21, Cena would win the WWE Heavyweight title after putting forth an impressive display against JBL.
By winning the WWE Heavyweight champion, Cena would go into the history books by becoming one of the youngest WWE champions of all time.