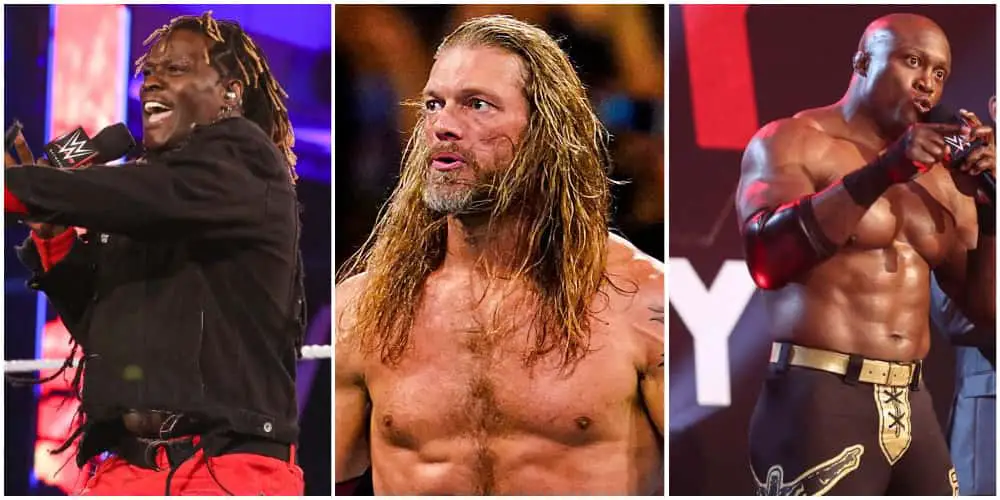 The 10 Oldest Active WWE Wrestlers
Last updated on May 8th, 2022 at 11:36 am
From what we've seen over the years, age is just but a number in the world of pro-wrestling. In recent years, seen wrestlers head into retirement, only to reemerge a few years later and still compete at the top-level.
From Edge, to Triple H, to Sting, to Shawn Michaels, all these highly experienced wrestlers have all returned from retirement in their careers and still competed at the top-level.
Despite being one of the most physically and mentally demanding careers, veteran pro-wrestlers continue to ply their trade for various wrestling promotions.
To date, more and more pro-wrestlers are still competing at an elite level albeit their advanced age. Despite making their pro-wrestling debut over 20 years ago, many of the oldest professional wrestlers on this list continue to perform at top level.
We can largely attribute this to their level of experience and expertise. It's also clear to see why many of the wrestlers on this list remain to be some of the highest-paid wrestlers in the WWE.
Because of their massive impact, many of the wrestlers on this list have remained with the promotion for a bigger part of their wrestling career. While we have retired wrestlers who make sporadic in-ring appearances like Stone Cold Steve Austin who returned to the WWE, this list focuses entirely on wrestlers who are under contract with the WWE.
That said, let us look at the 10 oldest active WWE wrestlers.
10. Brock Lesnar-44 Years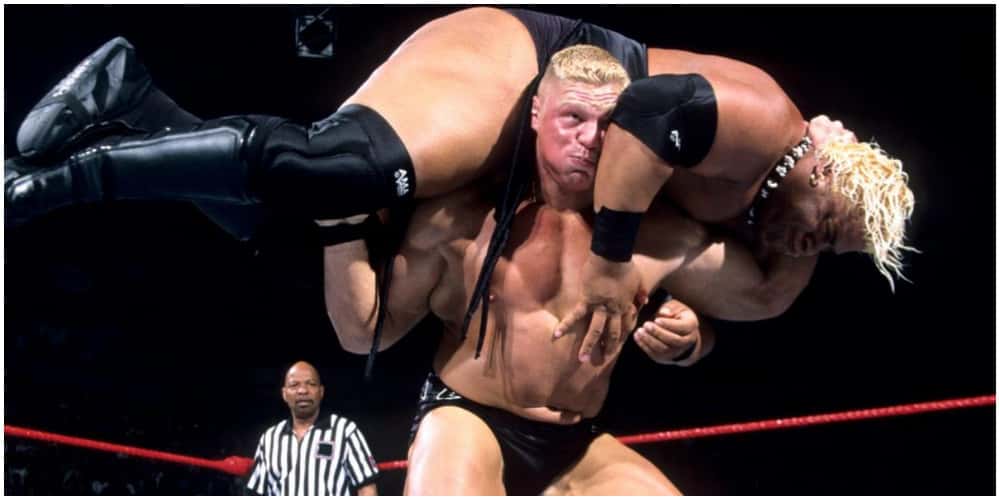 One of the strongest wrestlers in the WWE, Brock Lesnar's longevity in pro wrestling cannot be matched. Unlike most wrestlers who ply their trade for various promotions, Brock Lesnar has spent an enormous chunk of his wrestling career with one promotion.
Although he would leave the promotion in 2005 for Japan, Lesnar would ultimately return to the WWE two years down the line.
6 months after his WWE debut, Brock Lesnar would win the most prized possession in the promotion, the WWE Heavyweight title.
Under the promotion, Lesnar would continue making history by not only becoming one of the youngest WWE champions but also by ending The Undertaker's Undefeated Streak.
Despite signing with the WWE back in 2002, alongside the Ohio Valley 4 alongside Batista, John Cena and Randy Orton, Brock Lesnar continues to reign havoc many years down the line.
At 44 years of age, Brock Lesnar is undoubtedly one of the most decorated wrestlers of all time with over 15 world titles. A main event wrestler and a major attraction for the WWE, it's clear to see why Beast Incarnate is the highest paid WWE wrestler.
Despite having a superstar status, Lesnar remains one of the most criticized wrestlers because of his part-time role in the promotion. From what we've seen over the years, the WWE has no issue whatsoever with Brock Lesnar being a part-timer.
As a matter of fact, the promotion continues to pay him well, which goes a long way to show the impact he has on the promotion. Lesnar's solid in-ring work and ability to move crowds continue to see him headline many PPV events.
His dominance, impressive reign and superstar appeal have seen him earn a ton more than any superstar in the WWE.
9. AJ Styles-44 Years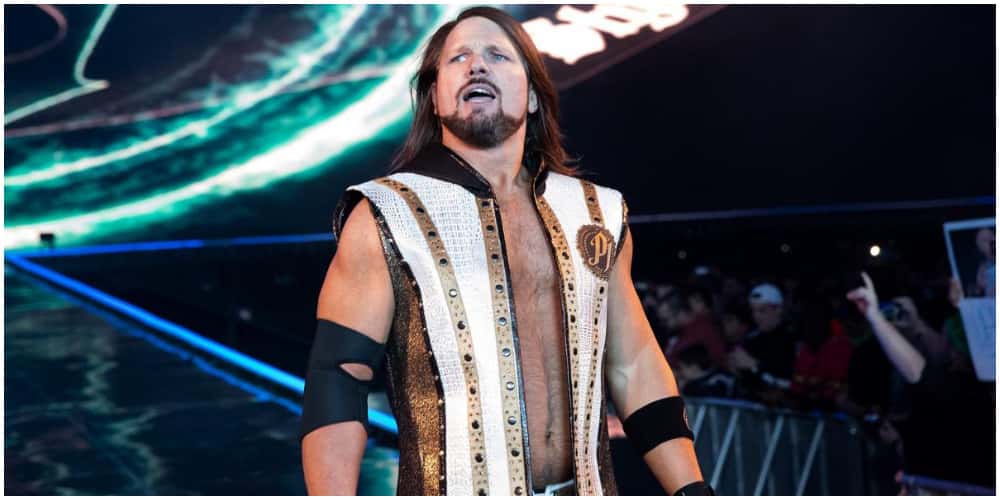 Widely known for his impressive athletic ability and in-ring prowess, AJ Styles' longevity in the pro-wrestling world is something to be admired. After spending a bigger part of his career in Japan, AJ Styles finally made his highly expected WWE debut in 2016.
Since then, AJ Styles has won multiple world championships. He has also gone head-to-head with some of the biggest names in the industry, such as The Undertaker, Randy Orton and John Cena, picking up victories in most of these matches.
Apart from his impressive in-ring skills, AJ Styles definitely knows how to cut promos and keep the audience engaged. While many WWE fans came to know of AJ Styles when he was signed with the WWE, Styles was indeed a household name.
Due to his impressive stints with ROH, TNA and NWA, AJ Styles became one of the most respected names in pro wrestling.
With most of these promotions, AJ Styles beat the odds and become a grand slam champion. While the WWE previously showed interest in AJ Styles back in 2012, AJ Styles declined to join its developmental program.
4 years later, AJ Styles signed with the WWE. In his first year with the promotion, AJ Styles won the highly coveted WWE World Heavyweight title.
In 2017, AJ Styles would yet again pick the WWE Heavyweight title for the second time, this time around holding the title for an impressive 371 days. By defending the title for more than a year, AJ Styles became one of the longest reigning WWE champions.
8. Sheamus-44 Years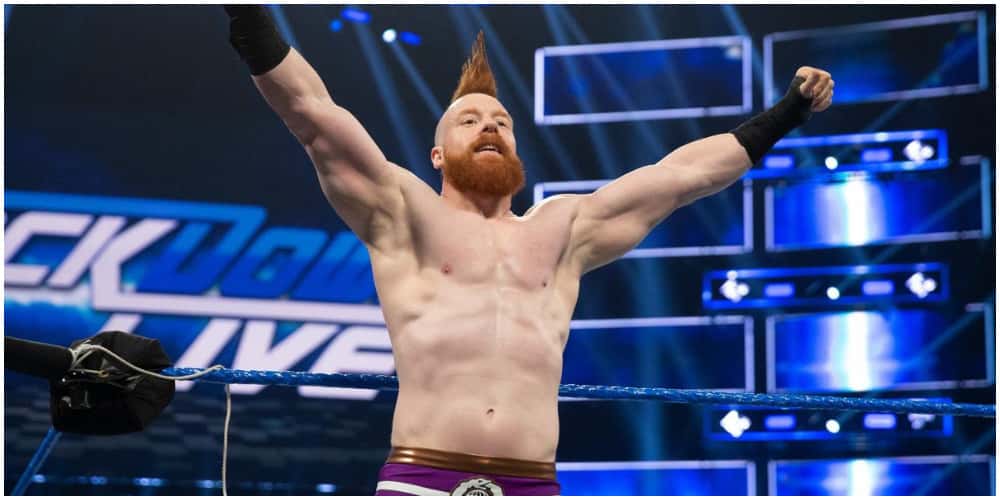 The Celtic Warrior is a man who needs no introduction. Just like Brock Lesnar, Sheamus's ferocious offensive style has seen him dominate matches and become one of the most respected names in the promotion.
A highly decorated wrestler, Sheamus is not only a 4-time World Heavyweight champion but also a two-time United States Champion. Sheamus is also a Royal Rumble winner and a Money in the Bank winner.
Prior to signing with the WWE, Sheamus was a mainstay in the European independent circuit. In the indie scenes, Sheamus wrestled for various wrestling promotions such as Irish Whip Wrestling and the British Promotions.
In 2006, Sheamus would join the WWE development territories, FCW, where he not only wrestled regularly but also made brief appearances for the WWE. In 2008, Sheamus would work on a dark match for the WWE, where he came short against R-Truth.
In May 2009, Sheamus would officially begin working with Raw, making sporadic appearances during house shows. Apart from his impressive feats in singles competition, Sheamus has also been equally impressive in WWE's tag team division as one-half of The Bar.
Alongside Cesaro, the duo won a tandem of titles in an impressive and convincing manner. The duo would ultimately part ways in 2019 after the WWE drafted Cesaro to Raw.
7. Tamina Snuka-44 Years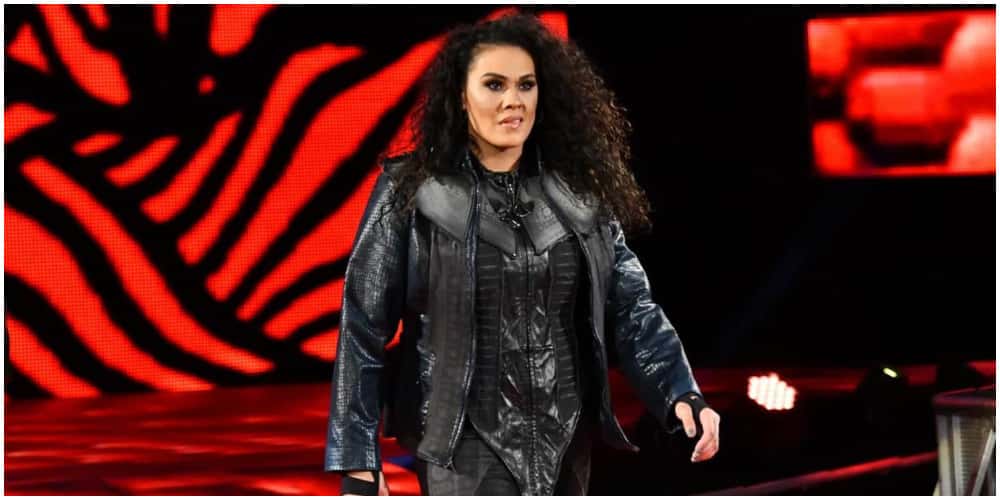 Tamina Snuka's in-ring dominance and massive strength have seen her pick up impressive wins against various seasoned wrestlers such as AJ Lee and Nia Jax in WWE's tag team division. Despite being a second generational superstar and the daughter of Jimmy Snuka, Tamina Snuka has made a name for herself in a highly competitive industry.
Even though Tamina Snuka's longevity is second to none, her WWE career has not been that impressive. Despite being in the WWE for over 12 years, Tamina Snuka could not cement her legacy in the women's division.
Her first-ever WWE title would come 10 years after making her debut. The title reign would be short-lived, as the duo of Tamina Snuka and Natalya would drop the title a few months down the line to Rhea Ripley and Nikki ASH.
From what we've seen so far, Tamina Snuka has been more impressive as a manager rather than as a pro-wrestler. While perhaps Tamina Snuka may not appeal to the audience the way Charlotte Flair or Sasha Banks does, her work rate and ability to get the job done is impressive.
As one of the oldest active WWE wrestlers, Tamina Snuka continues to perform at an elite level. We hope to see her compete actively in the next 5 to 6 years.
6. Bobby Lashley-45 Years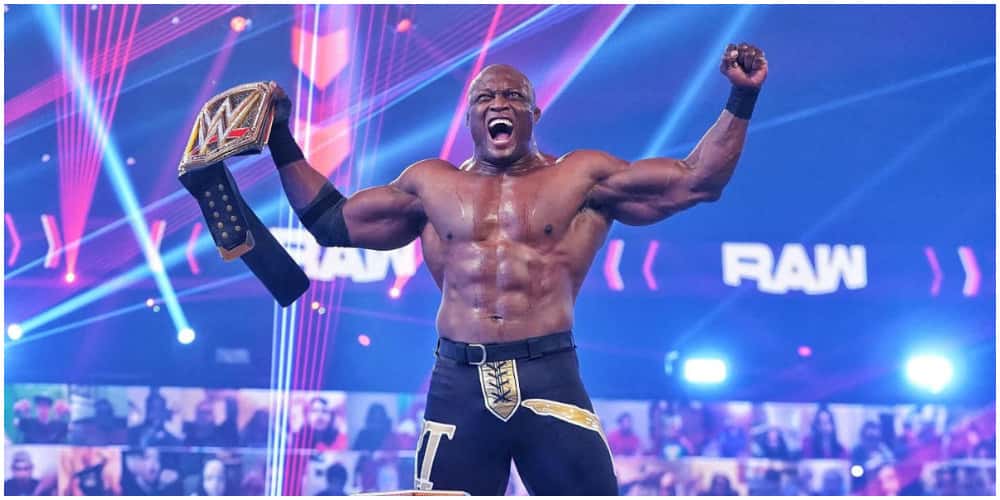 Over 16 years ago, Bobby Lashley made his WWE on-screen debut. Despite having a rather impressive start, Lashley somehow got stuck in WWE's mid-card division with no sense of direction.
Lashley would remain in the mid-card for a bigger part of his wrestling career.
However, in 2018, Bobby Lashley transformed himself not only into an unstoppable force but also a superstar worthy of WWE's upper-card division. This time around, WWE and the fans simply couldn't overlook the newly transformed Bobby Lashley.
Apart from dominating matches, Lashley showed glimpses of a new force. For RAW, this was a blessing in disguise as the brand desperately needed a new face.
Lashley was not only more confident than before but also his work rate had gone a notch higher. Despite being a physical specimen, Bobby Lashley has not always been a strong talker, neither could he hype his matches.
In May 2020, Bobby Lashley finally aligned himself with MVP .
With MVP in his corner, Bobby Lashley suddenly had all the pieces glued together. As his manager, MVP could now handle his promos, while Lashley annihilated opponents and any threat that came their way.
In March 2021, Bobby Lashley would win his first-ever WWE World title in a rather impressive and dominant fashion. At 45 years of age, Bobby Lashley is undeniably one of the oldest professional wrestlers on WWE's roaster.
5. Bobby Roode-45 Years
A former NXT champion, Bobby Roode is widely known for his 12-year stint with TNA. With TNA, Bobby Roode would win multiple championships, including the NWA World tag team titles and 6 TNA world tag team titles.
In 2016, Roode finally signed with the WWE and was placed in its developmental program, NXT. A year later, Roode would join WWE's SmackDown brand and win the United Championship a few months after his debut.
Despite being one of the biggest names in the world of pro wrestling, Roode's WWE career has not panned out as many would have expected. While some might argue that this may be because of Roode's declining performance, others might also argue that this is partly because of WWE's fault.
With both TNA and NXT, Roode often played to his strengths, which are being a great heel. However, once he got promoted to WWE's main roaster, he suddenly turned into a face.
As a baby face, Roode has constantly struggled to put forth decent matches. Roode is also now a highly uninteresting character to watch.
It's hard to imagine that the WWE is yet to pick up on this and revert his character to that of a narcissistic, gloating heel that often got us hooked time in and time again.
4. Shelton Benjamin-46 Years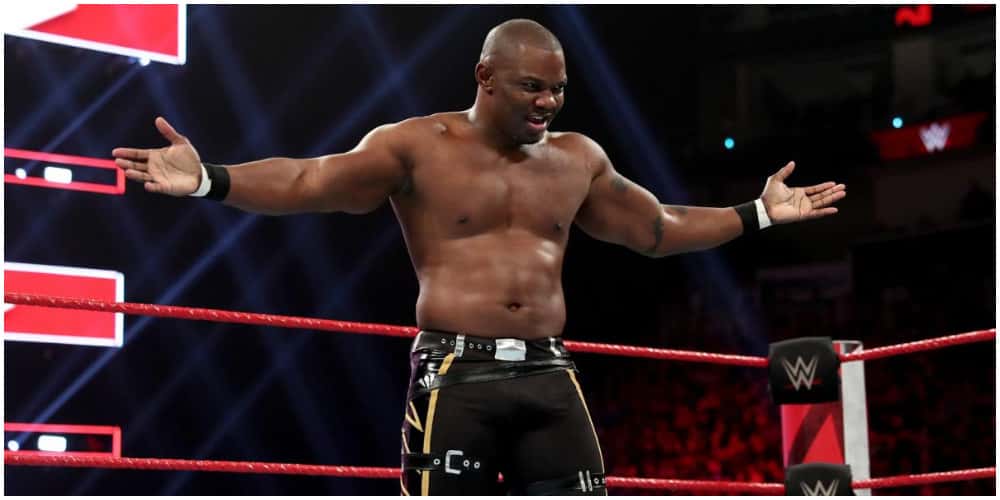 Just like AJ Styles, Shelton Benjamin possesses supreme athleticism that very few wrestlers can be able to match. Despite being 46 years of age, Benjamin can still perform most of his moves with little to no effort.
Throughout his illustrious WWE career, Shelton Benjamin won many championships, including the Intercontinental, United States and tag team titles. After his rather short stint with the WWE ended, Benjamin would traverse the world, working for various promotions, such as ROH, NJPW and PWN.
In 2017, Shelton Benjamin would return to the WWE, where he teamed up with Chad Gable. The duo did not perform as expected and thus the team ultimately broke up. In July 2020, Shelton Benjamin would align himself with Bobby Lashley and MVP to form The Hurt Business.
As a member of the Hurt Business, Shelton Benjamin could revive his WWE career by winning the WWE Raw Tag Team Championship at TLC alongside Cedric Alexander.
When looking back on his career, it's quite clear that the WWE failed to fully use Benjamin's athletic gifts. Even though the Hurt Business helped bring out the best of Shelton Benjamin, so many questions remained unanswered regarding the creative decisions that the WWE settled for.
At 46 years, Shelton Benjamin is undoubtedly one of the oldest active WWE wrestlers.
3. Rey Mysterio-47 Years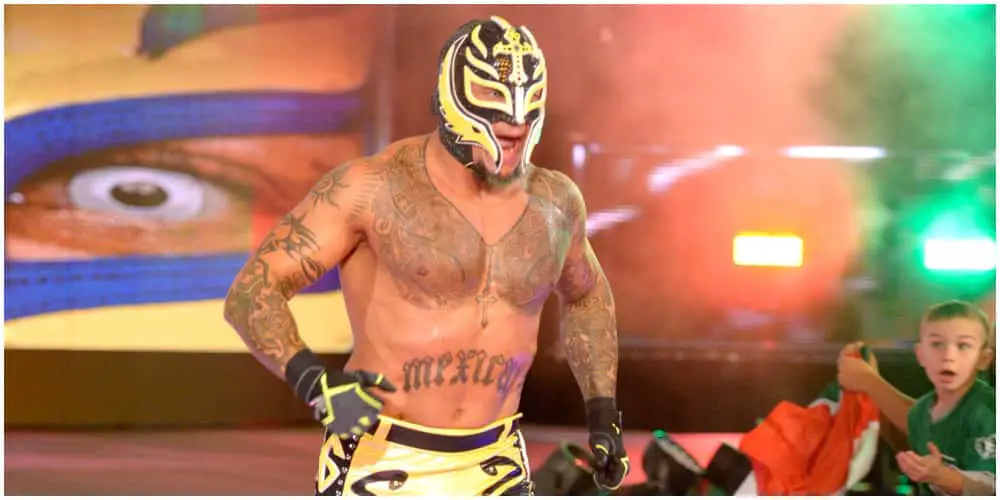 Widely regarded as the greatest Mexican wrestler of all time, Rey Mysterio's illustrious wrestling career saw him win many titles, including the WWE Championship, World Heavyweight Championship (x2) and many others. Standing at 5'6 and weighing 175 pounds, Rey Mysterio definitely lacks the size to take on other pro-wrestlers.
Despite his lack of size, Rey Mysterio compensates for his shortcomings in the ring with speed, agility, and precision. Like many other Mexican wrestlers, Rey Mysterio underwent Lucha Libre Libre training earlier in his career.
Hence, he began donning a mask as the Lucha Libre style of wrestling dictates. Mysterio made his pro-wrestling debut at 14.
When he finally turned 18, his father gave him the blessing to use his name in the ring.
Prior to joining the WWE, Rey Mysterio wrestled with various pro-wrestling promotions, such as the Mexico-based CMLL and AAA promotions, and the Japan-based WAR. He would later join ECW, where he began his long-running feuds with fellow Mexican wrestlers such as Psicosis and Eddie Guerrero.
In 2002, Rey Mysterio would sign with the WWE, where he quickly established himself as one of the top names in the Cruiserweight division. 4 years down the line, Rey Mysterio would beat all the odds and win the Royal Rumble match.
At WrestleMania 22, Rey Mysterio would win his first-ever major title with the WWE, the World Heavyweight Championship. In 2021, Rey Mysterio would yet again sign another contract with the WWE that would see him stay with the company until father time catches up with him.
2. Edge-48 years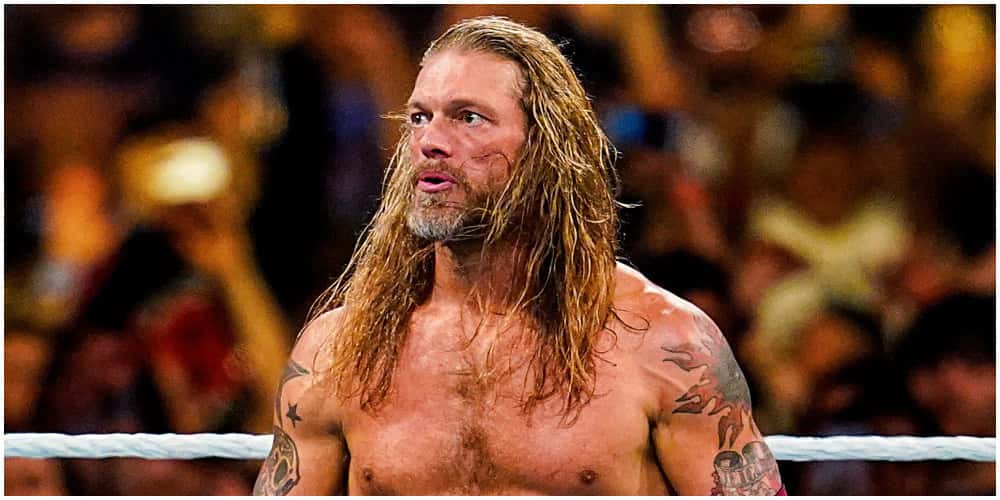 For over 16 years, The R-Rated superstar has been undoubtedly one of the biggest superstars in the company. A larger-than-life athlete, Edge was among the few wrestlers who held the company together as it transitioned from the Attitude Era into the Ruthless Aggression Era.
Before signing with the WWE, Edge was a mainstay in the independent scenes earlier in his pro-wrestling career. Alongside his buddy and long-time friend Christian, the two wrestlers would reign havoc in the tag team divisions of various promotions.
Many years down the line, the duo would go down as the greatest WWE tag team of all time.
In 1997, Edge signed with the WWE and was immediately placed in the company's developmental territory. A year later, Edge would make his TV debut and in 1999 win his first-ever title with the WWE, the Intercontinental title.
Despite having a rather impressive pro-wrestling career, a string of injuries and surgeries have often disrupted Edge's WWE career. At the peak of his career, a string of neck and cervical vertebral injuries would force Edge into early retirement.
This was right after his record-breaking world heavyweight championship run in 2010 that saw him successfully defend his title for more than a year. In 2011, Edge would head into early retirement.
Edge would ultimately return to action in 2020 after being for over 10 years. In his second stint with the WWE, Edge is not only looking much better but hungrier than he has ever been.
Currently, Edge is one of the oldest active WWE wrestlers today.
1. R-Truth-50 Years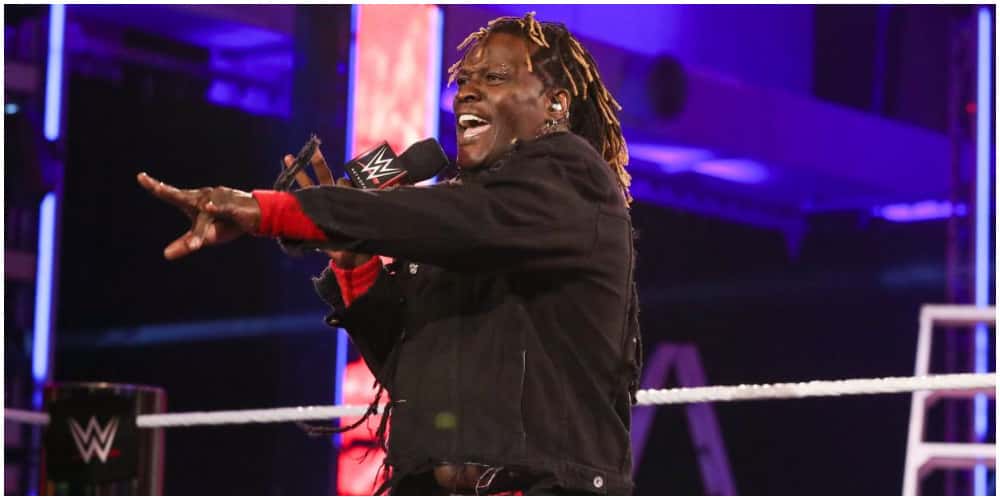 At the age of 53 years, R-Truth is currently the oldest active WWE wrestler. A highly talented wrestler, R-Truth's ability to integrate comedy into wrestling was the reason behind his meteoric rise in the WWE.
For many years, R-Truth dominated the WWE's tag team division alongside Kofi Kingston. It's important to point out that things have not always been a bed of roses for R-Truth.
R-Truth's first stint with the promotion did not turn out as expected and thus the WWE and K-Kwik (R-Truth) had to part ways.
However, in his second return, R-Truth had not only morphed into a physical specimen but also one of the funniest men in pro wrestling.
Over the years, R-Truth has been at the center of some of the funniest segments in pro wrestling. For instance, his segment with Dolph Ziggler and Roman Reigns is just but one of many glimpses of R-Truth's uncanny ability to not only be funny but also create memorable moments.
Unlike most wrestlers who fuse comedy with wrestling, R-Truth is a solid wrestler with a plethora of moves in his arsenal. Despite being in his early 50s, R-Truth remains an integral part of the WWE and one of its biggest stars.