The 10 Oldest AEW Wrestlers
Last updated on May 8th, 2022 at 11:36 am
Despite being one of the newest entrants in the pro-wrestling scene, AEW has still attracted wrestlers from various promotions across the world. While some of these wrestlers are fresh talent, there are those who have been in the wrestling scene for quite some time.
Wrestlers such as Kenny Omega have plied their trade for NJPW for many years and are already considered to be all-time greats. We have other wrestlers who were already established in the United States WWE, such as Chris Jericho, Christian Cage, and Matt Hardy.
While AEW's basic salary cannot be compared to what WWE offers its wrestlers, many veteran AEW wrestlers end up receiving more than their counterparts in the WWE. When you factor in PPV bonuses and merch sales, AEW wrestlers end up taking home a ton more.
In addition, AEW offers more perks and benefits compared to the WWE.
Many wrestlers on this list, such as Chris Jericho, Matt Hardy and Christian Cage, are some of the highest-paid AEW wrestlers. That said, let's take a look at the 10 oldest AEW wrestlers.
10. Lance Archer-45 years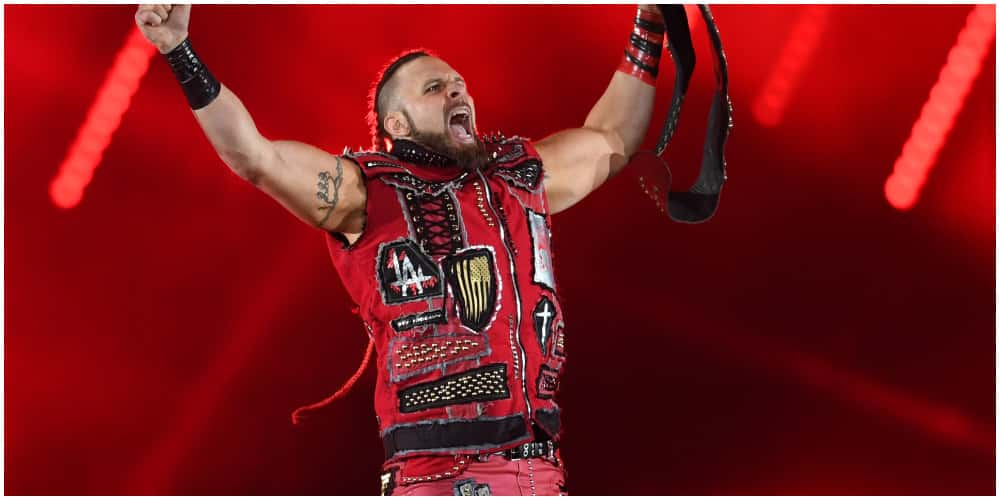 Widely known for his stints with the WWE and TNA, Lance Archer is undoubtedly one of the oldest AEW wrestlers. Like most pro-wrestlers, Lance Archer began his wrestling career in the independent circuits.
In 2004, Lance Archer signed with TNA and remained with the promotion up to 2009. Alongside Kid Kash, the duo would reign havoc in TNA's tag team division, winning the promotion's tag team titles twice.
After leaving TNA, Lance Archer signed with the WWE where he wrestled under the moniker Vance Archer. His stint with the WWE would be short-lived as he left the promotion a year later.
Archer would briefly make appearances in various promotions, including Pro Wrestling Noah and NJPW, before ultimately signing with AEW in 2019. In Archer's first-ever appearance for the promotion, he would walk through various opponents before booking a match with Cody Rhodes for the inaugural TNT championship title.
Despite his massive experience, Lance Archer could not capture any title with TNA. Although he would receive multiple shots at the TNA championship title, Archer always fell short.
Earlier in 2022, Lance Archer began a feud with Adam Page, the then AEW World champion. However, that feud did not materialize into any titles for Lance Archer.
9. Bobby Fish-45 years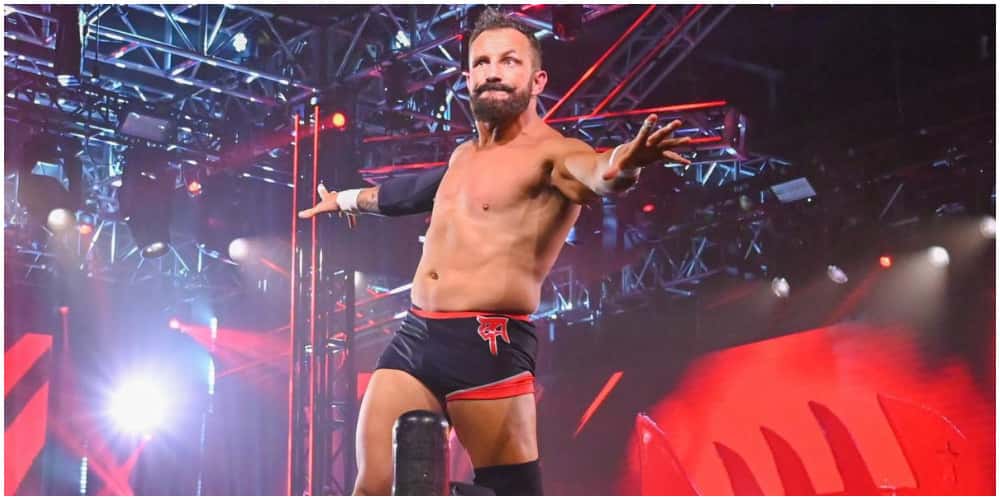 After his rather short stint with the WWE ended, Bobby Fish ultimately jumped ship to AEW. A highly experienced veteran, Bobby Fish began his pro-wrestling career back in 2002.
During this period, Fish became a mainstay in the indie scenes, making appearances for various promotions such as ROH, Pro Wrestling Unplugged and many other. In 2006, Fish ultimately signed with Pro Wrestling Noah a promotion that he stayed with until 2013.
In 2013, Fish would sign with ROH, where he became part of the tag-team duo reDragon. In 2017, Fish left ROH to join the WWE, where he was placed under its developmental program NXT.
The WWE would release Fish in August 2021. In the next month, Fish signed with AEW, making his debut at Dynamite. At the event, Fish would challenge Sammy Guevara for the TNT Championship.
Despite coming up short, Fish could still put forth a solid fight. In the later months, Fish would team up with Adam Cole Undisputed Era mate) and Kyle O'Reily (reDragon mate) to form The Elite. Although Fish has had a rather impressive start with AEW, he is yet to win any titles.
However, as part of The Elite, things are looking much brighter for one of the oldest AEW wrestlers.
8. Michael Nakazawa-46 years
While he might not be one of the flashiest wrestlers on AEW's roster, one thing is certain; Nakazawa knows how to entertain. His rather bizarre and unique approach to wrestling and gimmick has seen him become a fan favourite.
Prior to signing with AEW, Nakazawa wrestled for various promotions in the independent circuits such as DDT Pro-Wrestling, NJPW and All Japan Pro-wrestling. During his college years, Michael Nakazawa played football at Tokai University under the guidance of his father, who also served as the school's coach.
After spending his early years in his home country of Japan, Nakazawa would ultimately move to the United States to further his studies at the United States Sports Academy.
In the early months of 2019, Michael Nakazawa would sign with AEW and make his debut at Double or Nothing. Nakazawa was part of the event's Casino Battle Royal.
At the event, Nakazawa would be the first man to be eliminated from the Casino Battle Royal. Unlike most wrestlers on this list, Michael Nakazawa has definitely learned the art of infusing pure comedy with wrestling.
It's this rather unique approach to pro-wrestling that has seen him keep his spot on AEW's wrestler. However, many wrestling purists have been quick to point out that Nakazawa's gimmick is one-dimensional, with little to no wrestling skills and moves.
7. Matt Hardy-47 years
Arguably one of the most underrated pro-wrestlers, Matt Hardy is also another pro-wrestler who makes it into this list. Despite being 47 years of age, Matt Hardy is still highly entertaining to watch, all thanks to his solid in-ring work and death-defying stunts.
For over three decades, Matt Hardy and his brother Jeff Hardy played a crucial role in reinventing the art of wrestling. Alongside the Hardy Boyz and The Dudley Boyz, The Hardyz were a critical component of what many promotions consider to be an acceptable risk in the world of pro-wrestling.
Simply put, they defined the thin margin between acceptable and non-acceptable risks.
From smashing each other with steel chairs, jumping into tables or leaping off ladders, The Hardyz helped to create a fresh wave of wrestling never seen before.
As part of the Hardy Boyz, the duo would become one of the greatest WWE tag teams. With the WWE, The Hardy Boyz would lift 6 world tag team titles, 1 SmackDown tag team title, 1 WCW tag team title and one Raw tag team title.
While perhaps Matt Hardy is way past his prime, he is still a solid wrestler with lots of gas left in his tank. With the recent signing of his brother Jeff, we expect the duo to pick off things from where they had left off.
6. Christian Cage-48 years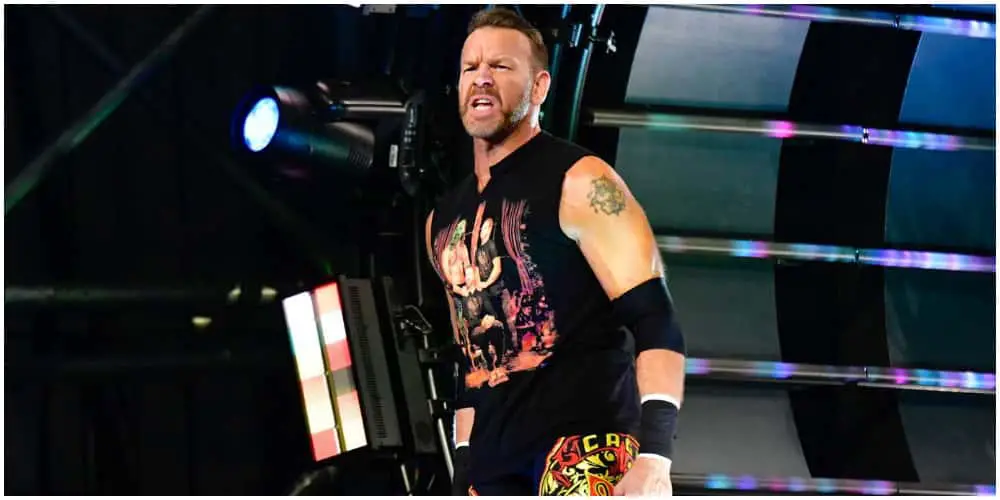 After having to hang the boots earlier because of injuries, Christian would ultimately return to the ring at the Men's Royal Rumble event. The return would mark Christian's first match since 2014.
While many people assumed Christian would see his wrestling career off with the WWE, it would never happen. In 2020, Christian would send shock waves across the pro-wrestling world after making his AEW debut at Revolution.
Ever since making his AEW debut back in 2021, Christian quickly rose through the ranks and is now one of the biggest stars in the company. He has also had some impressive wins against seasoned wrestlers such as Kenny Omega, The Blade and Matt Hardy already.
From what we've seen so far, Christian Cage appears to be in perfect shape and is expected to push for a title in the coming months.
5. Chris Jericho-51 years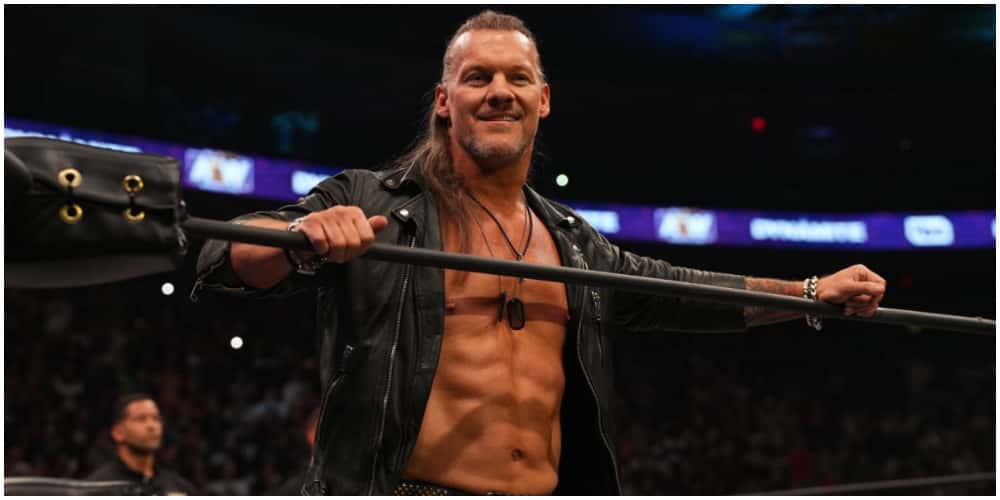 One of the greatest WWE wrestlers of all time, Chris Jericho is a man who needs no introduction. A veteran wrestler, Jericho's solid in-ring work and impressive mic skills have not only immortalized him as an all-time great but also continue to influence the new generation of wrestling stars.
Even though many wrestling fans believe Jericho rose to prominence during his stint with the WWE, it's actually his stint with NJPW and WCW that put him on the map.
With WCW, Jericho would not only win the WCW Cruiserweight title but also the Television title.
In 1999, Jericho made his debut for the WWE, where he became an instant draw. During his rather long stint with the WWE, Jericho would go ahead and win multiple championships, including the World Heavyweight title, many tag team titles and one undisputed WWF title.
In 2018, Jericho would leave the company after a misunderstanding with the WWE chair, Vince McMahon regarding his match against Kevin Owens at Wrestlemania 33.
One year down the line, Jericho would sign with the newly created AEW. Chris Jericho would once again take things from where he had left off, becoming the company's inaugural world champion.
4. Dustin Rhodes-52 years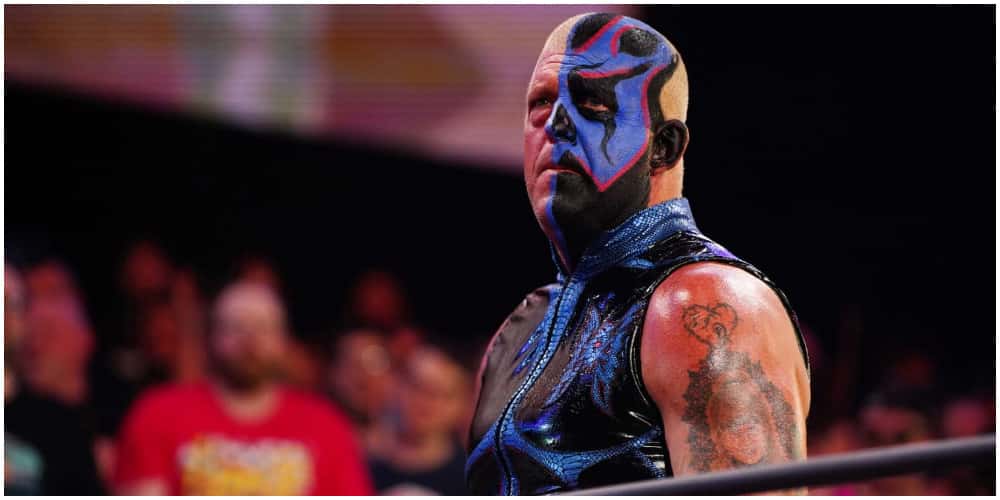 Popularly known as Gold Dust, Dustin Rhodes is another veteran wrestler who rose to prominence during his time with the WWE. Rhodes' rather mysterious gimmick saw him become one of the most memorable wrestlers in the WWE.
The son to Dusty Rhodes, Dustin Rhodes is also another highly decorated wrestler with over 20 championships. With WCW, Rhodes lifted the United States Heavyweight Championship twice and a World tag team title.
As a member of the WWE, Dustin Rhodes would lift the WWE Intercontinental Championship twice, the WWE tag team title twice and the world tag team title once. Other titles that he won during his stint with the WWE include the WWF Hardcore Championship, which he won 9 times.
In 2019, Dustin Rhodes would sign with the AEW as a coach and wrestler. With AEW, Dustin Rhodes is yet to lift any title.
3. Christopher Daniels-52 years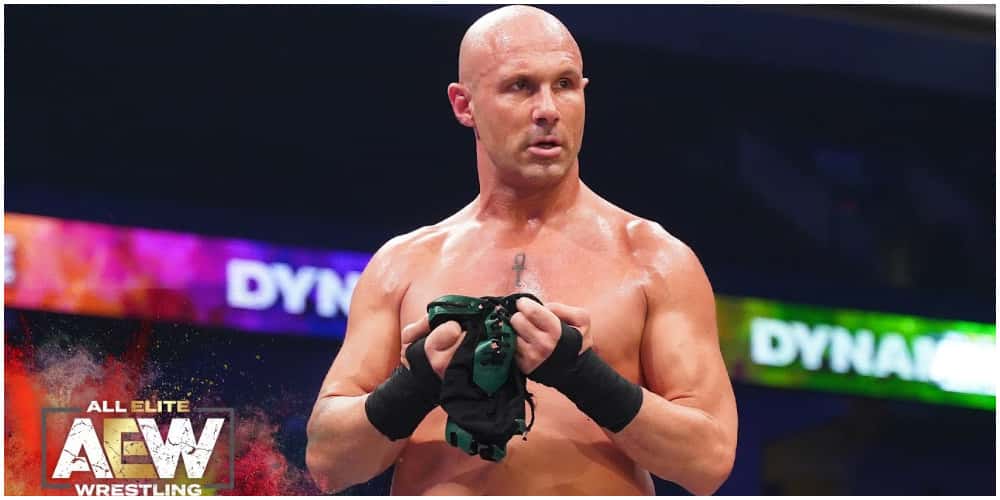 Apart from being a member of one of the greatest AEW tag teams, Christopher Daniels also serves as AEW's Head of Talent Relations. Many wrestling fans would remember Christopher Daniels during his time in ROH and Impact Wrestling.
A highly decorated wrestler, Christopher Daniels accumulated over 20 championships with Impact Wrestling, ROH and NJPW. After making his pro-wrestling debut in the indie scenes, Daniels would briefly feature for the WWE and WCW.
In 2004, Christopher Daniels signed with ROH, promotions, where he co-founded The Prophecy alongside Donovan Morgan. Daniels would ultimately leave the promotion in 2007. Apart from working with Impact Wrestling, ROH and NJPW, Christopher Daniels has also worked with various other promotions, such as Chikara, AAA and TNA.
Daniels would ultimately become one of the first signees for the newly formed promotion AEW alongside his tag team partners Kazarian and Sky.
2. Dr. Luther-53 years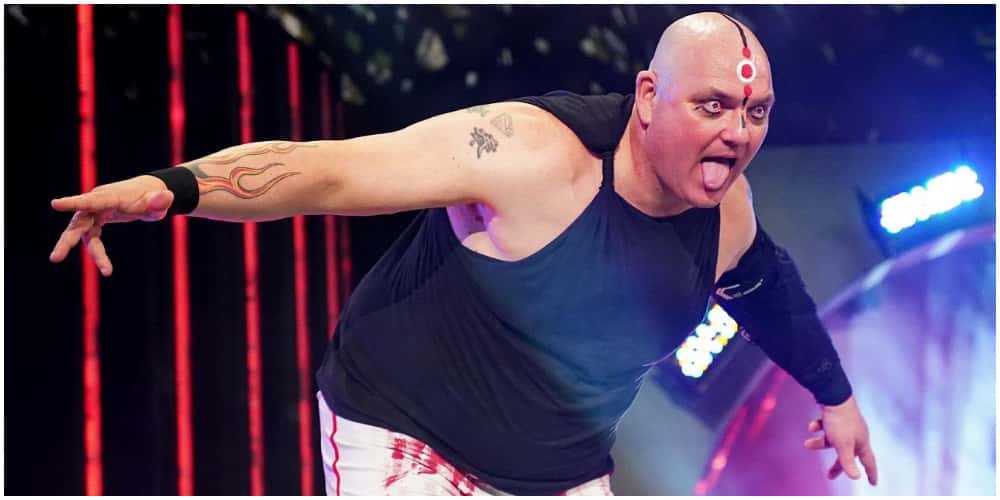 Arguably one of the most experienced AEW wrestlers, it's hard to believe that Dr. Luther made his pro-wrestling debut back in 1988. Despite making his pro-wrestling debut back in the '80s, Dr. Luther's wrestling career never really came to fruition.
In 1992, Frontier Martial-Arts Wrestling would invite Olsson to be a part of the promotion.
It's with FMW that his gimmick of Dr. Luther would be born. While working with the promotion, Dr. Luther would feud with various seasoned wrestlers such as Hayabusa, Atsushi Onita, Sabu, Mike Awesome and The Sheikh.
After spending about three years with Frontier Martial-Arts Wrestling, Dr. Luther would briefly feature for IWA Japan and WAR. In 1997, Luther would begin wrestling in the independent circuit, making appearances for various promotions, such as ECW and ECCW.
In 2019, Dr. Luther would officially begin working with AEW. While he might not be the fastest wrestler in the ring, Dr. Luther definitely knows how to dominate matches and put his strength to good use.
Many wrestling styles might consider his wrestling style to be unorthodox, constantly screaming at match officials, the camera and on some occasions his hands.
1. Sting-63 years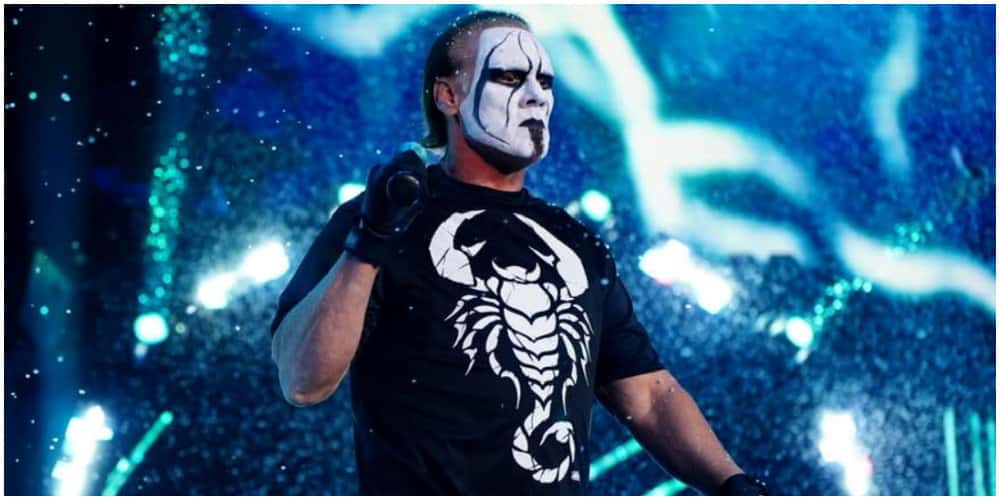 At 63 years, Sting is undeniably the oldest active AEW wrestler. Prior to signing with AEW, Sting worked with various promotions such as WCW, TNA, UWF and CWA.
Although he worked with many promotions, Sting would ultimately become a household name during his rather long stint with Jim Crockett promotions. With WCW, Sting quickly rose to prominence, winning 14 world championships.
Despite being one of the biggest names in the wrestling business, Sting never signed with the WWE during his peak.
In December 2020, Sting made his AEW debut at Winter Is Coming. However, despite making his on-screen debut in December, pro-wrestling fans had to wait for three months before Sting stepped in the squared circle for his first match since 2015.
Sting and one of the youngest AEW wrestlers Darby Allin would win the match. The duo would continue to reign havoc in AEW's tag team division.
Under the guidance of Sting, Darby Allin has become a formidable force in AEW winning the TNT title and many high-stakes matches.