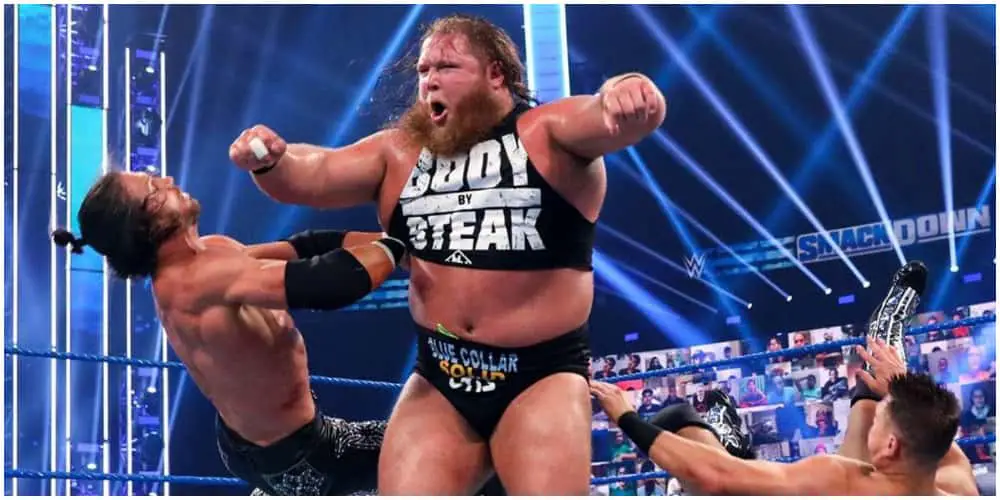 Otis Net Worth & WWE Salary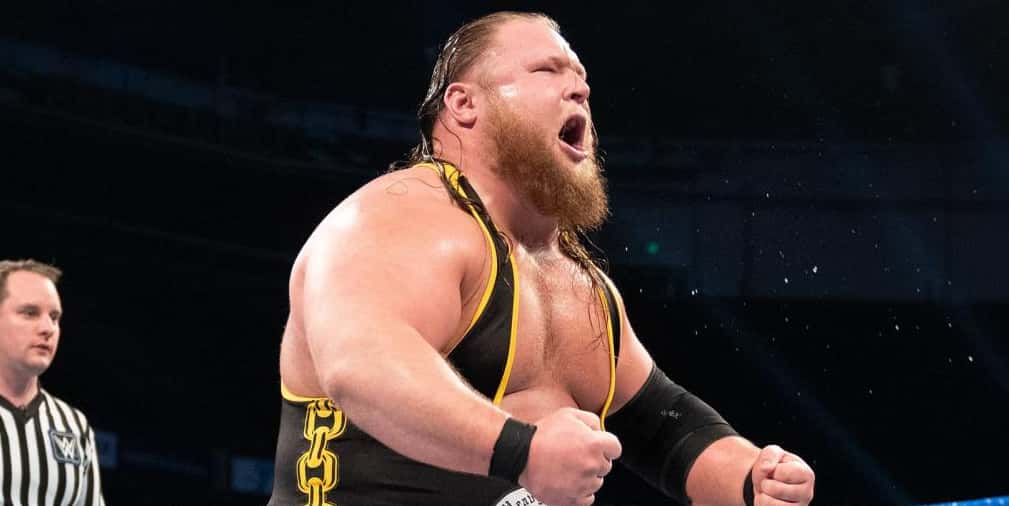 Otis Net Worth: $1 Million
Otis WWE Salary: $350,000
Otis Net Worth
Otis has a net worth of $1 million, with a bigger percentage of his earnings coming from his current contract with the WWE. While he generates additional revenue from merch sales, it really does not affect his overall income.
Despite starting out his pro-wrestling career back in 2015, Otis wrestled mainly for small promotions such Ultra-Championship Wrestling-Zero and New Revolution Wrestling. It's after signing with the WWE that Otis got the big break that he rightfully needed.
As part of the Heavy Machinery, Otis became one of the most notable figures in WWE's tag team division. While the team did not win any gold, they still did a great job of establishing themselves as one of the dominant forces in the WWE.
Otis WWE Salary
A mid-card wrestler, Otis earns an annual base salary of $350,000. Like many other WWE wrestlers, Otis also earns from main event appearances and commissions from merch sales. While he is not among the highest-paid wrestlers in the WWE, Otis still earns more than many WWE wrestlers considering he is a mid-carder.
Looking at merch sales, Otis is not among the highest merch sellers in the WWE and thus the commissions generated from merch sales do not affect his overall WWE salary.
Because of fewer PPV appearances, Otis does not rake in big checks and bonuses.
Biography
One of the most highly entertaining wrestlers, Otis's sheer strength and power, are something to be admired. Standing at 5 ft. 10 inches and weighing 330 lbs., Otis is arguably one of the strongest wrestlers in the WWE.
Former Money in The Bank Winner and WWE tag team champion, Otis continues to perform at Elite level even after the dismissal of his tag team partner back in 2021. Tucker Knight, one-half of the Heavy Machinery, was part of the many wrestlers that the WWE released due to budget cuts.
In 2016, Otis signed with the WWE and was placed in the promotion's development brand, NXT. At NXT, Otis teamed up with Tucker Knight to form the Heavy Machinery.
Two years down the line, The Heavy Machinery earned a promotion to the main roaster.
Early Life
Otis was born in December 1991, in Duluth, Minnesota. Ever since he was young, Otis loved wrestling from the word go. While watching his first-ever WWE match, Otis got carried away and even asked his father if he should wrestle.
His dad was quite encouraging, such that he said that Otis would end up kicking their asses. And as luck would have it, his mother took a young Otis to wrestling school.
During his high-school years, Otis tried out amateur wrestling and ultimately became part of the school's wrestling team. Otis would win both the WIAA State Championship title and the Greco Roman junior championship title.
Despite being committed to Wisconsin, Otis would represent both the Colorado State University and Augsburg College. Otis would once again excel in his amateur wrestling college career, winning a national title at the 2011 Junior Pan-American Games and a bronze medal at the 2014 Pan-American games.
Early Pro-Wrestling Career
In 2015, Otis began his pro-wrestling career with Mercury Pro Wrestling Academy, where he learned the ropes. After a brief stint with Mercury Pro Wrestling Academy, Otis became a mainstay in indie-scenes wrestling for various promotions such as New Revolution and Ultra Championship Wrestling-Zero.
With New Revolution Wrestling, Otis would win his first-ever pro-wrestling title, the NWR Charged Championship.
WWE
In 2016, Bogojevic would sign with the WWE after spending his early wrestling career in the indie-scenes. Like most wrestles the WWE placed Otis in its development program, NXT.
Otis would make his NXT debut two months later at a house show where he teamed up with Adrian Jaoude.
It was during this time that Otis would align with Tucker Knight as the Heavy Machinery. The newly formed tag team partnership would compete in its first-ever match at the Dusty Rhodes Tag Team classic tourney.
In October 2016, the Heavy Machinery would make their first-ever TV debut to Roderick Strong and Austin Aries. The Heavy Machinery would unsuccessfully challenge the NXT Tag Team titles in July 2017.
The Heavy Machinery would continue its impressive run until December 2018, when it earned a promotion to the main roaster. Picking up things from where they had left off, The Heavy Machinery would win their first-ever Raw Win after an impressive encounter with The Ascension.
The duo would make their first pay-per-view appearance at WrestleMania 35, where they took part in the André the Giant memorial battle. After an unexpected WWE shake-up, the Heavy Machinery found themselves on SmackDown.
On SmackDown, the Heavy Machinery would go head-to-head with Roman Reigns and Daniel Bryan for the SmackDown tag team titles. Despite failing to capture the titles, Heavy Machinery was still impressive.
FAQ
Who is Otis Married to in Real Life?
Although Otis is not married, he is in a serious relationship. Otis and his girlfriend have dated for three years and it's believed that the duo will tie the note soon. While Otis shared a romance story line with Mandy Rose, the duo is not dating. Just like Otis, Mandy Rose is in a serious relationship off the ring.